Casino Bonuses - March, 2019
With most online gambling websites being relatively similar, operators are going to great lengths to stand out from the rest. This is where bonuses come in. These are promotions that are meant to convince you to choose a particular website based on the potential value that it may offer you. These are completely optional, of course, and you are not required to accept them. Still, it is not a bad thing to be informed about what you can get.
There are many different types of bonuses out there and below you will find the most common types. Each is slightly different from the next, but all of them have the potential to be very beneficial to you.
Welcome Bonus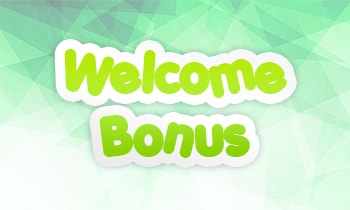 The Welcome Bonus will likely be the first promotion that you are offered once you open an account with the gambling website. This bonus is usually the most generous and will offer you the most value. It is meant to be a fitting introduction to the casino or sportsbook, allowing you to play for longer periods of time and giving you the chance to make some additional cash while you are at it.
Welcome Bonus offers usually include some form of deposit match and something along the lines of free spins on slots at online casinos or risk-free bets at sportsbooks.
No Deposit Bonus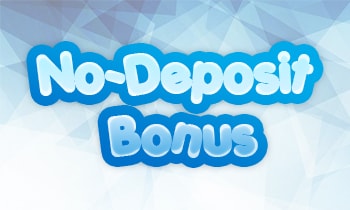 No deposit bonuses are exactly what they sound like. These are promotions that are extended to you upon first registering at a gambling website. This bonus is granted to you without the need to make a deposit and you can use it to place bets as you see fit. Generally, this type of bonus comes with some very strict rules. For starters, it is very likely to come with a much higher wagering requirement than usual, meaning that you would have to play more to be able to cash it in. Additionally, you will have to meet this requirement in short period of time, usually in one or two days, though it may be even less than that at some websites.
Finally, there will be a hard cap on how much you can benefit from this bonus, meaning that you cannot play over and over again with the same money. While this may not sound very attractive, you have to keep in mind that no deposit bonuses are meant to give you an idea of how the online casino works. They are not free money in any sense and should not be treated as such.
Free Spins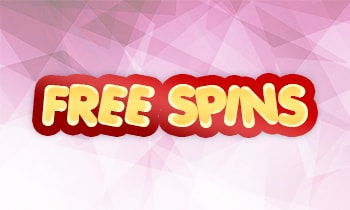 Free spins are complementary free games on specific slots offered at online casinos. They are traditionally part of a particular promotion and are not offered by themselves. You will have to play these spins in a certain period of time before they are forfeited. The winnings from the free spins will be considered bonus funds and as such, they will be subject to the same rules as the other casino bonuses.
Generally, free spins are an excellent way for you to play a game and see if you like it, without actually having to use any of your own cash. The number of free spins that you can receive will greatly vary from casino to casino, therefore it is highly recommended that you read up on the available promotions at different casinos.
Please note, free spins from promotions should not be confused with free spins earned when wagering real money. When you play a slot game you may unlock a round of free spins every now and then. If the wager was made using your own funds, then the winnings from that round are not considered bonus money and are yours to keep and do with as you please.
Reload Bonuses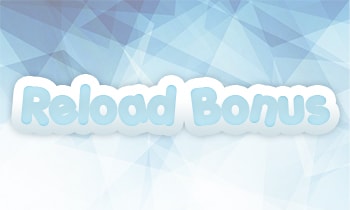 Naturally, offers do not stop with the Welcome Bonus and you will get to benefit from additional promotions.
Depending on how the website in question has set up their promotion system, you will receive tailored reload promotions via email, telephone, etc., or alternatively, the website offers constant reload bonuses on each deposit, like in the case of EuroGrand online casino.
Rebates on Losses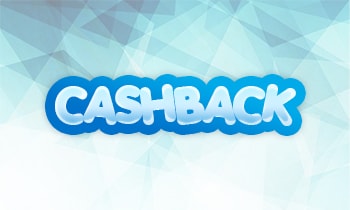 There is always the chance that fate may not be on your side every now and then. Luckily, there are websites which offer you cashback promotions on some of your losses. The way these systems work vary from website to website, but most often the rebates are available weekly or only one time.
In any case, you will get to recuperate some of your losses giving you the chance to make back some of your cash. Usually, you will receive back a portion of what you lost in the form of bonus funds, which will be subject to the standard bonus terms and conditions. Therefore, you will have to meet the set wagering requirement before you can withdraw this money.
Comp Points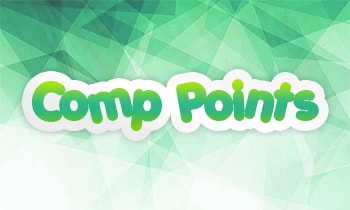 Comp points are part of a loyalty program meant to reward those who are dedicated to a certain website. These are commonly found at online casinos, though they may appear in a similar form at other betting websites. Comp points are awarded every time you place a bet and can be exchanged for cash as they accumulate over time.
Each website has its own system regarding how points are distributed and therefore we cannot make any generalisations. Alongside comp points, there is typically a loyalty system with different tiers and with each higher tier, the points-to-cash exchange rate becomes more favourable.
Risk-Free Bets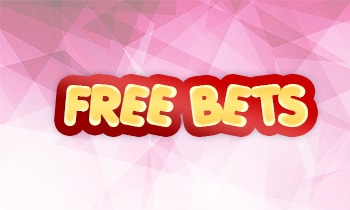 Risk-Free Bets are found at many sportsbooks and are usually available only one time. The way these promotions works is simple. You place a bet and if you lose the sportsbook will cover the cost of the bet. The money that you will be given is in bonus funds, though, and therefore subject to the bonus terms and conditions.
This type of promotion is especially beneficial as you basically have nothing to worry about. Most sportsbooks offer risk-free bets to new customers and may even extend similar promotions to long-term punters. Overall, this is one of the better bonuses and it should be taken into consideration.
Wagering Requirements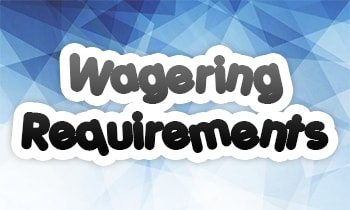 The wagering requirement is not something that a lot of people consider when they claim a bonus but it is of vital importance. When a gambling website offers you a bonus it does not just give you free money. There are several rules that you have to adhere to before you can cash in that bonus. This is what is referred to as a wagering or turnover requirement. Essentially, you will be required to wager a bonus a certain number of times. For example, if you deposit £50 and receive a 100% bonus you will have £50 in bonus funds. With a wagering requirement of 25 times, you would be required to place £1250 (50×25) in bets before you are allowed to withdraw that bonus.
Some gambling websites are more strict with their wagering requirement than others, with placing higher turnover requirements or stating that you need to wager the combined sum of the bonus and the deposit. This varies from website to website, but the general rule is that you will have to place a lot of bets. It is also very likely that you will not be able to request a withdrawal of your real-money funds prior to meeting the wagering requirement without forfeiting any active bonuses.