The rapid development of mobile technologies in recent years has revolutionized the way we use the Internet – from shopping and paying bills to restaurant reservations, everything is just a touch away with the modern phones and tablets, which are, in fact, pocket-size computers.
Playing blackjack for fun or real money is just as easy and fans of this classic casino game no longer need to fly to Las Vegas. With the many blackjack and gambling apps on offer, they can get the adrenaline rush from playing blackjack whenever they want. Along with casinos' official apps that accept real-money bets, there are numerous mobile applications suitable for free play and practice.
Mobile Blackjack: Native vs Web Apps
1

Mobile Gaming

Just a few years ago, blackjack fans who wanted to play on their mobile phones had no choice but to download and install an application on their device. With the limited storage space of most phones, however, this was not always possible. Not to mention casino apps' need for constant updating that took more and more storage with every update. Today, mobile technology has improved, with better apps and phones being developed to improve the efficiency, accessibility, and ultimately, the user experience.
2

Native Blackjack Apps

We could distinguish between three main types of apps – native, web or hybrid apps. Native apps are built for a particular device, based on its specifics and unique features, and the programming language used by the mobile platform. These applications are usually downloaded from online app stores such as Apple's App Store or the Google Play store.
3

Web Blackjack Apps

Web apps, on the other hand, are websites that were made to look much like actual mobile applications but they function differently. They are typically written in HTML and run directly in web browsers.
4

Hybrid Blackjack Apps

The third type, the hybrid apps, are part native, part web applications and here, the distinction between all of them starts to blur.
5

How to Choose the Best App

From casino players' perspective, there is almost no difference between many of these apps. Often, they are very similar in appearance, functionality, and ease of use. Typically, native apps can take full advantage of the device and its features by accessing specific hardware and software or using more processing power to work faster. The operating speed of web apps, however, relies on the speed of the Wi-Fi connection or the cell signal.

An increasing number of online casinos are now opting for Internet-enabled apps that can be opened via a mobile device's web browser. Web apps are faster and cheaper to develop, and moreover, they are often preferred by users since they do require no maintenance. There are, on the other hand, tons of great native apps either developed by gambling operators or created only for fun play. The latter does not accept real-money bets but use play money, although in-app purchases are still available. Such apps, however, are not actual gambling apps and can be downloaded from the App Store and Google Play despite the existing restrictions on gambling-related content.
How to Play Mobile Blackjack Apps
To play blackjack on a smartphone, mobile users can simply open the casino site in the browser of their phone and make use of the web app. A large number of online gambling operators have websites that are fully optimized for mobile use – some casino sites are, in fact, being developed under the so-called mobile-first approach. This means that on mobiles, they perform better than they do on desktops.
In this case, users simply need to register an account at the casino they have chosen and deposit funds into their balance to play real-money blackjack. This process does not differ from the registration and depositing done on a desktop computer. Those who want to play blackjack via a native app, however, would have to follow several simple steps.
Installing an App on Your Device
Account Registration
Depositing and Withdrawing Funds
---
Installing an App on Your Device
The first thing to do is to check whether the casino has a native app in the first place and whether the app was developed for your particular type of phone or tablet. This is very simple for iPhone users – they can find the app on Apple's App Store. These applications are most often free to download and install, an automatic process which takes just a few minutes.
There are a few things to consider, though, and one of them is the availability of the app. Real-money gambling and casino applications by licensed operators are usually available only in the countries where they are authorized to offer their services. Another thing to check is whether the app is compatible with the version of iOS on your iPhone or iPad. Most of the new apps require iOS 9.0, 10.0 or later. In addition, blackjack fans should make sure the app is available in their language.
Finding and installing a blackjack app on an Android device, however, might be a bit tricky. Until recently, Google did not allow gambling apps on its store in its efforts to restrict underage gambling. There has been a change in its stance in the past year and as a result, the Play Store is now opening up to various gambling app developers and casino operators.
If the casino app is available on the Google Play, it can be downloaded and installed on the Android device with just a click. Many gambling operators still offer their apps, however, only via their own distribution channels and, of course, on their casino site. To install such an app, users need to open the casino site on their devices and click the Download button for the app.
Once they download it, they should go to the main Settings menu on the phone and choose the Security settings. Here, they need to enable the installation from Unknown Sources and then, launch the app installer package and tap the Install button. The installation will be completed within a minute or two and players will be able to open the blackjack game immediately.
---
Account Registration
Once players download and install the gambling app on their device, they need to register a user account. This applies mostly to the apps offered by online casinos since free-play blackjack applications rarely require additional registration or verification of the user. The registration process typically takes a few minutes and there will be clear directions on how to do it.
Usually, players need to fill out a simple form with their personal details such as name, phone number, postal code (ZIP code), physical and email address, bank account or credit card number, or some information about the payment method they are planning to use. After choosing a username and a password, players confirm the registration and their account is almost set up. The only thing they need to do is verify their identity – casinos will either send a verification link via email or a security code via text message.
---
Depositing and Withdrawing Funds
Some blackjack fans prefer playing from a computer because they find it difficult to make payments from a mobile device. But it is just as easy to deposit funds from a phone as it is when using a desktop or laptop computer. Players simply need to open the Cashier or Banking from the app and see the list of available payment methods – credit and debit cards, e-wallets, online banking, prepaid cards, etc.
After choosing a card or a payment service, they continue with filling up the required information such as credit card number and expiration date, e-wallet data, or bank and online banking username. Whether you deposit from your computer or phone, the transaction is processed in the same manner – you specify the amount of funds you wish to deposit or withdraw from your gaming balance, enter a password or some verification code, and confirm the transfer. The deposit appears in the casino balance immediately, whereas withdrawals are usually processed within a few days.
Moreover, blackjack players can use of the many mobile-only payment methods available right now. Depending on the particular service, the funds for the casino deposit may be debited from the user's phone bill or transferred from a mobile e-wallet.
Advantages and Disadvantages of Mobile Apps for Blackjack
Playing blackjack from a mobile device comes with certain advantages, especially for avid gamblers who wish to improve their skills in Twenty-One. The casino and gambling applications allow you to play from anywhere and at any time of the day or night.
Unfortunately, there are still online casinos with websites that are not as mobile-friendly as we would like – older websites would appear differently when opened from a phone or tablet. They would have small buttons, the games would load slowly or have glitches, the text would not be clear, etc.
Along with the obvious convenience and ease of mobile play, players can enjoy a wide variety of free blackjack apps, designed for practice play. Hundreds of them are available on Google Play and Apple App Store – while many of these cater to the recreational players, certain apps were designed for blackjack pros specifically. With some of them, they can practice complex card counting techniques, while other apps even cater to blackjack dealers.
Some native apps were also built a decade ago and along with the outdated design, they may lack important functionalities such as Cashier or Live Chat.
The variety of mobile blackjack games is overwhelming – whether you play for fun or real money, whether you prefer classic Vegas rules, European-style blackjack or some other unconventional versions of the traditional game. Players who decide to sign up with a casino can also enjoy live dealer blackjack directly on their device.
Another thing to consider when downloading a casino app on your phone is that usually, casinos' mobile gaming collections feature fewer games and fewer table games, in particular. In most cases, the choice of mobile blackjack games is limited to three or four titles. Not all games from the desktop site will be available for mobiles, although many software developers are now creating games for touch screens only. Also, there are too few blackjack games that can be opened on less popular mobile platforms like BlackBerry, Windows Phone, or Kindle.
Top Mobile Blackjack Apps in 2019
There is a huge, almost overwhelming number of mobile casino and blackjack apps available for free download. Some of them were developed for a particular mobile platform, whereas others could be found for most Android, iOS, or Windows Phone devices. Below, blackjack players will find fifteen of the best free mobile apps for 2019.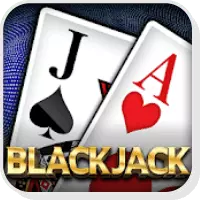 BLACKJACK!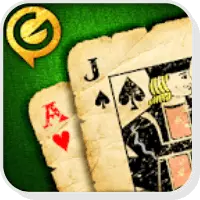 Gold Rush Blackjack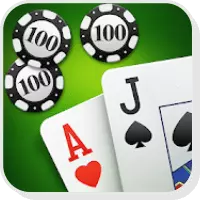 Blackjack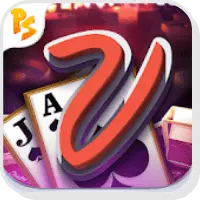 myVegas Blackjack 21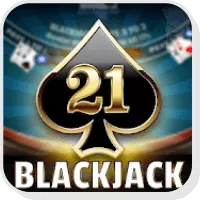 BlackJack 21 - Online Blackjack Multiplayer Casino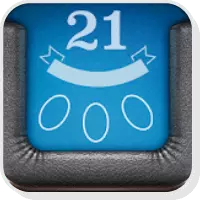 Blackjack 21: Blackjackist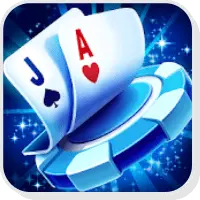 Blackjack Legends: 21 Online Multiplayer Casino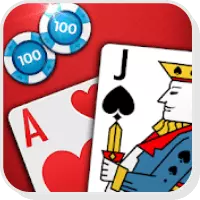 Blackjack 21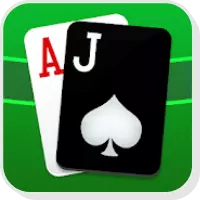 Blackjack by Brainium Studios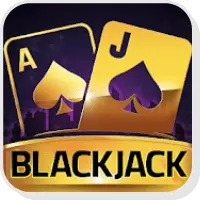 Blackjack 21: House of Blackjack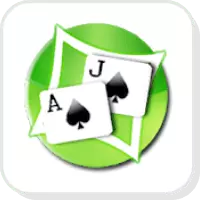 Blackjack All-in-One Trainer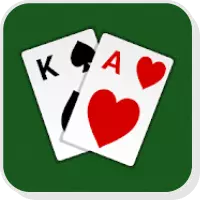 Blackjack Free & Offline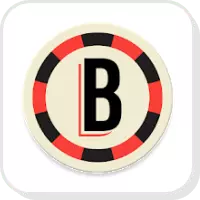 Blackjack Strategy Practice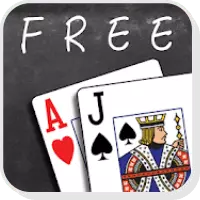 Card Counter Lite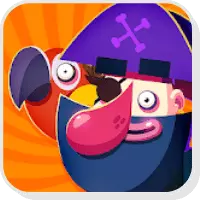 Blackjack 21 – Pirate Black Jack
---
BLACKJACK!
With several regimes and difficulty levels, Blackjack by Super Lucky Casino is suitable for both beginners and experienced blackjack players. It is currently one of the most popular English-language blackjack and casino apps on Google Play, Apple App Store, and Amazon and it can be downloaded for free although there are in-app purchases. The app does not offer actual gambling but with its beautiful design and simple layout, it is perfect for practice play.
---
Gold Rush Blackjack
Gold Rush Blackjack is visually stunning and fun to play app for every fan of classic blackjack. It comes with a rugged western look, clear graphics, and quick, straightforward gameplay. The app features three different blackjack tables where players can practice standard rules and basic strategy play. It is available only for Android devices, however, so iPhone users will need to look for an alternative at the App Store.
---
Blackjack
This is another widely popular social gambling app that offers blackjack fans 6 different rooms with a nice range of betting limits, exciting tournaments, side bets, jackpots, as well as flexible rules for the games. Players can choose whether the dealer hits or stands on soft 17 and they can switch on or off options such as Insurance and Surrender. More importantly, users who download the app will be able to practice basic strategy by toggling on and off the tips.
---
myVegas Blackjack 21
PlayStudios' app called myVegas Blackjack 21 is a beautifully designed and rather unique blackjack app that allows fun play but also gives rewards that could be used by players when they visit Las Vegas. This app also offers a wide range of blackjack variations, including Single-Deck Blackjack and Las Vegas-Style Progressive Multi-Deck Blackjack. Players can enjoy Vegas-themed tables, inspired by MGM Grand, Excalibur, Mirage, New York-New York, Aria, Circus Circus, Luxor, etc.
---
BlackJack 21 - Online Blackjack Multiplayer Casino
This app welcomes all fans of blackjack into a mobile multiplayer casino where they can choose a seat on various tables inspired by Las Vegas, Macao, Monte Carlo, and London. The games include optional side bets with attractive bonus payouts, daily bonuses, discounts, and promotions. Players can take part in blackjack tournaments, chat with others, or join the exclusive VIP Privilege Club. They can also sign in using their social media accounts, choose an avatar, and create a complete online profile.
---
Blackjack 21: Blackjackist
With more than 5 million downloads, Blackjack 21: Blackjackist is the most popular blackjack game for mobiles right now. The app impresses with its realistic 3D graphics and guaranteed fair play thanks to the certified RNG that it uses. Players can test their blackjack skills, complete daily quests, and unlock achievements to earn free chips. No registration is required but those who sign up receive more free bonuses and chips. Registered users can chat with other players and connect with them via social media networks.
---
Blackjack Legends: 21 Online Multiplayer Casino
Offering multiplayer tournaments, Blackjack Legends is suitable for more experienced blackjack players. Each online tournament includes three competitors who have 6 rounds to win the most chips. Winners can unlock high-stakes tables at 12 different locations and receive free chips and other rewards. More importantly, the app has a blackjack trainer that helps players practice their basic strategy.
---
Blackjack 21
With its simple layout and beautiful, intuitive design, this app by Banana & Co. is a great option for all fans of classic blackjack. It allows them to play solo against a dealer, customize their tables and choose from a wide range of chip denominations. Players can use hints, practice their strategy and track their performance over time with the statistics tool available.
---
Blackjack by Brainium Studios
Simply called Blackjack, this app does not offer different variations of the game, multiplayer tables or in-app purchases, which makes it the perfect choice for beginner-level players. It is beautifully designed with high-quality graphics, captivating animations, and simplified features. Players can request hints from the dealer at any time, practice basic strategy, and make use of the statistics in the game. The best thing about this app, however, is probably the fact that it offers completely free blackjack play so it is a wonderful option for those who fear they would be tempted to spend real money
---
Blackjack 21: House of Blackjack
This is a fun and spectacularly designed app that works as a blackjack trainer for players who know the rules of the game. It offers multiplayer tables and knockout tournaments, as well as various tables with side bets and huge jackpots. Just like all other free blackjack apps, it does not allow real-money gambling. Still, in-app purchases are available and players can buy additional chips at any time.
---
Blackjack All-in-One Trainer
As its name suggests, this app is a blackjack trainer and, by far, the best and most comprehensive practicing tool for basic strategy and card counting ever developed. The application has three main modes – Play, Train, and Simulate, designed to help players learn strategy, advanced playing techniques, and the Hi-Lo Count. Blackjack players can access detailed statistics of their game session, use strategy charts, adjust table rules, and see the required deviations from the basic strategy based on the card counting system they use.
---
Blackjack Free & Offline
Another app that is extremely popular for practicing correct play and card counting is Blackjack Free & Online. The best thing about it is that it is completely free and fully usable offline. But that is not all, of course – it allows players to change the rules and track their progress. In addition, the app comes with several integrated card counting systems, namely Hi-Lo, Red Seven, Knock Out, and Omega II. With this functionality, they can practice and improve their counting skills.
---
Blackjack Strategy Practice
The name of this app describes what it offers quite well – it is the perfect mobile application for practicing basic blackjack strategy. It is easy to use and it comes with a fun-looking design, strategy cards, and detailed statistics about each hand played. Players will receive immediate feedback on every move they make during play. Another noteworthy fact that makes this app stand from the majority of mobile applications is that it has no ads.
---
Card Counter Lite
The free Card Counter Lite is a useful tool in learning the basics of card counting. The app features detailed instructions on how to keep a running count under the popular Hi-Lo system. Along with the full guide and the tutorial, it also features different practice modes. The app has sharp HD graphics and voice-over by Oscar Santana from Big O & Dukes and Mike O'Meara show. However, it contains ads and those who do not want any ads can upgrade to the full version, which is paid, of course. The full version of the app also covers more advanced counting systems such as Hi-Opt I and II, KO, Omega II, Silver Fox, and the Zen Count.
---
Blackjack 21 – Pirate Black Jack
This is an entertaining social app for those who love playing blackjack for free on the go. It features a realistic blackjack simulator, easy gameplay, and no-limit tables where you can compete against players from all over the world. The app also allows you to spin the lucky wheel every day to win free coins and complete daily challenges for extra rewards. Overall, this multiplayer blackjack app is for those who are looking for great blackjack action, fun, and socializing.