If you share our passion for games of chance, you probably dig spinning the reels as much as we do. On this page, the casino experts at BonusInsider focus on online slots and everything you need to know about them. The page introduces readers to the mechanics of slot machines and the components they consist of.
You can also read about the biggest providers of online slot machines as we introduce you to some of the hottest titles by NetEnt, Playtech, Yggdrasil, and Pragmatic Play, who continue to lead the remote gambling industry toward new heights. All of these are available at your fingertips for real money at BonusInsider's recommended casinos where you also have the option to try them for free.
Our passionate slot experts explain the key features of the slot games you can play online. We talk about wilds, scatters, free spins, and bonus side games that improve your chances of scoring a win on the reels.
We help you make the distinction between high-volatility and low-volatility slots so that you know which type is suitable for your bankroll size. Also, we tackle extensively one of the most important subjects related to spinning the reels and gambling in general, that of money management. Let's get started by explaining about the innards of a slot machine.
Main Components of Online Slots
Online slots operate in roughly the same manner as their noisy cousins that rule over 80% of the floors of most landbased casinos. Here is the process you go through when playing online – you make a deposit to your casino balance, open your preferred slot game, select your coin denomination along with the number of credits you want to play per round, and click the spin button.
You win if several identical symbols align in specific positions on the screen. If not, you hit the button again and keep your fingers crossed hoping that Lady Luck will be kinder to you on the next spin. Below are the main components behind the workings of these enticing money-sucking machines.
Reels
Paylines
Paytable
Coin Selectors
Gamble Feature
Autoplay
---
Reels
The reels are the vertical columns with symbols that start rotating when the player hits the spin button. The number of reels varies between games. Old-school slots play over three reels only but there are also games with five, six and even seven spinning reels. Many of the slots you will find online utilize three rows of symbols with a 5×3 or a 3×3 reel grid.
The number of symbols per reel also varies in different slots. Players can calculate the number of possible combinations by multiplying the number of symbols each reel contains. For example, a slot with twenty symbols on each of its five reels yields a total of 20 x 20 x 20 x 20 x 20 = 3,200,000 possible combos although not all of them are winning ones.
---
Paylines
The paylines are a component most slots cannot do without. They denote what positions the matching symbols must align in to return a payout. The simplest slots have only one horizontal payline running across the middle of the reels. Today, the sophisticated slots you can find online have multiple paylines that form a variety of patterns across the screen.
The more paylines there are, the higher your chances of collecting a payout. A slot player must bet one or several credits per line in order to activate it. Otherwise, it will fail to produce a payout even if matching symbols align to form the corresponding pattern. Some slots have a fixed number of paylines you must play on each spin. Others allow you to deactivate some of the paylines although this is clearly a bad idea because it reduces your chances of hitting winning combos.
---
Paytable
The paytable is the first thing you must check to see whether a given slot is worth playing. It contains all the information you need about the game. This includes the paylines, the bonus games, the winning combinations with their respective payouts, and the direction the identical symbols must align in to yield a win. In the vast majority of online slots, the matching icons must appear from the leftmost to the rightmost reel.
---
Coin Selectors
The coin selectors are the controls at the bottom of the game screen that enable slot players to adjust the amount they wager on each spin. They are easy to distinguish although their design varies between slot vendors. You can tell them apart from other controls by the +/- signs used to increase or decrease your coin denomination.
Many online slots enable you to also adjust the number of coins you bet per active line. Supposing you play a game with 20 fixed paylines and have the option to wager up to 5 coins of $0.50 per line, your overall bet on each spin would amount to the $50.
---
Gamble Feature
Many online slots have a gamble feature, which becomes active after winning spins only. It provides one with the chance to try and increase their profits from successful rounds by playing an easy side game where they have to predict the suit color of a playing card to double their winnings. In many games, you can even quadruple your profits by guessing the exact suit of the card.
---
Autoplay
Autoplay is one of the slot features that players are recommended to leave alone. When activated, it makes the reels go through a pre-configured number of rounds automatically. This spares you the efforts of having to click the spin button but at an expense.
It causes you to play at a dangerous pace, which in turns gets you closer and closer to the house edge for the respective slot. If you insist on using it, we suggest you tackle the settings so that the feature is terminated whenever your balance decreases by an amount you can stomach. Otherwise, the autoplay may eat up your entire bankroll for the session.
Special Features of Online Slots
Today's sophisticated slots are packed with all kinds of special features aiming not only at boosting your chances of pocketing a nice payout but also at increasing the games' entertainment value and interactivity.
Multiplier Symbols
Scatter Symbols
Wild Symbols
Free Spins
Bonus Games
---
Multiplier Symbols
Some slots feature symbols that multiply your winnings by a given number of times when they are part of a matching combination. The multipliers may have different values like 2x, 3x, 4x, 5x and so on. If you form a combination with a 3x multiplier, you will get triple the amount you have won.
In some of the newest games, players benefit from the so-called progressive multipliers. These are not symbol-related, though. A progressive multiplier gets activated after a win. It increases after each successive winning combination players land until it reaches its top value. Respectively, a losing spin resets the multiplier to its initial value.
---
Scatter Symbols
Scatter symbols are special in more than one way. In some games, these symbols yield payouts but unlike regular icons, the scatters do not need to land onto a payline to reward the player.
They pay out as long as the matching symbols have landed in any given position on adjacent reels. Another important function of the scatters is to trigger bonus games or free spins. Typically several scattered symbols must appear on the reels to unlock a bonus.
---
Wild Symbols
Wild symbols are hugely popular with slot players and for a very good reason. If you have played video poker variants like Deuces Wild or Joker Poker, you probably know what these symbols are all about. Similarly, these are substitution icons that can stand in for all symbols with the exception of the special ones, i.e. a wild cannot replace a scatter, for example.
It makes sense the presence of these powerful substitution symbols improves your chances of aligning winning combinations. The wilds may or may not return regular payouts, depending on the game. There are all kinds of wilds, including expanding, stacked, shifting, and sticky ones.
---
Free Spins
Free spins are another coveted feature in the reel-spinning community. Usually unlocked by three or more scattered symbols, they give players the chance to earn something on the side without betting.
Different games award a different predetermined number of spins. In some slots, the free spins can be retriggered with the same combination of symbols you unlocked them with in the first place. Some rounds of free spins come with multipliers on the wins players generate for the duration of the feature. There are even slots where each winning combo adds to your initial number of free spins.
---
Bonus Games
Bonus games are what makes contemporary online slots so exciting. In some slots, these can be pick-me games, in which players are required to choose from different objects that contain hidden monetary prizes.
In others, you get to spin a wheel, with each wheel section awarding a different amount in cash. Not only are bonus games very lucrative, but they also help keep the players' attention for a longer time preventing them from getting bored quickly. Keep in mind that no skills whatsoever are involved in triggering the bonus games. It all comes down to luck.
Categories of Online Slots
Classic Slots
Video Slots
3D Slots
Progressive Slots
All Ways Win Slots
Classic slots usually play over three reels only although players can also come across five-reel fruit machines. These are basically imitations of the one-arm bandits of bygone days. The most typical symbols to grace their reels consist of lucky sevens, bars, and juicy fruits like cherries, lemons, and plums.
Classic slots normally lack special features although some Microgaming variations have wilds and multipliers. The gameplay here is simpler as you get but a few winning lines. Some retro slots have a single payline stretching across the middle row of the three reels.
View more...
The Randomization of Results in Online Slots
1

Numbers and Algorithms

The result of each slot spin is determined by the so-called Random Number Generator (RNG). This program relies on seed numbers and algorithms to produce fully randomized outcomes. The RNG is always spewing random numbers regardless of whether somebody plays the slot or not.

Each symbol on the reels is assigned a specific numerical value. The program creates sequences of numbers and uses mathematical algorithms to yield unbiased outcomes from these sequences. The symbols to appear on the reels are predetermined the very millisecond the player clicks the spin button. The software takes the last number sequence it generated and reduces it to a new outcome.
2

RNG

The RNG generates a random number for each reel. This number corresponds to a particular symbol and stop. It is not far-stretched to say the spinning reels with symbols flashing in front of your eyes serve solely for decoration since the outcome has already been determined when you hit the button.

The numbers the RNG produces are never absolutely random. This is so because the program's algorithm is always based on a series of mathematical operations like division, multiplication, subtraction, and addition.

These operations themselves can never be random in the sense that 2 multiplied by 2 is always equal to 4 and so on. Thus, the same input of numbers will inevitably produce the same output, i.e. outcome.
3

Conclusion

With that said, the slots available online use sophisticated generators that render deciphering the outcomes an impossible task. Moreover, all accredited online casinos have their RNGs independently tested to ensure they are working properly so that players are not cheated.
Theoretical Payout Rates
1

RTP

The RNG of a slot machine is preprogrammed in a way so as to yield a specific payout percentage over the long term. This is known as the average return to player percentage or RTP. It indicates what portion of the overall money wagered on a given slot is paid back to players. The remainder goes in the casino's coffers.

The closer that percentage is to 100%, the better for the player. By means of example, let's say you play a slot with an average payout rate of 98.60%. One such game would return $98.60 from every $100 wagered on it in the long run. The remaining 1.40% stand for the casino's operating profit, which is to say the house would collect $1.40 out of every $100 wagered on this machine.
2

Tests and Audits

Rookie slot players tend to misunderstand payout rates. They forget these percentages can be reached over the long run only. It is for this reason that independent auditors like eCOGRA and iTech Labs run tests that involve millions of spins to authenticate whether a given slot really lives up to its stated payout rate.

The average slot player has neither the time nor the financial resources to spin the reels the number of times needed for the game to generate its preprogrammed payout percentage.
Slot Variance
Variance (also known as volatility) denotes the level of risk inherent to a certain slot. It tells you how much and how frequently you can expect to win or lose when playing a particular game. It should not be confused with the average return rate, though, because a low-variance slot can offer a high player return percentage and vice versa.
High-volatility
Low-volatility
High-volatility slots yield long dry spells of losing spins, with a lower hit frequency of matching combinations. Here wins are less consistent in terms of frequency but when you do hit a winning combo, the slot rewards you generously for your persistence.
Low-volatility slots are practically the opposite of high-volatility ones. They offer more action as winning combinations here occur rather frequently but the payouts are within the low to mid-range in terms of size. The frequent albeit smaller wins keep players intrigued and engaged in these low-risk games for a long time.
Recommended for players who have the time, patience, and bankrolls to survive long losing streaks. Such games may offer a good deal of excitement but are unsuitable for the faint of heart. Avoid them if you are underbanked or averse to risk.
Recommended for casual spinners who play for entertainment purposes only. They are also suitable for slot mavens with less sizeable bankrolls who are looking to play for longer periods of time.
Major Slot Software Studios
The number of software providers to supply quality slots to online casinos has been on the rise lately, given the enormous popularity these game are veiled in. The slot experts at BonusInsider have picked only the biggest and the best vendors of online slot games. Below you can read about all top-ranking slot software developers we recommend.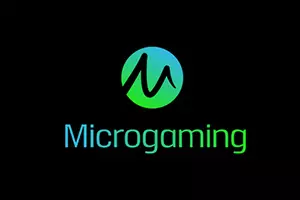 Microgaming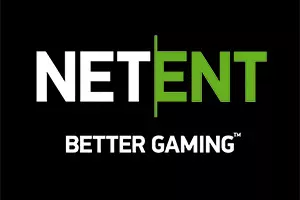 NetEnt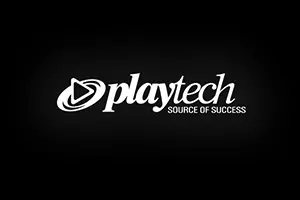 Playtech
Yggdrasil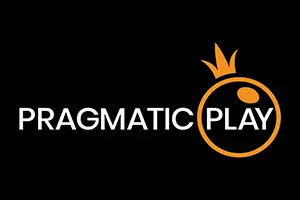 Pragmatic Play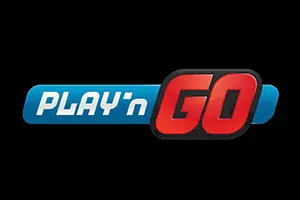 Play'n GO
---
Microgaming
Microgaming is easily the largest supplier of premium slots in the world, with a catalog that comprises hundreds of distinct titles. The award-winning studio has more than 850 games up its sleeve and offers a minimum of two new slot releases each month. Here's another interesting trivia for you – Microgaming boasts the largest progressive slot network on the web, with more than $1 billion in paid winnings to date.
---
NetEnt
NetEnt is another frontrunner in the gambling industry. The Swedish company was among the first software studios to develop and launch open-source games that rely on the Java technology. Its instant-play slots hold a great allure thanks to their huge winning potential, captivating visuals, and customization options. The supplier has a particularly strong presence on major European markets like Sweden and the UK.
---
Playtech
The developers at Playtech all share a grand passion for delivering nothing short of the very best in casino gaming. The studio has created a plethora of great slots since its inception in 1999. Today, Playtech offers its top-shelf slots to more than 140 licensed operators within 20 regulated markets.
---
Yggdrasil
Yggdrasil is one of the newer software studios, having launched its operations in 2013. Despite its young age, the company enjoys a status of one of the most acclaimed suppliers of sophisticated 3D slots in the world. The studio embraced HTML5 in 2014, ensuring the cross-compatibility of its slots across all desktop and small-screen devices.
---
Pragmatic Play
Founded in 2015, Pragmatic Play can hardly be dubbed a pioneer in the industry. Nevertheless, the new studio has succeeded in cementing its reputation of a leading casino software content provider with top-rated slot releases the likes of Wolf Gold, Madame Destiny, Sweet Bonanza, and Hot Safari.
---
Play'n GO
Play'n GO boasts a range of more than 70 quality games, available in around 20 languages and roughly the same number of currencies. The studio creates its games with the needs of mobile users in mind, relying on Flash and HTML5. Always at the forefront of innovation, Pragmatic Play recently launched Wild Rails, the first online slot that uses horizontal instead of vertical reels.
Money Management for Slot Players
1

Benefits

Money management is powerless when it comes to improving your odds of beating the slots. There is nothing players can do to influence the outcome of the spins, which is determined by a string of numbers the software generates randomly.

What money management does is help you restrict your losses, retain more of your profits when luck is kind to you, and protect your bankroll from decimation. Here are the most vital aspects of slot money management.
2

Budget

The first step toward exercising money management is to set up a budget solely for slot play and keep it separate from the money you need for everyday expenses. You can divide your overall budget into smaller portions per session.

The bankroll per session should not exceed 10% of your total budget. By means of example, if your overall bank is $500, you must start a session with no more than $50. A session bankroll should be at least 200x your average bet per spin.
3

Win Goal

Your win goal represents the profits you can settle for before you call it quits for the day. The win goal of a slot player is floating in the sense that it depends on the size of their session bankroll. Suppose you start the session with $100 with a 30% win goal. You must quit playing when you generate $30 in winnings. The percentage is up to you, but we recommend you not to be greedy. Otherwise, you risk returning what you have won back to the casino's coffers.
4

Loss Limit

Your loss limit sets a ceiling on the losses you are comfortable with incurring. It prevents you from busting your entire session's bankroll and leaving the casino with empty pockets and a sunken heart. It is again percentage-based, with most keen slot players recommending 40% to 50% of the session bankroll.
5

Denomination

Playing low-denomination games can help you preserve and even expand your slot budget. Casual gamblers playing solely for diversion should refrain from using coins with denominations of $0.50, $1 or higher, especially on multiple-line games. Low-denomination slots may not yield impressive rewards but they carry the smallest amount of risk.
6

Pace

Playing at a more relaxed pace is one of the best pieces of advice we can give slot rookies. You are bound to lose at slots in the long run because the games are preprogrammed to return less money then players wager on them. The more rounds you play per hour, the bigger the hourly losses you can expect to suffer.
7

Comp Points

Comp points are a great way to maximize the value of your slot play. Most online casinos run loyalty clubs, awarding players with points after they wager a specific amount of money. Once you have generated the minimum required number of points, you can trade them for various goodies like free credits to play with and even for withdrawable cash in some instances.
FAQ
Can I trust the slot games available online are random?
Yes, you can, as long as you are playing at accredited casinos that use software from certified software studios like the ones we talked about earlier. Their games undergo frequent checks by independent gambling auditors like TST, eCOGRA, and iTech Labs. These entities establish the games indeed offer their stated long-term return percentages on the basis of millions of spins.
How can I tell whether a given slot has high or low variance?
Few online casinos inform players about the variance of the slots they operate. If this information is unavailable, the only way for you to tell whether a given game is of high, medium or low variance is playing it for a while yourself. The hit frequency serves as a good indicator of variance. Most slots are available for free play which allows you to test them without any risk.
Which slots offer the greatest chances of winning?
The answer to this one is quite easy. The games with high RTP (Return to Player) have better odds of paying out. You are better off playing an online slot that returns 98% of all money wagered in the long run than a game with an average payout rate of 87%, for instance. Many accredited casinos are happy to share their slots' return percentage with players. This enables you to draw comparisons and pick the titles offering you the biggest long-term returns.