Poker Bonuses – September, 2023
Bonuses are commonly used by online poker rooms as an incentive to bring in new customers to their websites, encourage them to try the available games, and ultimately, to make a deposit with the specific room. The most common type of poker bonus is associated with matching players' deposits. For instance, let's assume you deposit £50 at a poker room and take advantage of its 100% deposit match offer. You will then receive £50 extra for a total of £100 to play with.
On the surface, this all appears to be very simple. Still, the fact stands poker bonuses are not as simple as they originally seem. Each poker platform operates in a different manner and therefore, the promotional terms and conditions players must adhere to vary vastly. We will talk about the different poker bonus types below and will explain how each one works and what are the most common issues you may face when redeeming a bonus.
Common Types of Poker Bonuses
Considering how competitive the online poker industry is, poker skins need to constantly come up with advertisement tools to entice new customers and retain the interest of existing ones. Bonuses are undoubtedly a great way to give one's poker bankroll a nice boost, especially for rookies who play the game of skill at the micro and the lower-stakes levels. Read on to learn about each poker bonus type – this would help you make an informed decision as to which offer is most fitting for you.
No-Deposit Bonuses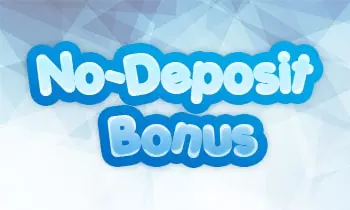 No-Deposit bonuses are rare to find but some poker operators do offer them to first-timers. The name of this offer pretty much speaks for itself – players are awarded free credits to use at the qualifying tables upon signing up with real-money accounts at the poker room. More often than not, the bonus is small in size, between £10 and £25, but still allows you to get an idea of how the poker platform works and what is offered.
A No-Deposit Bonus may be awarded as a combination of tournament tickets of a fixed value and free credits to use on cash games. New registrants are normally expected to pay a fixed amount in rake before they are allowed to cash out the bonus. This is to prevent customers from withdrawing their free credits immediately after they have redeemed them.
Deposit Sign-Up Bonuses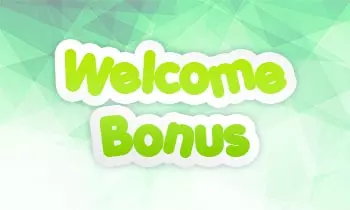 Welcome offers requiring a deposit are the most widespread type of Sign-Up Bonus poker fans can find online. The bonus amount players are awarded after registering and depositing is based on a fixed percentage of their first deposits.
Just to make things clear, imagine you opt in for a 100% first-deposit bonus of up to £200. If you deposit £100, you will earn £100 in bonus credits and will take a seat at the poker tables with a starting bankroll of £200. This type of bonus normally has a minimum deposit amount (around £10) – those who deposit less will not obtain the free funds. You are credited with the bonus immediately after depositing but need to meet specific conditions to release it from your account as cash.
One important aspect of sign-up bonuses you must bear in mind is that the bonus credits are usually released in chunks, i.e. you do not get the entire amount at once. Players must pay a predetermined amount in tournament fees or rake to collect points and release each increment.
Reload Poker Bonuses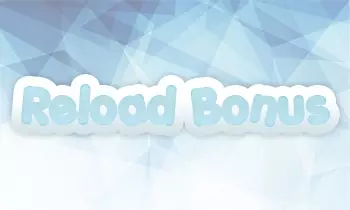 Reload Bonuses are offered to customers who already hold accounts at a given website and have acquainted themselves with what the poker room has on offer. They are granted upon subsequent deposits and aim at maintaining the interest of existing customers.
Reload Bonuses are quite similar to the Deposit Sign-Up offers in that they require players to release the cash amounts in increments by spending their own money on rake or fees. Once the cash is released from the balance, players may either use it for free games or withdraw it, depending on the policies of their poker room.
Free Tournament Entries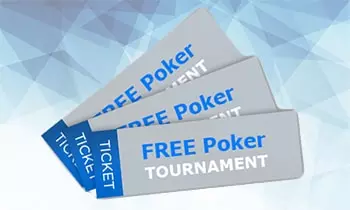 New and existing customers are often treated to free tournament entries in the form of tickets they can receive at no cost. A deposit may earn them a free ticket to tournaments so that they can enter without having to spend any of their money on a buy-in.
It is worth mentioning the tickets can only be used as a means of entry to tournaments, which is to say players cannot withdraw their value in cash. Free tickets are sometimes offered to the cash-game tables where the blinds start at specific amounts, usually £0.05/£0.10 or £0.02/0.04. However, qualifying blinds sizes vary across online poker rooms.
The tickets are issued as soon as the needed deposit goes through. Much like the cash bonuses, the tickets are available for players to use after they have contributed with the necessary amounts in buy-ins and rake.
Poker Missions and Challenges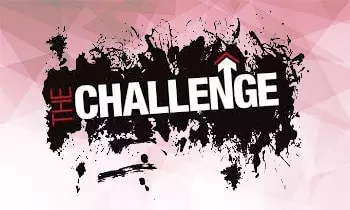 One exciting way to build up a poker bankroll would be to take on different challenges or "missions" as many gambling operators refer to them. Most of the time, these run over longer periods, like a month, with participants having to opt in to join a mission. Each mission would normally consist of several challenges but these are vastly different between gambling operators.
Completing a challenge will earn you more than mere satisfaction and improved confidence in your poker skills. Every challenge you emerge victorious from can reward you with bonus monies to play with at no charge or free tickets for various tournaments and cash games. The challenges can comprise a number of different achievements but for example's sake, players are generally expected to finish tournaments in payout positions, double their stacks in cash games, see the flop a given number of times, or win several hands from the button position.bonus-title
Rakeback Bonuses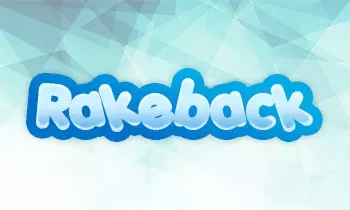 Everyone experiences a bad beat once in a while and even the most skilled poker sharks out there are not insured against the whims of Lady Luck. But would it not be great if you can recoup your losses at least partially by getting back some of the rake you have paid? This is indeed a possibility for those who join the action online as many virtual poker rooms treat their existing customers to rakeback (also known as "cashback") promotions.
Rakebacks are often offered as part of the loyalty schemes designed by online poker operators. In other words, players need to collect loyalty points by contributing with rake or tourney fees and then can exchange them for different rakeback percentages or other appealing rewards. These percentages also depend on the tier a given player has advanced to in the loyalty programme. The higher the level of the player, the larger the percentage of their rakeback will be.
In some poker rooms, the points also have multipliers attached to them, allowing players to get more bang for the money they invest. So for instance, if you are on the highest tier where you earn 10 points for every £1 you spend playing poker but have a multiplier of 2x, you will practically receive 20 points per unit wagered. Needless to say, this will enable you to advance through levels quicker and collect higher percentages of rakeback, respectively.
Key Conditions of Poker Bonuses
As you can imagine, no poker room would award you free cash without requiring you to give something back in return. Typically, players will not receive their bonus credits right away as they are expected to "earn" them by playing cash games and tournaments with their personal funds. Poker bonuses are normally cleared in increments by generating the needed amounts in commission fees. There are poker rooms which require their customers to collect points by paying rake or fees. Once the stated number of points has been reached, an increment of the bonus is released from the customer's account. Some operators may award the bonus amount in full upon players' meeting the promotional conditions.
All bonuses have expiry dates and should be used within the designated promotional period or else they will be removed from the inactive accounts. The bonuses which involve free tickets are to be used only for the purposes of cash games and tournament participation – in other words, players are prohibited from withdrawing the sum corresponding to the free tickets value. In the majority of cases, the bonuses and the tickets must be used on games and tournaments where the blinds and buy-ins stand at specific amounts. Some poker operators even prohibit customers from using their bonuses at tables involving heads-up play.
Players are normally allowed to use only one bonus at a time. Even if they claim a second one, it will remain pending in their account until the clearance of the first bonus takes place. Pending bonuses are cleared in the same order in which they have been redeemed.
Bonuses for poker that are granted upon first deposits can be used only once by a given player. If your Welcome Bonus has expired, you will not be refunded for the deposit you have made to obtain it. Welcome bonuses are not transferable and each new player is entitled to a single bonus of this type. Those who partake in promotional offers with multiple accounts will not be tolerated and will have their accounts closed.
Common Problems when Redeeming a Poker Bonus
Some online poker rookies may end up feeling misled because they fail to understand that the bonus money is not actual money until it is cleared from the account by paying rake. What this means is you cannot use the bonus credits for free play right away – they will not even show up anywhere in the account until the proper amount of rake has been generated to release them.
No matter which poker platform you register with, you should always take your time and read the terms and conditions in full before you redeem a bonus. This way, you will gain a proper understanding of what is expected from you and will spare yourself the fusses later on.
One of the problems that are commonly associated with poker bonuses is having the free credits (or tickets) removed from the account. This typically results from players failing to clear their bonuses within the allotted time. If the bonus is not released entirely within the promotional period, the remainder is to be voided.
Because of this, players should ask themselves whether or not they can invest the amount needed for the bonus release before they proceed to opt in for a given offer. For example, if you are torn between choosing a $100 bonus in ten increments of $10 and another one of $150, paid in its entirety, you may want to choose the first option. This way, you can be sure you will collect at least some of your bonus increments even if you do not succeed in clearing the bonus in its entirety.
If you wish to clear your bonus as quickly as possible, we recommend you to play multiple tables at a time. It makes sense that if you play five tables simultaneously you would clear your rake five times faster than when playing a single table only. Another option for those with more sizeable bankrolls and better skills would be to steer clear of the micro and low-stakes games and attack the high-stakes tables. Naturally, the rake there would be larger and you will release your bonus increments quicker.
On the other hand, players from your jurisdiction may not be eligible for participation in poker promotions at all. Go through your preferred poker room's terms and conditions to see whether or not there are countries excluded from partaking in the bonus offers.