With its low house edge and relatively simple rules, blackjack is a favorite casino game for several generations of gamblers around the world. Since players rely on both luck and skill to win in this game, learning the basic rules and strategies is crucial for long-term success on the blackjack table. In this blackjack guide, beginner players will find simple rules and useful tactics for playing this casino classic the best way possible, depending on the variety of Twenty-One they have chosen.
Furthermore, online blackjack comes with its specific features that require a different approach. Playing blackjack in online casinos is, in many ways, much simpler than playing against the dealer in a brick-and-mortar establishment. Still, it is important to know the differences between the most popular variations and between the releases of the largest software providers.
In the following sections, we have listed the basic rules of online blackjack, several simple strategies, as well as short descriptions of the versions created by leading gaming studios. This blackjack guide is recommended for all beginners but even seasoned players may find useful information for improving their skills and strategies.
How to Play Blackjack
1

A Brief Introduction

Blackjack aficionados will tell you that with the correct strategy, they can cut the house edge in blackjack to nearly 0%. And while this may be true, especially when playing online, it also requires good knowledge of the rules of the game. So, before diving into the endless ocean of blackjack strategies and myths about card counting, let us start with the basics.
2

Basics

Blackjack is a classic casino game that is played with anywhere from 2 to 8 standard decks of cards. While in land-based casinos, multiple players can play against the dealer, the virtual form of the game is available in only single-player mode. Still, you would be often allowed to play with up to 5 hands simultaneously against the dealer. The game starts when the player places a bet and chooses the Deal button. The dealer then gives two face-up cards to the player and draws another two for himself – in classic, Vegas-style blackjack, the dealer's second card is face-down. He is allowed to peek (without showing to the players) only if his first card is an Ace.
3

The Aim

The aim of the game is quite simple – to beat the dealer by having a hand that is as close to 21 as possible without busting. Cards from Two to Nine count as their face value, while cards from Tens to Kings count as 10. A hand of an Ace, which counts as 1 or 11, and a 10-value card is called blackjack, the strongest hand in the game, which pays 3:2. A regular win over the dealer pays 1:1. If the player's cards total more than 21, he or she busts and loses the round. If the dealer busts, the player wins, while if their hands are the same, it is a push and the player receives his bet back.
Blackjack Moves
Once players are dealt two cards at the beginning of each round, they need to decide what action to take next in order to beat the dealer. If their initial hand is blackjack, they automatically win. In all other instances, they are given several options – to take more cards, to end their turn, etc.
Hit
Stand
Double
Split
Take Insurance
Surrender
Dealer's Decisions
Blackjack Software
As blackjack remains the most popular casino game online, most leading developers of casino game software have released their own versions of this casino classic. In addition to the wide range of virtual games, some software providers also have different variations of live dealer blackjack. Below, you can see what the biggest names in this industry have to offer.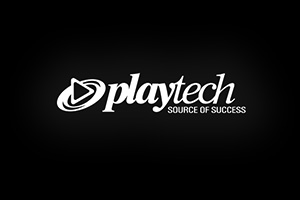 Playtech Blackjack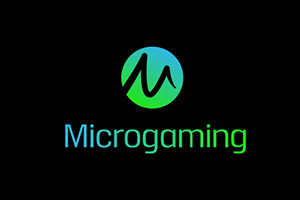 Microgaming Blackjack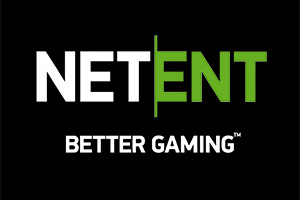 NetEnt Blackjack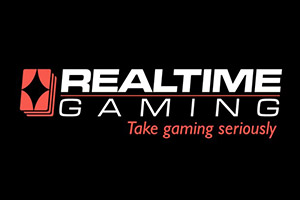 RTG Blackjack
Blackjack Variations
Over the years, multiple variations of blackjack have been created as nearly every casino and gambling establishment has tried to introduce some changes to the standard rules. Some of these variations have remained, while others have been further altered to either attract more players or increase the house edge. Today, there are more than a hundred different versions of online blackjack and new games are being released on a regular basis.
European Blackjack
Spanish 21
Atlantic City Blackjack
Blackjack Switch
Double Exposure
Perfect Pairs
Blackjack Strategies
Whether you play blackjack at a land-based casino or online, you should employ a certain strategy if you wish to increase your chances of winning. As blackjack is based on odds and mathematics, experts have developed a wide range of mathematically proven strategies for winning this game. Still, the only way to turn the odds in your favor and guarantee your success is to learn how to count cards – a complex practice for highly skilled individuals whose purpose is to calculate the probability of getting a good or bad card in the next deal.
Hi-Lo Count
10-Count System
KO Count
Uston SS Count
Shuffle Tracking System
Basic Strategy
FAQ
Is Online Blackjack Different from Games in Land-Based Casinos?
Online blackjack differs than the traditional game in land-based casinos but not in terms of rules or payouts but in terms of gameplay. For most players, the automated, virtual blackjack is much easier to master than if playing against an actual dealer in a casino. The online version of the game is also much more affordable as some games accept bets from $0.10 per round.
Is It Possible to Reduce the House Edge in Blackjack?
Yes, blackjack is a game with a very low house edge (less than 1%) but it is possible to reduce it even further by incorporating Basic Strategy. Players can also learn how to effectively eliminate the house edge but this requires combining Advanced Strategy and different card counting techniques.
Can I Play Online Blackjack for Free?
Yes, most online casinos offer demo versions of blackjack games that are practically identical to the real-money play. The only difference is that there is no actual risk when playing blackjack for fun – it is the best way to practice your Basic Strategy and even your card counting skills.