Baccarat is a simple card game that is played in casinos all around the world but is also available online as a virtual or live dealer game. It has a huge following due to its simple, yet diverse rules, in and house edge, which is extremely low compared to most casino games. Its popularity has exploded in Asia in the past few years and today, most of the gambling revenue in Macau casinos is believed to come from the baccarat tables.
Although the origin of baccarat is still a widely disputed topic among historians, many experts believe it started somewhere in Italy in the 15th century and was gradually popularized in France. In the 19th century, the game was mainly played by French aristocrats and until recently, it was available only at the high-roller tables. With the rise of the Internet and the development of web-based casinos, however, baccarat became much more affordable and accessible. Today, online players can enjoy different variations of instant-play and downloadable baccarat, as well as live dealer and mobile versions of the classic casino game.
The following guide aims at introducing new players to baccarat in a simple and straightforward way by explaining the basic rules of the game. It includes short descriptions of the table layout, the hands, and the types of bets in baccarat, as well as the different versions that can be found online or in land-based casinos. Of course, there are dedicated sections that focus on the simple mathematics behind the game and the best strategies to win. Last, but not least, players can find the major software providers of virtual, mobile and live dealer versions of baccarat.
Basic Rules of Baccarat
Baccarat is a card comparing game that usually uses 6 to 8 standard decks of cards (52 cards without the Jokers). Some versions, however, are played with only 3 decks of cards and different rules. The entire game revolves around the two main 3-card hands that are being dealt in each round of play ("coup") and players can bet on either one of them or on a tie. These are the "Player" and the "Banker" hands.
The winning hand is the one with the higher total value and gamblers can bet on the hand they believe will win. As you can see, the game is quite simple and easy to understand. There are several more things to consider, however.
Table Layout
Valuation of Hands
Rules of Play
Third Card Rules
Baccarat Bets and House Edge
Types of Bets and Payouts
Baccarat Odds and House Edge
As we have mentioned above, there are three possible outcomes from every coup in baccarat and gamblers can bet on any of them – either that the Player or the Banker will win or that the coup will be a tie. The sections on the table for the three betting options are clearly marked and sometimes, they display the payouts for these bets.
Player – 1:1
Banker – 1:1 with a 5% commission
Tie – 8:1
The payouts for the Player and the Banker bets are even but a 5% commission fee is charged on the winnings of the Banker bet. Some casinos would display the payout for a winning Tie bet as 9 for 1, which is equivalent to 8:1 – in both cases, baccarat players receive 8 times the bet plus their original bet. There are, however, casinos in the United Kingdom, for instance, which actually pay 9:1 for a winning Tie bet.
View more...
Popular Baccarat Variations
The game of baccarat has evolved over the years and several different variations have been developed. While nowadays, most casinos would offer Punto Banco, referring to it simply as baccarat, there are a handful of other variations that can also be found online or in brick-and-mortar casinos.
Chemin de Fer
Punto Banco
Baccarat Banque
European Baccarat
Mini Baccarat
Baccarat Strategy and Betting Systems
Bets to Place/Avoid
Basic Strategy
Betting Progressions
Card Counting
There are probably dozens of myths and misconceptions about baccarat and what to do to guarantee a profit. But there is no full-proof system or method that ensures winnings at all times. The best thing players can do is to remember which bets to place and which ones to avoid – they should always opt for the Banker and never put their chips on Tie. The reason is very simple and this is the house edge of these two bets – with a house edge of 1.06%, the Banker option is always the best even after the 5% commission on winnings.
View more...
Baccarat Money Management
1

Setting Up a Bankroll

The first step to good money management is setting up a gambling bankroll – any amount of money allocated exclusively to casino gambling. The specific amount, of course, is individual and can be $100 or $5,000. In addition, this bankroll could be daily, weekly, and even monthly gambling funds. The basic principle is that you should only gamble what you can afford to lose.
2

Limits for Losses and Winnings

Another great way for players to control their own daily spending is by setting up limits for the losses or winnings, or for both. Such limits are a great tool in determining how much gambling is too much. Less experienced gamblers may start by figuring out how much they are willing to lose every day – it should not be more than 20% or 30% of their entire bankroll. Winnings could be capped to 40% or 50% of the bankroll.
3

Things to Avoid

Baccarat comes with many pricey pitfalls so before starting to play this game for real money, punters should be aware of several things, the first one being to avoid the Tie bet. Negative progressive systems with a high-risk factor such as the Martingale should also be avoided as they may make players lose their entire bankroll within just a few coups. In addition, players should not make wagers larger than 3% of their bankroll so that their money can last longer.
Major Developers of Online Baccarat
Despite the development of impressive video slots with plenty of bonus features, 3D graphics, etc., table games such as blackjack and baccarat remain extremely popular among casual casino visitors and professional players. This is why the majority of companies that develop gaming software for web-based casinos try to create the best variations of online baccarat.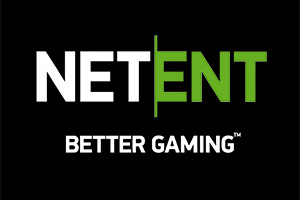 NetEnt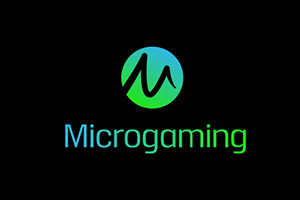 Microgaming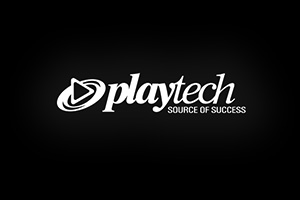 Playtech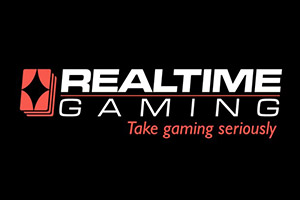 RealTime Gaming
FAQ
What Is the Best Paying Baccarat Variation?
The best variation of baccarat is the standard one, also known as Punto Banco. It has a very low house edge of around 1.01%. Mini Baccarat and other available versions of Punto Banco come with the same odds and house edge, which means they are equally good for the gamblers.
Is Baccarat Still Available for High-Rollers Only?
No, even though baccarat tables at Las Vegas or Macau casinos allow bets from $20 or even $25, there are usually low-stakes Mini Baccarat and even full-size tables, as well. Online games also feature lower limits and online players can enjoy a wide variety of baccarat versions for as little as $1.
Does Card Counting Work in Baccarat?
Yes, although it is not as effective as in blackjack. Still, an experienced card counter can greatly influence the outcome of the game. Players should be aware that card counting and edge sorting are not tolerated by casinos, so applying the proper strategy when playing baccarat may be a better way to ensure decent profits.