Unibet is among the most trusted names in the world of online gambling.
The brand boasts over 20 years of experience and a massive player community that comprises more than 10 million customers
. The company was established back in 1997 and is part of the well-known Kindred Group, a behemoth in the online gambling universe which also stands behind other brands like 32red and Stan James.
Over the past twenty years, Unibet has established a rock-solid reputation for itself and succeeds in preserving it thanks to its comprehensive range of high-quality gambling products. It spans a virtual casino with a great variety of games by top developers, a live dealer offering, a bingo platform, a sportsbook, and of course, a standalone poker platform.
Players interested in engaging in the popular game of skill from the comfort of their surroundings are provided with the option to install Unibet's poker client on their desktop computers or jump right into the action via their internet browsers.
Unibet's client offers an easy-to-navigate lobby, a full range of cash games and tournaments, and a variety of great features. Registered players can participate in Sit'n'Gos, Texas Hold'em and Pot-Limit Omaha games or join one the numerous multi-table tournaments and satellites that are held on a regular basis. The blinds and buy-ins' range is wide enough to fit into any player's bankroll, regardless of its size.
Playing poker on the go is also possible as Unibet offers dedicated apps for iOS and Android for a free download. Inexperienced players are given the chance to improve on their game by going through Unibet's quick guide for poker novices. Throw in a fantastic loyalty programme, generous promotional offers, secure payments, and excellent customer support into the mix, and you are guaranteed an online poker experience like no other.
Promotions and Bonus Terms
Opting in for bonuses is a great way to build up a bankroll in a risk-free manner, especially if you are relatively new to this game of skill. At Unibet, first-timers can get started with a generous Welcome Package consisting of a deposit-match bonus, free tournament tickets, and entries to freerolls.
Existing customers are part of a unique loyalty scheme which rewards them every time they pay rake or tournament fees. Freeroll tournaments take place on a daily basis but players can also complete different poker missions each month to bag a share of huge guaranteed prize pools. Continue reading to learn more about what you can expect from Unibet in terms of bonuses and promotions.
Welcome Package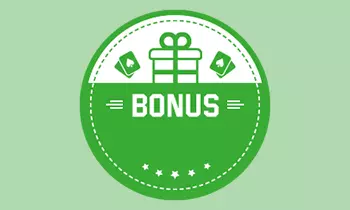 Register for instant play or via the poker client and make a deposit
Players receive a £500 playthrough bonus
Newcomers also get 4 freeroll tickets and £20 worth of tickets for the Unibet UK Tour qualifiers
The £500 is cleared when you contribute with rake and tournament fees
Newcomers at Unibet can get started with a massive Welcome Package which comprises a £500 playthrough bonus, free entries to 4 weekly welcome freerolls, 4 qualifier tickets to the Unibet UK Tour, and 1 €8 ticket for a NL4 cash game. It goes without saying this is a welcome offer you do not want to miss but if you wish to qualify, you need to meet the criteria for participation.
For starters, these bonuses are all activated upon registering and processing your first deposit. Your £500 (equal to €600) playthrough bonus is to be released in increments which are automatically credited to the real-money balance once you have contributed with the required amounts in rake or fees. The size of the cash-reward increments is as follows – €2 in rake for a €1 bonus, €10 in rake for a €4 bonus, €50 for €15, €150 for €40, €550 for €140, and finally, €1,638 for €400, totalling €600 in playthrough bonuses. All types of poker games contribute towards the release of the bonus.
In addition to the cash rewards, first-timers are entitled to four €500 tickets for the welcome freerolls. If you wish to receive these tickets, you must create your first identity via the Unibet poker client. These freerolls are held on a weekly basis and commence every Sunday. Make sure you use your tickets in time as they will expire 35 days after you have received them.
Apart from these two fantastic bonuses, players who opt in for the Welcome Package can earn £20 (or the €24 equivalent) worth of tickets for the Unibet UK Tour qualifier tournaments. Additionally, they get 1 ticket to the value of €8 which they can use for the qualifying cash game.
Customers outside the UK, who register and deposit for the first time, are entitled to a similar Welcome Package which consists of a €200 playthrough bonus, 4 weekly welcome freeroll tickets, and a €2 ticket for the Unibet Open qualifier. For the most part, the conditions coincide with those for the UK Welcome Package.
Monthly Poker Missions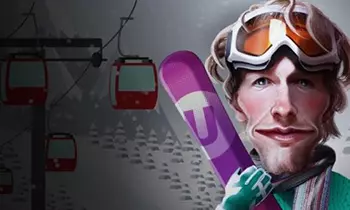 Join a Unibet poker mission at the beginning of each month
Complete the challenges in each of the mission's five steps
Collect various prizes such as free tickets and bonus loyalty points
The rewards do not end with Unibet's Welcome Package as customers can snag extra prizes by joining one of the special poker missions held each month. These monthly missions provide existing customers with the chance to earn free entries into exciting tournaments with massive guaranteed prize pools of €3,000.
The monthly missions normally consist of five steps, also called challenges. The successful completion of the challenges earns participants different prizes, depending on the level of difficulty. Step 1 requires you to play one multi-table tournament with a €1 buy-in, then finish in a paying position in a non-freeroll tourney, and finally, receive ten cards with a value of 10 or over in a cash game of NLHE Blackjack, which is an interesting combination of 21 and Texas Hold'em poker. The reward here is 50 loyalty points.
Step 2 of the monthly mission requires players to create new identities in the client, participate in a "bounty" tournament, and double their initial stacks in a game with the Banzai (fast-fold) option for the prize of a €1,000 Mission Special ticket. Then players proceed to step 3 where they must eliminate at least one opponent in a "bounty" tournament, reach the flop ten times in a cash game of Omaha and Texas Hold'em, and win five hands from the button position in a cash game of their choice. The successful completion of Step 3 can earn them tickets of value ranging from €5 to €2,000.
The difficulty level gradually increases as those who proceed successfully to Step 4 need to receive only hearts and diamonds 15 times in a row in a NLHE cash game, get dealt 20 ten-value cards in a game of Pot-Limit Omaha Blackjack, and partake in a Sit'n'Go tourney for three days in succession. The reward for Step 4 is a €10 ticket for a pot-limit game. During Step 5, where the prize is a €3,000 Mission Special ticket, you must change your identity in the poker client, engage in a "bounty" tournament, and double your stack in a cash game with the fast-fold feature.
The number of bonus points and the values of the tournament tickets you get may vary from one month to another but in the general run of things, the missions always include five steps and the challenges players must complete are for the most part the same.
General Bonus Terms
If you wish to avoid unpleasant surprises and issues when playing with your bonuses at Unibet Poker, you must acquaint yourself with the general promotional terms. Every offer has its own unique rules, but some of the conditions players must comply with coincide between bonuses.
Each registered customer is entitled to only one bonus of a given type and those who abuse this policy face different repercussions – their bonuses and the associated winnings will be forfeited, they will be banned from participating in future promotions, or in the most severe cases, will have their accounts at Unibet Poker terminated. To use an example, you can only sign up for one poker mission per calendar month. Even if you complete it prior to the month's end, you will not be allowed to register and go through the same monthly challenges again.
When you receive a poker bonus, you are instantly credited with its amount but the sum is released in increments of different sizes, depending on your tournament fee and rake contribution. In other words, you must play cash games and tourneys with your own money first before you can play with your bonus credits. The free tickets you are awarded cannot be redeemed in the form of cash or be exchanged for other tickets. In the same vein, bonus credits and tickets cannot be used in combination with cash to top up your account or buy your way into tournaments. Tickets must be used 7 days after receiving them or else they expire.
You have probably noticed there are discrepancies in the bonus amounts when expressed in Euros and Pounds. This is so because Unibet advertises the free tickets and the playthrough bonus in GBP while the poker client utilises the EUR currency. Because of this, Unibet converts the currency using fixed values which are not subjected to the standard fluctuations, associated with the exchange rates. Thus, £1 is equal to €1.1875. Respectively, your £500 playthrough bonus corresponds to €600 while the £20 tickets are equivalent to €23.75 but the sum is rounded up to the amount of €24 for simplicity's sake.
Banking
Unibet allows deposits and withdrawals, conducted with several of the most popular banking methods. These include debit and credit cards by Visa, Maestro, and MasterCard, bank transfers, e-wallets, and prepaid payment solutions.
The majority of these methods can be used for withdrawals, which require more time to complete because the financial team needs to assess each payment prior to sending the funds to players. The bottom line is, Unibet Poker customers can rely on efficient, safe, and fast transactions. The operator is widely recognised for its fairness where payouts are concerned. The sections below contain more extensive information on Unibet's most popular payment methods.
Credit and Debit Cards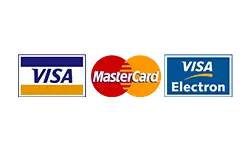 Players will be hard pressed to find an online poker platform that does not support payments via credits/debit cards as these easily rank as some of the most convenient methods to boost your account's balance with. Cards are also supported by Unibet, where players can conveniently deposit or withdraw via Visa, Visa Electron, Maestro, and MasterCard.
Card payments are allowed for most countries Unibet accepts registrations from and can be used in a variety of currencies, including GBP, USD, CAD, and EUR. High-rollers commonly prefer the method due to its high maximum limits on deposits – you can put as much as £10,000 (€13,000) into your account. Keep in mind the card you register at Unibet should be in your own name. You may be asked to provide colour copies of some documents to verify your identity and card. This way your card transactions will be processed swiftly and securely.
Neteller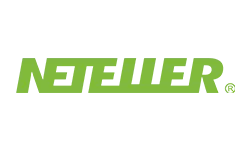 If anonymity and ease of use are among your priorities, we recommend you choose Neteller to fund your Unibet Poker account. This is one of the most widely used digital wallets, which enables poker players around the world to top up their accounts in a matter of seconds without having to share any sensitive information when doing so. Owning a card in your name is not a requirement, either.
The method is quite straightforward and easy to use but you need to sign up with a Neteller account for the purpose. After registering, you are provided with a Neteller ID and a security code you must enter when initiating a deposit to Unibet. As you are redirected to the Neteller log-in page, there is no need to input any financial or personal details of yours. The Neteller wallet can be topped up with credit/debit cards or via regular bank transfers and cheques.
PayPal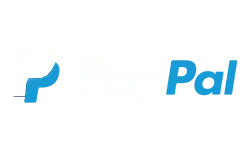 PayPal is yet another digital wallet that enables Unibet poker players to move funds quickly and efficiently to and from their accounts. It operates in a manner similar to that of Neteller and requires registration at PayPal's official website. There is the option to link the PayPal account to a card or top it up with a bank transfer. Linking the account to a card is recommended as this would enable you to cash out your winnings at ATMs associated with the bank that has issued your card. The method is used by millions of people the world over and allows for swift, safe, and private payments over the web.
Depositing with PayPal is a very simple task. The player selects it after registration from Unibet's cashier, inputs the desired amount, logs into the PayPal account, and confirm the financial transfer. The money will be instantly available into your Unibet Poker account so you can test your poker skills right away. Deposits via PayPal do not involve extra costs on behalf of Unibet and offer a high maximum limit of £10,000 (€10,000).
Entropay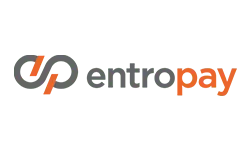 If you insist on using a card but are prejudiced against gambling online with a card in your name, Entropay is the method you should go for. This payment solution gives you the opportunity to create disposable virtual cards by Visa on the fly by completing a few simple steps. For starters, you must register at Entropay, with the option to choose from three different currencies – EUR, USD, and GBP. Afterwards, it only gets easier since the card creation itself will require less than a minute of your time. You can even create a card to use specifically for the purpose of online poker play.
A virtual card by Entropay resembles physical cards in that it also has a unique CVV number and an expiry date. When using it at Unibet, you provide the number and the expiry date, then you confirm the preferred deposit amount, and the payment goes through immediately. No fees are associated with the method, which renders it both cost-efficient and convenient to use.
Additional Payment Methods
In addition to the banking methods we have listed in previous sections, Unibet allows for payments via the e-wallet Skrill, the prepaid vouchers offered by Paysafecard, third-party payment processors, and regular bank transfers. Certain methods, like Sofort, can be used only locally by players from Germany. Depending on the method and the country you are based in, you might incur some transaction fees. An example would be depositing via a Paysafecard from Germany, in which case you will incur a fee equal to 3% of the transferred amount.
When you register, we recommend you take the necessary time to assess each method available in your jurisdiction in order to choose the most suitable payment option for you. Take into account the processing times and the transaction limits. These vary depending on the method in use but you can consult the table below for more succinct information on this. Players can open their Unibet accounts in any of the following currencies – BRL, BGN, CAD, CZK, DKK, EUR, HUF, NOK, PLN, GBP, SEK, CHF, USD, and HKR.
Banking Methods Options

| Banking Method | Minimum/Maximum Deposit | Minimum Withdrawal | Deposit Timeframes | Withdrawal Timeframes | Accepted Currencies | Supported Countries |
| --- | --- | --- | --- | --- | --- | --- |
| Visa | €10 – €13,000 | € 15 | Instant | 3 to 5 business days | BRL, BGN, CAD, CZK, DKK, EUR, HUF, NOK, PLN, GBP, SEK, CHF, USD, HKR, AUD | Most Accepted |
| Visa Electron | €10 – €13,000 | € 15 | Instant | 3 to 5 business days | BRL, BGN, CAD, CZK, DKK, EUR, HUF, NOK, PLN, GBP, SEK, CHF, USD, HKR, AUD | Most Accepted |
| MasterCard | €10 – €13,000 | € 15 | Instant | 3 to 5 business days | BRL, BGN, CAD, CZK, DKK, EUR, HUF, NOK, PLN, GBP, SEK, CHF, USD, HKR, AUD | Most Accepted |
| Maestro | €10 – €13,000 | € 15 | Instant | 3 to 5 business days | BRL, BGN, CAD, CZK, DKK, EUR, HUF, NOK, PLN, GBP, SEK, CHF, USD, HKR, AUD | Most Accepted |
| Entropay | €10 – €13,000 | € 15 | Instant | 3 to 5 business days | BRL, BGN, CAD, CZK, DKK, EUR, HUF, NOK, PLN, GBP, SEK, CHF, USD, HKR, AUD | Most Accepted |
| Neteller | €10 – €13,000 | € 15 | Instant | Up to 12 hours | CAD, DKK, EUR, NOK, GBP, SEK, CHF, USD, AUD | Most Accepted |
| Skrill | €15 – €13,000 | € 15 | Instant | Up to 12 hours | CAD, DKK, EUR, NOK, GBP, SEK, CHF, USD, | Most Accepted |
| PayPal | €10 – €10,000 | € 15 | Instant | Up to 12 hours | CAD, CZK, DKK, EUR, HUF, GBP, SEK, USD, AUD | Most Accepted |
| Paysafecard | €10 – €1,000 | N/A | Instant | N/A | CAD, CZK, DKK, EUR, NOK, GBP, SEK, CHF, USD, AUD | Most Accepted |
| Sofort | €5 – €750 | N/A | Instant | N/A | EUR | Germany |
| Bank Transfers | No limits on deposits | € 15 | 1 to 3 business days | 5 to 7 business days | BRL, BGN, CAD, CZK, DKK, EUR, HUF, NOK, PLN, GBP, SEK, CHF, USD, HKR, AUD | Most Accepted |
Loyalty and VIP Programme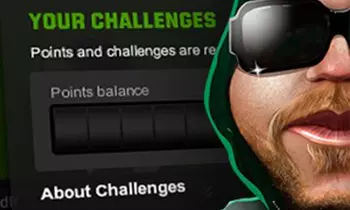 At Unibet, they apparently believe each customer is of great value since all registered players are enrolled in the Unibet Poker Club, a scheme which aims at rewarding them for their loyalty. The loyalty scheme consists of four tiers which in ascending order are as follows – Bronze, Silver, Gold, and Platinum. The higher you advance through the levels, the more the benefits and rewards will increase. In order to progress from one tier to the next, players are expected to pay rake or tournament fees by using their personal funds.
The rewards normally come in the form of different rakeback percentages but you can use your points to buy your way into selected tournaments as well as to purchase different pieces of merchandise in Unibet's Poker Shop. Depending on their level, players can also exchange their points for actual cash, with 33 points being equal to €1 or the equivalent in their currency. To provide you with an example of what to expect, Gold-tier members are entitled to a 17% rakeback while those on the Platinum tier receive 30% in rakeback. Gold and Platinum-tier customers are automatically paid their rakeback on Mondays.
Players who succeed in raking a minimum of €500 in one month are eligible for participation in the UPlus Tournaments. Those who generate as much as €5,000 in rake are enrolled in Unibet Plus X and receive an exclusive invitation to some of the biggest UPlus tourneys, where every €10 they pay in fees earn them €2. Make sure you put your points to good use as they will not be at your disposal forever. They expire 180 days after you have earned your last loyalty point.
In addition to the standard loyalty programme, Unibet has also designed a Fast Poker Loyalty scheme where players get to accumulate points at a swifter pace. It consists of five tiers and can earn you up to 29% in rakeback. Those who advance to the last tier (or "gear" as Unibet refers to it) are eligible to receive €300 for every 10,000 points they have earned.
Poker Software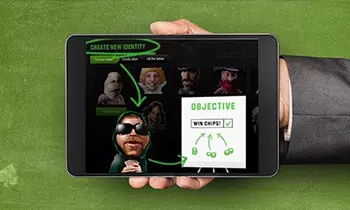 In stark contrast to some other gambling operators who utilise third-party developers' software shared between a number of gambling websites, Unibet provides its customers with the opportunity to play at its standalone platform. What this means is, you will be facing only opponents that hold accounts with Unibet Poker. There is the option to join the action in instant play or download and install the Unibet poker client on your desktop computer.
Downloading the client is recommended since the software was upgraded back in November 2016 and the new version is built predominantly on HTML5 , which helps reduce the risk of experiencing crashes and glitches. Very important, especially when one prefers to engage in tournaments. The downloadable client is compatible with desktop computers running on Windows and Mac but does not work on Linux-based devices. The client is only 36 MB in size and the installation will not take much of your time. You are unlikely to struggle with any issues with the client as the latter is widely recognised for its reliability, simplicity, and ease of use.
One of the greatest advantages of playing at Unibet stems from the fact its software is geared towards the needs of recreational players who take a seat at the tables mostly to have fun and enjoy themselves. What this means is you will not face that much of a competition and will benefit from a softer tourney field.
This is precisely the reason why heads-up play is prohibited at Unibet Poker. In that vein, you can rest assured your opponents are incapable of gaining advantage over you by employing specialised add-ons. It is impossible to use third-party software at Unibet which prevents unscrupulous players from helping themselves with programmes that analyse your play and your previous decisions.
One of the coolest features Unibet Poker can offer is undoubtedly the option to change your "identity" up to three times per day. There are over 100 different pre-set avatars for you to choose from. This renders it impossible for your opponents to track your play and gain profound knowledge of your tactics and style of play. Customers will also benefit from a range of useful features, like in-game statistics. This functionality displays how often a given player waits to see the flop and what their win percentage is. There is the also the option to make use of the re-play feature to see again hands that have been previously played.
The revamped poker software is guaranteed to impress you with the crispness of the games' graphics – everything is extremely realistic and well animated. Additionally, the promotions, the loyalty programme, the customer support facility, and the cashier menu are all integrated within the poker client, allowing players to jump right into the action, receive bonuses, collect points, process payments, and manage their accounts seamlessly.
In terms of content, the majority of the games are in the Texas Hold'em and Omaha formats. Where cash games are concerned, the blinds normally start as low as €0.02/€0.04 so that everyone can afford to take a seat. Tournaments, Sit'n'Gos, freerolls, and satellites take place on a regular basis. The software boasts an impressive amount of traffic – you can rest assured there will always be opponents for you to face. Multi-tabling is also possible since the tables can be easily resized on your screen. The buy-ins for the tournaments normally range anywhere between €1 and €100.
If you are unwilling to install the software, you can always go for instant play. Playing your favourite game of skill while on the move is an option since Unibet is compatible with portable devices and offers dedicated apps for iOS and Android for a free download. Last but not least, the poker tournaments at Unibet are often streamed live on Twitch so you can watch others play and learn from them.
Licensing Information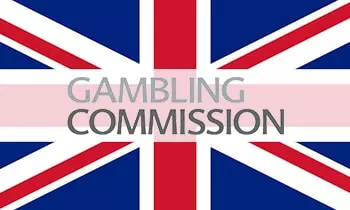 As was explained in brief, Unibet is considered one of the most trusted names in the industry, one that boasts a long history marked by integrity, professionalism, and fairness. This is anything but surprising considering the operator has over twenty years of experience in providing high-quality online gambling as part of the respected Kindred Group. The latter has its headquarters based in Malta, which is one of the reasons why Unibet is regulated and licensed by the local gambling authority, the Malta Gaming Association or MGA.
The MGA is commonly regarded as one of the most rigid regulatory bodies in the world and has issued licenses to many reputable operators over the years. Its license not only allows Unibet to accept international customers at its website but also ensures the operator sticks to the principles of responsible, secure, and fair gambling. For instance, players can stay in control over their gambling activities and reduce the risks of spending more than they can afford by setting deposit limited they are comfortable with.
Since Unibet welcomes poker mavens from the United Kingdom, the local UK Gambling Commission (UKGC) has also issued a license for the operator and oversees its practices and treatment of UK players. If you join Unibet's poker community, you can rest assured you are gambling in a trusted and safe environment. Because of some legal restrictions, players from some jurisdictions are unable to register poker accounts at Unibet. The restricted countries include Libya, Sudan, Macao, South Korea, Cuba, Burma, and the United States. Unibet is available in several languages other than English – Spanish, French, German, Russian, and Portuguese.
Customer Support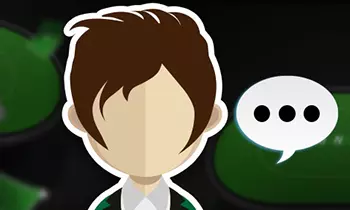 Unibet can be used as an example of a trusted online gambling operator, one that treats its registered customers with utmost respect and courtesy. The brand recognises customer satisfaction is the foundation of any gambling operator's success, which is why it is committed to ensuring poker players are provided with comprehensive, professional, and above all, swift support whenever they need assistance or additional information.
Issues rarely occur with Unibet, especially after the 2016 upgrade of its poker software. Despite that, it might happen so that you need extra information on how to opt in for a bonus or how to process a withdrawal. If so, you have nothing to worry about – the Unibet support agents are always ready to extend a helping hand to customers.
The team members are on stand-by at all times via the live chat facility (the latter is also built into the poker client). They would answer your questions in a professional, comprehensive, and understandable manner to help you resolve your issues swiftly and without hassles. The average response time of the agents is around 2 minutes, but that is only if you have to wait in queue. Some countries like Norway, Belgium, the UK, Romania, and Sweden even have a dedicated, local support service.
If you feel like your issue is not pressing enough for you to contact support via the chat, you can always send an email or call on the telephone. Remember Unibet has a very exhaustive Help Centre – you can check for the information you need there before you proceed to get in touch with the support team.