Intertops is known as one of the oldest online gambling operators in the world, which accepted its first online sports bet back in the days of the dial-up connections.
The acclaimed gaming provider launched its online sportsbook at the start of 1996 and went on to become one of the most respected gambling brands in the industry
.
The brand may have started as a virtual sportsbook but over the years following its website's launch, it added more products to its portfolio, including an online casino with games by IGT, RealTime Gaming, and WGS Technologies. Intertops also offers a live-dealer section with table games streamed in real time as well as a user-friendly poker platform that runs on the Horizon Poker Network.
The dedicated poker client is home to a wide range of cash games, the majority of which utilise the Texas Hold'em and the Omaha formats. Tournaments are held on a regular basis, allowing players to scoop a share of huge guaranteed prize pools. At Intertops Poker, you can join various daily freerolls, Sit'n'Go events, or satellites. The traffic may not be as high as that of other established brands but still tourneys take place regularly enough for you to hop into the action anytime you want.
The range of the buy-ins and the blinds is comprehensive enough to suit poker fans of any budget. There are options for customers of all persuasions, regardless of whether they prefer to engage in six-handed and nine-handed play or face their opponent heads-up.
Intertops may have been around for more than two decades but it succeeded in preserving its rock-solid reputation thanks to its timely payouts, lucrative promotional offers, vast range of premier games, and professional customer service. The fact the brands accepts players from the United States further adds to its popularity among poker fans. Intertops is a legitimate gambling provider and as such, is licensed to operate legally by the authorities of Curacao – one of the first jurisdictions in the world to issue online gambling licenses.
Promotions and Bonus Terms
Intertops Poker attracts players with a generous Welcome Bonus of up to $1,000 in free play plus free lines on the available casino games. Customers who already hold accounts with the operator can benefit from reload bonuses or participate in the rakeback deals. When paying rake for the cash games or fees for the tournaments, players collect what are known as Gold Chips, which they can redeem into No-Deposit Bonuses of their own choice. Read our overviews of the bonuses Intertops currently offers for more detailed information on the conditions you need to meet.
200% Welcome Bonus of Up to $1,000 Plus 100 Free Spins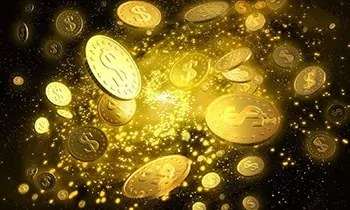 Register an account via the poker client
Deposit $25 or more into your account
Enter the valid promo code and redeem up to $1,000 in bonus money
Claim 100 free lines on the available casino games
If you are a first-timer at Intertops Poker, claiming the massive Welcome Bonus is the best way to boost your bankroll. Intertops rewards all newcomers with a huge 200% First-Deposit Bonus of up to $1,000. Claiming the bonus could not be easier since new players only need to register with real-money accounts via the poker client and put a minimum of $25 into their balance.
The free monies will be yours after you complete four easy steps. First, you need to open the poker client on your computer, sign into your new account, and open the cashier menu. The second step requires you to select your preferred deposit method.
Then you transfer a deposit into your balance by following the directions in the cashier and filling in the required information. After your deposit has been transferred to your new account, you need to enter the valid bonus code (1000ITP), and redeem the bonus. You will be instantly credited with the bonus monies and can see them in your account under the Bonus Details section. It is possible to obtain the bonus by registering an instant-play account as well.
The funds will be initially listed in the section that reads "Pending Bonus". In order to release the free credits from there, you need to fulfil what are known as "Frequent Player Points" requirements. What this means is players are expected to contribute with their own money by paying rake or tournament fees and collecting points in the process. The bonus is released into their accounts in batches worth $5 each. To receive the first $5 batch, they need to collect a minimum of 83.335 Frequent Player Points. Partaking in tourneys will help you earn points at a faster pace since you are granted 7 points for every $1 you pay in fees.
Rakeback Bonus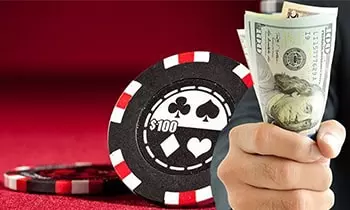 Each player is entitled to a 36% Rakeback Bonus
The offer is available on a daily basis
The rakeback is credited in segments of $10
Both cash games and tournament play qualify for rakeback
In addition to the nice welcome offer, those who sign up with accounts at Intertops Poker will be able to receive up to 36% of their rakes back. This offer is available every day of the week, allowing players to get rakeback in segments of $10, credited directly into their Intertops Poker accounts.
For instance, if your rakeback for the day amounts to $34, you will be awarded three payouts of $10 each while the remaining sum of $4 will stay into your account and roll over until you qualify for another $10 rakeback on any given day. Customers can qualify for this promotional incentive by partaking in both cash games (at Intertops, these are called "ring" games) and tournaments.
Note that you must contact the support team at Intertops and send them a rakeback request if you wish to become eligible for this promotion. There is only one disadvantage of opting in and it results from the reduced speed of earning Frequent Player Points. Those who opt in for rakeback will earn their points twice as slowly as non-rakeback members of Intertops Poker.
Additional Bonus Terms
As usual, when participating in promotional offers, players at Intertops Poker need to comply with their terms and conditions if they wish to benefit optimally from the bonuses. While the bonus credits are added instantly to the accounts of new players, they remain "pending" in the bonus balance. To release them in segments of $5 and play with them, the customers need to collect points from rake and tournament fees.
In the general run of things, the bonus credits cannot be redeemed as cash and are to be used only for the purposes of playing at the website. Once you collect the sufficient number of points, you will receive the bonus amount corresponding to them.
Another thing to remember is that each bonus needs to be redeemed and used within the designated promotional period. Otherwise, it expires and you may not be able to qualify for another bonus of the same type. In the case of the 200% Welcome Bonus, players need to input the valid promo code within 24 hours after transferring funds into their new accounts for the first time. Once the code is entered, they have 90 days to clear their full bonus or else the free credits will be automatically cleared from the bonus balance.
Another important aspect of the Intertops promotional offers has to do with using one bonus in conjunction with another. Unlike many other gambling operators, Intertops allows its poker players to redeem more than one bonus at the same time. Those who are eligible to take part in more than one offer (for example the welcome offer and a reload bonus), will have their subsequent bonuses pending. Once they clear the bonus they have received first, they will be awarded the other bonuses in the order in which they have claimed them.
The player must enter a valid code for the bonuses. If it is impossible to input or redeem one such code, then most likely you are not eligible for participation in the promotional offer.
On that note, it is worth specifying that poker players residing in certain jurisdictions are exempt from partaking in the promotions at Intertops Poker. They are still able to register real-money accounts at the website but are not offered bonuses due to legal and regulatory restrictions. The countries excluded from the promotional incentives include Bulgaria, Belarus, Greece, Hungary, the Czech Republic, Ukraine, Lithuania, Poland, Mauritius, Romania, Slovenia, Moldova, Portugal, Serbia, and Russia.
Banking
There are numerous deposit and withdrawal options at Intertops as the operator's aim is to make sure each registered customer can find the banking alternative that best works for them. Some of the methods are recommended for players from the United States, while others are specific to some countries only and may be unavailable where you reside.
However, many of the banking options can be used worldwide by players from all countries, accepted by Intertops Poker. Customers from the States can use American Express cards or Money Global. Residents of other countries have a choice between different digital wallets, cards, prepaid banking solutions, bank wire transfers, and third-party payment processors. You can read more about the four most popular payment methods at Intertops below.
Credit and Debit Cards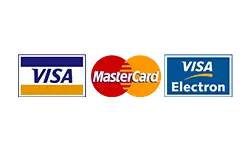 Intertops accepts debit and credit cards by all widespread brands like Visa, American Express, and MasterCard. Cards offer a very high level of security as all transactions players initiate are conducted in accordance with the same safety standards as those banking institutions worldwide adhere to. The method offers an unprecedented degree of convenience as players only need to complete the card payment form and verify their cards to top up their accounts.
Card deposits are carried out immediately and at no cost for the customer. High rollers should feel free to use their cards to initiate deposits at Intertops since the limits per transaction are quite high at $1,000 or the equivalent in other supported currencies. Before you send out a request for your first withdrawal, you are expected to fill in the card authorisation form you can find at Intertops' website. Another condition is to send colour copies of your documents for identification, along with the filled-in form. This procedure is necessary for every debit or credit card you register at Intertops.
Skrill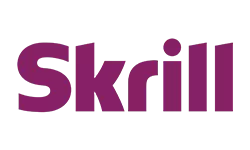 Customers who insist on privacy and anonymity when playing poker at Intertops can pick Skrill as their preferred payment method. This is a convenient digital wallet that was formerly known under the name Moneybookers. It provides poker players with the option to make borderless transactions to and from their Intertops accounts safely and quickly without having to share banking or personal information in the process.
One is not even expected to be a credit card holder to use Skrill. Those interested should head to the wallet's website where they must open Skrill accounts and fund their digital wallets. All you need is a valid email address, which you use to log into your new Skrill account. There are plenty of funding options you can choose from, starting with cards by Visa, MasterCard and American Express. If you do not own a card, you can use regular bank transfers or cheques. Another perk Skrill can offer is that it supports a huge range of currencies and can be used worldwide, the only exceptions being the United States and Canada.
Paysafecard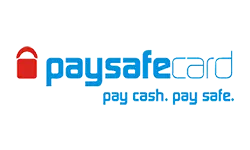 If overspending is a major concern of yours, you can still register at Intertops Poker and fund your account with a prepaid voucher, like the ones provided by Paysafecard. These can be bought online or in one of the many landbased sales outlets that offer them. You can even buy a voucher at a gas station or a newspaper kiosk.
There are vouchers of different values that range from $10 to $100, with the option to combine up to ten of them for one payment. Once you use up the entire amount of the Paysafecard voucher, you can dispose of it. The maximum deposit limits for this prepaid solution are rather low at €100, which renders it a great option for casual poker players who prefer lower-stake tables and tournaments. Paysafecard is also a good alternative for those who find it difficult to keep their gambling expenditures in check – they can spend only the amount loaded into their vouchers.
At Intertops, transactions via Paysafecard are processed only in the EUR currency. The method is unavailable for residents of the United States and Germany.
Bitcoin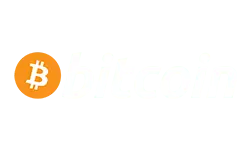 Cryptocurrencies are growing in popularity among poker players, which is why Intertops has added Bitcoin to its list of payment options. This is a form of decentralised virtual currency and its greatest strength lies in the fact it is not associated with a specific government. It can be used by anyone who can afford to obtain some Bitcoins.
Once you register at Bitcoin's official website and buy some of these virtual coins, they are transferred to your Bitcoin wallet. Deposits with Bitcoin are processed within 10 minutes after the player has confirmed the transfer, during which time one is not supposed to close the Intertops cashier window. No extra charges are involved. The minimum and maximum deposit limits per transfer stand at $10 and $1,000, respectively.
Additional Banking Methods
Do not fret if none of the above-listed methods appeals to you. Intertops offers many more you can pick from but some of them are available only within specific territories. This is the case with the third-party payment service Sofort which can be used exclusively by players from Germany and Austria.
Customers who hold accounts at European banks can use CashDirect to put funds into their Intertops balance. Many of the other banking options can be used internationally, including ecoPayz, Neteller, and the standard bank wire transfers. For the most part, Intertops processes players' payments at no charge, with the exception of MoneyGlobal. The deposit/withdrawal timeframes and limits also differ between methods. Go through the table we have appended below for more exhaustive information on this. Payments are supported in any of the following currencies – AUD, CAD, DKK, EUR, GBP, HKD, NOK, CHF, USD, SEK, CNY, and ZAR.
Banking Methods Options

| Banking Method | Minimum/Maximum Deposit | Minimum/Maximum Withdrawal | Deposit Timeframes | Withdrawal Timeframes | Supported Currencies | Supported Countries |
| --- | --- | --- | --- | --- | --- | --- |
| Visa | Minimum not listed – $1,000 maximum | N/A | Instant | N/A | AUD, CAD, DKK, EUR, GBP, HKD, NOK, CHF, USD, SEK, CNY, ZAR | Most accepted |
| MasterCard | Minimum not listed – $1,000 maximum | N/A | Instant | N/A | AUD, CAD, DKK, EUR, GBP, HKD, NOK, CHF, USD, SEK, CNY, ZAR | Most accepted |
| American Express | Minimum not listed – $1,000 maximum | N/A | Instant | N/A | AUD, CAD, DKK, EUR, GBP, HKD, NOK, CHF, USD, SEK, CNY, ZAR | Most accepted |
| Neteller | Minimum not listed – $5,000 maximum | Minimum not listed – $2,500 maximum | Instant | Within 48 hours | AUD, CAD, DKK, EUR, GBP,, NOK, CHF, USD, SEK, ZAR | Most accepted with the exception of the USA, Spain, France and Canada |
| Skrill | $20 – $5,000 | No limits | Instant | Within 48 hours | AUD, CAD, DKK, EUR, GBP, NOK, CHF, USD, SEK | Most accepted with the exception of the USA and Canada |
| ecoPayz | $10 – $5,000 | Minimum not listed – $2,500 maximum | Instant | Within 48 hours | GBP, USD, CAD, EUR | Most accepted with the exception of the USA |
| Sofort | €5 – €5,000 | N/A | Instant | N/A | EUR | Germany, Austria, the Netherlands, Belgium, Switzerland, Poland, the UK |
| Paysafecard | €5 – €100 | N/A | Instant | N/A | EUR | Most accepted with the exception of the USA and Germany |
| CashDirect | €5 – €100 | N/A | Instant | N/A | EUR | Most European countries accepted |
| Money Global | $100 – $490 each 5 days | N/A | Within 24 hours | N/A | EUR, USD, GBP | Most accepted with the exception of the USA |
| Bitcoin | $10 – $1,000 | N/A | Within 10 minutes | N/A | All supported | All accepted |
| Bank Wire Transfers | No deposit limit | $150 – $2,500 per week | 2 to 3 business days | 10 to 15 business days | AUD, CAD, DKK, EUR, GBP, HKD, NOK, CHF, USD, SEK, CNY, ZAR | Most accepted with the exception of the USA |
| Cheque | N/A | $150 – $3,000 per week | N/A | Up to 5 business days | USD | The USA only |
Loyalty and VIP Programme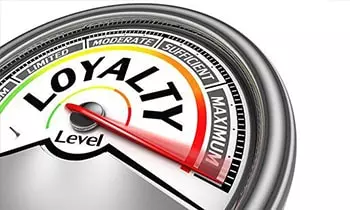 Intertops Poker has created a loyalty programme like no other to reward its customers for registering and playing their favourite game of skill for real money. As was mentioned in brief in the bonus section, those who contribute with rake or tourney fees are awarded Frequent Player Points. These are a measure of customers' play and not only help them clear their bonuses but also enable them to advance through the levels of the loyalty programme.
The loyalty scheme is unique in that it consists of fifty levels, each one comprising multiple tiers. Players collect points to advance from one tier to another, with each tier requiring a designated number of points.
The lower loyalty levels start with one tier but the number gradually increases as players progress through the programme. To advance to any given level, you are expected to have completed all tiers the preceding level consists of. The rewards you are entitled to are also level-based, so the higher your level, the more your loyalty earns you.
The time it takes you to complete a given level is also of importance. Players who advance to a higher level faster are treated to various Turbo and Super Turbo Bonuses. You will advance at a faster pace if you play tournaments since every $1 you spend on fees corresponds to 7 points whereas the same amount paid in rake earns you only 1 point. Thus, if your table is raked $3.45, you and your fellow players will be awarded 3.45 points each. But if you register for a tourney where the buy-in is $15 + $1.50, the $1.50 is the fee and therefore you and each one of your rivals will collect 10.5 points.
The points can be exchanged for instant rewards in the form of bonus cash or Gold Chips. The latter can be used as a means of entry into exclusive tournaments but they can also qualify you for various promotions including no-deposit bonuses. For the purpose of receiving one such bonus, you need to contact customer support by email and specify the bonus amount you want added to your balance.
There are three different bonus amounts players can claim – $5 for 20 chips, $25 for 100 chips, and $100 in exchange for 400 chips. One Golden Chip is automatically awarded to players who have earned a minimum of 100 points. Remember you should be persistent with your play because if you fail to accumulate enough points over a period of two months, you may drop back to a lower level.
Poker Software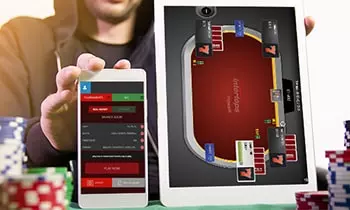 The Intertops poker offering is available via a downloadable client which operates on the Horizon Poker Network, formerly known as the Revolution Gaming Network. One way to describe the poker client would be to say it is effective, albeit very simplistic. When compared to the platforms of some other developers, the Horizon Poker Network indeed looks a bit retro but whether or not this should be deemed a disadvantage is all a matter of personal preferences.
On the positive side of things, this simplicity works to the advantage of the players since everything loads incredibly fast. The games run smoothly and you are unlikely to struggle with any glitches. While hardly awe-inspiring, the graphics are crisp and clean enough to ensure a quality poker session. Players can tailor their experience according to their individual preferences as the software allows for customisation, with a broad range of themes and avatars to pick from. One of the handiest features is the so-called "quick seat" which enables you to swiftly join another table with the same game format and stakes as the one you are currently playing.
The software client is compatible with desktop computers that run on Windows Vista or above and requires 90 MB of disk space. Mac and Linux users are given the opportunity to jump into the action via their browsers since instant play is also supported.
While Intertops is not the busiest poker room on the web, it still generates a sufficient amount of traffic to ensure tournaments and cash games (known as "ring games" here) are always on offer. There are plenty of cash games that utilise the Texas Hold'em, Omaha, and Omaha Hi/Lo rules. These are available in all three popular formats – no limit, pot limit, and fixed limit.
Many of the cash games can be played heads up since the tables support only two players at a time. Those looking for more action and excitement are recommended to join one of the tables supporting nine-handed, eight-handed or six-handed play. The blinds' range is wide enough to accommodate poker mavens from all walks of life. Micro-stakes players can take a seat at one of the $0.02/$0.04 tables but there are games where the blinds start at $50/$100.
Tournaments, freerolls, Sit'n'Gos, and satellites are held on a regular basis at Intertops. Late registration and re-entries are allowed in many of the events. There are tourneys for all levels of skill and know-how. The majority of the tournaments also utilise the No-Limit Hold'em format. The size of your bankroll is practically irrelevant as the tourney buy-ins usually range from $0.25 + $0.03 to $50 + $0.50. Some of the events offer thousands in guaranteed prizes which makes them one of the main attractions at Intertops.
Intertops may be one of the oldest online gambling operators to ever exist but it succeeds in keeping up with all the trends in the industry. The instant-play poker platform has also been optimised to run on hand-held devices and can be loaded directly into the browser of your tablet or smartphone as long as it operates on Android, iOS or Windows OS.
Licensing Information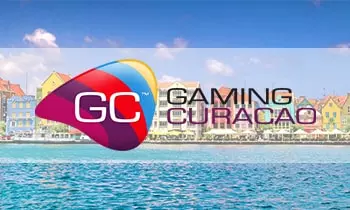 Intertops is recognised as one of the oldest online gambling brands in the industry and boasts an immaculate reputation it managed to build as well as to preserve since its website was launched in 1996. The gambling provider is owned and operated by a company called Thinkquick Limited and holds a license, granted by the authorities of Curacao, a small Caribbean island that is part of the Netherlands Antilles. Curacao is considered the first jurisdiction in the world to start issuing licenses to online gambling operators.
What this means is customers who register at Intertops Poker can expect honest treatment, fair and timely payouts, and a risk-free environment they can play their favourite game of skill in. In the interest of fair gambling, the betting operator has adopted a special software for collusion detection which analyses every hand dealt in real time and watches for suspicious play. The seasoned staff at Intertops would examine the hand histories of all customers suspected of collusion.
There is no reason to suspect foul play on behalf of Intertops as the latter utilises certified Random Number Generators to make sure the cards for each hand are dealt haphazardly and the outcomes are unbiased. All electronic transactions to and from the website are 100% protected thanks to the 128-bit encryptions in use. The same technology is used by all major financial institutions in the world.
Intertops stopped accepting players from the States after the introduction of a piece of legislation that prohibited online gambling in the country back in 2006. However, the operator changed its decision in 2015 and today allows US customers to play poker via its platform. In fact, players from most jurisdictions are allowed to open accounts at Intertops Poker, with very few exceptions only. The website is available in two languages – English and German.
Customer Support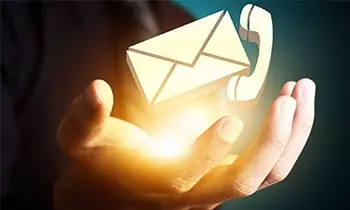 Intertops values its customers and demonstrates its appreciation by providing them with laudable customer support 24 hours a day, seven days a week, including on bank holidays. If you want your issues to be resolved as fast as possible, the wisest thing to do would be to use the live chat functionality. You can find it at Intertops' website or in the downloadable poker client. You can rely on very short response times as the support staff normally replies a few seconds after you have typed in your query.
Moreover, the support representatives are very polite and always happy to reply to players' questions, no matter what they have to do with – payments, bonuses, loyalty points, or account management. Their goal is to ensure everyone enjoys the best possible experience when playing poker at Intertops.
Provided that the problem is not urgent enough, players can email their enquiries and the response will reach them after several hours or a day. There are two separate email addresses listed on the website – the first one is for general poker queries while the other is reserved for payments only. Make sure you send your email to the proper address. Otherwise, it will be transferred between departments which would further slow down the response. There are several phone lines you can use and the ones for the US, Germany, Switzerland, and Austria are toll-free. Regardless of the method used, customer support will handle your issue with utmost care and professionalism.