Established in 2001 in Sweden, Betsson is considered one of the most prominent gambling operators on the Old Continent. It is owned and managed by the Swedish Betsson AB Group, a company with rich experience in the gambling industry, which moved its headquarters to the island of Malta back in 2006.
The years following Betsson's establishment were marked by rapid growth as the brand greatly expanded its portfolio of products. Today, Betsson's gaming portal comprises a range of world-class offerings, including premium casino games, a sportsbook, a bingo room, and a robust poker platform which operates as part of the Microgaming Poker Network or MPN.
In fact, the poker platform is at the core of Betsson's business and is considered one of Europe's largest virtual poker rooms. Consequently, players who register at Betsson Poker can expect a very high traffic at all times as well as numerous varieties of their favourite game of skill. The sheer size of the poker network guarantees registered members will always find opponents to compete with across the virtual felt.
There are plenty of cash games in the Texas Hold'em and Omaha formats to choose from but players can also join a number of lucrative tournaments, freerolls, Sit'n'Gos, and satellites where contestants can win tickets for live poker events held in various cities across the world. Customers can choose from instant play or the robust poker software, available for a free download on Betsson's website. Betsson also runs a multi-device poker offering, allowing players to carry their favourite game with them wherever they go. Free dedicated applications for iOS and Android are also available.
Betsson has always kept its customers close at heart. Those who become part of the operator's international poker community can rely on lots of generous promotions, fast payments, a variety of easy-to-use banking methods, and expert customer service at all times.
Promotions and Bonus Terms
Betsson is widely recognised for its generosity to new and existing customers as they can participate in a variety of great incentives which aim at helping them build up or increase their poker stack. First-timers are given a good head-start with a huge First Deposit Bonus of up to €2,000. There is also the option to join one of the freerolls reserved exclusively for newcomers or complete different poker challenges to collect extra prizes.
Existing customers can take part in a range of ongoing satellites where they can win tickets for prestigious live events or partake in leaderboards to earn loyalty points for multipliers and free tournament entries. Continue reading to find out what bonuses await you if you decide to join Betsson Poker.
First Deposit Bonus of Up to €2,000
€100 First Deposit Bonus with total rake of €500
€300 First Deposit Bonus with total rake of €1,500
€1,000 First Deposit Bonus with total rake of €5,000
€2,000 First Deposit Bonus with total rake of €10,000
Bonus credits are released in increments after covering their corresponding rake
Betsson welcomes new players in style and gets them started with a nice First Deposit offer where they get to choose from four different bonus amounts. New customers are given the opportunity to select the offer that best fits their needs, with the option to choose from bonuses amounting to €100, €300, €1,000 or €2,000.
There are several conditions new members of Betsson Poker need to cover to qualify. You start off by signing up with an account, either in instant play or via Betsson's poker software. Then, you register your poker alias, process your first payment, and opt in for your preferred bonus amount by entering its corresponding promo code. Use capital letters when typing in the code, as shown on the website.
The free credits are immediately added to your bonus balance but will remain pending. You need to pay specific amounts in rake to release the bonus amount, which is paid in increments. The number of increments and the total rake needed for their activation are based on which bonus you have claimed. In the general run of things, every €5 you pay in rake releases €1 in bonus credits into your account. You can track your progress in the "My Bonus" section in the poker client.
The €100 bonus is released in four increments of €25 each and requires you to pay a total of €500 in rake. The €300 reward is granted in three batches of €100 each and is released in its entirety after players pay €1,500 in rake. Your third option is to claim the €1,000 deposit bonus where you receive your free credits in two batches of €500 each and need to contribute with €5,000 in rake. Finally, we have the €2,000 bonus that is released in four increments of €500 each and requires €10,000 in total rake.
New Player Challenges with Extra Prizes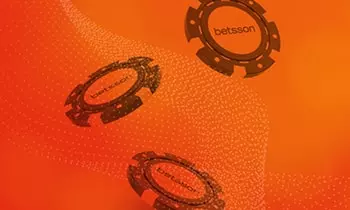 Open an account and register a poker alias
Complete all 10 challenges in 10 days
Receive free tournament tickets, free spins on selected slots in the poker client or bonus money to play with
If you are not interested in claiming one of the four deposit bonuses above, there is another option for you at Betsson Poker. As you know poker is all about competition, about challenging yourself, and testing your skills against those of your opponents. If you are not afraid to accept a challenge, Betsson gives you the chance to complete ten of those during the first ten days following your registration. If you finish as a champion, you will reap a variety of rewards.
There are ten achievements you need to complete and these are given the following names – Freeroll King, Tourney Explorer, Blaze Racer, Sitter and Goer, Mover and Shaker, Pocket Rocketer, Omaha High Club, Heart Breaker, Master of Rags, and Deuces Gone Wild. Many of the names pretty much suggest what each challenge is about. The last three challenges are of the highest level of difficulty.
In the Heart Breaker challenge, players need to obtain two flushes of hearts with both of their hole cards during the showdown in a No-Limit Texas Hold'em game with blinds starting at €0.05/€0,10 or in a fixed-limit game where the stakes are €0.20/€0.40.
Note that we have ordered the achievements in ascending order, starting with the easier one and proceeding with the more difficult ones. To complete the Master of Rags challenge, you must win with a pocket hand of unsuited 7 and 2 in a Texas Hold'em cash game or tournament. And finally, the successful completion of the Deuces Gone Wild challenge requires you to flop trips with 2-2 in the hole in a real-money game of Texas Hold'em, Omaha, or Omaha Hi-Lo.
Each time you finish an achievement, you receive a reward, with the prizes ranging from free spins on selected Microgaming slots and tourney tickets of different value to bonus credits you can use in the poker room. The maximum cash reward you get stands at €2. The prizes are awarded immediately after the successful completion of a challenge.
New Player Freerolls with €12,000 in Guaranteed Prizes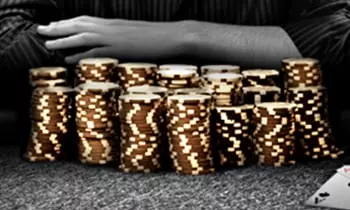 There is a third option for first-timers at Betsson where new players can start their poker adventure with a nice bankroll boost by joining one of the freerolls, reserved exclusively for newcomers. As a new member, you can receive an exclusive invitation to two freerolls, which take place every Wednesday for the first six weeks after you have signed up with an account at Betsson.
The freerolls have three different prize-pool amounts, with two of them offering €388 and €1,000 pools Betsson contributes with. The third type of welcome freeroll offers guaranteed prizes to the amount of €500 but it also involves a €1 + €0.10 buy-in. Make sure you show up in time and participate in the first level of the tourneys as otherwise, you will not be allowed to join the action. The prize pools for new-player freerolls are impressive at €12,000.
General Bonus Terms
If you wish to benefit to the fullest from your bonuses at Betsson Poker, you must cover the conditions associated with the respective promotional offer. One thing that rings true for all cash bonuses at Betsson is that they remain "locked" into your bonus balance , so to speak.
There is no minimum deposit amount that qualifies you for the bonus. It is immediately credited to your account as soon as your first payment goes through. However, you must cover the so-called turnaround requirements to release your bonus in increments.
You cannot obtain the free funds without paying rake, with every €5 you spend corresponding to €1 in bonus monies. The bonus credits are non-transferable meaning that you cannot give them to other people who hold accounts at Betsson. The turnaround bonuses are designed only for the purpose of risk-free play and cannot be cashed out from your balance.
The bonuses' turnaround requirements must be completed within the designated period – they expire 60 days after you have redeemed them. Even if you have not used a single cent of your bonus money, you will not be eligible for opting in for the offer a second time. Every player is permitted to claim the same type of bonus only once. Bear in mind that you also must choose only one of the four First-Deposit Bonuses and cannot redeem them one after another. Any attempts to obtain two or more bonuses of the same kind may lead to their forfeiture and possibly, even to the termination of your account.
Banking
Since Betsson is home to an international gambling community, it strives to provide players from different jurisdictions with suitable banking options they can use without incurring extra costs in the process. The poker platform works with a variety of commonly used banking solutions, such as cards, digital wallets, vouchers, virtual cards, and bank transfers. Some of the methods in use rely on the principle of online banking where the payment service providers assume the role of mediators between the banks of the players and the operator.
Credit and Debit Cards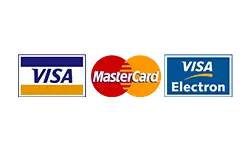 There is hardly an adult out there who does not own a credit or a debit card. And there is a good chance they have used their card to make at least one online purchase from the comfort of their home. Cards have earned the title of the most commonly used methods to pay for online purchases and services. Since they are practically a payment solution anyone is familiar with, many poker players prefer them over other options.
Cards enable you to transfer money to and from your Betsson poker account in a quick, secure, and fuss-free manner. You can feel safe in the knowledge your banking information is in good hands. Betsson complies with the latest requirements of the Payment Card Industry Security Standards Council and encodes all transactions with SSL encryptions. The cards' CVC codes are never disclosed to third parties. The deposits are carried out in real time but the payments may appear on your card statement within five days. The only shortcoming of using your card is the service fee which amounts to 2.5% of the transferred sum for MasterCard and Visa.
ecoPayz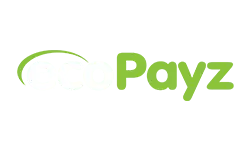 If you are looking for a convenient payment solution that is free of fees, ecoPayz may prove to be the right method for you. This brand offers a fast and safe way to make borderless money transfers to and from your poker account at Betsson. It is available globally in over forty countries and supports as many as 24 currencies. Since this is an e-wallet, players must open accounts at ecoPayz and top them up in order to use the method. Do not worry if you are not a native English speaker – ecoPayz is available in eleven other languages, including Spanish, German, Italian, Polish, and Japanese.
Once you have created your ecoPayz account, you must load some funds into your new digital wallet. There are plenty of convenient top-up options you can use – standard bank transfers, online banking processors, cards, and Paysafecard vouchers. You can even pop up at your local bank to make a transfer to your e-wallet in person. Betsson does not charge extra for ecoPayz payments. The deposit limits for this method range between €10 and €10,000 so both casual poker players and high rollers can use it.
Entropay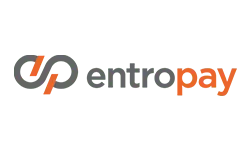 Any gambler will tell you it is recommended to keep your gambling funds separately from the money you use for bills, rent, and everyday expenses. This is precisely the reason why some poker mavens abstain from using their personal credit or debit cards for the purpose of gambling.
If you decide to take the pros' advice, you can easily fund your Betsson poker account with Entropay. The latter gives you the chance to create a virtual Visa card, designed specifically for playing online poker.
You can create one such card within a minute at Entropay's official website after completing the brief registration process. The cards are disposable but if you wish, you can top up one and the same card on multiple occasions. Entropay accounts can be registered in EUR, GBP, or USD. Similarly to physical debit cards, your Entropay card has its own CVV code and expiry date. Since this is, after all, a card, albeit a virtual one, Betsson will charge you with a service fee of 2.5% of the deposited amount for each transaction.
Paysafecard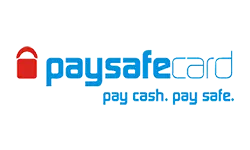 One of the easiest ways to prevent overspending is by having access only to a limited amount of money to play poker with – very important, especially when you experience a bad beat and are tempted to try and offset your previous losses. If you have a predisposition towards chasing your losses, we recommend you to use Paysafecard to deposit at Betsson. Paysafecard is practically a voucher which can be purchased at hundreds of sales outlets worldwide but you can buy one online as well.
The prepaid vouchers are available in a huge range of currencies and resemble receipts of different values (€10 to €100). You can combine two or more vouchers to process a bigger deposit since the upper limit on Paysafecard transactions at Betsson is only €200. There is also the option to make payments in smaller increments and use the same voucher several times until you deplete its full value. Each card has a unique PIN code, consisting of 16 digits, which you must enter in Betsson's cashier menu when initiating the deposit. Paysafecard is unavailable for withdrawals.
Additional Banking Methods
The above are some of the most widely preferred payment methods poker players at Betsson use to boost their balance or withdraw their tournament loot. In addition, there are several other options for you to make a pick from, including instant banking, standard bank transfers, third-party payment services like Trustly, and the popular digital wallets provided by the brands Skrill and Neteller.
Some of these methods, like Trustly, rely on online banking and work with specific associated banks that are based in European countries, such as Sweden, Norway, and Finland. You need to use the given bank's online banking service to deposit with one such method. Bank transfers are available to players from all jurisdictions Betsson accepts registrations from.
Some of the payment solutions involve fees, so have this mind when selecting a method in the cashier. Paysafecard and the digital wallets are by far the most cost-effective options since Betsson does not charge extra for the transactions. Betsson players can register their accounts in any of the following currencies – EUR, GBP, USD, NOK, SEK, CZK, PLN, PEN, and BRL. You can check the timeframes and the limits for each supported method in the table we have compiled.
Banking Methods Options

| Banking Method | Minimum/Maximum Deposit | Minimum Withdrawal | Deposit Timeframes | Withdrawal Timeframes | Supported Currencies | Supported Countries |
| --- | --- | --- | --- | --- | --- | --- |
| Visa | €10 – €10,000 | €20 – €50,000 | Instant | 3 to 5 business days | EUR, GBP, USD, NOK, SEK, CZK, PLN, PEN, BRL | Most Accepted |
| MasterCard | €10 – €2,500 | N/A | Instant | N/A | EUR, GBP, USD, NOK, SEK, CZK, PLN, PEN, BRL | Most Accepted |
| Maestro | €10 – €10,000 | N/A | Instant | N/A | EUR, GBP, USD, NOK, SEK, CZK, PLN, PEN, BRL | Most Accepted |
| Entropay | €10 – €10,000 | €20 – €50,000 | Instant | 3 to 5 business days | EUR, GBP, USD | Most Accepted |
| Paysafecard | €10 – €200 | N/A | Instant | N/A | EUR, GBP, USD, NOK, SEK, CZK | Most Accepted |
| Neteller | €10 – €45,000 | €20 – €50,000 | Instant | Within 24 hours | EUR, GBP, USD, NOK, SEK | Most Accepted |
| Skrill | €10 – €45,000 | €20 – €50,000 | Instant | Within 24 hours | EUR, GBP, USD, NOK, SEK | Most Accepted |
| ecoPayz | €10 – €10,000 | €20 – €50,000 | Instant | Within 24 hours | EUR, GBP, USD, NOK, SEK, CZK, PLN, PEN, BRL | Most Accepted |
| Trustly | €10 – €1,000,000 | N/A | Instant | N/A | EUR, GBP, USD, NOK, SEK, PLN, CZK | Sweden, Norway, Finland, Italy, Poland |
| Instant Banking | €10 – €10,000 | N/A | Instant | N/A | EUR, GBP, USD, NOK, SEK, CZK, PLN, PEN, BRL | Most Accepted |
| Bank Transfers | €10 – €1,000,000 | €20 – €50,000 | 2 to 5 business days | 2 to 5 business days | EUR, GBP, USD, NOK, SEK, CZK, PLN, PEN, BRL | Most Accepted |
Loyalty and VIP Programme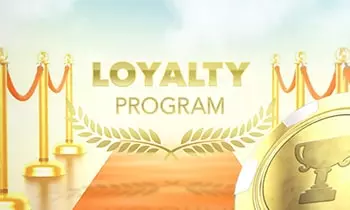 Betsson owes its solid reputation to its integrity, fairness, and reliability but some of its popularity can be attributed to its generosity towards customers. Betsson recognises players are the pillars of any gambling provider's success and longevity in this rapidly expanding industry. Because of this, the operator has designed a bespoke loyalty scheme to reward its customers from the very first poker hand they play at its website.
The said loyalty scheme comprises four tiers. You automatically start at the Bronze level and then proceed to the Silver, Gold, and Star tiers. Each tier earns you a specific percentage of rakeback but to qualify for this, you must accumulate the necessary number of loyalty points by playing cash games and tourneys. The higher the tier you reach, the higher the rakeback percentage you qualify for. Customers who reach the higher tiers can redeem their points for cash, enter select tournaments at no charge, and partake in exclusive monthly promotions.
The loyalty points are calculated in USD but the rakeback is normally awarded in EUR. Each $1 you spend on rake and tournament fees is equal to 10 loyalty points. Every 30 points you collect can earn you €1 in bonus cash or 30% rakeback, i.e. if you have reached the Star tier. Players at the Bronze, Silver, and Gold levels are eligible for 10%, 15%, and 20% in rakeback, respectively.
You need to collect enough points to maintain your current level. For instance, if we assume you have climbed to the Silver tier by earning 500 points, you need to accrue 500 points each month just to remain on the same level. If you fail, you drop back to the Bronze level. Players can easily redeem their points for cash, tournament tickets or rakeback by logging into their accounts and navigating to the loyalty-points tab. Note that some of the points are non-cashable which is to say, they can be used only for tournament buy-ins. It would be best to put your points to good use as soon as possible since they expire 180 days after you have earned them.
Poker Software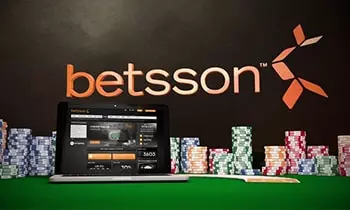 As was mentioned in brief, Betsson has decided to team up with the oldest provider of online gambling software in the industry. The developer in question is Microgaming, a name any enthusiastic online player is familiar with. Betsson's poker platform is part of the Microgaming Poker Network or MPN.
Microgaming are widely recognised as frontrunners in the field of casino software development, so it is hardly surprising MPN is very robust and user-friendly. The design of the interface is quite pleasing to the eye while the graphics are slick enough to appeal even to the most demanding players. You can join the action on the virtual felt by installing the dedicated software on your desktop computer. The client is easy and quick to install and is suitable for those who prefer to play from the same computer.
On the downside, the poker client is compatible only with devices that run on Windows OS. This is not to say Mac and Linux users are excluded from the fun since Betsson also offers instant play – you can log into your account and take a seat at one of the virtual poker tables directly in your browser. This is the best alternative for players who intend to log in from different devices.
The poker software has a plethora of great customisation features to offer. Players can tailor their experience so that it suits their personal preferences. There are over 120 different avatars to choose from and some of them were borrowed from popular Microgaming slots like Immortal Romance and Thunderstruck. In "Fun View", you can choose from four different backgrounds for your table, including one that features a dazzling view of Las Vegas. There is also an option that allows you to muck either winning or losing hands.
Since the MPN is easily one of the most popular poker networks in the world, Betsson generates a good deal of traffic by players of all experience levels. The No-Limit Texas Hold'em and Omaha tournaments take place daily but there is also the option to join a satellite or a freeroll where you are not required to contribute with a buy-in. Speaking of buy-ins, these usually start at the humble amount of €1. You can compete heads-up or go for six or seven-handed play.
If tournament play is not your cup of tea, you can join one of the numerous cash games at Betsson. These are available in Omaha, Texas Hold'em, and the Blaze formats. The latter allows for more dynamic play and involves huge pools of players, who are seated randomly before each hand is dealt, so you end up facing a different opponent in every hand. Games in the Blaze format also enable you to quick-fold your hand so that you are immediately seated at another table with new opponents.
The blinds for the cash games start at €0.01/€0.02 but it is possible to find tables which start at more impressive amounts like €500/€1,000. You can join the action with real stakes or use play money to test the waters first.
There is a separate section in the client where Sit'n'Goes on the Fish Party slot take place on a regular basis. The buy-ins for these events range from €1 to €50 and the pools often escalate to six-figure amounts. Gaming on the go is also possible since Betsson offers two free downloadable apps, one for iOS and the other for Android-based devices.
Licensing Information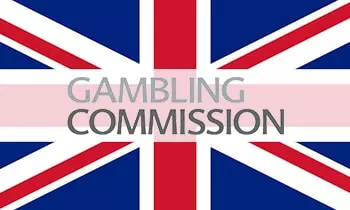 Prior to joining a gambling website players are advised to always check which authority is responsible for its licensing and regulation. Gambling at a legitimate website can spare you the headaches and hassles at a later stage. Those who become members of Betsson's poker community need not be concerned for reliability and security. Betsson is owned and operated by Betsson AB, which is a Swedish company with over five decades of experience in the gambling industry.
Since Betsson AB moved its headquarters in Malta, all gambling operators under its umbrella have received licenses from the local regulatory body, the Malta Gaming Association (MGA). This authority is responsible for overseeing all Betsson operations and ensuring the company sticks to its guidelines. A second license has been granted by the UK Gambling Commission (UKGC).
Both regulators expect their licensees to promote responsible gambling among their customers to reduce the risks of players gradually becoming pathological gamblers. Since Betsson itself is a keen advocate of gambling responsibly and for entertainment only, it is not surprising the operator was even certified by the Global Gambling Guidance Group.
Betsson welcomes players from most parts of the world and supports a multi-lingual website to further the convenience of non-English-speaking customers. The website is available in over ten different languages including Greek, French, Swedish, Portuguese, German, and Italian. However, customers from the following countries are not permitted to sign up with real-money accounts at Betsson Poker because of restrictions related to the Microgaming software – France, Italy, Turkey, Spain, Denmark, China, Belgium, and the United States.
Customer Support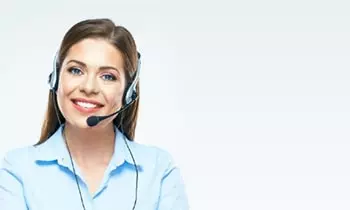 Betsson keeps its customers close at heart because their satisfaction is the main drive behind the brand's immense success. It goes without saying the quality of the customer support at Betsson is superb in every aspect imaginable. There is a dedicated live chat functionality which is also integrated within the downloadable client so that you can reach support in a flash whenever you encounter any difficulties.
It is recommended to take your time and fill in your account details and query subject as this would enable the support agents to handle your issue much faster. The support agents at Betsson are some of the best out there and are always quick to respond to questions on behalf of players.
Each member of the team has gone through a special training and therefore, is competent enough to handle all sorts of problems. The average response time for the live chat is around 30 seconds and you never have to wait in queue until your turn comes.
If you are in no hurry, you can always send an email but do not forget to specify your question as clearly as you can – this will prevent unnecessary delays that usually occur when players' enquiries are transferred from one support department to another. Besides, the email response times are also out of this world. The agents usually email players back within an hour, which is unprecedented. Calling on the phone is the third option but before you do that, you can check Betsson's comprehensive FAQ section where you are certain to find the answers you are looking for.