It is very clear that video slots are extremely popular among casino lovers, appealing to more players than any other game. Just like the classics that preceded them, video slots are extremely easy to play, making them preferred by both inexperienced and seasoned players.
Not only are video slots extremely easy to play but they can also offer extremely generous payouts. This is yet another reason why so many players enjoy betting on video slots. What is more, most major progressive jackpots are won on video slots, making this gaming genre even more popular.
No matter which online casino you open, you will notice that the richest category is almost always the one with video slots. Most software providers are constantly working on producing video slots with enticing visual effects, fun themes, and various features that can significantly boost one's balance.
How Video Slots Came to Be
1

Creation

Video slots owe their creation to the old-school classic slot machine that was first invented in the late 1890s. As classic slots developed into the mechanical one-arm bandits, more players felt enticed to play the game.

Mechanical slots started taking all over the US and different parts of the world. This naturally led to even more improvements on slot machines, eventually leading to the first video slot machine created in 1975.
2

The First Video Slot Machine

The first video slot that hit the casino floor was invented by Walt Fraley in 1975. The Fortune Coin was the first slot machine to use a video screen where players could see the reels spin. At that time, it was not very popular as most people were way too skeptical about the fairness of the game that did not use the standard mechanical reels.

As home computers were still not popular among players, many would not trust the results of video slots. Not to mention that these machines did not use any advanced animations or sound effects and the symbols were way too flat and unattractive. These were the factors that made the first video slot machines highly unpopular among players.
3

A New Era of Video Slot Machines

Just one year later, International Game Technology (IGT) decided to launch a number of slot machines. The company hired the manufacturer of Fortune Coin and over time, became the second biggest slot supplier of video reel slots.
4

Video Poker Starts to Gain Popularity

By 1979, video slots have already gained quite the popularity, also leading to the launch of the first video poker machine by IGT, then known as SIRCOMA. Ironically, video poker became the first video-based casino game that was widely accepted by casino fans. Video poker machines opened the door for other video casino games that would later make IGT one of the top suppliers of video slot machines.
5

First Video Reel Unit to Feature Several Games

In 1994, the video slot casino entertainment further evolved with the Bally Game Maker, launched by Bally Technologies. It was the first unit to incorporate several video games, with players being able to choose the game they would like to play by touching the icons they can see on the video screen. Back then, video poker and video blackjack were the most popular options, with video slots still having a smaller following.
6

The mid-1990s Bring Video Slots More Popularity

Video slots started to gain wider recognition as Aristocrat Technologies started developing machines with 5 reels and special features. While getting their start in Australia, these new video slots also became a hit in US casinos. This further motivated US slot manufacturers to work on their video slot machines and add bonus features to their games.

In 1997, WMS Gaming presented Reel 'Em In, which became the first extremely successful US video slot machine. The game was an example of how slot manufacturers should develop their games if they wished to stay relevant in the changing slot market.
Factors that Made Video Slots the Most Preferred Gaming Option
Several years after the launch of Reel 'Em In, 3-reel slots were still mostly preferred by casino players. This being said, video slots started to reel in more players by offering various benefits that one-armed bandits could not provide.
Thanks to the design and special features that video slot manufacturers started adding to their games, more US players started looking for more exciting versions of slots. That way they could enjoy generous payouts and a brand new way to spend their time at a casino.
Tweaks in Design that Made Video Slots More Popular
Features That Bring Bigger Payouts
---
Tweaks in Design that Made Video Slots More Popular
While 3-reel slots were all similar to one another, offering the same fruit symbols, video slots started attracting players by offering different gameplay. Inspired by books, movies, or other pop culture moments, video slots quickly became the new favorite way to gamble.
As slots manufacturers strived to attract more players, they started working towards branding their games. This is why, nowadays, casinos offer video slots inspired by Michael Jackson, Lord of the Rings, the Twilight Zone, and plenty of other iconic pop culture characters and themes.
Another great design improvement of video slots includes animations and immersive sound effects that make every game even more enticing. Video slots inspired by movies included scenes that many fans would recognize and appreciate. To bring the excitement of spinning reels to the next level, video slot manufacturers also started including sound effects that suited the theme of each slot.
While high-quality animations and immersive sound effects were enough to attract numerous players, video slot manufacturers decided to make the overall gaming experience even more enticing. Some land-based casinos offer video slots with motion chairs, which are connected to the slot machine and can sync with the actions in the game. Motion chairs rock, shake, and thanks to speakers in the back, there is a surround sound that makes every spin on the video slot even more thrilling and fun.
---
Features That Bring Bigger Payouts
In addition to making video slots more appealing by adding fun animations and sound effects, slot machine manufacturers also made these casino games very attractive by offering generous prizes.
The first company to add a multi-tier jackpot to its slot machines was Aristocrat, making its Hyperlink games extremely popular on casino floors in the Pacific Rim. Later on, the company also enjoyed huge success in US casinos with its jackpot video slot Cash Express. Nowadays, progressive video slots are often the top pick of players who hope to land major cash prizes of a few hundred or thousands of dollars.
Bonus features are also among the things that rocketed video slot machines to the top. While back in the day slot machines would most likely have only a single free-spins feature, nowadays, these games have a lot more to offer. Modern video slots, including those available online, offer bonus games like free spins, pick-a-prize rounds, and various other extra features that can make one's spinning adventure very fruitful and fun.
Penny video slots are also extremely popular among casino fans, allowing them to go for very small bets. To make a profit from penny video slots, most casinos offer variations with 20 or more paylines to bet on. This is yet another feature that makes video slots more entertaining, giving players a great value for their reel spins.
How RNG Ensures Fair Results in Video Slots
As mentioned earlier, back in the day, many players strayed away from video slots as they did not trust the fairness of the computerized spins. As the technology evolved, however, video slots became widely popular, with this genre being also the top pick for numerous online players. However, even in this day and age, there are still some concerns about the way results are determined when the reels spin virtually.
To make sure that the outcome of every spin of the reels is free of any bias, video slot developers are utilizing RNG software. This is a technology that ensures the fairness of slots, with online casinos regularly testing their RNG software to ensure their games always provide random results.
If we take a simpler approach, we might say that the way results are determined in mechanical 3-reel slots and video slots is pretty much the same. A number generator randomly selects numbers that are then translated into the symbols we see on the reels of the slot. There are, however, some video slot specifics that make the determination of an outcome slightly different when playing video slots.
Mechanical reel strips take space and cannot be too long in order for the number generator to determine an outcome
Video slot reel strips can be as long as a programmer needs them to be as they take no space
3-reel slots have fewer paylines or even just a single one so it is easier to generate results
Typically, video slots have multiple paylines that should be considered in the determination of an outcome
Mechanical 3-reel slots have fewer winning combinations
Video slots have a lot more possible winning combinations
It is not that common for mechanical reel slots to have bonus features, which makes generating winning combinations easier
Most video slots have one or more bonus features that must also be taken into account when generating outcomes
Common Features of Video Slot Paytables
In addition to the specifics mentioned above, there are also a few other features of video slots that are worth mentioning when we are discussing winning combinations. When compared to mechanical 3-reel slots, video slots offer some advantages and disadvantages that deserve your attention.
Symbols Do Not Need to be Matched on Every Reel
Some Wins Pay Less Than the Total Bet
---
Symbols Do Not Need to be Matched on Every Reel
Since video slots have more than 3 reels, they tend to offer more possibilities for winning combinations. The great thing about the winning lines in video slots is that you do not need matching symbols on all reels of the slot. Most video slots will award a payout even if the winning combination consists of only three identical symbols on an active payline.
As slot developers strive to make their games even more attractive, many also provide payouts for matching only two high-paying symbols on a payline. One thing to keep in mind, however, is that these two or three symbols should be positioned at the beginning of the payline, starting from the leftmost reel. This being said, some video slots also pay for winning combinations that start from the rightmost reel.
---
Some Wins Pay Less Than the Total Bet
You will notice that some winning combinations in video slots bring players less than their total stake. Whenever you are playing a video slot, you are choosing the amount you will bet on a single payline. This would mean that this bet will be multiplied by the number of paylines you are betting on. Some slots will allow you to select the number of paylines to bet on, while others will have you bet on all paylines on every spin.
Betting on multiple paylines at the same time makes your total stake on a spin higher than your single-line wager. The payouts that are awarded, however, are calculated on the single-line bet you have placed. This means that lower-paying symbols may bring you a small payout that cannot surpass your total bet. In addition to that, higher payouts are given for a combination of four or five identical symbols. Meanwhile, if you land only two or three matching icons, you can end up with a smaller win.
Popular Bonus Features in Video Slots
Earlier, we mentioned that bonus features were among the factors that made video slots so popular. If you decide to play online, you may come across various video slot variations that offer several bonus games at once. Different extra features may lead to very generous payouts, making one's gaming adventure a lot more fruitful and fun.
Free Spins
Cascading Reels
Pick-a-Prize Feature
Gamble Feature
---
Free Spins
Enjoying free-spin rounds is probably the most common bonus feature you can come across while playing video slots. This type of special feature can be triggered in different ways, depending on the slot that you play.
Some video slots award a re-spin every time a winning combination is landed, giving players to increase their profit on their original bet. Most video slots, however, will require players to land a specific number of special symbols such as Scatters to play with free spins. Typically, video slots award free spin rounds whenever three or more Scatters appear anywhere on the reels in the base game. The number of free spins may be pre-set or it may depend on the number of Scatters that have triggered the bonus feature.
During free spins, there might be Wilds, multipliers, or Scatters that can retrigger the bonus game and award additional free spins. Some variations of video slots will allow players to pick the number of free spins in a combination with a specific bonus feature.
---
Cascading Reels
This is another bonus feature that can be often found with many video slots. This type of extra feature is triggered whenever a winning combination is landed. The symbols that have constructed the paying pattern disappear from the slot grid and the symbols from the positions above cascade down to the empty spots.
This option allows players to form a new winning combination, without having to make a new bet. If the newly landed symbols form another win, the special feature will be activated again. Ultimately, cascading reels may bring you generous consecutive payouts without making a new wager.
---
Pick-a-Prize Feature
Another popular bonus feature that is often seen with video slots is the one that allows players to pick a bonus prize. While this type of extra feature can look different in every slot, its basics are always the same. Players have several options to choose from, each one of them hiding a specific prize.
Thanks to a pick-a-prize bonus game, players often have the chance to win additional money or multiply their current payout. Usually, players have multiple chances to select a prize, allowing them to sweep pretty generous prizes with their original stake from the base game.
---
Gamble Feature
Some video slots might also offer a gamble feature that may allow them to further increase what they have won. Unlike other features, this one is not randomly triggered but rather players have the opportunity to take a risk and play a bonus game or simply take what they have earned.
If the video slot offers such a feature, when a winning combination is landed, players can choose to gamble their win and double its amount. Players who are willing to stake their payout will have to play a simple bonus game where they will need to predict an outcome. Most commonly, the gamble game will have players choose between heads or tails or select the color of a card that is facing down.
A correct guess usually doubles the amount of one's win from the base game and can also allow the player to continue to gamble their profit to further boost their payout. A wrong prediction, however, will cost the entire win, leaving the player with nothing. Slot lovers who enjoy the thrill can make use of this feature and hopefully enjoy a long streak of right guesses that will significantly increase their wins.
Popular Video Slots to Try
When it comes to video slots, the choice online can be overwhelming. As both big and smaller software providers strive to invent fun and rewarding slot options, players can choose from titles with various themes, sound effects, special features, and jackpot prizes.
This being said, if you want to try some of the best video slots online, you can give the following titles a few spins. Special symbols, multiple paylines, and bonus features are just a few of the advantages you will enjoy while playing the video slots we suggest.
Starburst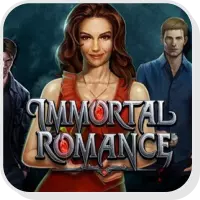 Immortal Romance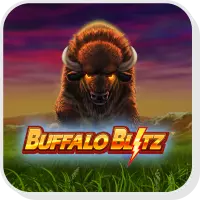 Buffalo Blitz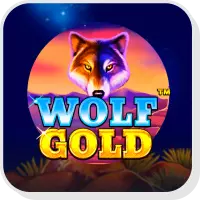 Wolf Gold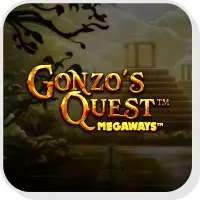 Gonzo's Quest
---
Starburst
Starburst is one of the top video slots you can play online at casinos that offer games powered by NetEnt. Being created by one of the biggest software companies in the iGaming industry, Starburst incorporates all key features that make one game both fun and fruitful.
The video slot is spread across a grid of five reels, three rows and a total of ten paylines that can award a payout. Those who enjoy the mysteries of the galaxy will appreciate the colorful theme of Starburst. The intergalactic spins in this game can award up to 500x your original stake, giving players great opportunities for generous payouts. Starburst is a low to medium volatility slot, meaning that huge payouts are less common but there are great chances for more regular wins.
While regular symbols include gems and BARs and 7s inspired by old-school fruit machines, Starburst also incorporates a Wild. A colorful star appears on reels 2, 3, and 4, helping you to complete winning lines. This special symbol can also expand on the entire reels and trigger the re-spin feature of the slot. The maximum number of re-spins a player might enjoy is 13.
---
Immortal Romance
Immortal Romance is powered by Microgaming, which is another major software provider well-known in the iGaming scene. The video slot has 5 reels and 243 ways to land a win, giving players plenty of chances for fruitful outcomes. Immortal Romance is a medium-volatility slot, meaning regular payouts are not that rare.
Inspired by numerous romance novels involving vampires, Immortal Romance is using several charming and mysterious characters for its symbols and special features. You will notice classic playing card values as the low-paying symbols and items and characters of the game as the higher-paying icons. In addition to the regular paying icons, Immortal Romance also includes special symbols like Wilds and Scatters.
Both Wilds and Scatters can trigger the special features of Immortal Romance, including turning all reels Wild or playing free spins with special Wilds activated. The more times players trigger the Free Spins option, the better free-spin rounds they can enjoy. The overall gaming experience one could revel in with Immortal Romance ensures both thrilling and rewarding spins.
---
Buffalo Blitz
When you play online, you can also have a great time with Buffalo Blitz by Playtech. Yet another major software provider has made sure that fans of video slots can enjoy a superb experience and play for the chance of sweeping a generous payout. This is a high-variance slot, with smaller wins coming very rarely but the chance of higher payouts when the bonus features are triggered is high.
This video slot spreads across six reels and four rows and there are 4,096 different ways to sweep a win. This means that whenever identical symbols land on adjacent reels, starting from the leftmost reel, the player will enjoy a win. The position of the matching symbols on the adjacent reels is irrelevant to winning a payout.
While the low-paying symbols can grant a payout when at least three identical ones land on the first three reels, high-paying symbols will pay out even for a combination of only two identical icons. In addition to that, Buffalo Blitz uses Wilds and Scatters that can increase one's chances for bigger payouts.
The Wilds can substitute for other symbols and even apply random multipliers on your wins during free spins. Meanwhile, three or more Scatters anywhere on the reels can award up to 100 free spins. If luck is on your side, these special features can make your spinning adventures extremely fruitful and fun.
---
Wolf Gold
You will be able to make your spinning adventure even more exciting if you decide to bet on Wolf Gold. This is another video slot that deserves your attention as it can be both very entertaining and rewarding. The game is provided by Pragmatic Play, which is a leading software provider of amazing slot titles.
Buffalo Blitz spreads across a grid of 5 reels and three rows, with 25 paylines that can grant payouts. Whenever three or more identical symbols land on a payline, players will enjoy a win. While you can view different animals as high-paying symbols, the wolf will act as a Wild that can substitute for other symbols. During free spins, the Wild appears as a huge symbol that covers reels 2, 3, and 4.
Wolf Gold also features a Scatter that appears on reels 1, 3, and 5. Whenever three Scatters land on the reels, players will enjoy 5 free spins. During this feature, if three Scatters appear in the game, the feature will be retriggered, awarding three additional free spins. There is no limit on the number of times the free spins feature can be retriggered.
Another bonus option of this video slot includes the full moon Money symbol that can have either a random cash amount or a mini or major jackpot value. When six or more Money symbols land on the reels, this will trigger the Money Respin feature. All full moon symbols will remain in their positions and all other symbols will disappear from the reels. The feature starts with 3 respins, giving players the chance to land additional Money symbols. Whenever a full moon lands in any of the empty positions, the number of respins resets to 3.
---
Gonzo's Quest
Yet another great video slot variation that you may enjoy while playing online is Gonzo's Quest. The game is courtesy of the amazing NetEnt, giving players the chance to reveal many hidden treasures and conquer new lands of wealth.
The slot has five reels and 3 rows, with wins being paid across 20 paylines on the slot grid. Gonzo's Quest is a medium-volatility slot, which means that the frequency of regular wins is average.
As for the theme of the game, NetEnt chose the famous conquistador Gonzalo Pizarro y Alonso who was searching for the mysterious kingdom of El Dorado. The symbols used in the game include animals and ancient masks carved into colorful stones. These icons pay for winning combinations of three or more identical symbols on a payline.
Gonzo's Quest also features special symbols like Wilds and Scatters. The Wild can substitute for other symbols, helping players to complete winning lines. A Free Fall symbol acts like the Scatter that can trigger the Free Fall feature of the game. Whenever a betline contains three Free Fall icons, the game will award 10 Free Fall rounds. The feature can be retriggered, awarding additional Free Falls.
Another special feature of the game is the Avalanche one, triggered when a winning combination appears on the reels. The matching symbols will disappear from the reels and will be replaced by the symbols above. This may lead to new wins, which will continue the Avalanche feature and will also award multipliers to boost your profits.