Slot machines have come a long way since their mechanically operated cousins first appeared in the late 19th century. Today's slots have evolved into graphically spectacular games, overloaded with extra features and special symbols. Software suppliers are constantly pushing the boundaries of slot development, introducing games with better and unique features that significantly improve the playing experience.
One of the latest upgrades comes in the form of All Ways slots, a category of games which completely overturned the way traditional one-armed bandits play. This type of slots altogether does away with the concept of the classic payline while increasing the number of ways players can win with.
If you are looking to find out more about this new breed of slots, stick with us. We explain how All Ways games work, how they differ from other slot types, and what their biggest strengths and weaknesses are.
What Are All Ways Slots?
1

Paylines in Slots

Avid slot fans who spin the reels regularly understand the underlying principle behind paylines, but we shall explain how these work for the uninitiated. The vast majority of slots award cash prizes when the player matches at least three identical symbols on a payline.

The payline is a pattern the winning symbols must form for the game to pay out. These patterns can be horizontal, diagonal, zigzagging, chevron-shaped, V-shaped, and so on. Typically, the winning combination must occur starting from the leftmost (the first) reel to the rightmost (the last) reel or else no payout is awarded.

Classic slots normally have one to five paylines while the more advanced varieties feature multiple win lines, sometimes up to 50 or even more. Microgaming's Cashapillar was among the first slots to offer as many as 100 win lines.

The player must cover each payline with a bet or else it would not pay even if a winning combination occurs on it. For example, if you are playing one coin with a denomination of $0.05 on a slot with 25 fixed lines, your cost per spin would amount to 25 credits or $1.25. This is not the case where All Ways games are concerned, however.
2

How All Ways Slots Work?

This advanced breed of slots lacks any paylines whatsoever. Here all symbols behave like scatters. This means the matching icons must land on adjacent reels to pay. The exact position of the symbols is completely irrelevant in this case.

More often than not, payouts are awarded on condition the matches occur from left to right on the reels. The general rule of thumb is you need a minimum of three identical symbols on adjacent reels to collect a cash prize.

This peculiarity increases the number of possible winning combinations. Here is how. On a traditional slot, there are three reels with three symbol grids per reel which makes for 27 possible ways to win across the reels because 3 to the third power is 27.

Most modern slots utilize five reels with three visible symbols on each. This allows for 243 possible winning combinations across the reels because three to fifth power is 243. Such is the case with All Ways slots that use the standard 5×3 symbol grid. These games tend to boast higher hit frequencies, with winning combinations occurring nearly every couple of spins or so.
3

Bet Per Spin is a Flat Amount

Unlike conventional reel-based games, All Ways slots do not require players to pay for each winning opportunity individually. Instead, your bet per spin is a flat amount. The cost of each round is evenly spread out to keep players with different bankrolls interested.

Nevertheless, you can increase or reduce your stake per round with the help of the gaming controls if you wish. Some All Ways slots, like those provided by Microgaming, give you the option to bet multiple coins of your chosen denomination on each spin.
Common Types of All Ways Slots
This advanced category of slots started as 243 Ways to Win games but it has evolved further to give players even more possible winning combinations. Software suppliers are experimenting with unconventional formats, introducing additional reels and grids to the games' structure to allow for more winning combinations. Here are the most popular types of All Ways slots you can play online.
243 Ways to Win
720 Ways to Win
1,024 Ways to Win
3,125 Ways to Win
---
243 Ways to Win
243 Ways to Win slots are the original prototypes of this new breed of casino games. You can find such slots across a wide range of online casinos, with Microgaming-powered gambling sites offering the richest diversity. These games typically play on a standard grid with five reels, each one containing three symbols.
Matches pay regardless of where the alike symbols land on the reels. The top icon on the first reel can connect with the middle symbol on reel 2 and the bottom symbol of reel 3 to create a paying combination. If a matching symbol fails to hit on the first reel, the game will not pay because the combination must occur from left to right.
---
720 Ways to Win
720 Ways to Win slots are less common but you can still find them at casinos powered by IGT, NetEnt, and Microgaming. Such games use an unconventional reel-grid structure to make room for more winning combinations.
For example, the slots from IGT's Multi Way Extra series play on five reels with a different number of symbols on each. Reels 1 and 5 contain 3 symbols, reels 2 and 4 have 4 symbols each, and the middle reel is equipped with 5 symbols. The 3 x 4 x 5 x 4 x 3 structure allows for 720 possible winning combinations.
When identical symbols land on the same reel, they multiply your wins. More importantly, the winning combinations can occur in both directions, from left to right and from right to left.
---
1,024 Ways to Win
1,024 Ways to Win slots are even rarer than their 720 and 243 Ways cousins. Such games are available at gambling sites that run on software provided by Microgaming, IGT, WMS, and Yggdrasil. Here you have a reel grid with a 4 x 4 x 4 x 4 x 4 structure which makes for 1,024 winning combinations.
Some games of this type even combine the All Ways Win format with traditional paylines. In IGT's Crown of Egypt, for example, the Multi Way Extra feature creates wins that pay in addition to the line combinations. Winning combos in most 1,024 Ways slots usually pay from left to right.
---
3,125 Ways to Win
3,125 Ways to Win slots can be played in casinos that use software from NetEnt, Microgaming, and Yggdrasil. Each studio utilizes a different approach for the 3,125 Ways games' reel structure.
Microgaming's Dolphin Coast uses a 5×5 reel grid both in the base game and during the free spins feature. NetEnt's Reel Rush, on the other hand, has five reels with a 1 x 3 x 5 x 3 x 1 structure in the base game and a 5 x 5 x 5 x 5 x 5 for 3,125 ways to win during free spins.
Another interesting thing about this slot is that each win activates a free respin, up to a maximum of five. The number of winning combinations gradually increases with each respin.
You start with as little as 135 ways to win on the first respin but this number escalates to 1,875 ways on the last one. Wins again must occur from the leftmost to the rightmost side of the reels.
The Difference between All Ways and Both Ways Pay Slots
1

How Both Ways Pay Slots Work?

All Ways slots should not be confused with another category of games, the so-called Both Ways Pay slots. The latter typically play on a standard grid where you have five reels with three symbols although this may differ between games.

Unlike All Ways slots, Both Ways Pay games award payouts when the symbols align on one or more paylines. The alignment can occur in either direction, from left to right or from right to left. This is not the case with most All Ways slots where the matching combination typically must start from the leftmost reel.

You must cover the paylines with one or more coins to activate them or else the winning combinations will fail to yield any payouts. With some games of this type, the player must commit with additional bets to turn on the Both Ways Pay feature. Otherwise, only the wins from left to right would count.
2

An Example of Both Ways Pay Slot

Such is the case with Microgaming's Atomic 8s slot where you need to pay 3x your base bet to trigger the Power Spins mode. Another condition is to enable the maximum number of paylines, which is nine in this game.

You get double the winning opportunities this way but posting the side bet consistently can be rather costly over time. Because of this, we suggest you look for Both Way Pay games where you do not have to pay extra for the feature. Some of the slots we recommend you to try are NetEnt's Fisticuffs, Playtech's Captain's Treasure, and The Catfather by Pragmatic Play.
The Strengths and Weaknesses of All Ways Slots
All Ways slots are among the favorites of reel spinners because their unconventional structure allows for a greater number of possible winning combinations.
As lucrative as the All Ways format appears to be, it is not entirely devoid of weaknesses. The two main issues here have to do with the cost and the payouts for the wins. The cost per spin is spread out evenly to cover the possible winning combinations.
Such games often require higher minimum bets per spin. You are usually paying between 30x and 50x the coin size on each round, which really adds up in the long run, especially if you play games with high minimum denominations.
Another advantage is that winning combinations are easier to distinguish in the absence of standard paylines. You only have to look for a minimum of three identical symbols on adjacent reels. If there are any combinations, the game pays depending on the number and the type of symbols that have created them.
Many All Ways slots compensate for their higher hit frequency with lower payouts. Wins occur often, almost once every couple of spins, but these are usually losses disguised as wins.
More often than not, the profits from matching combinations are lower than your total bet. It is not uncommon for such slots to deliver multiple winning combinations but still pay less than the player's triggering wager. Such games slowly but surely drain your budget, especially if you are underbankrolled and cannot afford the bigger outlay per spin.
Most of these games offer lower volatility and award wins more frequently. Higher hit frequency translates into more excitement for the players.
Last but not least, most All Ways slots offer lower fixed jackpots than their multi-line cousins. It is illogical from the perspective of gambling operators to offer games that are going to pay out more money than what they take in.
To offset the effect of the improved hit frequencies and the higher number of ways to win, the value of the top-paying combinations is diminished. The more possible winning combinations a slot offers, the lower the top prizes.
Who Develops the Best All Ways Games?
Due to the huge demand for All Ways slots, most acclaimed software suppliers have already jumped on the bandwagon and have released titles that utilize the new format. Below, we have selected four of the software studios that lead the industry in the development of All Ways slots.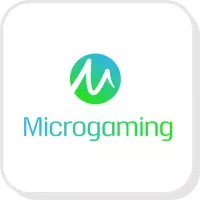 Microgaming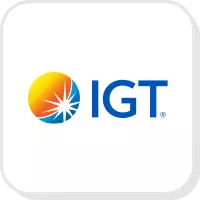 IGT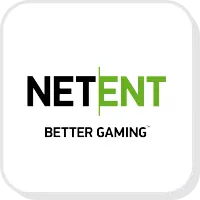 NetEnt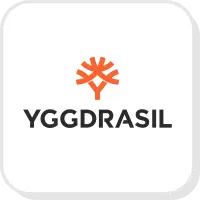 Yggdrasil
---
Microgaming
Microgaming ranks among the first studios to develop reel-based games that lack traditional win lines. Its slot Burning Desire was specifically marketed as a game with "no paylines" upon its release back in 2012.
Microgaming's All Ways slots are equipped with a variety of cool features. Some games that utilize the format even allow you to purchase respins of individual reels to improve the value of your winning combinations. The cost per respin differs depending on what symbol combination you are trying to achieve.
Our top All Ways slot recommendations from the Microgaming catalog are:
Immortal Romance – 243 ways to win, 4 interactive bonus features, and a top prize of up to 3,645,000 coins
Hot Ink – 1,024 ways to win with the option to buy respins of individual reels
Dolphin Coast – 3,125 ways to win and a fixed jackpot of 7.5 million coins during free spins
Game of Thrones – 243 ways to win, stacked wilds, and free spins with multipliers of up to 5x
---
IGT
IGT (International Game Technology) is another industry leader when it comes to the design, development, and manufacturing of slots. The Vegas-based company was founded by William Redd in 1975 following his departure from Bally Gaming. Initially, IGT specialized in the manufacturing of slot machines for landbased casinos.
The company had manufactured 2 million gaming machines as of 2010. Today, it has adapted many of its most iconic landbased creations for online play, including the famed Wheel of Fortune game. IGT is the brand name behind several notoriously popular MultiWays slots, including Triple Fortune Dragon, one of the first games of this type.
Our top MultiWays slot recommendations from IGT's portfolio are:
Siberian Storm – 720 ways to win, up to 240 free spins, and a payback percentage of up to 96%
Crown of Egypt – 1,024 ways to win working in combination with 40 lines and up to 20 free spins
Sumatran Storm – 720 ways to win, scatter wins, and up to 150 free spins
Day of the Dead – 720 ways to win and a maximum of 240 free spins per bonus
---
NetEnt
Founded in 1996, NetEnt is largely considered the first software studio to develop gambling content based on the Java technology. Of course, the company has now transitioned to HTML5, making its products cross-compatible with a wide range of devices and operating systems.
NetEnt has released over 200 premium games since it first began its operations. The company has revolutionized the development of slots with the introduction of unique features like Cluster Pays and the Avalanche aka Cascading Reels. Some of its most iconic creations are branded, including sophisticated slots like The Phantom of the Opera, Jumanji, Planet of the Apes, and Jimi Hendrix.
Our top All Ways picks from NetEnt's slot collection are:
Reel Rush – 3,125 ways to win during free spins, up to 1,875 ways to win in the base game, 5 respins, and 8 free spins
Wild Rockets – 720 ways to win, a top prize of 480,000 coins, and up to 50 free spins
Twin Spin – 243 ways to win, twin-reel feature (two reels are linked together), and wilds for substitution
Temple of Nudges – 243 ways to win, a nudge feature, and respins
---
Yggdrasil
Established by the former CEO of NetEnt, Fredrik Elmqvist, in 2013, Yggdrasil went on to become the favorite slot developer of reel spinners worldwide and for a good reason. The slots released by this Swedish studio serve as great examples of gaming products created through innovative thinking and advanced technologies.
The games are highly impressive in terms of visuals, with most titles boasting 3D animations, immersive audio, and tons of cool features. Developed in HTML5, these enticing slots work both on mobile and desktop devices.
Our top recommendations for All Ways slots developed by Yggdrasil are:
Dwarf Mine – with up to 16,807 ways to win, expanding reels (5×7 grid), collectible symbols, and free spins with super high-paying symbols
Valley of the Gods – up to 3,125 ways to win, dynamic multipliers, and retrigerring respins on losing rounds
Legend of the White Snake – 243 ways to win, payouts of up to 1,000x the winning bet, and respins with wilds locked in position
Big Blox – 243 ways to win, prizes of up to 3,888x the winning bet, and Big Block wilds up to 4×3