It feels good when you are appreciated, doesn't it? Exclusive Casino aims to treat every customer with the respect and importance that they are due. There are plenty of benefits for you to claim at this online casino, be they bonuses or the sheer enjoyment of playing the various games. However, one aspect of Exclusive Casino that sometimes goes underappreciated is the loyalty system.
When you stay with Exclusive Casino for long enough you will see your commitment rewarded. The casino wants to keep its loyal players and to this end, operates a comp point system on top of every other promotion type. Below, you will find everything you need to know about the loyalty program at Exclusive Casino.
Full Loyalty Program Terms and Conditions
The nature of the loyalty program at Exclusive Casino is rather simple. The more you play, the better rewards you receive. The sheer simplicity of this system is what makes it so compelling. Your prizes will be directly proportional to your time and money spent at Exclusive Casino. The comp points offer you a tangible way to see just how much the casino appreciates your business.
Comp Points
Comp points are great, no matter what anyone tells you. The best thing about them is that you do not even need to try to obtain them. You will automatically get to participate in this system from the moment you become a member.
For every bet that you place at Exclusive Casino, you will earn comp points. As they increase in number, so will your rewards become larger. Specifically, you will earn 1 comp point for every $10 that you wager at this online casino.
Unlike many other online casinos, Exclusive Casino does not discriminate between the different game types. No matter what you choose to play, you will earn the same amount of comp points. Therefore, you will not have to limit your gaming sessions in order to acquire more comp points.
If you become a VIP member, the rate at which you get comp points will increase. However, the casino does not post more details on this matter and we cannot provide any further information.
Comp Point Redemption
Of course, what good are comp points if you can't turn them into something useful. This is where the comp point redemption comes into play. For every 100 comp points that you acquire, you will be able to earn $1.00.
The exchange of comp points is only done in increments of 100 comp points. Therefore, if you have 580 comp points after you redeem them, you will have an additional $5.00 and 80 comp points in your account.
By far, the best aspect of the comp points system is that all redeemed funds are not tied to a wagering requirement. Many other online casinos will exchange your loyalty points for bonus cash, forcing you to go through the grueling process of wagering the redeemed amount. Not Exclusive Casino, however. You will get to do whatever you want with the exchanged sum, including withdrawing it immediately or placing real-money bets with it. There is also no maximum cash out on any redeemed funds, so you can take out as much as you are able.
The exception to this is for any comp points acquired before your first deposit. These will be subject to a maximum cash out limit standard for no deposit bonuses, which is x2 the original amount.
Related Bonuses
Exclusive Casino 185% and 55 Free Spins Special Bonus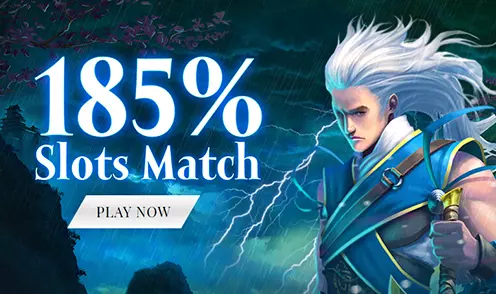 Imagine an online casino where you can enjoy yourself thoroughly and feel like a valued customer. Exclusive Casino offer...
Read more