For decades, craps has been one of the most exciting games that could be played on casino floors but online casinos now also offer players from all over the world a nice range of virtual craps games for free and for real money. Depending on their developers, however, these versions of the classic game could vary significantly from each other, which is why players should be aware of the different software providers in the online casino industry.
Over the years, many of the software development companies that provide gaming content to online casino operators have created their own versions of craps. The games follow the basic rules of craps but differ in their betting limits, payouts, and RTP percentages, and obviously, in their graphics and overall design. There is one more thing about online craps play that should be paid particular attention and this is how different it actually is from the original game that is played in land-based casinos.
The social aspect of craps cannot be replicated online and this is unique to the game of craps. Unlike the vast majority of casino games where everyone plays for themselves, here players often bet, win, and lose together. Much of the excitement of this game comes from the fact that it is played by a lot of people at the same time. And this particular atmosphere cannot be recreated in a virtual, RNG game where casino patrons play solo against computer software.
This is the reason why the variety of online craps games cannot compare to the wide range of blackjack, roulette or poker games. Furthermore, some of the leading gaming studios do not have a single craps title in their portfolio of virtual and live dealer games. Those who have created online versions of this game typically offer one or two variations at most.
How to Compare Craps Software Providers
When considering craps software and gaming studios, there are plenty of things we should take into account. It is important to note that in terms of visuals and design, the majority of craps games available online are more or less the same. One exception that is to be expected is the difference in the graphics quality of older games and new releases. The craps versions developed in the past few years, for example, come with sharper, clearer, and more realistic graphics.
Another thing that must be considered when comparing craps software providers is the rule variation. Interestingly, most studios stick to the classic casino rules and the only change they have made is in the payouts of certain bets. The table layouts, as well as the overall gameplay, are also very similar so, in general, the majority of casino players should find playing online craps very easy and straightforward. Novices can practice the game without betting real money since all versions of craps are available in free mode, too.
Variety of Games
Payouts and Table Limits
Expected Return
Overall Reputation
---
Variety of Games
One of the most important things that could be indicative of the craps software's quality is the variety of games offered by the gaming studio. Software providers with a few hundred titles in their gaming collections are usually well-established, highly experienced companies that know well what works best in online gambling.
Of course, small and independent studios with just a couple of dozen games in their portfolio may also provide fairness and high quality of the craps software but, in general, large companies established a long time ago are more likely to do so. Besides, once players sign up an account at a particular casino, they will be looking for more than just craps – the greater the variety of games, the better.
---
Payouts and Table Limits
Players should also look at the minimum and maximum betting limits at the craps tables, even if these are virtual tables. Most software providers have adjusted the betting limits well so that they are suitable for both inexperienced, recreational players and those who prefer betting more significant amounts of money in every round.
Every variation of craps also has a different paytable that should be taken into consideration. The payout for each of the 30 or more bets available in craps affects the expected return of the game. In addition, some games charge a 5% commission of the money wagered, whereas, in other variations, the commission applies to the payout of a winning bet only. Certain software providers also offer flexible paytables so that each casino they work with can adjust the payout rates as they please.
---
Expected Return
When craps fans decide to play for real money, one of the first things they should be looking at is the average expected return of the game. This is the theoretical return of the total money wagered over an extended period of time and usually, it is displayed as Return to Player (RTP) and expressed as a percentage. Unlike some games which have a fixed RTP, the expected return in craps varies significantly across bets.
It depends on several main factors, most importantly the true odds of the bet and the payout offered by the casino. While the odds are fixed, every change in the paytable directly affects the overall return or RTP. Players should know that all craps wagers (except for the Pass/Don't Pass and Come/Don't Come Odds) have a negative expectation, which means that even though lucky players may turn some profit from playing craps, they are eventually bound to lose.
---
Overall Reputation
Last, but not least, the overall reputation of a software provider should be taken into consideration. Good gaming studios are accredited and properly licensed from reliable regulatory institutions and guarantee that their games are always fair. The licenses could be issued by local or internationally recognized gambling regulators such as the Malta Gaming Authority, the Gambling Commission in the UK, or the various state regulatory boards and commissions in the US.
The safety and reliability of craps software are also very important. Players should look not only for visually appealing games with suitable table limits but also for solid, stable software that is equally well-performing on both desktops and mobiles.
Top Software Providers of Online Craps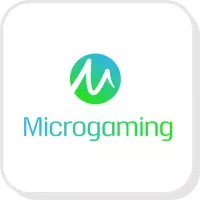 Microgaming Craps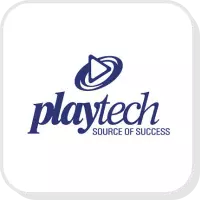 Playtech Craps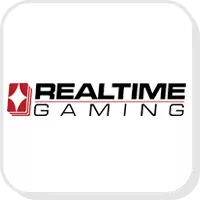 RealTime Gaming Craps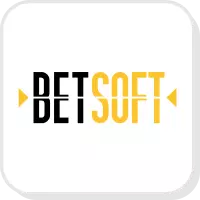 Betsoft Craps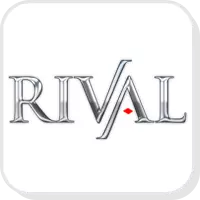 Rival Craps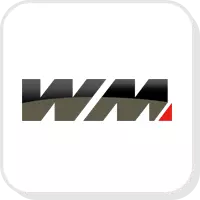 WorldMatch Craps
---
Microgaming Craps
It is hardly a surprise that we start this comparison of craps software with Microgaming since this is one of the largest developers of gaming content and complete software solutions for the online gambling industry. The Isle of Man-based company was established in 1994 and since then, it has released over 600 casino games, including classic and video slots, scratch cards, progressive jackpot games, and video poker variations. One of its best collections, of course, includes a great range of blackjack, roulette, poker, baccarat, and craps games.
Running on Microgaming's Quickfire platform, the studio's only game of craps is simply called Craps. It features classic looks and a layout that is fairly simple and convenient to use, while the rules and payouts are standard. The game offers a beautiful, responsive interface with betting fields being highlighted when the mouse moves above them.
Players can bet from €1 to €100 per round and choose from a total of 33 bets or various combinations of them. The maximum payout is 30:1 for those who bet on 2 or 12, while Odds can be placed next to the Pass Line and the Come bets – alternatively, next to the Don't Pass or Don't Come bets. It is easy to check all payouts in the Help section, which opens as a separate window and also displays the overall RTP of the game as 99.84%. However, this is simply the house edge of 1.36% for the Don't Pass and Don't Come bets.
---
Playtech Craps
When looking at the top software providers of online casino games, we cannot but mention Playtech. Just like Microgaming, the company was founded in the 1990s and its headquarters are now located on the Isle of Man, although the studio was originally established in Estonia. Today, it provides innovative software solutions and gaming content to hundreds of online casinos, sportsbooks, bingo sites, and national lotteries. Playtech, which employs more than 5,000 people in locations around the world, offers hundreds of slot games, online poker, progressive jackpots, and live dealer games.
Its selection of table games includes fun and fast-paced variation of craps, which was beautifully designed to resemble a physical craps table. It is responsive and really easy to play, with all the bets make being displayed in the top left corner of the screen. The game starts with a visually appealing introductory video and features a wide range of in-game settings and customization options such as Fast Play, warning messages, and authentic game and background sounds. Players can change the ambient music, adjust the volume, or switch on and off the dealer's voice. They can also track their progress with the History section, which is available in real-money mode.
Bets from $1 to $300 can be placed per round and chips come in various denominations from $0.01 to $25. Playtech's Craps does not deviate from the standard rules and players can make all of the standard craps bets, including Odds on the Pass/Don't Pass and the Come/Don't Come bets. Here, the maximum Odds that could be taken are three times the amount of the original wager (x3). Besides, the game features not only the regular Place bets (to win) but also Place bets to lose, which come with a slightly lower house edge.
---
RealTime Gaming Craps
RealTime Gaming is among the first creators of online casino software, being founded back in 1998. Originally from Georgia, US, the company moved to Costa Rica and is now one of the largest and one of the few software providers that can be found in US-friendly casinos. RealTime Gaming or simply RTG, as it is known, has around 200 titles within its gaming collection and although the majority of them are, indeed, online slots, it also has a decent range of card and table games.
One of them is a wonderful variation of craps, which can be played both in practice and real-money mode. Despite the unimpressive graphics, which look a bit basic and outdated, the layout and gameplay are great and one could immediately tell that it was designed very professionally. Players can bet from $1 to $100 and choose from the following denominations – $1, $5, $25, and $100. The payouts seem standard but the winnings are rounded down to the nearest quarter, which is why players should be very careful when making certain bets such as when they are taking Odds.
One interesting thing about RTG software is that the company offers configurable rules and pay tables for its table games. This includes the game of craps, as well, which may allow up to x2 or x3 Odds bets, depending on the casino. The payouts for the majority of bets also vary across casinos, while the standard 5% commission on Buy and Lay bets is reduced to 4%.
---
Betsoft Craps
Betsoft is widely known in the world of online gambling with its really unique games, cinematic slots, and amazing 3D visuals. Since its creation in 2006, it quickly evolved into a leading provider of high-quality iGaming products, including slots, video poker titles, scratch cards, and table games. The software by Betsoft can be characterized as technologically advanced, well-performing due to a complete transfer to HTML5, and impeccable on all devices thanks to the mobile optimization of all games.
When it comes to the studio's collection of table games, it includes a little over twenty titles and one of them is Craps. The game features high-quality graphics and a user-friendly interface so it could be played with ease even by beginners. The table was designed beautifully down to the smallest detail – classic green felt, clearly defined lines on the betting layout, and even rubber pyramids covering the inside walls of the table. Whenever players move the mouse cursor above a specific betting area, the type of bet and its respective payout are displayed in the bottom left corner of the screen.
There is a useful Help button in that same corner and it opens three sections, namely Game Rules, Payouts, and Tips and Controls. The bottom right corner shows the available chips in denominations from $1 to $500. The minimum bet that could be placed is $1, while the maximum bet is $100 per gaming round. The payouts, as well as the rules of the game, are standard. Players can take Odds on the Pass/Don't Pass and Come/Don't Come bets of up to three times the original wager. Chips for the Pass Line Odds, however, should be placed outside the Pass Line, below the original bet.
---
Rival Craps
Compared to industry giants such as Microgaming or Playtech, Rival is a smaller developer of software products for the online casino operators but it remains competitive due to its unique, state-of-the-art offering. The company, which was established in 2006, now has a diverse collection of more than 260 casino games, including its revolutionary i-Slots, as well as video slots, table games, scratch cards, video poker, and specialty games.
The craps software by Rival is available on all devices and the game can be opened from both web-based and downloadable casinos. The graphics have quite decent quality, although they are nothing impressive, to be honest. The layout and the design of the game are traditional and should be convenient and easy to use for all players. Moreover, there are plenty of customizable settings such as background sounds and Game Speed, which could be adjusted by the player.
Overall, Rival's Craps follows the standard rules of the game. Players can make more than 30 different bets, including Odds on the Pass Line and Come bets or their "wrong" counterparts. The Odds structure that is used by Rival, however, is 3-4-5 times odds, which means that the maximum amount that can be wagered on the Odds bet varies, depending on the point number. If the point established in the previous roll is 4 or 10, the Odds bet can be up to 3 times the original wager. If the point is 5 or 9, players can make an Odds bet of up to x4, while with a point of 6 or 8, the maximum Odds bet is x5.
---
WorldMatch Craps
Another software provider we should mention is the Italian studio WorldMatch, which offers not one but several variations of online craps. The company was founded in 2000 and is currently one of the leading development studios providing casino games and specialized software to licensed operators in Italy and Spain. In 2016, it completed the porting of the games from Flash to HTML5. As a result, its games now run on all platforms without the need to download any software.
WorldMatch's portfolio of games consists of more than 200 titles, including 160 slots and over 30 table games. The studio offers a huge range of features and settings that could be configured by the operators, so players could expect differences in terms of game volatility, pay tables, and RTP percentages. Its three versions of craps include a standard game called Craps, as well as Craps Pro and Craps Privee. They all come with HD graphics, social network integration, and fast performance and the only differences are in the color of the felt and the table limits.
The standard game offers a classic green layout and low betting limits from €0.10 to €10 per round. Those who decide to play the blue felt Craps Pro can bet from €1 to €100, while Craps Privee comes with a beautiful table in red color and would suit high-rollers with its limits – from €10 to € 1,000 per round. The rules and payouts, however, are the same across the three games and they are standard.
Comparison between Craps Games
1

Online Craps Games

Looking at the craps variations above, we can conclude that there is hardly any difference between most of the games. The fundamental rules of craps, cannot be changed, neither can the odds of the game since they are fixed and completely dependent on the dice probabilities. The only thing software providers are sometimes willing to change is the paytable and the maximum amount of the Odds bet. Note that none of them allows Odds greater than x5. In comparison, some land-based casinos offer Odds bets to be made of up to x100.
2

Top Software Providers Comparison Table
| | | | | | | |
| --- | --- | --- | --- | --- | --- | --- |
| Software Provider | Microgaming | Playtech | RTG | Betsoft | Rival | WorldMatch |
| RTP | 98.64% | 99.53% | Not Specified | Not Specified | 99.70% | Varies |
| Download Required | No | No | Yes | No | No | No |
| Rule Variations | None | None | Customizable Payouts | None | None | Customizable Settings |
| Max. Odds | x1 | x3 | x2, x3 | x3 | x3-x4-x5 | x3 |
| Min. Bet | €/$1.00 | €/$1.00 | €/$1.00 | €/$1.00 | €/$1.00 | €0.10 |
| Max. Bet | €/$100.00 | €/$300.00 | €/$100.00 | €/$100.00 | €/$100.00 | €1,000 |
| Mobile Optimized | Yes | Yes | No | Yes | Yes | Yes |
| Free Play | Yes | Yes | Yes | Yes | Yes | Yes |