iDebit is one of the most popular online transaction methods currently supported by the iGaming industry and it is currently accepted by dozens of online casinos. Targeted at the Canadian player base, iDebit is becoming increasingly more attractive thanks to its ease of use and overall accessibility. The iDebit service is operated by Instadebit International Solutions Limited, a company that falls under the jurisdiction of the Province of Ontario and its laws and regulations. Below, we will explore what makes iDebit a great banking method for players and give you our honest feedback on the service.
How iDebit Works with Online Casinos?
1

Tied to Canadian Banks

In order to use iDebit, you first need to have a bank account with one of the supported banking institutions by the service. These include the following banks:
Bank of Montreal
Canadian Imperial Bank of Commerce
Desjardins
National Bank
Royal Bank of Canada
Scotiabank
Simplii Financial
TD Canada Trust
If you are a customer at any of these eight banks, then you are eligible to use iDebit at gaming websites that support it. Technically, you can use iDebit without an account, but you will miss out on several features, withdrawals for example. When you register an account with iDebit, you will be required to enter some personal information, such as your name and address. Moreover, you will have to provide proof of your identity in the form of ID or some other type of official document.
2

Online Banking Payments

The way iDebit works is quite simple. When you connect the service to your bank account, you will be able to carry out instant transactions with iDebit. The money is moved from your personal bankroll to your casino balance. It all takes no more than a few seconds and you can get down to playing your favorite casino games immediately.
How We Evaluate iDebit Casinos?
Online casinos have become much larger in number over the last few years and keeping track of all of them is not a feasible job any more. However, there are ways that you can easily judge a gaming website within a few minutes of opening it. Below, we will give you our metrics for evaluation online casinos, covering six different aspects that you should look out for.
Security
Fees
Transactions
Accessibility
Usage
Bonuses
iDebit Casino Deposit
Limits
Fees
Processing Time
iDebit Casino Withdrawal
Limits
Fees
Processing Time
When you make payments with iDebit you gain the benefit of instant deposits, something that comes in handy when you want to immediately start playing.
iDebit is only available to those who hold an account with one of the eight Canadian banks listed above. Those who do not will either have to open an account or resort to a different payment solution.
iDebit allows you to maintain a certain degree of anonymity from the online casino when making a payment. The service does not require you to disclose any sensitive data at any point.
Since iDebit only works with a limited number of Canadian banking institutions, only Canadian players will get the benefit of this payment solution. As a result, not many online casinos support this banking method.
The overall cost to use iDebit is quite low. With a flat fee of $1.50 per transfer, you will not lose too much of your bankroll. In comparison, other services charge a percentage of the total payment, which can get quite expensive with large deposits.
iDebit withdrawals are not as quick as other banking options. Typically, they will take up to 5 business days to be processed to your iDebit balance and when you try to cash in the money to your personal bank account, you will have to wait even longer.
iDebit is easy to use and requires no strong preparation on the player's part. Just about anyone can open an account and use it freely.
Countries Which Use iDebit in Online Casinos
Exclusive to Canadian Customers
Unsuitable for non-Canadian Customers
As we have mentioned above, iDebit only works with eight different Canadian banking institutions. Therefore, it is quite easy to conclude that only Canadian players get to use iDebit for the purposes of online gambling.
Granted, you do not need to be a Canadian citizen, you simply need to hold an account with one of the eight banks that iDebit works with. Granted, this is more likely to be the case if you are a citizen of the country, but there are exceptions to this rule. Additionally, there are also geographical limitations imposed by the service as to where you can access iDebit. If you are located in an unsupported country, iDeal will prevent you from logging into your account.
View more...
Using iDebit in Mobile Casinos
1

iDebit Payments from Mobile Devices

Playing from a smartphone or tablet is becoming ever more common in the iGaming industry and more customers are resorting to this more convenient method. Of course, the mobile versions of online casinos are equipped with the same features as their desktop counterparts. This includes all of the usually supported banking solutions which are available on the desktop version. Making the payment from your mobile device involves the same process and one can easily fund their casino balance with iDebit. You simply have to find the Cashier page, select iDebit as the payment method and enter the appropriate information.
2

Accessing iDebit from a Mobile Device

The iDebit website also extends support for mobile devices, which means that you can easily check your balance and order payments from your smartphone or tablet. Again, the process is the same and you should easily accomplish it. Unlike other payment solutions, iDebit does not have a dedicated app and you will have to access the platform from your browser. The mobile version of the website is fully adapted for mobile use, thereby giving you full access to the platform and retaining all functionalities.
iDebit Casino Bonuses
There are plenty of bonuses and promotions that you can claim as an iDebit user. Online casinos rarely bar deposits with iDebit from participating in promotions so you should take full advantage of this opportunity.
Deposit Bonuses
Free spins
No deposit bonuses
Loyalty Schemes
iDebit Casinos Safety and Security
iDebit Identity Protection
Supplemented by Banks' Security
iDebit comes with several high-level identity and privacy protections to users of the service. This is needed because you are, after all, placing your money and sensitive information in iDebit's care. The first and most important feature is the SSL encryption used to encode all private data from potential wrongdoers. Effectively, it makes it unreadable for anyone who manages to get ahold of the information. Therefore, only you and iDebit employes will be able to access it freely, keeping it secure. Modern-day encryption systems are quite complex and it is incredibly difficult to decipher any piece of information successfully.
On a side note, the iDebit service is verified by McAfee, which signifies that it is secure in all aspects and that you have nothing to worry about. Moreover, iDebit also abides by the rules and regulations set out by the government.
View more...
iDebit Alternatives for Online Casinos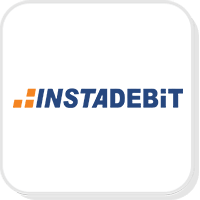 Instadebit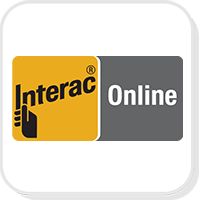 Interac Online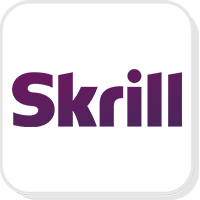 Skrill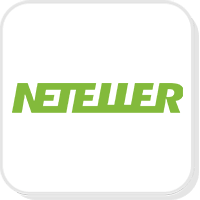 Neteller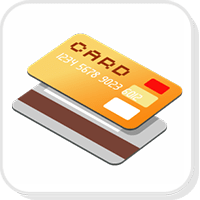 Credit Cards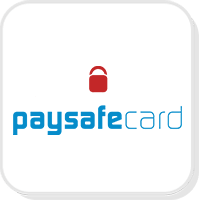 Paysafecard