PayID entered the Australian fintech payment industry in 2018, with the method being introduced as a part of the New Payments Platform (NPP). PayD is a payment service that enables easy and secure transactions that are initiated thanks to a specific identifier, which can be your phone number, email address, or ABN. This fintech service offers several benefits, making it a solution that is also often used by Australian online casino players for their virtual payments.
To be able to initiate payments via this service, all that you will need is PayID and a phone number. As this type of payment solution is supported by over 100 banks, it can be utilized by quite a few online players for smooth online casino payments.
How PayID Works with Online Casinos?
1

Finding Participating Bank

Before you proceed with using PayID for your online casino payments, you should check if your bank supports the payment service. You can do that by visiting the official webpage of PayID and heading to the Find my Bank section. There, you will be able to type the name of your bank and quickly find out if it supports payments through the PayID system.

Currently, PayID can be utilized by customers of over 100 banks, including the biggest four banking institutions in Australia, which include the Commonwealth Bank of Australia, Westpac, the Australian & New Zealand Banking Group, and the National Australia Bank.
2

Connecting Bank Account to PayID Service

Once you have found your bank on PayID's list of supported banking institutions, click on the respective logo to be redirected to the corresponding PayID page of your bank. This will prompt you to log into your bank account and follow the instructions required to activate the PayID service.

You can also go directly to the webpage of your online banking or open your mobile banking app. If you head to the Settings section of your account, you should be able to find the option allowing you to activate your PayID payments. To do that, you must provide an email address or phone number that will be linked to your PayID account. The banking institution may ask you to go through a 2FA to verify the process, after which your PayID will be set for your future payments.
3

Smooth and Secure Casino Payments via PayID

Once players have set up their PayID, they can quickly send money to their online casino accounts or request a withdrawal via the same service. The reason why the method is so secure is the fact that players do not expose any banking details while initiating the payments. What is more, transactions via PayID are processed extremely fast and allow players easy deposits and withdrawals.

Whenever you choose to deposit into your gaming balance via PayID, you will be provided with an email address or a phone number of the casino, which you will need when you initiate a payment via PayID. As for the withdrawals, you can simply pick the service, enter the amount you would like to cash out, and provide the email address or phone number you have linked to your PayID account.
How We Evaluate PayID Casinos?
Whenever you are trying to find the best casino for PayID users, you can pay attention to several factors that can make or break your online casino experience. We will cover the various aspects that can help you enjoy a top-notch virtual gaming time while handling your bankroll via PayID.
Security
Relevant Fees
Speed of Transactions
Accessibility of PayID at Online Casinos
User Experience at PayID Casinos
Bonus Availability for PayID Users
---
Security
As already mentioned, one of the big advantages of payments via PayID is the security the service is offering. Since players will not be exposing any type of sensitive information during the payments, they will enjoy an extra layer of protection while they handle their casino deposits and withdrawals.
While the service itself is very secure, you should also make sure that the virtual casino of your choice is also utilizing the right tools to ensure a safe and fair gambling environment.
---
Relevant Fees
Whenever you are choosing the website where you would like to play your favorite games, you should also make sure that you will be able to handle your bankroll in the most budget-friendly way. Before you join a virtual casino, make sure that you will not be charged any additional charges for using PayID for your transactions.
As PayID is a payment solution catering to Australians, it is also important to check if you will be able to set up your account in AUD. That way, you will not be required to pay conversion fees on your casino payments.
---
Speed of Transactions
Another important factor that can help you enjoy a great online casino experience while making your payments through the PayID system is the speed of transactions. It is important to know that you will be able to top up your account instantly and be able to redeem a bonus or make a real-money wager right away.
The speed of payouts is also very important as virtual casinos will always have your withdrawal request evaluated before you are allowed to cash out your winnings. Make sure that the casino where you are about to play has reasonable time frames for withdrawal approvals and you will not be asked to wait too long to receive your money via PayID.
---
Accessibility of PayID at Online Casinos
The great thing about the PayID service is that it is usually available for both casino deposits and withdrawals. However, you should also confirm with the virtual casino where you plan to play for real money. You can either see the methods that will be available to you after you open an account with the casino or you can contact the support team of the brand and check if PayID will be available for both types of casino transactions.
---
User Experience at PayID Casinos
One reason why many players might choose to use PayID for their online casino payments is the convenience the service offers to its users. Since PayID is supported by more than 100 Australian banks, the chances to be able to use PayID are rather high for most Australians. Once you set up your PayID, you can easily complete payments with just an email address or phone number, making transactions a cakewalk.
---
Bonus Availability for PayID Users
One of the appealing sides of online casinos is the ability to regularly make use of generous bonus offers. Many promotions will require players to make a certain deposit to be able to redeem the respective bonus. That said, some virtual casinos will exclude some methods from promotional offers. Typically, PayID users have no issue redeeming casino offers but it is up to players to check any bonus terms and conditions before they go ahead and try to redeem a bonus.
PayID Casino Deposit
PayID offers one of the smoothest ways to handle your online casino deposits. The method allows fairly high deposit limits, however, it is always up to the virtual casino's policy to determine the maximum you can deposit via this banking solution. Meanwhile, the speed of deposits is extremely fast, and rarely would casinos impose fees on deposits via PayID.
Deposit Limits
Fees
Deposit Processing Times
---
Deposit Limits
Typically, every online casino will set certain limits for deposits that will apply to most of the methods the brand supports. Since every virtual casino may have its own deposit minimum and maximum, we cannot list a specific range for PayID users, which will apply to every Australian-friendly casino that supports the payment solution. That said, the limits that apply to PayID deposits will most likely be the same as the limits for other payment solutions. Most online casinos will require their patrons to deposit a minimum between AU$10 and AU$20. The maximum, however, may range significantly, depending on the casino's policy so you should check before you initiate your PayID deposits.
---
Fees
One very important thing that plays an important role in every player's choice of a preferred deposit method is the possibility of paying any surcharges. The good news is that virtual casinos tend to charge no fees on deposits carried out via the PayID system. Of course, we advise you to always check the casino's fee policy before you proceed with making any deposits via PayID. What is more, since PayID is a solution linked to one's bank account, different banks may impose fees for using the service. Any related surcharges, however, will depend entirely on the policy of each bank.
---
Deposit Processing Times
Whenever you request to make a payment to your casino account via PayID, you will be able to instantly top up your gaming balance. The only exception may be your first-ever deposit to the virtual casino via the service. In that case, it may take up to 24 hours for the approval of the transaction. Any following deposit, however, will appear in your gaming profile in just a few seconds.
PayID Casino Withdrawal
After you are ready to cash out your casino winnings, you can also resort to the service of PayID. The service enables fast and secure withdrawals that will also be extremely budget-friendly.
Withdrawal Limits
Fees
Withdrawal Processing Time
---
Withdrawal Limits
Just like with deposits, withdrawal limits differ according to each casino's policy. Typically, the minimum that players can withdraw via PayID is equal to the minimum deposit amount or it is slightly higher. That means that the least amount players can cash out via this method is somewhere around AU$20. The maximum, however, will have a very different size in every casino, with many websites also allowing VIP players to raise their withdrawal limits.
---
Fees
When it comes to fees related to PayID withdrawals, players will be happy to know that most virtual casinos do not impose any surcharges for cashouts via the banking service. Of course, players are advised to also check the fee policy of each online casino before they request their withdrawals via PayID.
---
Withdrawal Processing Time
If you request to cash out your winnings via PayID, you will be glad to know that the service allows pretty fast withdrawals. Of course, this type of payment cannot be as fast as withdrawals since the casino will first take up to 48 or 72 hours to approve the payout request. After that, the transaction is usually instant, allowing you to enjoy your winnings in one of the fastest ways possible.
PayID Pros and Cons
Before you put PayID to the test and see whether it will ensure the safest and most convenient casino payments, you can compare the positive and negative sides of the service. That way, you can determine whether this is the right method for your casino experience.
Pros of Using PayID in Online Casinos
Cons of Using PayID in Online Casinos
PayID works with more than 100 Australian banks, which ensures that a large number of Australians will have access to the service. Four of the biggest banking institutions in the country also offer PayID payments, further ensuring that most online players in Australia will be able to utilize this solution for their casino payments.
PayID is a service supported by Australian banks and it is not possible to receive payouts from an outside country. This also limits the accessibility of the service as it will not be available to players who reside outside Australia.
Online casino players can use PayID for both their deposits and withdrawals. This is very convenient as they can transfer money to their casino balance and then withdraw their winnings to their bank account without going through the trouble of utilizing different services.
Since PayID is a fairly new payment solution, it still has not been adopted by a large number of online casinos. What is more, as the method is available only in the Australian market, the number of casino brands that choose to include the method in their supported payment solution is even smaller.
PayID is a safe payment solution that eliminates the need to expose any banking information while initiating online casino payments. The service is supported by major banks, which further ensures the security of the payment solution.
PayID does not offer any form of direct support communication. Instead, if users have any issue they would like to resolve, they need to get in touch with support representatives of their banks.
Casino payments carried out via PayID are extremely fast, with deposits being processed instantly. As for withdrawals, after the casino approves the payout, players can receive their winnings within a few minutes or up to a few hours, depending on the casino.
Countries Which Use PayID in Online Casinos?
Currently, PayID is a payment solution that is strictly available only in Australia, which significantly limits the reach of the method when it comes to online casino payments. Nevertheless, it is one of the most convenient ways Australian players can handle their casino transactions.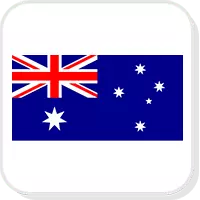 Australia
---
Australia
PayID was introduced as a part of NPP Australia, which is an organization handling and governing all local real-money payments. The service is currently supported only by banks located in Australia and is available at more than 100 banks within the country. Among the numerous banking institutions that support the PayID payment solution, there are also the country's "big four", which include Australia and New Zealand Banking Group, Commonwealth Bank, National Australia Bank, and Westpac.
While the number of virtual casinos that accept PayID payments is yet to be expanded, the brands that support the method allow players to use PayID for both deposits and withdrawals. Typically, virtual casinos do not impose any fees on PayID payments but it is possible that banks may charge certain fees for using the service.
Using PayID in Mobile Casinos
1

Easy Payments Through Mobile Banking

If you have already activated your PayID payments through your online banking account, that means that you are ready for your mobile payments as well. However, if you are yet to activate this service and you wish to play for real money at a mobile casino, you can also use your mobile banking app to activate PayID. Just log into your account, head to Settings, and follow the steps required to set up your PayID email address or phone number. You can then head to the section that allows sending money via PayID and quickly top up your casino account via your handheld device.
2

Smooth Mobile Deposits and Withdrawals via PayID

You can use PayID for both deposits and withdrawals on the go. If you are playing on the mobile version of your preferred online casino, you can head to the Cashier page and pick PayID as your preferred deposit method. This will provide the casino's PayID details, which you will need to initiate a deposit into your gaming account. Meanwhile, the mobile withdrawal process will simply ask you to provide your PayID email address or phone number and confirm the transaction. As you can see, the whole process on a handheld device is the same as the one you go through when you play on your PC device.
PayID Casino Bonuses
If you are curious about the types of casino incentives you can redeem by depositing via PayID, we have listed several bonus variations we believe any player could enjoy.
Welcome Match Bonuses
Returning Players Bonuses
Free Spins
Loyalty Programs
---
Welcome Match Bonuses
The majority of online casinos offer their newly registered members generous welcome offers that typically require newcomers to make their first deposit of a certain amount. New players who decide to make their first deposits via PayID will have no issue redeeming this type of offer as most casinos do not exclude the service from their Welcome Bonus deals.
---
Returning Players Bonuses
Just like Welcome Offers, returning player bonuses typically request a certain deposit before players can redeem another match bonus. This is yet another type of casino incentive that is typically available to players who have chosen PayID for their online gaming deposits.
---
Free Spins
Virtual casinos can offer free spins to their patrons either as an addition to a match bonus offer or as a separate type of casino incentive. In most cases, however, free spins are released only after players have made a certain deposit into their gaming account. This is where PayID will come to help, as it is typically a method that is included in most casinos' free spin promotions.
---
Loyalty Programs
A large number of virtual casinos will offer their regular players the chance to upgrade to VIP members and enjoy exclusive perks. In most cases, you earn VIP points as you make real-money wagers at the respective casino. Of course, you need to regularly fund your gaming account if you wish to continue making bets on your favorite games. That is why PayID is a great option for players who wish to enjoy VIP perks at virtual casinos. As the service allows fast deposits, you can quickly top up your account and start wagering right away.
PayID Casinos Safety and Security
Top-Level Banking Security
PayID Part of NPP Australia
Bank Account Details are Always Protected
Since PayID is a service supported by major Australian banks, payments through this particular system are processed thanks to players' online/mobile banking accounts. That means the transactions are encrypted and protected via enterprise-class technology, ensuring no unauthorized parties will have access to players' sensitive information.
View more...
PayID Alternatives for Online Casinos
Although PayID offers plenty of perks, as mentioned earlier, the method still has not been implemented as a payment solution by many virtual casinos. What is more, its reach is rather limited as the service is available only in Australia. This is why we suggest trying several alternatives when PayID is not an available payment option.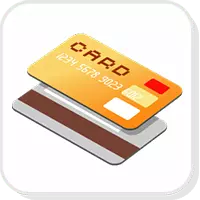 Credit/Debit Cards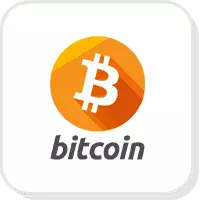 Cryptocurrencies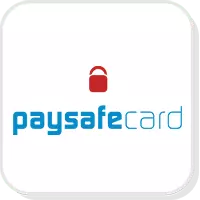 Paysafecard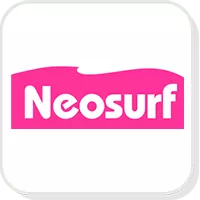 Neosurf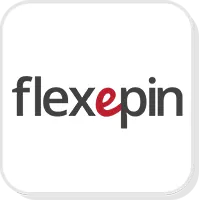 Flexepin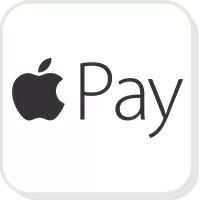 Apple Pay
---
Credit/Debit Cards
This is probably the most widespread payment method for online payments, available at almost any virtual casino. What is more, if you have a bank account, chances are, you own at least one credit/debit card. Visa and Mastercard-branded cards are supported as a payment option at most online casinos, allowing players to use them both for deposits and withdrawals. The one inconvenient part of the method is that players will need to provide their card details whenever they initiate any type of casino payment.
---
Cryptocurrencies
With crypto payments becoming more popular in the iGaming field, more players choose to use Bitcoin, Litecoin, or any other popular cryptocurrency for their casino payments. This type of method allows fast deposits and withdrawals, with payments being extra secure as they are, in a way, impossible to track. If you have stumbled upon a crypto-friendly casino, this can be a great alternative to PayID payments.
---
Paysafecard
This is a prepaid card solution that will allow players to top up their accounts in an extremely secure way. As the method does not require exposing any type of personal or banking details, deposits are processed with an additional layer of security. What is more, the service allows players to open a Paysafecard account and use it as an e-wallet whenever they wish to withdraw their casino winnings.
---
Neosurf
Another prepaid card solution that is very popular with Aussies is Neosurf. Just like the aforementioned option, Neosurf allows players to make instant deposits without providing any type of sensitive information. Most virtual casinos will also allow players to withdraw their funds via Neosurf, provided they have registered with the service and have a Neosurf e-wallet.
---
Flexepin
You may also see Flexepin as a supported option at quite a few online casinos. This is another great alternative to PayID, allowing players to simply purchase a Flexepin voucher either online or at a nearby retail shop. The voucher enables fast deposits that will spare you the trouble of exposing any card or bank account details. The one inconvenience about this method is that it is not available for withdrawals, forcing players to look for another option for their payouts.
---
Apple Pay
Players looking for a PayID alternative can also resort to Apple Pay, which is an e-wallet service available to iPhone users. It is extremely secure, allowing players to authenticate their transactions using fingerprints or the FaceID feature of iPhones. Deposits are extremely fast and secure and some virtual casinos will allow players to withdraw their funds to their Apple Pay wallet. The one disadvantage of the method is that it is exclusively available to iOS users only.