Although electronic checks are not as widely used as they were a couple of years ago, it seems that the popularity they have acquired among avid casino fans is certainly not on the decrease. Interestingly enough, this payment method has managed to gain new grounds among less tech-savvy casino buffs as it allows them to make smooth and hassle-free transactions while playing over the Internet.
While some gambling enthusiasts would describe eChecks as a payment method, which is behind the times, others opt for it because of its straightforwardness. On top of that all transactions via eChecks are carried out promptly and safely, which explains why so many virtual players are still willing to use them when handling their gambling transactions.
How eChecks Work With Online Casinos
1

Obtaining a Checking Account

The first precondition of using eChecks while gambling online is to possess an operating checking account. So as to clear up any confusion, players should be aware that checking accounts are also known as transactional accounts or demand accounts. One of the distinguishing traits of the checking accounts is that more often than not, they make for a limitless number of deposits and for a good number of cashouts.

Luckily, almost every banking institution gives its customers the chance to obtain a checking account. Occasionally, maintaining your checking account is low-cost, which explains why they are so sought-after. As soon as you have opted for a checking account, you will be allowed to lay your hands on your money in a couple of convenient ways, including via eChecks.
2

Opting for Opting for eChecks

Since electronic checks stand out as a brisk and secure payment method, it might be expected that they can be found at so many web-based casinos. If you have already found an online casino, which comes up to your expectations, loading your balance with cash takes logging into your account, and opting for eChecks as a preferred deposit method. Finally, casino buffs just need to furnish all the requisite data and to approve the transaction.
3

Inputting the Data

Even if you have used electronic checks or the traditional paper checks only once before, this suffices to have the full peace of mind that your transactions will be smooth sailing. The information you will be compelled to input includes your name, the name of the bank where you have an account, its routing number, which can be found at the bottom of your financial documents, your account number, and finally, the preferred deposit amount.
How We Evaluate eCheck Casinos
If you are a newcomer to the online gambling scene, you should not be taken by surprise when you see the long list of gaming websites where you can wager. With so many options at your disposal, you can easily stumble upon a fly-by-night operator, which can put you in a predicament. So as to avoid such a scenario, we have established a couple of criteria, which will greatly facilitate your choice.
Security
Fees Involved
Transaction Speed
Accessibility
How Easy Is to Use eChecks
Can eChecks Be Used for Deposit Bonuses
---
Security
The first and foremost criterion virtual players should see for is whether the operator that has commanded their attention is dependable and trustworthy. Getting an idea about that is not that hard, especially if you know what are upright operators remarkable for. One of the best ways to verify that the web-based casino you are planning to play at is worth your while is to see if it is properly regulated and whether the company has devoted all its energies to protecting its patrons.
---
Fees Involved
Ascertaining that while being at your online casino of choice, you will not face any additional fees and costs is part and parcel of the decision-making. Although many casino mavens tend to neglect this aspect of their betting session, it is vital to make sure that you will not end up paying sky-high charges when topping up your account or when retrieving your profit.
---
Transaction Speed
Another distinguishing trait of the proper eCheck casinos is that operators go above and beyond when it comes to processing payments. This criterion is not of little account since every casino lover wants to rest easy that his/her deposits and withdrawals will be handled in the shortest possible time. Hence, while evaluating the web-based casinos, we give credit to operators that process payments from and to the gaming website expeditiously.
---
Accessibility
When choosing where to gamble, you should never stick your neck out by signing up for an account with the first company, which has drawn your attention. One of the first things you should check about the web-based casino you have the intention to play at is whether the company accepts transactions via eChecks from the geography you are based in.
---
How Easy Is to Use eChecks
While evaluating the online casinos, which accept payments via eChecks, we always inspect the banking page of the operator in order to make certain that its prospective customers will not hit a snag while managing their funds. If the company knows its stuff, it will allow its patrons to handle their transactions without a care in the world so that they could have a whale of their time.
---
Can eChecks Be Used for Deposit Bonuses
The last thing we are constantly on the alert for is whether deposits via eChecks qualify for the promotional incentives the gaming website has in store for its customers. It might have already hit you that deposits via some payment methods do not qualify for all promotional offers, which does not apply to transactions via eChecks. Still, we always recommend ascertaining of that beforehand.
eCheck Casino Deposit
Electronic checks have already managed to gain distinction as expeditious, secure, and efficient banking method, which allows you to upload funds into your casino balance without a hitch. This payment method stands out with its exceptional straightforwardness as in practice, eChecks are the digital analog of the conventional paper checks we are all used to seeing and using. Even if you have not opted for that payment method before, you should feel at ease that the procedure you should follow when using eChecks is undemanding.
Limits
Fees
Processing Time
---
Limits
Some casino mavens, especially the middle-of-the-road ones, might not be gruntled with the deposit limits they need to abide by when managing their funds via eChecks. The bare minimum for deposits via the other banking solutions typically ranges between $10 and $20, which is certainly not the case with eChecks. On some occasions, deposits via eChecks might be well over these amounts as many operators have imposed minimums of $50 or even $100. Specifying the upper limits might turn out to be a bit hard as they vary widely across the gaming websites.
---
Fees
Electronic checks are a tried-and-true payment solution for gambling enthusiasts also because they are affordable. When managing your gaming funds via electronic checks, you will certainly not end up paying some unreasonable fees, which is the case with some of the other banking solutions out there. In most cases, players who decide to upload funds into their balance via eChecks will be required to pay some insignificant fees, which might not even exceed $1. Moreover, most operators avoid applying extra fees on deposits via eChecks.
---
Processing Time
As likely as not, at that point, many of you are wondering how long do deposits via eChecks take. Most of you are probably well aware that there is an extended wait time when using conventional paper checks. Luckily, this is not the case with their virtual cousins as casino mavens will receive their funds in almost no time. Electronic checks pose as an excellent way to load your balance with cash as once you have wrapped up the payment, you can get going with playing your favorite games that instant.
eCheck Casino Withdrawal
One of the things virtual players should take into account if they plan on managing their gaming funds via eChecks is that not all operators process withdrawals via this banking method. For that reason, we recommend visiting the cashier of the casino or contacting the customer support hosts so as to find out how matters stand beforehand. If withdrawals via eChecks are not supported, you simply need to examine the other options you will be presented with.
Limits
Fees
Processing Time
---
Limits
If the gaming website you are playing at processes cashouts via eChecks, it is advised to check out the limits you need to abide by. Once again, the withdrawal limits might not live up to the expectations of small-scale players as they might find them too high. Still, if eChecks are not available for cashouts, you should consider other options such as the traditional wire transfers, credit/debit cards, or other payment services such as digital wallets. The good news is that normally, the withdrawal limits of these payment methods are more reasonable, which turns them into a viable option.
---
Fees
Although most operators that accept cashouts via eChecks do not charge extra fees, avid casino fans should acquaint themselves with the policies of the financial institution where they have an account. Another thing they should never overlook are the service fees the bank might charge on their transactions.
---
Processing Time
In the event that you are a newcomer at your gaming website of choice, and you are just about to withdraw your winnings for the first time, you should take into account that you will be compelled to verify your identity by uploading some documents. It goes without saying that this will prolong slightly the withdrawal of your profit. Additionally, if possible at all, cashouts via eChecks take much longer in comparison with such transactions via some of the other banking solutions. As soon as the financial department of the casino has approved your transaction, it might take 5 or even more business days until you lay your hands on your winnings.
eChecks Pros and Cons
If you are still in a quandary whether eChecks measure up to your expectations, one of the best things you can do in order to make a good choice is to set the strong points and the weaknesses of the payment method side by side. Thus, casino buffs will be able to make up their mind whether the payment solution ticks all their boxes or not.
One of the biggest advantages of using eChecks is that they are available at almost all corners of the globe. Players from almost all countries around the world are allowed to make use of them, which is not the case with a good deal of the other banking methods.
One of the biggest weaknesses of eChecks is the prolonged withdrawal timeframe as sometimes, such transactions can take 5 working days or even more.
The popularity of the eChecks can also be ascribed to the fact that deposits via them are handled in the twinkling of an eye, thus allowing avid casino fans to proceed with playing the games they fancy without further ado.
Another setback of using electronic checks is that not all operators support cashouts via them. Thus, virtual players might make heavy weather of cashing their winnings out as they will need to fall back to another banking solution.
Another great benefit of using eChecks is that many web-based casinos facilitate deposits and withdrawals via the banking method. Thus, casino buffs are saved the hassle to seek out another banking solution when they want to take out their winnings.
Some casino buffs might consider the higher withdrawal limits a drawback as well.
Electronic checks also stand out as an extremely affordable payment solution.
What virtual players also enjoy about eChecks are the enhanced security levels. Since banks rely on some of the most sophisticated security systems, casino buffs will have the freedom to handle their payments without being anxious about their safety all the time. Not to mention that banks are constantly on the alert for any fraudulent activities, which is yet another great benefit.
When using eChecks, casino mavens are unlikely to overstep their budget or to run up a debt as they can only use the money they have in their checking account, thus ensuring that they cannot get carried away while gambling online.
Countries Which Use eCheck in Online Casinos
One of the best features of eChecks is their worldwide availability, which gives the payment method a decided advantage over a good deal of the other payment methods. What is more, some of the most established and reputable operators process transactions via eChecks, meaning that virtual players' options are unlikely to get drained.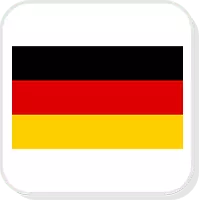 Germany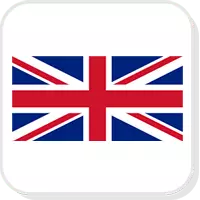 United Kingdom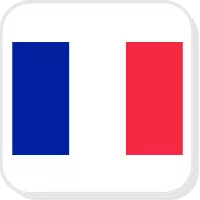 France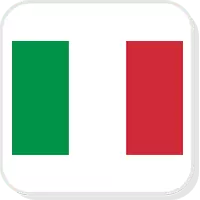 Italy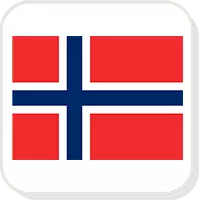 Norway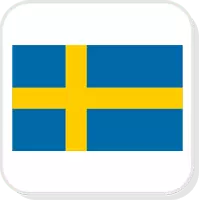 Sweden
---
Germany
Casino mavens from Germany lean towards using eChecks when gambling online for the simple reason that transactions via this payment method are a walk in the park. Moreover, when using eChecks, gambling enthusiasts enjoy much cheaper payments, which is yet another great benefit. eChecks also do not lack when it comes to the promptness of the transactions, which makes more and more German players opt for the banking method.
---
United Kingdom
Brits are known as being extremely exuberant when it comes to playing casino games, which is why they prefer using payment methods, which make for the speedy transfers of funds. Obviously, eChecks fit perfectly in their needs and preferences as an ever-growing number of UK-friendly casinos support payments via this banking method. What players from the UK most enjoy about electronic checks are the enhanced security levels, as well as the better control they have over the money they spend when gambling online.
---
France
Citizens of France also turn out to be quite hooked as far as online gambling is concerned. Unsurprisingly, eChecks have acquired the status of a fan-favorite payment method among players from France because of the safe and speedy transactions they enjoy. Moreover, a good deal of the casinos, which welcome players from France process deposits and withdrawals via eChecks, which is a great advantage. Players have a soft spot for eChecks also because they are extremely affordable.
---
Italy
Obviously, Italians also have a taste for casino games. Unsurprisingly, electronic checks have gained traction in that territory as well as the payment method allows avid casino fans to manage their funds without any trouble. In addition to this, some of the largest and the most established web-based casinos handle transactions via eChecks, which makes more and more players go for that payment solution. Finally, the wider transaction limits turn out to be a great advantage for high-stakes players from Italy.
---
Norway
Norway is yet another country where electronic checks have gained much ground among people who enthuse over casino games. What they enjoy most about the payment method are its unmatched security levels, as well as the speediness of the transactions. What is more, with eChecks, avid casino fans are unlikely to get too carried away and to build a debt as the payment method will give them better control over the funds they will lay out while wagering online.
---
Sweden
Electronic checks have grown to become a fan-favorite payment method for virtual players from Sweden as well. The most obvious reason why casino mavens prefer electronic checks over the other banking solutions is the top-class security they enjoy. What is more, Swedish players also appreciate the enhanced efficiency of the payment solution, as well as the lower fees they will be facing.
Using eChecks in Mobile Casinos
1

Opening a Checking Account

The first precondition of using eChecks during your betting session is to obtain a checking account, which normally is not a demanding undertaking. Please note that you should differentiate between your checking account and your saving or standard bank account as these are a different kettle of fish.

Getting such an account is certainly not burdensome as players can do so over the Internet or by visiting any of the financial institutions, which offer such services in person. As soon as you are ready with this, you can proceed with your betting session.
2

Bringing About a Payment via eChecks

Then, depending on the type of mobile casino you have joined, you will be required to launch its app or to visit its website via the browser of your smartphone or tablet. Making a deposit via electronic checks takes directing your steps to the cashier of the mobile casino where you should opt for eChecks as a preferred payment method. After you have initiated a transaction via eChecks, you will be prompted to input some information, which does not differ from the information you should include in the standard paper checks.
3

Completing the Payment

So as to complete the payment, gambling enthusiasts will be prompted to feed in their account number, the routing number of the bank, the name of the bank, their name, and the check number. Once you have input this information, and you have made up your mind about the amount you wish to upload to the mobile casino, you just need to confirm the payment. The transaction will be handled forthwith, meaning that you can start gambling whenever you feel like it.
eCheck Casino Bonuses
eCheck depositors who are after the very best gambling experience should not turn a blind eye to the promotional incentives operators have up their sleeves. Sometimes, availing yourself in the bonuses the company has furnished you with might turn out to be the best way to get bang for the buck. Thankfully, the majority of the operators give eCheck depositors full access to the promotional offers they run, thus allowing them to get some extra profit.
Deposit Bonuses
No Deposit Bonuses
Free Spins
Loyalty Program
---
Deposit Bonuses
As their name hints, claiming a deposit bonus first takes uploading a specific amount of money to your casino balance. Usually, such promotional offers go hand in hand with a fixed percentage at which the deposited amount will be matched. It is true to say that the Welcome Bonus is one of the promotional offers, which are all the rage among eCheck depositors as thanks to it, they can enjoy a head start of their online gambling adventure.
---
No Deposit Bonuses
The no deposit bonuses have also turned out to be the in-thing for the simple reason that thanks to them, avid casino fans can revel in certain games on the house. Obtaining such a bonus will not cost you a dime, which is what makes such promotional offers so irresistible. The fact that usually, they are available to the existing customers of the casinos, as well as to newcomers is what adds an extra appeal to the no deposit bonuses.
---
Free Spins
Occasionally, virtual players will be presented with such promotional offers upon registration as in the majority of the cases, your Welcome Bonus will be made up of a specific number of free spins, as well as a match bonus. That being said, there are also eCheck casinos where you will be awarded a couple of free rounds so as to get familiar with the slots the gaming website offers. Such goodies are extremely well-liked by eCheck depositors because of their inherent entertainment value.
---
Loyalty Program
Acquiring a VIP status might not be that easy, but it might be worth the effort, considering the boons and the special perks players can get in return for their patronage to their online casino of choice. While playing at some online casinos, eCheck depositors can feel like royalties as they will be offered goodies, which are tailored exclusively for them.
Related Banking Methods
eCheck Casinos Safety and Security
Licensing and Regulations
Data Protection
Varied Gaming Solutions
Considering that new online casinos crop up almost every day, total greenhorns might end up bewildered while looking for a dependable and trustworthy operator. Many players are easily carried away by the flashiness of the gaming websites, thus failing to ascertain that their security will be guaranteed while wagering online. So as to avoid such a scenario, you should always be watchful for the things we will elaborate on now.
Before you get to know the experience the company delivers, you should first make sure that the operator has a valid stamp of approval issued by credible regulatory authorities such as the Maltese Gaming Authority, the Government of Curacao, or the UK Gambling Commission among others. Thus, the proper eCheck casinos will also have explicitly stated where they are based.
Additionally, the operators that are worth your while will have their software tested by independent companies on a regular basis, and the results from the tests will be made public on the gaming website itself.
View more...
eCheck Alternatives in Online Casinos
Perhaps, you have already arrived at the conclusion that eChecks pose as a viable payment solution for managing your gaming funds. In spite of that, it would be wise if virtual players have more than just a single option to turn their hand to when topping up their casino balance with cash or retrieving the profit they have amassed.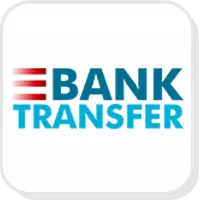 Wire Transfers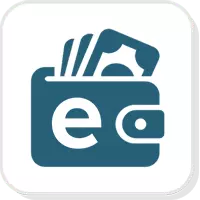 Digital Wallets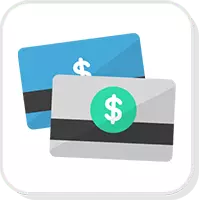 Prepaid Cards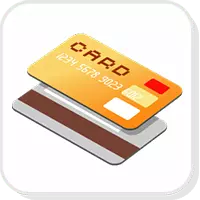 Credit and Debit Cards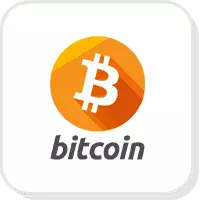 Cryptocurrencies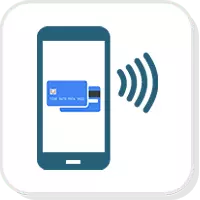 Paying through Mobile
---
Wire Transfers
Wire Transfers are easily one of the most popular payment solutions, which is preferred by casino buffs from a broad range of countries. Wire Transfers pose as a good eCheck alternative because of their great availability as almost all gaming websites process payments via it. Additionally, the payment method can be used when depositing and withdrawing, which makes for greater comfort of the transactions.
---
Digital Wallets
No matter whether you are an old hand at gambling, or you are a total novice, perhaps you are already aware of the popularity of e-wallets. Just like Wire Transfers, digital wallets can be found at almost all online casinos, and allow casino mavens to handle deposits and cashouts in a hassle-free manner. Moreover, the security of the payments via digital wallets is further enhanced since avid casino fans do not need to expose their personal or banking data.
---
Prepaid Cards
If you are one of those casino fans for whom their safety is of prime significance, prepaid cards might live up to your expectations. This banking solution might turn out to be a perfect fit for you for the simple reason that the need to disclose any of your banking details when making a payment is eliminated. What is more, casino buffs stand no chance to slip into debt as they cannot overstep the value of the prepaid card.
---
Credit and Debit Cards
Credit and debit cards are a viable eCheck alternative because of their straightforwardness as transactions via this payment method are a breeze. What is more, such transactions stand out with their briskness, which is a great benefit gambling aficionados will appreciate. Finally, nearly all operators boast payments via this banking method, meaning that you will have more than one string to your bow.
---
Cryptocurrencies
Cryptocurrencies have already begun to gain traction among virtual players as they have proved as a tried-and-true banking solution. Retaining your anonymity while gambling online will hardly be an issue, which is what makes many gambling devotees decide in favor of the payment method. Not to mention that deposits and cashouts are extremely expeditious.
---
Paying through Mobile
Players who are seeking to have better control over the funds they spend on gambling-related activities might enjoy the idea to make use of services such as Boku and Zimpler. These payment methods can turn out to be a great eChecks alternative because transactions are exceptionally streamlined.