One of the most convenient payment solutions that Australians and New Zealanders resort to is POLi. It is a great way to make safe and fast payments without exposing any sensitive information. The service was established in 2006 by Centricom Pty Ltd Trading and it helps numerous Australian and New Zealand residents to enjoy smooth, fast and secure virtual payments.
POLi can also be seen at quite a few gaming websites as a supported deposit option. This is great news for a large number of Aussie and Kiwi players as they can have a difficult time managing their gaming funds.
How POLi Works with Online Casinos?
1

Check Whether Your Bank Supports POLi

If you have decided to use POLi for your online casino deposits, you will be able to top up your account in a few simple steps. The payment process via this service is extremely easy to follow and allows fast deposits.

The first thing you need to do before you can use POLi for your deposits at gaming websites is to check whether you can actually use the service. While POLi is supported by a large number of Australian and New Zealand banking institutions, you still need to check whether your bank is one of them. You can do so by heading to the official website of POLi where you can see a list of all supported banking institutions.
2

Obtaining a POLi Account

The very convenient thing about deposits about POLi is that you will not need to open an account with the service in order to use it. You will, however, need to log in to your online banking account. For this purpose, make sure that you have first activated this feature and you have a username and password which will allow you to use your online banking service.
3

Make Hassle-Free Deposits via POLi

Once you are sure you can use POLi, you can proceed to the deposit section of the online casino and select POLi from the available payment options. After you have entered the sum you would like to deposit, you will have to choose your bank. The next step is to log in to your online banking account and confirm the transaction. After that, the transaction will be completed.
How We Evaluate POLi Casinos?
It is easy to find a proper POLi virtual casino, however, you have to make sure that it meets a few important requirements. This will ensure that you will have a fun, fair and rewarding time at the website where you play.
Security
Fees Involved
Transactions Speed
Accessibility
How Easy Is to Use POLi
Can POLi Be Used for Deposit Bonuses
POLi Casino Deposit
Aussie and Kiwi players will enjoy very secure, fast and budget-friendly deposits if they decide to entrust POLi with their payments. The service is definitely a good deposit option and there are several points to prove that.
Deposit Limits
Fees
Processing Time
POLi Casino Withdrawal
Unfortunately, POLi is a payment service which players will be able to use only for deposits at online casinos. This is why they will have to find another service which will help them cash out their winnings.
Withdrawal Limits
Fees
Processing Time
POLi Pros and Cons
A good way to decide whether POLi is the best payment option for you is to compare its positive and negative sides. This will help you to settle on using the service for your casino deposits or choose another option.
POLi is a great deposit option that Aussie and Kiwi players can use at virtual casinos. They often have a limited number of options when they wish to top up their gaming accounts and this service will have them covered.
Not many players will be able to use POLi as a payment solution as it is available only for Aussie and Kiwi players. If you reside outside Australia or New Zealand, you will not have access to the service of POLi.
Transactions carried through POLi are extremely safe as it acts as a mediator between your bank and the virtual casino where you play. You will not be exposing any bank account details and your personal information and money will be safe.
POLi can be used by players only for their virtual casino deposits. When it comes to their withdrawals, they will have to look for another method and this can be quite inconvenient.
You can instantly boost your gaming balance via POLi which will allow you to enjoy your favorite games right away.
While POLi is supported by many major Australian and New Zealand banks, there are also some banking institutions which will not offer the service and you will not be able to use it at gaming websites.
You do not need to create a POLi account in order to use the service for your deposits at interactive casinos.
Deposits via POLi incur no fees which is a very budget-friendly way to manage your gaming balance.
Countries Which Use POLi in Online Casinos
POLi is a service available only in Australia and New Zealand and it is partnering with some of the biggest and most trustworthy banking institutions within those countries. This way, Aussie and Kiwi residents will be able to enjoy fast and secure virtual payments, including at some gaming websites.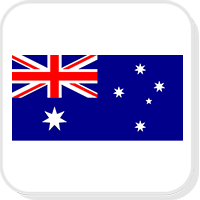 Australia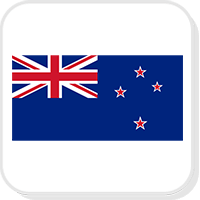 New Zealand
Using POLi in Mobile Casinos
1

Pick You Mobile Casino

As mobile casinos are extremely popular among many virtual players, mobile payments have also become an important part of one's gaming on the move. Thankfully, POLi is a service which can run smoothly on different devices, including mobile ones.

You do not have to choose between a browser-based mobile casino or casino app when you wish to deposit via POLi. You can resort to this service, no matter which type of mobile casino you have joined. On either of the platforms, you will enjoy smooth deposit experience, as the process is similar to the desktop one.
2

Head to the Cashier Page

You will have to open the Cashier section of the mobile casino and pick the deposit option. The next step will be to select POLi from the available options and enter the amount you would like to deposit. The next step is very similar to the one you follow on a desktop device.
3

Use Mobile Banking for Your Transaction

Once you have selected POLi as your preferred method for a deposit, the mobile casino will ask you to log in to your mobile banking account. Even if you are not using a special app for your mobile banking, as long as you enter your username and password, you will be able to carry on with the process. When you log in to your account, you will be asked to confirm the transaction and your deposit will be complete.
POLi Casino Bonuses
If you have joined a virtual casino, chances are, you will have at least a few promotions you can use. These are often related to the deposits that players are making and sometimes some methods will exclude you from a promotion. This, however, is rarely the case for POLi users.
Deposit Bonuses
No Deposit Bonuses
Free Spins
Loyalty Program
POLi Casinos Safety and Security
Additional Layer of Security
POLi Works with Trustworthy Banking Institutions
Latest Encryption Technology
It is important to know that you will have a safe experience when you play for real money at a virtual casino. One of the biggest advantages of POLi is that it ensures very safe payments which are very important for virtual players.
The main reason why POLi facilitates safe payments is the fact that it is a mediator company. It simply helps players to deposit money from their bank accounts but eliminates the need for exposing banking details. This adds another layer of security to one's casino payments and helps players to protect any piece of sensitive information.
View more...
POLi Alternatives for Online Casinos
Due to some online gambling restrictions, Aussie and Kiwi players might have a hard time finding a virtual casino that accepts POLi deposits. This is why it is worth trying some of the following alternatives. They will allow you to handle your funds just as easy and some of them are even available for both deposits and withdrawals.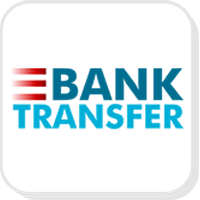 Bank Transfers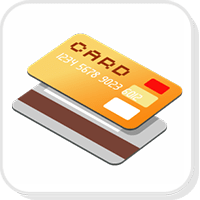 Credit/Debit Cards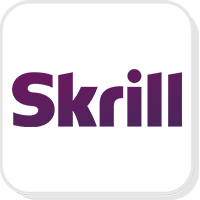 Skrill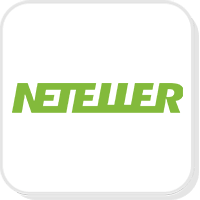 Neteller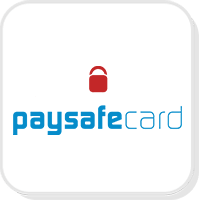 Paysafecard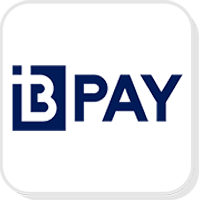 BPAY