As the technology scene is constantly evolving, there are new developments in every aspect of our daily lives. Payments are also a sector which is taken big leaps and strives to develop new ways to pay in a faster, easier and much safer way. Since people are relying more and more on their smartphones, fintech companies have also made sure that payments via mobile devices are possible.

One of the latest and most convenient ways that iOS users can manage their payments is via Apple Pay. You can compare this service with an e-wallet which is always available on your iPhone, iPad or Mac computer. The best part is that Apple Pay becomes also widely accepted as a deposit option at online casinos.
How Apple Pay Works with Online Casinos?
1

Set Up Your Apple Pay Account

Using Apple Pay at virtual casinos is extremely easy but there are a few things you need to do before you can utilize the service. Once you are ready to use Apple Pay at your preferred virtual casino, you will be able to boost your gaming balance in no time.

In order to be able to use Apple Pay as a payment method at interactive casinos and other merchants, you need to set up your account. This is done from the Wallet app on your iOS device. Make sure that your card issuer supports the service of Apple Pay and proceed to save your credit and/or debit card. You will also need an Apple ID to set up your Apple Pay account. If you are using an iPhone or iPad, you might be able to save your cards into the Wallet app by simply scanning them.
2

Head to the Virtual Casino

If you have chosen a virtual casino where you would like to play, head to the Deposit section of the Cashier. There, you will see all of the possible payment options and you will be able to select Apple Pay from the list of options. After entering the amount you wish to deposit, click on the Apple Pay icon. This will prompt you to verify the transaction via Touch ID or Face ID.
3

Verifying the Payment

Depending on the iOS device you are using for your Apple Pay casino deposit, you will be asked to verify the transaction in different ways. Devices which support the Touch ID option will prompt you to touch the Home button with your finger as you usually would when holding your phone. This way you will authenticate the payment and your money will instantly appear in your gaming account. The Face ID feature will ask you to hold the device in front of you so that it can scan your face. This will quickly verify the transaction and the deposit will be done.
How We Evaluate Apple Pay Casinos?
In order to be able to determine which Apple Pay casino is the best destination for virtual players, we take into consideration a few factors. They show us which gaming websites can be trusted and ensure a fun and fair gaming experience.
Security
Fees Involved
Transactions Speed
Accessibility
How Easy Is to Use Apple Pay
Can the Method Be Used for Deposit Bonuses
Apple Pay Casino Deposit
If you are wondering whether Apple Pay is a good deposit option, then you can take a look at the speed, limits and fees that come along with the service. This will help you to weigh up the benefits you will enjoy when depositing via Apple Pay.
Deposit Limits
Fees
Processing Time
Apple Pay Casino Withdrawal
It is unfortunate but Apple Pay users will not be able to use this service for their casino withdrawals. This is why players will have to look for an alternative method which will still help them get their money in a fast, secure and pocket-friendly manner.
Withdrawal Limits
Fees
Processing Time
Apple Pay Pros and Cons
The service of Apple Pay presents several perks to its users but it also has a few lacking points. This is why you can compare the good and the bad side of the service and decide for yourself whether it is worth using it.
Apple Pay is extremely easy to use and it allows players to make instant deposits at virtual casinos. As long as you have set up your Apple Pay account, you will be able to make fast and secure payments with a couple taps on your smart device.
One of the biggest downfalls of this method is the availability of Apple Pay. Obviously, it is supported only by iOS devices which means that a large number of players will not be able to use it.
The payment service of Apple Pay is extremely secure as it uses encryption technology to protect your sensitive details. What is more, the transactions are verified via Face ID or Touch ID which means that you are the only person that can authenticate the payment.
Since not all mobile device users can resort to Apple Pay payments, not many virtual casinos tend to accept the method for deposits. This makes finding a proper Apple Pay gaming website a bit challenging.
You can use this service no matter whether you are playing on your iPhone, iPad or Macbook. This means that you can enjoy smooth and secure payments across different devices.
Another disadvantage of the service is that casino players will be able to use Apple Pay only for deposits. When they wish to cash out their winnings, players will have to look for alternative options.
Deposits via Apple Pay at online casinos incur no additional charges. This allows players to handle their gaming funds in a very affordable manner.
Countries Which Use Apple Pay in Online Casinos
While the service of Apple Pay is available in a handful of countries around the world, mainly European players will be able to make use of the method at online casinos. This is due to the different gaming regulations in certain countries which prevent any transaction to or from gaming websites.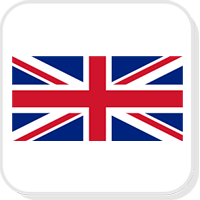 United Kingdom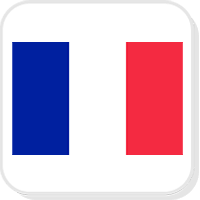 France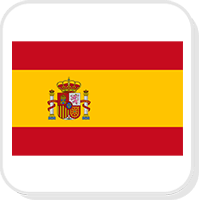 Spain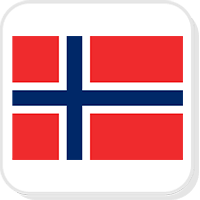 Norway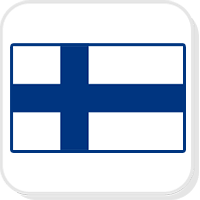 Finland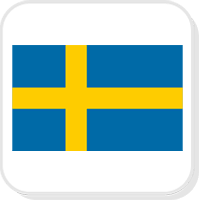 Sweden
Using Apple Pay in Mobile Casinos
1

Set Up Your Apple Pay Wallet

If you have not saved your credit and/or debit cards in the Wallet app on your device, you should do so. You will also need an Apple ID when setting up your account. Follow the steps you are required to make and you will be ready to use Apple Pay at mobile casinos in no time.
2

Head to the Cashier

Whether you have chosen a browser-based mobile casino or you have installed a dedicated app, this step will be the same. You need to head to the Cashier section and select the Deposit option. Enter the amount you wish to upload to your gaming account and select Apple Pay as your payment method.
3

Authentication of the Transaction

When you choose to make your mobile casino deposit via Apple Pay, you will be asked to verify the transaction. Depending on the Apple device you are using, you will use either the Touch ID or Face ID feature to complete the deposit. It is possible to be asked to provide a password you have previously chosen for your Apple Pay account, instead of using the aforementioned authentication options. Once you authorize the transaction, your money will appear in your gaming account.
Apple Pay Casino Bonuses
When you play at an interactive casino, you are often offered different types of promotions. Those include incentives such as deposit bonuses, free spins, loyalty points and other special deals. They are often available after you have made a certain deposit and you have to make sure that your payment method will not let you down.
Deposit Bonuses
No Deposit Bonus
Free Spins
Loyalty Program
Apple Pay Casinos Safety and Security
No Exposing of Card Details
Safe Authentication Method
Encryption Technology
One of the biggest perks of Apple Pay is that it ensures safe transactions. The service is designed to allow easy payments which protect both you and your money with the best security technologies.
If you use directly your credit or debit card at online casinos, you will need to provide your card details so that the casino can save them. This is the only way to proceed with your payments but it is rather risky to provide such information to some websites. If you use Apple Pay, however, you will be able to enjoy deposits without exposing your card details. This will give you peace of mind as your payments will be much safer.
View more...
Apple Pay Alternatives for Online Casinos
While Apple Pay is a convenient way to deposit to a virtual casino, it can be hard to find a website that supports the service. This is why it is a good idea to look for alternative payment methods which are just as safe and easy to use.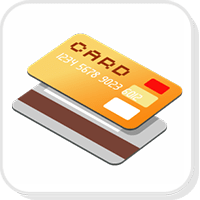 Credit/Debit Cards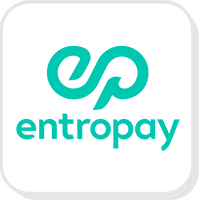 Entropay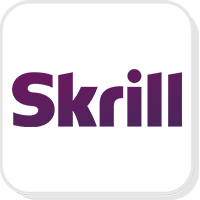 Skrill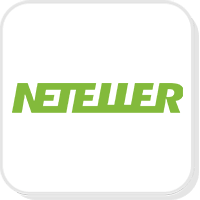 Neteller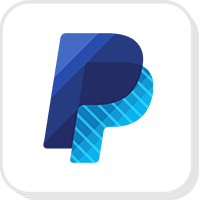 PayPal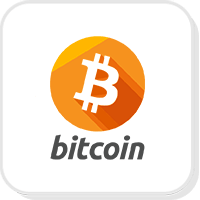 Bitcoin