Most casinos that offer online roulette do not develop their own games, with very few websites using proprietary software. Instead, they rely on the expertise of third-party vendors that specialize in software development.
Companies like Playtech, Evolution Gaming, NetEnt, and Microgaming have single-handedly changed the way we perceive roulette, transforming it from a landbased casino classic to a digital game we can enjoy from the comfort of our surroundings.
Most roulette variations you can play online are developed by these heavy hitters of the gambling industry. Online casinos purchase their roulette games from these vendors on a B2B (business-to-business) basis.
The developers are responsible for the games' infrastructure, the platforms, and the streams of live-dealer roulette variants. Some software studios even provide back-office solutions that enable online casinos to track customers' play, manage their support service, and exercise effective marketing.
What we intend to do next is provide you with a detailed guide on the best suppliers of online roulette in the world, explaining why these companies are worth their salt. We also feature concise information on some of their top roulette creations and answer the most common questions fans of the game might have.
Categories of Roulette Games You Can Play Online
Online players are facing such a great versatility they sometimes end up getting lost in the myriad of roulette variants available on the web. There are all kinds of options ranging from Playboy Roulette with gorgeous dealers in scant clothing to Pinball Roulette, which is a combination of classic roulette and a pinball machine.
With such a vast choice, it is sometimes difficult to make a neat categorization but we will do our best. We are of the opinion online roulette games can be classified into three main categories based on graphics quality and how the spin outcomes are determined.
Some roulette variants rely on RNG software for the results while others are governed by professional human dealers. RNG and live dealer roulette games are so vastly different that some software vendors focus specifically on one or the other.
But before we proceed any further, we would like to throw in a brief explanation on how randomness is ensured at online and landbased roulette tables.
RNG Outcomes vs. the Randomness at Landbased Tables
3D Roulette Governed by RNG
Live Dealer Roulette
Progressive Roulette
---
RNG Outcomes vs. the Randomness at Landbased Tables
The outcomes of roulette spins in landbased casinos are governed by a set of physical parameters such as ball and wheel speed of rotation, friction, air resistance, and gravity. Minuscule wheel defects can result in biases, which, in turn, lead to a certain level of predictability of results.
Landbased casinos go out of their way to guarantee random outcomes. They are quick to detect and remove non-random wheels from their floors.
From a purely theoretical perspective, one can "predict" the ball's drop zone provided they can measure and analyze all of the above-mentioned forces. Players, however, lack the instruments that would allow them to make such precise measurements and arrive at 100% accurate predictions.
Landbased roulette is random in this context, which simply means the results are immeasurable to such a great extent that we might as well consider them completely unpredictable. The frequent dealer rotation further contributes to the futility of this task.
In contrast, online roulette relies on software programs that generate random numbers to determine the results of spins. These programs are tirelessly spewing long number sequences which are then converted into a graphical representation of the things the player sees on their desktop or mobile screen.
The RNG software relies on highly complex algorithms to determine where the ball will land. Technically speaking, the RNG is incapable of generating completely random numbers. However, the algorithms it uses are complex enough to make it impossible for a person to discern any measurable patterns.
The number sequences are different each time because they result from random seed numbers. This guarantees the unpredictability of the outcomes in online roulette games. Furthermore, the casinos' software is regularly tested by independent specialists who ensure the RNG embedded in the games consistently picks numbers on a random basis.
If the software has not been tampered with, the RNG-based roulette games arrive at their expected payout percentages with large enough outcome samples.
---
3D Roulette Governed by RNG
Such roulette games ensure a highly immersive experience despite the fact they lack a human element in the form of a live dealer. They boast three-dimensional graphics making it possible for players to discern even the tiniest details at the virtual table.
The shiny wheels are exact replicas of those used in landbased casinos, so much so that you forget you are playing against a software at some point. This detailed visual presentation in combination with immersive ambient sounds makes for a highly realistic experience.
The intuitive interface makes it easy for players to size their bets and post chips on the layout. Similarly to landbased roulette, the 3D online variations are equipped with scoreboards, allowing trend bettors to track past results.
Information about table coverage, result distribution, and racetrack betting are available as well. Some 3D variations even enable superstitious players to change the rotation direction of the wheel.
Pros and Cons of 3D Roulette Games
Key benefits of RNG-based 3D roulette games:
Key drawbacks of RNG-based 3D roulette games:
They are available with demo credits or for real money
They lack the social interactivity of the landbased roulette tables.
The player can control the dynamics of the gameplay and determine the time between spins.
Online gambling on roulette and other fixed-odds games is illegal in some jurisdictions.
The table minimums are usually lower than those in landbased casinos.
Most online casino bonuses have higher wagering requirements for roulette or exclude it altogether from bonus play.
There is no need to comply with table etiquette.
---
Live Dealer Roulette
Unlike RNG-based roulette, live roulette plays on an actual physical wheel, with a dealer who spins the ball and verbally announces the results. The action takes place either in a traditional landbased casino or in a dedicated studio with a unique setting for each live roulette table.
The gameplay is transmitted in real time with the help of multiple cameras that stream what happens at the table in real time. The player uses the gaming interface for bet sizing and posting. After the dealer declares the result, the software pays winning players at the standard roulette odds.
You have a choice from several camera angles as well as the opportunity to chat with the dealer and the other players. Some suppliers of live software like Ezugi give you the chance to tip the dealers just like you would at the landbased roulette tables.
The developers are responsible for all aspects of the live games' operation, from creating the user interface to providing the live stream and designing the live tables' settings.
Pros and Cons of Live Dealer Roulette
Key benefits of live dealer roulette:
Key drawbacks of live roulette:
More social engagement and interaction
Not much time to place bets between spins
Multiple cameras at the live tables
Requires faster and more stable internet connection to prevent lags and stream buffering
Diverse table limits that fit into the needs of all players
Some tables are not in operation around the clock
Friendly and attractive dealers that keep you invested in the gameplay
Not available for play with demo credits in most cases
---
Progressive Roulette
Progressive jackpots in landbased casinos are often exclusively reserved for slot players. This is not the case at online casinos as some software suppliers have developed roulette games attached to progressive jackpot networks.
These jackpots grow incrementally because a small percentage of each stake goes toward the progressive prize. The latter continues to escalate, sometimes going into the seven-figure mark.
Some progressive variations like Playtech's Age of the Gods Roulette feature multiple-tier jackpots where players can win one out of several prizes. In Playtech's progressive roulette games, the prizes can hit randomly on any spin of the wheel. A random bonus game starts where players are guaranteed to win one of the progressive pots.
Microgaming, another heavy hitter when it comes to online casino software, also gives fans of the wheel-based game the chance to win big with Roulette Royale. The difference here is that the player must place the $1 Jackpot Side Bet if they want to stand any chance of collecting the prize. The jackpot drops when the same single number hits five times in succession.
Pros and Cons of Progressive Roulette
Key benefits of progressive jackpot roulette:
Key drawbacks of progressive jackpot roulette:
Roulette players are given the chance to win enormous jackpots.
In some progressive variants, you need to post a side bet on each spin just to qualify for the chance of winning the massive prize.
Some progressive roulette games have random prizes so there is no need to spend extra on jackpot side bets.
The odds of winning the pot in some variants are astronomically small because single numbers must hit repeatedly in succession.
Players with previous roulette experience face no difficulties with the progressive variants because they play according to the standard rules of the game.
The Best Platforms for Live Dealer Roulette
These days, it is nearly impossible to find an online casino that does not use live dealer software of some sort. After painstaking evaluation of all available platforms, we concluded the six suppliers listed below provide the best live experience to online roulette players.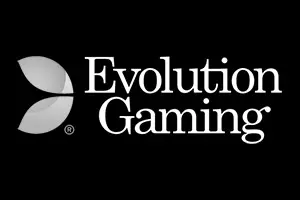 Evolution Gaming
Ezugi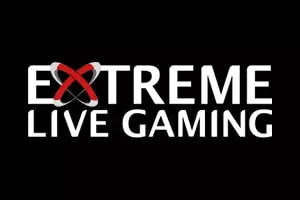 Extreme Live Gaming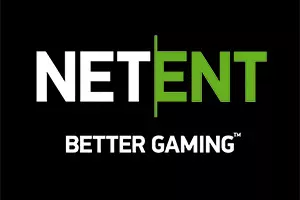 NetEnt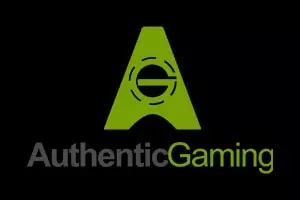 Authentic Gaming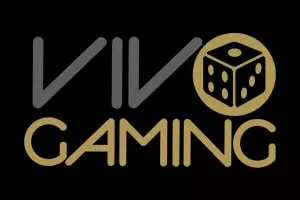 Vivo Gaming
---
Evolution Gaming
Founded in 2006, Evolution Gaming has since revolutionized the online casino industry and operates the broadest range of live games in the world. The industry leader streams its live games from studios located in 12 different countries, including the UK, Sweden, the USA, Malta, Latvia, the Netherlands, Spain, Romania, and Belgium.
Evolution offers multiple roulette variants, including Dual Play Roulette which unites landbased and online fans of the game at the same on-premise tables. Its live games are overseen by some of the strictest gambling authorities in the world including the UK Gambling Commission, the New Jersey Division of Gaming Enforcement, and the Alderney Gambling Control Commission.
Roulette fans can enjoy a world-class gambling experience at a multitude of live roulette tables. The live platform supports many rich features including multi-tabling, multiple camera angles, slow-motion replays, statistics, information on hot and cold numbers, a dedicated chat facility, and a full-screen HD stream. Some roulette tables use native dealers who speak Italian, German, Swedish or Danish, among other languages.
Evolution Gaming roulette variations to check:
Immersive Roulette
Lightning Roulette
Live Speed Roulette
Double Ball Roulette
Dual Action Roulette
Slingshot Auto Roulette
---
Ezugi
Ezugi is one of the younger suppliers of live dealer software and was acquired by no other than Evolution Gaming at the beginning of 2019. The company has public and private studios in countries like Romania, Latvia, and Bulgaria, streaming live action from 20 or so tables.
This is one of the first live software providers to stream live action from a New Jersey landbased casino, Atlantic City's Golden Nugget. The company's operations have expanded over the past few years, with Ezugi offering its state-of-the-art products to more than a hundred online gambling businesses.
Ezugi's roulette catalog is not as rich as that of Evolution but they still boast a decent variety of options. Some of the games are broadcast from the floors of the Maltese casinos Portomaso and Oracle.
One of the biggest advantages of this software is that you have the chance to try live roulette for free in demo format. Other benefits of Ezugi's live offering include the option to tip the dealers, the availability of 6 different languages, multi-player games, and comprehensive game history on hot/cold numbers.
Ezugi roulette variations to check:
OTT (Over the Top) Roulette
Auto Roulette
---
Extreme Live Gaming
Extreme Live Gaming was established by Darwyn Palenzuela in the beginning of 2013. The company combines experience and technology to deliver a high-end live gaming experience to roulette players.
Its live products are closely regulated by licensing bodies like the Malta Gaming Authority and the UK Gambling Commission. Its live suite is also available to players from the Italian market thanks to a license granted by local regulator AAMS.
Extreme may not boast the largest roulette selection in the industry but compensates by delivering innovative content such as its flagship Golden Ball Roulette and Reel Roulette, where players can make side bets on familiar symbols from slots created by Extreme's parent company Novomatic.
In Club Roulette, players get to enjoy a more dynamic and social experience. Here you can create an avatar, engage with fellow players, and even see their bets on the layout in real time. Players who prefer faster gameplay without dealer interaction can try Extreme's automated roulette offering.
Extreme Live Gaming roulette variants to check:
Golden Ball Roulette
Club Roulette
Auto Roulette
Reel Roulette
---
NetEnt
NetEnt is one of the oldest casino software developers in the world being founded in 1996. The Sweden-based company listed its operations on the Stockholm Stock Exchange in 2007 and boasts a market capitalization of roughly $2 billion.
This Swedish company does not specialize exclusively in the provision of live casino solutions. They offer a variety of casino products, including progressive jackpots, slots, table games, and video poker. NetEnt's live roulette portfolio may not be as extensive as the offerings of the competition but its live tables boast an intuitive interface, superb streaming, and perfect synchronization.
The live roulette variations are optimized for mobile, with smartphone users having a choice from portrait and landscape mode. Toggling between different camera angles is also a possibility. One of the coolest features of NetEnt's live roulette is that players have the chance to post wagers after the ball has been released on the wheel, just like they would in landbased casinos. Multiple-languages are supported to the benefit of non-English speakers.
NetEnt live roulette games to check:
Live European Roulette with the La Partage rule
French Roulette with the La Partage rule
Live Automatic Roulette
---
Authentic Gaming
Authentic Gaming is a relatively new provider of live casino solutions whose history began in 2015. This Malta-based company shows great attention to details, which becomes obvious the very moment you open its live lobby. The company specializes exclusively in the provision of live roulette content.
Authentic Gaming's live platform is utilized by leading gambling operators the likes of the Kindred Group and LeoVegas. Authentic differentiates itself from the competition with its landbased to online convergence. This gives landbased operators the chance to connect their existing roulette tables to Authentic's live platform, extending their reach to a larger customer base.
The company streams the live roulette action from the floors of six luxurious landbased casinos, including Denmark's Royal Casino, London's Aspers Casino, Italy's Saint Vincent Resort and Casino, and Foxwoods Resort Casino in Connecticut, USA.
Its roulette variations boast features like racetrack betting, history of the past 250 results, auto betting, statistics on hot/cold numbers, and saving up to 7 of your favorite bets on the layout.
Authentic Gaming live roulette variants to check:
Blaze Roulette
Live Turbo Roulette
Authentic Turbo Roulette
Authentic Roulette Professional
Live Duo Roulette
---
Vivo Gaming
Vivo is yet another young company that strives to deliver authentic gaming content to roulette fans. Its HTML5-based platform gives players quick in-browser access both on mobile and desktop devices. The company holds a license from Curacao and caters predominantly to the Asian and Latin American markets. Respectively, players can choose from an Asian or a Caribbean studio.
The live platform of Vivo Gaming offers a limited choice of roulette variations. However, some of the innovative features incorporated into the software make the games worthwhile. You can try them at no cost with demo money. This gives you a decent flavor of the games so that you know what to expect when you start playing for real money.
Also, players have more time between spins (1 minute) to decide what bets to make next. You can place bets on the racetrack, view history of previous results, and see close-ups of the spinning wheel. The latter allows for a higher level of suspense and more excitement. You can also tip the dealers. They are fluent in both English and Spanish.
Vivo Gaming roulette variant to check:
Classic European Roulette with racetrack betting and the option to tip your dealers
Versatility is Key – The Studios with the Largest Online Roulette Collections
Playing common variations like American, French, and European roulette tends to get repetitive and boring over time. You can diversify your roulette experience by signing up with online casinos that use the services of older software suppliers like Microgaming and Playtech.
Both companies boast significant experience in the gaming industry and are not afraid to stray off the beaten path, delivering original variations that completely change the way roulette plays. These suppliers have greatly expanded their gaming suites over the years and currently offer the most comprehensive roulette selections you can find online.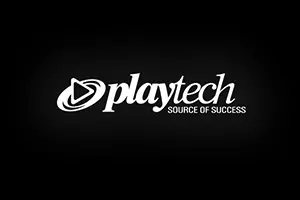 Playtech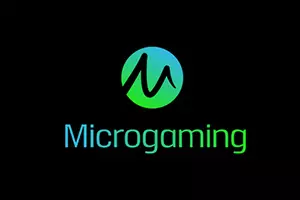 Microgaming
---
Playtech
Founded in 1999, Playtech presently boasts one of the largest online gaming portfolios that spans more than 700 premium titles. The company is listed on the London Stock Exchange and has established fruitful partnerships with many blue-chip gambling operations, including bet365, William Hill, and Ladbrokes.
Playtech discloses information about its games' theoretical return to player percentages and gives roulette players a choice from two main options – instant play and downloadable software.
The roulette games created by Playtech impress with a neat design, sleek visuals, and customization options like changing the color of the table baize, the view angle, and the wheel's direction of rotation.
The studio offers the standard set of double-zero and single-zero roulette versions in addition to a variety of unconventional options such as Multi-Wheel Roulette, Pinball Roulette, and Mini Roulette.
Playtech also supplies the most extensive selection of roulette games with progressive jackpots, such as Age of the God Roulette, Dragon Jackpot Roulette, and Frankie Dettori's Jackpot Roulette. Below are the must-try roulette games by Playtech:
Premium European Roulette
Premium French Roulette
Premium American Roulette
Premium Roulette Pro
Frankie Dettori's Jackpot Roulette
Dragon Jackpot Roulette
Classic Roulette
Age of the Gods Roulette
3D Roulette
Penny Roulette
Spread-Bet Roulette
1000 Diamond Bet Roulette
Video Roulette
Roulette Pro
101 Roulette
Multi-Wheel Roulette (6 wheels)
NewAR Roulette
Club Roulette
Multiplayer French Roulette
Multiplayer European Roulette
Pinball Roulette
---
Microgaming
Being one of the oldest suppliers of quality gambling software in the world, Microgaming boasts the most comprehensive selection of roulette variants, and casino games in general, with more than 800 options.
Microgaming's story started in 1994 when the company launched the first gambling site in the world, the Gaming Club, which continues to operate and use its software to this day. Unfortunately, the company withdrew from the US market in 2008 due to the country's anti-online gaming laws.
The world-renowned supplier has so far released 10 or so roulette variants, including the conventional set of European, French, and American Roulette from its Gold Series. The graphics in some in some of the older releases are not as sophisticated but the games compensate with playability and well-designed interface.
The French variations offer the La Partage rule where players receive half of their losing even-odds bets back when zero shows. In one variant, players have the option to activate and bet on up to eight wheels.
The multiplayer variation brings a social element into RNG roulette thanks to its interactive chat facility. Below is concise information about the Microgaming varieties we found the most appealing.
| Roulette Variation | Pocket Number | La Partage Rule | Racetrack Betting | RTP | Progressive Jackpot |
| --- | --- | --- | --- | --- | --- |
| European Roulette Gold | 37 | No | Yes, in expert mode | 97.30% | No |
| American Roulette Gold | 38 | No | No, but Neighbor bets are accepted | 94.74% | No |
| French Roulette Gold | 37 | Yes | Yes, in expert mode | 98.65% | No |
| Premier Roulette | 37 | No | Yes, red/black split and Neighbor bets are accepted | 97.30% | No |
| Premier Roulette Diamond Edition | 37 | No | Yes, with Call and Neighbor bets | 97.30% | No |
| Multiplayer Roulette | 37 | No | Yes, with Call and Neighbor bets | 97.30% | No |
| Multi-Wheel Roulette | 8 wheels with 37 pockets each | No | Yes, with Tiers, Orphelins, Voisins, Finales, and Neighbor bets | 97.30% | No |
| Roulette Royale | 37 | No | Yes, in expert mode | 97.30% | Yes |
Mobile-Compatible Roulette and Regulators
Mobile-Compatible Roulette Software
Meet the Regulators of Online Roulette Software
If you are like most roulette buffs out there, you probably prefer to take your favorite wheel game with you on the go so you can play whenever you feel like it. The popularity of mobile gaming is on the rise, so it makes sense for renowned software developers to optimize their roulette games for portable devices.
The biggest studios offer both RNG and live dealer roulette variants that are easily accessible via widespread mobile platforms like iOS and Android. Many developers have already embraced HTML5, making it possible to play roulette in the browsers of smartphones that use lesser-known operating systems. Some of the older releases rely on languages such as Adobe Flash and Java.
Roulette fans can usually access the casino lobby via browser-based apps without downloading anything although some casinos have designed downloadable mobile software for iOS/Android smartphones and tablets.
Mobile-compatible roulette games often support landbased and portrait mode, but it all depends on the developers. NetEnt's variations, for example, prompt you to turn your device sideways. Below are some of our favorite mobile-compatible roulette variants.
| Game | Software Studio | iOS | Android | Landscape/Portrait Mode | Full Screen |
| --- | --- | --- | --- | --- | --- |
| French Roulette Touch | NetEnt | ✅ | ✅ | Landscape | Yes |
| European Roulette Touch | NetEnt | ✅ | ✅ | Landscape | Yes |
| American Roulette Touch | NetEnt | ✅ | ✅ | Landscape | Yes |
| European Roulette Gold | Microgaming | ✅ | ✅ | Both | No |
| European Roulette VIP | Spinomenal | ✅ | ✅ | Both | Yes |
| Roulette Royal | Amatic Indistries | ✅ | ✅ | Both | Yes |
| Immersive Roulette | Evolution Gaming | ✅ | ✅ | Both | Yes |
| Auto Roulette with La Partage | Evolution Gaming | ✅ | ✅ | Both | Yes |
View more...
Commonly Asked Questions by Online Roulette Novices