They say the future is mobile and this certainly rings true where online gaming is concerned. All casino software vendors of good standing optimize their creations for play on the go, with roulette ranking among the favorites of mobile users. This table game is so mobile-friendly, it almost seems intentionally devised for play on the go.
If you wish to carry your favorite wheel-based game in your pocket but lack previous experience with mobile roulette, this article can prove useful to you. We cover device compatibility, compare the performance of browser-based versus downloadable roulette apps, and give you valuable hints on the best roulette variations to try as you go.
The Rise of Mobile Roulette
Why Is It So Popular?
Mobile Roulette vs Slots
Mobile devices have worked their way into the daily lives of us modern humans and truly define the age we live in. Let's leave the figures to speak for themselves. Statistics reveal the global mobile population has jumped to 4 billion individual users as of April 2019. Meanwhile, touchscreen devices account for around 48% of the global web page views as of February of the same year.
These tendencies extend themselves to the online gambling industry. Figures released by one of the biggest statistics databases on a global scale, the German portal Statista, revealed that 10% of the poll participants mostly use their smartphones for gambling.
This percentage may seem small but we should also consider the fact it pertains to regular users only. Some of the remaining 90% of the participants may not use their mobile devices solely for gambling but still place a bet or two on occasion as they go. This increase in mobile gambling participation is projected to continue in the years to follow.
View more...
Mobile Roulette Device Compatibility
1

Android Devices

Virtual roulette games can be played on the majority of portable devices available on the market today. All top software suppliers provide roulette variations adapted for Android smartphones and tablets.

Players with Android-based devices can enjoy their favorite roulette games without downloading any apps. Some casinos have also designed dedicated Android applications, available for download directly from their websites. Real-money gambling content was unavailable at the Google Play store until recently.

Google imposed a ban on real-money gambling apps in 2013. This enabled its rival iOS to claim a substantial share of the downloadable gambling apps market. The tables turned again in 2017 when the multinational tech giant relaxed its stance on real-money gambling apps.

Presently this type of content is allowed on Google's official app platform as long as the app developers have obtained valid licenses for the countries where the apps are distributed. Free-to-download gambling apps for real money are currently available at Google Play to players from the United Kingdom, France, and Ireland.
2

iOS Devices

Those who use iPhones running on the robust iOS system will experience no issues with loading their favorite roulette variants on the go. They face the same choice and can either download native iOS apps, if available, or play in their browsers. Either way, the experience is superb, with excellent visuals and game speed.

The iOS-compatible roulette variations also work on larger-screen devices like the iPad. Roulette performs quite impressively on such devices. Their larger screens make it all the more convenient to post bets on the layout.

Tablet users will experience no lags when they load and play several roulette games simultaneously. Multi-tabling with live roulette games is made rather convenient on this type of portable device. All aspects of the live action are clearly visible. Tablet users are less likely to misplace a bet by tapping on the wrong layout grid as it sometimes happens on a smartphone.
3

Smartphones vs Tablets

The mobile device's form is also a factor that bears consideration. Keen roulette players who insist on taking their favorite game wherever they go are recommended to stick to smartphones.

Phones are smaller in size and thus, highly portable because they can easily fit into the player's pocket. While thin, tablets have bigger frames which makes them less convenient to carry on the go. You often need a backpack or a handbag for the purpose.

Either way, mobile-compatible roulette games boast sharp graphics and fast loading times regardless of what operating system your device is based on.
What Features to Expect?
Regardless of the OS their devices use, smartphone owners will benefit from several cool features when playing mobile roulette. These include:
Sharper graphics
Basic layout
Undo button
Double button
Respin button
Autoplay
Quick Spin
Paytable
Outcome History Bar
---
Sharper graphics
Sharper graphics are an inseparable part of mobile gaming since portable devices use screens with denser pixel concentration. The visuals appear crisper and more vibrant on mobile. You can see the tiniest details of the virtual wheels which makes for a more immersive experience.
---
Basic layout
Most roulette games adapted for mobile devices use a basic layout that takes up most of the screen space. This enlarged layout makes it easy to post any bet you wish. Once you tap the spin button, the betting grid gives way to the spinning wheel. You have a closer, clearer look of the ball's trajectory around the ball track.
---
Undo button
You can reverse a bet by tapping the Undo button. When you have posted several wagers, you need to tap Undo repeatedly to remove the bets one by one in reverse order.
---
Double button
The Double button (x2) automatically doubles the size of all wagers you have on the layout.
---
Respin button
The Respin button allows you to repeat the same bet as the one you made during the previous round.
---
Autoplay
Autoplay enables you to play the game automatically without having to tap the spin button at the end of each round. You usually adjust the number of Autoplay rounds by dragging a slider. Depending on the settings you choose, the Autoplay feature stops when you exceed a certain win amount or when your real-money balance increases/decreases by an amount you specify.
---
Quick Spin
Mobile users can control the dynamics of the gameplay by turning on the Quick Spin feature. This significantly shortens the time between spins since there is no need to wait for the ball to land in a pocket. The winning result is displayed almost immediately after you tap the spin button.
---
Paytable
The Paytable shows you all available bets along with their casino odds and maximum limits.
---
Outcome History Bar
There is an Outcome History Bar displayed above the betting layout which shows you the previous winning numbers and colors. Fewer outcomes are shown due to the limited screen space. NetEnt's Roulette Touch, for example, shows you up to five previous winners.
Gameplay and Playing Experience
1

Placing bets

Roulette plays rather intuitively on mobile. You first select a chip value by dragging the desired chip denomination into view. You can drag the chip to the bet area or tap the desired betting grid to place your bet. When selected, the betting area is highlighted so you can clearly see the numbers your wager covers.

You tap the selected betting area repeatedly to add more chips of the same value to your wager. Once bets are posted, all you have to do is tap the spin button and keep your fingers crossed that the ball will choose one of your selected outcomes.
2

Landscape or portrait mode?

Keep in mind the roulette experience on a smartphone differs from that on a tablet, which comes closer to playing on a desktop computer. Some software suppliers like NetEnt have optimized their mobile roulette games for play in landscape mode only. Others support both landscape and portrait.

The device you use and the screen orientation of the game can have a significant impact on your playing experience. The landscape format is more convenient to tablet users because they normally place the device on their knees or hold it with two hands.

In contrast, smartphone users typically hold their devices vertically in one hand. Portrait mode is often preferred by the owners of small-screen devices. The availability of both formats is particularly important for roulette players who frequently switch from smartphone to tablet and vice versa.
In-Browser vs. Native Roulette Apps – Which One Performs Better?
Mobile casinos use apps to give players access to their roulette games. Some operators have native apps you can get at no cost from Google Play, the App Store or directly from the website of the respective casino. Others rely on browser-based apps that are essentially bookmarks to the mobile versions of their websites.
Which one you choose ultimately comes down to your individual preferences and your mobile device capabilities. The thing about downloadable gambling apps is that they sometimes take way too much memory space. You need to update them regularly if you want them to run smoothly.
Older versions often do not include the latest games and utilize outdated playing interfaces. You can run them, nevertheless, but will likely experience frequent screen freezes and annoying crashes. Playing roulette via in-browser apps is preferable if you are short of storage space and cannot afford to keep your casino's app up to date. Both options have their strengths and shortcomings.
Downloadable Roulette Apps
In-Browser Roulette Apps
Crisper graphics and better animations
Instant in-browser access without initial set-ups
Improved interface designed specifically with mobile users in mind
Less intuitive interface than that in dedicated apps
Faster loading speeds and smoother experience
Poorer performance and slower loading times
A smaller selection of roulette variants
Greater variety of different roulette games
Requires updates and extra storage space
No software installation and updates
Major Suppliers of Mobile Roulette Games
There are a handful of software suppliers that develop mobile-compatible roulette games you can play for real money. Each company approaches mobile roulette in a bespoke manner, producing games with a distinct feel, features, and gameplay.
Some suppliers like Evolution Gaming focus solely on the development and provision of live-streamed games while others develop both live and RNG-based roulette variations. Below is a brief overview of the four main software vendors to currently supply high-quality roulette for mobile.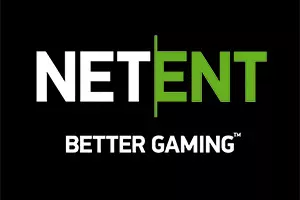 NetEnt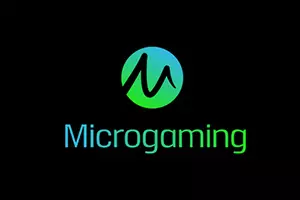 Microgaming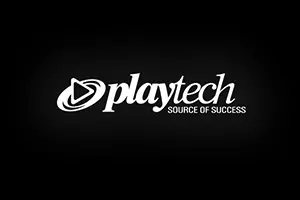 Playtech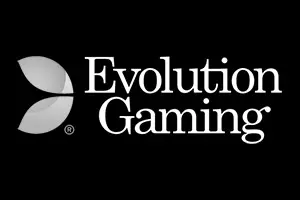 Evolution Gaming
---
NetEnt
NetEnt supplies a range of mobile casino games via its NetEnt Touch platform. The mobile roulette variants the Swedish studio offers stand out with a modern, yet simple gaming interface that will appeal even to the most sophisticated player preferences.
NetEnt's mobile roulette games are adapted for iOS/Android devices and use the same rules and return percentages as their desktop counterparts. However, the settings menus and the interface are optimized for mobile so that the games are easily controlled with taps and slides instead of mouse clicks.
The developer currently offers French Roulette, American Roulette, European Roulette, and Roulette Advanced for mobile.
---
Microgaming
Microgaming has a long history of supplying premium casino software which dates back to 1994. The studio offers a rich selection of titles, including several mobile-friendly roulette variants like European Roulette with racetrack betting, neighbor bets, and statistics of the last 100 spins.
---
Playtech
Playtech strays off the beaten path with bespoke mobile roulette games that feature exciting side bets, multipliers, and progressive jackpots. Some of the variants that are worth checking out on the go include Diamond Bet Roulette, Age of the Gods Roulette, Spread-Bet Roulette, and Mini Roulette. Playtech's selection of live-dealer games has also been optimized to run on mobile.
---
Evolution Gaming
Evolution Gaming is a leader in the provision of authentic gambling solutions, connecting smartphone users to the thrills of the live casino experience. Its live roulette tables are expertly optimized for all types of mobile devices and operating systems.
You can load them on all generations of iPhones, iPads, iPad Air, and iPad Mini. The live lobby is also accessible on a broad range of Android-based smartphones and tablets including Samsung Galaxy, Google Nexus, Sony, HTC, Huawei, and LG. Some of the live-tables we recommend you to join on mobile include Immersive Roulette, Auto Roulette with La Partage, and French Roulette Gold.
All Variations of Mobile Roulette
RNG Roulette on Mobile
Live-Streamed Roulette for iOS and Android
TV-Broadcast Roulette Shows for Mobile Players
While it is impossible to play the full range of roulette variations on the go, renowned software suppliers have optimized some of their best RNG-based games for portable devices, giving you instant access to your favorite roulette bets.
RNG roulette variations support both demo and real-money play. Some are available in landscape mode only, which renders them more suitable for tablet users. The betting range is broad enough to fit into the budget of all mobile players. However, the table limits may differ between casinos. Below are some of our top RNG roulette picks for play on the go.
| Mobile Game | Supplier | Racetrack for Call Bets | Landscape/Portrait Mode |
| --- | --- | --- | --- |
| European Roulette | Microgaming | Available | Landscape |
| American Roulette Gold | Microgaming | Available | Landscape and Portrait |
| European Roulette | Pragmatic Play | Available | Landscape and Portrait |
| French Roulette | NetEnt | Available | Landscape |
| Roulette Royal | Amatic Industries | Available | Works better in Landscape |
| American Roulette | NetEnt | N/A | Landscape |
| European Roulette | Spinomenal | N/A | Works better in Landscape |
| Virtual Roulette | EGT Interactive | Available | Landscape and Portrait |
| Spread-Bet Roulette | Playtech | Available | Landscape and Portrait |
| Age of the Gods Roulette | Playtech | Available | Landscape and Portrait |
| Double Ball Roulette | Felt Gaming | Available | Landscape |
View more...