Who says that online gambling cannot be just as fun as the land-based one? At Mansion Casino, virtual players have the chance to pick from numerous exciting titles and play for real money, just as they would at top-class brick-and-mortar casinos. To boost the gaming balance of its members, the interactive casino is also providing various promotional offers. This way both newcomers and regular players can relish better chances of sweeping generous payouts. Thanks to its extensive experience, Mansion Casino knows how to provide the most thrilling and rewarding casino experience to its loyal members.
Full Bonus Terms and Conditions
In order to provide its members with the best online gaming experience, Mansion Casino is also offering rewards for simply playing for real money. Patrons of the virtual casino can earn loyalty points for every wager they place, using their cash funds. Collecting more points will quickly change your status and along with your newly achieved VIP level, you will be able to enjoy different exclusive perks.
After each game that you play with real money, you will receive points which will be credited to your account. You can convert the points you have earned for cash bonuses. You can win loyalty points by playing various games at Mansion Casino. Each type of casino genre requires a different wager size in order to win a single loyalty point. The minimum bet that you must make on slots, scratchcards, arcade and Asian games in order to receive 1 point is £20. The minimum wager that will win you 1 loyalty point on progressive slots is £30. You must stake £40 on poker or other card games in order to win 1 point.
Wagering £50 on roulette will also reward you with 1 point. The bet that you need to place on blackjack in order to enjoy one point is £60, while the wager for baccarat must be £80. If you have decided to play video poker, you will have to wager £120 in order to win 1 loyalty point. The highest amount that you will need to bet in order to win a single point is £200 and it applies to craps, Sic Bo, Pontoon, Blackjack Switch and Blackjack Surrender.
Players who place bets in either AUD, HKD or JPY will not be eligible to receive loyalty points. Roulette bets with low risks, betting on red/black, odd/even, low/high, as well as double features on slots and video poker, will not reward you with any loyalty points.
The more points you earn, the higher VIP level you can reach. As soon as casino members start playing for real money, they acquire the Bronze status. If you have between 0 and 499 loyalty points, then you are a Bronze player. Once you reach 500 points, you will become a Silver player. This level ranges between players with 500 and 2,999 points. The next level is between 3,000 and 20,000 points and players who have earned that many points have a Gold status. The next tier of the Loyalty Scheme of Mansion Casino is the VIP one which includes players with over 20,000 points, who have made a deposit of over £3,000. The highest level of Mansion Casino's Loyalty Scheme is the VIP Elite one. It includes players who have collected over 50,000 points and have made a deposit of at least £24,000. Once you acquire the status of VIP or VIP Elite member you will have access to perks such as exclusive promotions, cashback offers, a dedicated account manager, higher withdrawal limits, faster payouts and invitations to exclusive VIP events.
The higher your VIP level is, the better cash bonus you are eligible to receive. For those who belong to the Bronze level, the cash bonus is £1 for 100 points or £10 for 400 points. Loyal casino members who have upgraded to Silver status will be able to enjoy a bountiful cash bonus of £50 for 1,500 points. If you have played for a long time and you have gained a Gold status, then you will be able to enjoy a cash bonus of £250 for 7,000 points. Gold players can also earn a cash bonus of £500 for 10,000 points. Being a VIP member of Mansion Casino offers better perks and players have the opportunity to earn £1,500 in cash bonus for 20,000 loyalty points. VIP players can also enjoy a cash bonus of £5,000 for 60,000 points.
Casino patrons have the right to choose to either redeem the points they have for a cash bonus or strive to earn even more loyalty points and convert them for a much higher prize. Since the conversion rate for a cash bonus becomes better with each level, it is definitely worth it saving your points and playing a little longer. This will ensure you a higher number of points and a better cash bonus.
The maximum cash bonus that Bronze, Silver and Gold players can redeem every month thanks to their loyalty points is £5,000. On the other hand, VIP players can redeem up to £20,000 in cash bonus per month while the sum for VIP Elite members is £30,000 for a month. It should be noted that players can claim the cash bonus only when they have logged into their account via a desktop device.
About Mansion Casino VIP Scheme Bonus
Points Needed for Level
Cash Bonus
Points for the Cash Bonus
Cash Bonus for Every 100 points
Regular Deposit Bonus
Exclusive VIP Promotions
24/7 Dedicated VIP Team and Personal Account Manager
Loyalty Level Welcome Bonus
Higher Withdrawal Limits
Faster Payments and Withdrawals
Special Cashback Offers
Invitation to VIP Events
Bronze
0 – 499
1
100
1
Yes
Yes
N/A
N/A
N/A
N/A
N/A
N/A
10
400
2.50
Silver
500 – 2,999
50
1,500
3.33
Yes
Yes
N/A
N/A
N/A
N/A
N/A
N/A
Gold
3,000 – 20,000
250
7,000
3.57
Yes
Yes
N/A
N/A
N/A
N/A
N/A
N/A
500
10,000
5.00
VIP
over 20,000 + minimum deposit of £3,000
1,500
20,000
7.50
Yes
Yes
Yes
Yes
Yes
Yes
Yes
Yes
5,000
60,000
8.33
VIP Elite
over 50,000 + minimum deposit of £24,000
–
–
–
Yes
Yes
Yes
Yes
Yes
Yes
Yes
Yes
Related Bonuses
Mansion Casino Monthly Madness Bonus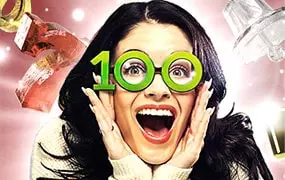 Mansion Casino is an interactive casino that has more than ten years of experience on the online gambling scene. Judging...
Read more