NetBet is one of the more recognizable gambling websites on the Internet, offering users a wide range of services including a sportsbook, an online casino, a lottery, and an online poker room. NetBet has been operating for quite some time, at the time of this writing, and has had an excellent track record with its wide user base. We will focus on the sportsbook section for the purposes of this review, giving you some insight on what you can do on this website.
Here punters have the chance to wager on a wide variety of different sports game, ranging from the classics such as football, horse racing, tennis, to some more peculiar ones like e-sports, virtual sports, surfing, and many more. There are many different options at NetBet and the sportsbook will be able to satisfy just about anyone.
NetBet's betting platform can be accessed through a lot of different means. Traditionally, the sportsbook is available via any desktop computer with an Internet connection. Alternatively, users can log in from their smartphones from just about anywhere and start placing bets on their favourite sports. This can be accomplished either through the mobile version of the website or via the intuitive mobile application available on both iOS and Android.

At NetBet, user satisfaction is of great importance to the company in charge. Therefore, punters can enjoy high-quality customer service whenever the need arises. Contact can be established via live chat, telephone, or email, depending on your preference. The support team is trained to handle any user issue and their aim is to resolve in the shortest time possible.
Bonus Info
Online gambling websites, whether they be online casinos, sportsbooks, poker rooms, etc., offer some incentive for punters to register with them. In the case of NetBet, you can enjoy various different promotions and bonuses, offering you the opportunity to get some benefits for your bets. There are offers available to both new and veteran players, each a little different from the other.
Welcome Offer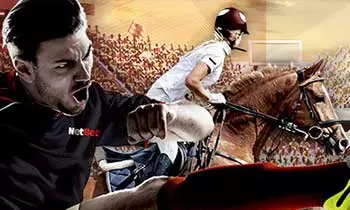 When you first register at NetBet, you will have the opportunity to claim a 50% deposit bonus once you top up your account. This amount can go up to €50 (or your equivalent currency) and can be used for any sports bet, outside of horse racing. To claim this bonus money, you would have to enter the code 'WELCOME50' upon making your first deposit. If you fail to do so, you may forfeit your right to receive the bonus.
Please note, that if you make your deposit using Skrill or Neteller you will not be eligible to benefit from this promotion. Additionally, the bonus money has to be wagered 6 times before you can withdraw it to your personal bankroll. This means that you have to place wagers equal to 6x bonus. You have to meet this wagering requirement within 60 days of receiving the bonus funds, otherwise, they will be rendered void.
NetBet Boost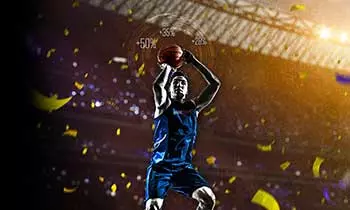 Occasionally, NetBet will offer punters the chance to wins some extra funds by boosting the payouts on particular bets. For instance, if the payout for a particular team to win is 3.5:1, then after the boost, the payout will be 5:1.
The particular matches in question change all the time, so there is no point in listing any in this review, but it has to be noted that this type of promotion is especially beneficial to punters. You can always check the boosted odds at the NetBet Boost page.
Combo Boost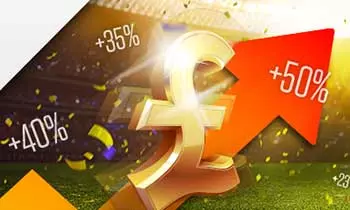 The Combo Boost promotion allows punters to receive up to 50% more in winnings by placing multiple bets at the same time on any of the following sports: football, tennis, basketball, ice hockey, and baseball. The more bets that you place the higher your winnings increase will be. At 3 simultaneous bets, punters receive 3% on top of their winnings, whereas the on 13 or more simultaneous bets, the bonus percentage goes as high as 50%. If you are relatively successful in your wagers, then this offer is just for you. Bets that qualify for the Combo Boost need to be priced at 1/5 and they have to be placed before the matches begin.
It must be noted however that punters from the UK, Poland, Portugal, Bosnia and Herzegovina, Burkina Faso, Benin, Ivory Coast, Czech Republic, Georgia, Croatia, Hungary, India, Kyrgyzstan, Lebanon, Lebanon, Lithuania, Moldova, Macedonia, Nigeria, Serbia, Russia, Slovenia, Slovakia, Uzbekistan, Zimbabwe, and Ukraine are not eligible to take part in this offer.
Mobile Bonus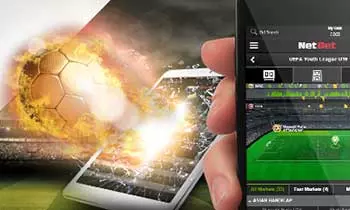 Those who like to play on the go will be most pleased to take part in this excellent promotion. Logging in to your account from a mobile device will give you the opportunity to claim a straight up €10 bonus. Placing a minimum bet of €10 at least 1.60 odds will qualify you to earn this bonus. Once your bet is settled, the bonus will be credited to your sportsbook balance and you can proceed to wager it as you please. This promotion only applies to your first bet on mobile and you can only claim it once.
Golden Goal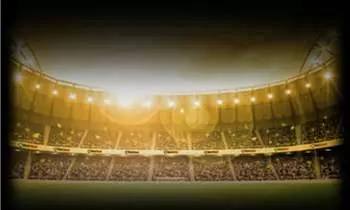 The Golden Goal promotion is a relatively unique feature of NetBet, where you will be able to make predictions on a whole series of matches. Each week you will be presented with one or more different grids, where you will get to guess on the winner of each match. There are five different grids in total – Premier League, Europe, Mini, Mini 2, and VIP.
The Premier League has 10 fixtures, Europe grid has 11, the VIP grid has 15, while the Mini and Mini 2 have 5 and 6, respectively. Each fixture in any grid is a match of a particular sports game. For each grid you will be asked to make predictions on the individual fixtures, with the possible outcomes being Win for Team 1, Draw, or Win for Team 2. For each game you make a prediction on, you will have to stake €1.00. When all matches are played and the result made clear, you will be rewarded, based on how many correct predictions you made. Each of the grids features its own individual progressive prize pool, meaning that it becomes higher with every bet placed.
Getting a certain number of correct predictions entitles you to a percentage of the prize pool while guessing all of them correctly will also win you a jackpot prize. The amount of money that you can win from this offer often goes into the thousands, so make your choices count.
General Bonus Terms
Before you decide to claim a bonus, there are several things that you need to be aware of. For starters, all bonus funds are subject to a wagering requirement. This means that you will have to wager the bonus money a certain number of times before you can withdraw it to your personal bankroll. Only wagers placed at 1.60 odds or higher will count towards the wagering requirement. Additionally, bets on horse racing and Virtual Sports do not contribute to the turnover. Once you are given a bonus, you will have a separate balance for real and bonus money. When placing a bet your real-money balance will be used first, though these bets do count towards the wagering requirement.
Please keep in mind that these are only general terms and may not apply to every available promotion. It is best that you read the terms and conditions of each promotion, before deciding to claim it. This way you will avoid any difficulties that may arise after the bonus is claimed.
Banking
NetBet is not a retail bookie and therefore you cannot use cash to place your bets. Instead, you will have to resort to one of the many different online transaction methods, supported by this sportsbook. Each of these methods is a tried and tested service used by many different people on the Internet. While they all accomplish the same task, some of them will meet your needs better than others. Additionally, particular services may only be restricted to selected countries. For your convenience, we will outline some of the more important transaction methods.
Credit Card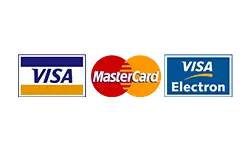 Credit cards are known to anyone who has a bank account. They are also the most commonly used method to make online payments. Credit cards are really convenient in the sense that you can use them practically anywhere and NetBet is no exception to this. They allow for instantaneous deposits and relatively speedy withdrawals, in a safe and reliable network.
Once you deposit your money at NetBet using a credit card you can immediately start placing bets with it. NetBet supports the two most used credit card brands in the world – Visa and MasterCard.
Skrill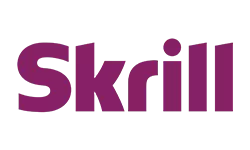 Skrill is a dominant brand in the realm of online gambling, being one of the most preferred services by users to transact small or large sums of money. This is an eWallet which you can use to safely and quickly send and receive money at your convenience. An eWallet service such as Skrill allows you to benefit from increased anonymity, as you are not required to share any personal information with the sportsbook.
Deposits via Skrill are instant and withdrawals usually take less than a day. This type of service is the fastest when it comes to receiving your money, which makes it a user favourite.
Neteller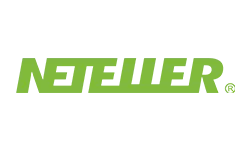 Neteller is another eWallet service that you have at your disposal. This one is quite similar to Skrill, though that is to be expected since both are subsidiaries of the same parent company. Neteller has a special place in the hearts of online gamblers, as it allows for fast and secure payments across the industry. There is hardly a bookie out there that does not support this user-favourite service so you can use it practically anywhere.
Deposits via Neteller are processed in a matter of seconds, while withdrawals are usually transacted within 24 hours, which is the fastest in the online gambling industry.
Paysafecard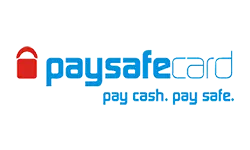 Paysafecard is one of the world's most popular prepaid online payment solutions available at hundreds of thousands of retailers across multiple countries. This method allows you to purchase a prepaid card with cash, which has a code that can be entered to make payments on the Internet. This also includes online gambling websites such as NetBet. Using this service you can make instant deposits, though withdrawals are not an option.
Trustly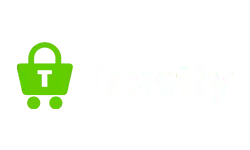 Trustly is an online banking payment solution that offers increased protection for personal funds. The service is very easy to use and it is connected directly to your bank account. While this might sound strange to you at first, please note that at no point will you be asked to supply your personal information to any gambling website.
Your data is entirely secure behind Trustly's security systems and you can make easy and convenient transactions from the comfort of your desk. Using this service, you can instantly deposit money to NetBet and start betting at once.
ecoPayz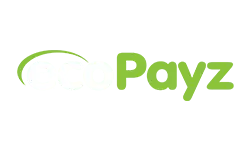 EcoPayz is a popular online payment solution which gives users the option to transact money in a safe and secure fashion. Using this service, you can store your funds and move them as you see fit. Additionally, ecoPayz also gives you access to virtual Visa cards, which can be used at any online store or website that accepts payments via this brand.
Deposits made via ecoPayz are instant, while withdrawals are carried out in a timely manner, taking no more than a few business days to appear in your balance.
Giropay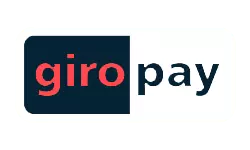 Giropay is an online payment service that is available exclusively in Germany. It is a direct bank transfer that happens over the Internet and it is one of the most secure ways to make payments online, though certainly not the most convenient. Giropay is different from other forms of transactions due to the fact that users need to have in their possession a TAN device to use the service. After you initiate you will be asked to insert your bank card in your TAN device and scan the barcode which will appear on the screen. This way you can be sure that no one else is using your funds for anything.
Losing your TAN device, however, will mean that you would not be able to make any payments. This payment solution is not very popular due to it being limited only to Germany, though there are other similar systems in other countries.
Banking Methods Options

| Banking Method | Minimum/Maximum Deposit | Minimum/Maximum Withdrawal | Deposit Timeframe | Withdrawal Timeframe | Countries Where Available | Currencies |
| --- | --- | --- | --- | --- | --- | --- |
| Visa | 10.00 – 900.00 | 10.00 – no limit | Instant | 4 – 8 business days | N/A | USD, GBP, EUR |
| MasterCard | 10.00 – 900.00 | 10.00 – no limit | Instant | 4 – 8 business days | N/A | USD, GBP, EUR |
| AstroPay | 10.00 – 900.00 | N/A | Instant | N/A | N/A | USD, GBP, EUR |
| Skrill | 10.00 – 4,000.00 | 10.00 – no limit | Instant | 2- 4 business days | N/A | USD, GBP, EUR |
| Giropay | 10.00 – 4,000.00 | N/A | Instant | N/A | Germany | USD, GBP, EUR |
| Bank Wire | No Limit | N/A | Instant | N/A | N/A | USD, GBP, EUR |
| Neteller | 10.00 – 5,000.00 | 10.00 – no limit | Instant | 2- 4 business days | N/A | USD, GBP, EUR |
| Paysafecard | 10.00 – 100.00 | N/A | Instant | N/A | N/A | USD, GBP, EUR |
| Euteller | 10.00 – 5,000.00 | N/A | Instant | N/A | N/A | USD, GBP, EUR |
| Trustly | 10.00 – 5,000.00 | N/A | Instant | N/A | N/A | USD, GBP, EUR |
| Bank Transfer | No Limit | 10.00 – no limit | Instant | 4 – 12 business days | N/A | USD, GBP, EUR |
| WebMoney | 10.00 – 1,000.00 | 10.00 – no limit | Instant | 2- 4 business days | N/A | USD, GBP, EUR |
| Qiwi | 10.00 – 5,000.00 | 10.00 – no limit | Instant | 2- 4 business days | N/A | USD, GBP, EUR |
| Montera.ru | 10.00 – 5,000.00 | 10.00 – no limit | Instant | 2- 4 business days | N/A | USD, GBP, EUR |
| Boleto Bancario | 10.00 – 5,000.00 | N/A | Instant | N/A | N/A | USD, GBP, EUR |
| InstaDebit | 10.00 – 5,000.00 | N/A | Instant | N/A | Canada | USD, GBP, EUR |
| Boku | 10.00 – 5,000.00 | N/A | Instant | N/A | N/A | USD, GBP, EUR |
| AstroPay Direct | 10.00 – 10,000.00 | 10.00 – no limit | Instant | 2- 4 business days | N/A | USD, GBP, EUR |
| Fast Bank Tansfer | 10.00 – 10,000.00 | N/A | 1 – 14 business days | N/A | N/A | USD, GBP, EUR |
| ecoPayz | 10.00 – 10,000.00 | 10.00 – 10,000.00 | 2 – 4 business days | 2- 4 business days | N/A | USD, GBP, EUR |
Loyalty and VIP Programs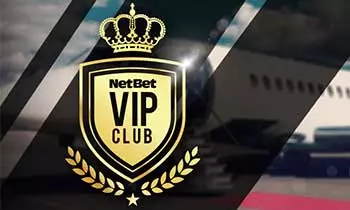 NetBet rewards those users who are loyal and committed to this sportsbook. For such punters, there is always the possibility to join the VIP club, reserved only for the top NetBet users. Here you will have access to many benefits that regular punters do not. VIP players will be able to bet at higher stakes, allowing them to make even more money. Additionally, VIP members will be able to enjoy a personal account manager, who will help them with everything related to their account with NetBet. The managers are available 7 days per week and are fully trained to handle anything you throw at them.
Moreover, those who are part of the VIP Club will be invited to attend some real-life sporting events, while also having access to more lucrative promotions. Overall, the benefits of being a VIP member are many and we are sure that anyone part of this program will not be disappointed. NetBet does not explicitly mention the needed requirements to become a member, though if you feel like that is a group that you should belong to, then feel free to contact the VIP support team at vip@netbet.com who can give you specific details and information.
Sportsbook Features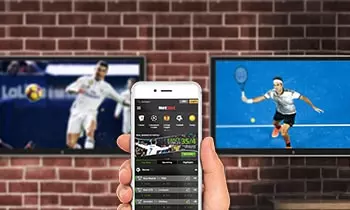 The sportsbook offered by NetBet is one of the most well-rounded and user-friendly of its kind. The user interface is designed in such a way, so as to allow anyone and everyone to fully use the available features. Here you will be able to access each of the sports with ease by using the menu to the left. There you will also find a calendar where all ongoing and future events are detailed. In the middle, you can see all games that are currently taking place, as well as those that will start in the next few hours.
At NetBet you can switch the form of the odds at any time from the drop-down menu at the top. You can choose from three different odd types, more specifically American, Decimal, and Fractional. You can also change the way that events are being presented on your screen, being able to choose from an Overview setting, Event View, Asian View, and Live Schedule. This mostly boils down to personal preference and it mostly changes the way information is presented, rather than give you any inherent advantages.
There is also the In-Play feature to take into account. It will allow you to place bets on games that are already in session, as well as cash in those same bets before the match is over. This is a feature that is especially beneficial to punters, as it gives it some sense of control as to how they handle their money. For example, if you place a bet on your team and they score a goal, but you feel like the tables might turn, you can pull out your money while they are still leading. This way you make a profit and save your funds in case it does not go your way.
Licensing Info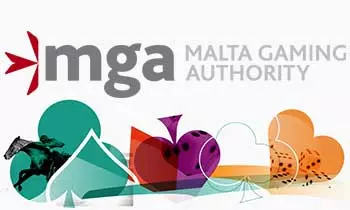 Online gambling is often considered to be a risky venture by some people since they do not believe that the industry is honest or trustworthy. This is nothing but a myth and it could not be further from the truth. The online gambling industry is heavily regulated by various government bodies that test any operation seeking a license. In the case of NetBet, users can clearly see that the operator has a license issued by the Malta Gaming Authority, a government body in Malta that regulates and oversees any gambling activities based in Maltese jurisdiction. This is one of the most respected institutions in the industry and its name carries a lot of weight.
Any online sportsbook or casino authorized by the MGA is held to the highest standard and has proven that it is not involved in any money laundering operations, nor does it provide unfair results. Additionally, for a company to obtain an MGA licence, it must also prove that it can safely handle user funds and data so that it does not fall into the wrong hands. NetBet uses some of the best encryption systems in the world to make sure that this not happen. Therefore, we can safely say that that NetBet is a legitimate and trustworthy operation, deserving of your time and attention.
Customer Support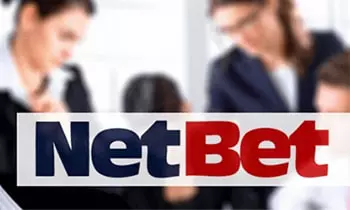 Any punter that chooses to place their bets at NetBet Sportsbook can always rely on top-notch customer support, should the need arise. NetBet places great value on its user base and thus seeks to resolve any and all issues with the utmost efficiency. Here players can reach the support agents in a number of ways, depending on their preference. Clicking on the Support button, users can benefit from the several methods available to them.
One way is to make use of the excellent live chat system, accessible for most of the day. You will be asked to enter your username and email address, as well to select the reason for the contact. The available options are Bonuses, Deposits, Withdrawals, Document Verification, My Account, Password, and Other. Once this is done, you will be connected with the first available agent. The support staff are trained to handle any and all problems and will remain with you until your problem is solved. They are professionals and will treat you with the utmost courtesy.
One of the other means of communication is via email. You have the option to write a lengthy email, extensively describing your issue. The team will usually return your email within 24 hours and will maintain the line of communication until you are satisfied with the results.
Finally, punters also have the option to call the agents directly, by dialling the number found in the Support section. There is a specific time frame in which you can make a call, which you can see in the same menu.