Veteran online gamblers will be quick to recognize the Guts brand. It is one of the most respectable online betting website that you can frequent and it offers a wide portfolio of services, such as an online casino, live dealer games, a poker room, and most importantly, a sportsbook.
Despite being only a couple of years on the market, Guts has already established itself as a trustworthy gambling operator and has become the go-to website for many players
. For a new company to thrive in an industry as competitive as the online gambling one is nothing short of incredible and Guts has earned every iota of success that has had.
Here gamblers can place bets on a large selection of sports games, including football, tennis, ice hockey, basketball, American football, and many more. There is a large variety in what you can do at Guts, which is something that everyone can appreciate. Guts has done everything in their power to make their services accessible to all possible demographics. As a result, users can access the website either through a desktop computer or make great use of the mobile version available to everyone who owns a smartphone or tablet device.
User satisfaction is a very high priority for this gambling operator and so everyone has access to 24/7 customer support. Users will have the opportunity to talk with a company representative using the intuitive live chat system. All communication happens in real time so there is no wait time and your issues can be resolved in the fastest way possible. Clearly, Guts places great value on its user base and is ready to accommodate anyone and everyone. If this sportsbook poses an interest to you, please look below where we will cover all important information about this gambling operation.
Bonus Info
At this point, you may be wondering why you would choose Guts over other online sportsbooks. The bonuses and promotions are one reason for you to stop and consider this gambling provider. Often online gambling operators try to entice potential users with generous bonuses, which can provide some or great value in the short term. Guts follows a similar approach, with several promotions available for new and returning players. Each promotion is different from the others and they usually involve particular games or matches.
The thing about Guts' offers is that they do not promise something outlandish, nor do they seem too good to be true. Featuring fair terms and conditions, the bonuses that you can claim at this sportsbook can greatly enhance your experience and bring in decent winnings. Below we will outline some of the offers, available at the time of this writing.
First £10 Refund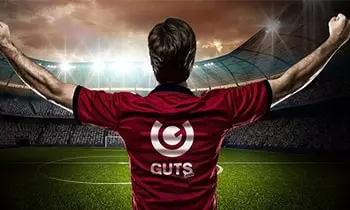 This promotion is offered to all new players who have deposited £10 or more. Once you place a bet of £10, that features odds of 1.80 (⅘) or higher one of two things may happen.
You may either win your bet and bring in a nice boost to your bankroll, or alternatively, you may lose the wager. If the latter happens, your bet will be refunded and you will receive £10 in bonus funds. This, of course, comes with several terms and conditions that will be covered in another point.
Please note, that this promotion is only offered to new players residing in the United Kingdom who have deposited in GBP.
Champions League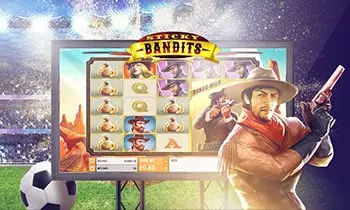 Another offer that Guts users have available to them is the Champions League promotion. What this basically gives you, is the opportunity to place a no-risk bet on each round of the Champions' League Group Stages.
All you have to do is place a £10 wager any Championship League match on Wednesday or Tuesday. If your bet is a winning one you will receive a nice payout, but if you lose the wager, £10 will be added to your casino balance as bonus funds. Basically, whatever happens, you will walk away with money in your bankroll.
Additionally, you will also receive 10 Free Spins for the Sticky Bandits video slot over at the online casino. Free Spins are fairly self-explanatory, you get to play the game in question 10 times without paying a penny. This might not pose an interest for some gamblers, but it can open a whole world of wagering for others.
Bonus Back
Bonus Back is a Guts promotion where you will be rewarded for placing bets on American sports.
If you are a fan of the National Football League, National Basketball League, or National Hockey League then this offer will definitely interest you.
If you place a bet of £10 on any match in these leagues and your wager does not win, you will receive the same sum as bonus money, thus negating any net losses.
Cash Out on Live Football
This is a promotion that gives users great control over their money once they have placed a bet, while still offering the opportunity to make a decent profit. The way it works is that you place a 1×2 or Over/Under bet on any of the football games in the Live Section.
During the game you can cash out your bet and depending on how the game is going, you might still score some winnings. All you have to do is head over to the Cash Out menu and select your ongoing bet. Here you can see how much you stand to win if you choose to withdraw your funds.
This offer can be quite important to you if your team is leading, but you express doubt whether they are going to win. Please note, that this promotion only counts towards real-money bets and it is not extended to any wagers made with bonus funds.
General Bonus Terms
With generous promotions also come terms and conditions that you have to abide by if you want to keep any bonus money that you have acquired; there is no such thing as a free lunch, after all. Some offers are only available to players that use specific payment solutions to move funds between your sportsbook balance and your bank account. As is normally the case with online betting operations, deposits made using Skrill (Moneybookers), Skrill-1-Tap, or Neteller do not qualify you to benefit from any bonuses or promotions.
Additionally, some promotions might be exclusive to particular regions or currencies, so check the specific terms and conditions before depositing. Once you have claimed a bonus you will be required to wager it a certain number of times before you can withdraw it to your cash balance or bank account.
For the most part, all bonuses come with a general wagering of 4 times at odds of 1.80 or higher. The vast majority of bonuses will be credited to your balance within 48 hours of claiming them and you have 14 days to meet the wagering requirement, lest the bonus funds are forfeited. These are only the general terms and there might be slight differences between what was mentioned here and what the actual conditions are. Therefore, you should do your due diligence and read the terms and conditions to avoid any confusion after the fact.
Banking
Since Guts is an online betting platform you cannot use cash directly to fund your balance. As a result, you have to make use one of the available online payment services supported by the sportsbook. Some of these are highly popular payment methods that are used across the industry, while others are only regional services, available in selected countries. For this review, we will primarily focus on the more recognizable banking methods.
Credit Card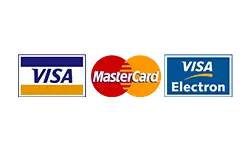 Credit cards are perhaps the most used online payment service for making transactions on the Internet. Any payment made via a credit card is processed instantly and the money will appear in your account immediately, allowing you to place bets in a matter of seconds. Generally, credit cards are a secure means of making online payments, but they do not come with the anonymity associated with other methods.
When requesting a withdrawal, the funds will usually appear in your bank account within 1 to 5 business days, depending on how fast your payment is processed by the sportsbook staff and the bank. Guts Sportsbook supports the most popular credit card providers Visa and MasterCard.
Skrill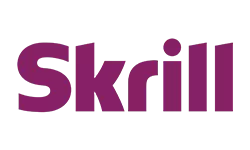 Skrill is the second most used eWallet service on the Internet, directly behind PayPal in terms of the number of users. This service allows you to make instantaneous deposits with the money appearing in your account after several seconds. It is entirely secure, with the sportsbook never having direct access to your bank account.
Additionally, this service also allows for the fastest withdrawals in the industry, with the money taking no more than a day to be processed into your Skrill balance. Unlike credit cards, it does require some setup and you would need to verify your identity with the company, but after that, it all works like clockwork.
Neteller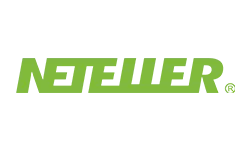 Neteller is an eWallet similar to Skrill and it is also one of the top services in the industry. In fact, the two companies used to be in constant competition with each other, until they were both absorbed in the same parent company.
Neteller allows for instantaneous deposits and swift withdrawals. The two services may even appear to be exact copies of each other, though there are some differences in the supported currencies and the transaction fees. Overall, Neteller is a good a choice as any and you cannot go wrong using it.
ecoPayz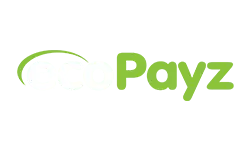 EcoPayz is an online payment solution that allows users to create their own personal virtual Visa cards. These are not physical cards that you can use to pay in a store, nor are they credit cards at all.
The way the service works is that it only lets you spend money that you already have, rather than extending your credit. This way you can sure that you will not overdo it, by gambling money that you do not have. The advantage it has over traditional debit cards is that it is not directly connected to your bank account, therefore no company can touch your money.
Paysafecard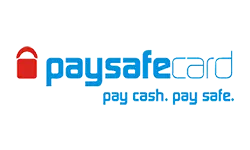 Paysafecard is one of the world's most used prepaid services with countless online stores taking payments in the form of Paysafecard. The best thing about this service is that you can load a prepaid card directly from retail locations that you visit, such as supermarket, gas stations, newsstands, etc. It only allows you to spend the money that you loaded on the card so you do not accidentally wager more than you intended.
While accessible, the cards can only be used until their balance is spent. Once that happens you would have to go again to a retailer and purchase a new one. Additionally, a prepaid card can only hold a small amount of money, which will not be acceptable if you like to wager with large sums. The only significant negative about this service is that you cannot use it to cash out, meaning that you would need to use a different service to do that.
Zimpler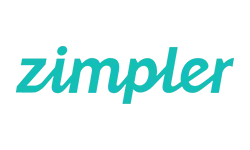 Zimpler is a mobile payment service that places the charges on your monthly phone bill. It is a user-friendly payment method that allows anyone with a smartphone to make quick and secure transactions on the Internet. Since it is not connected to any bank account it gives you some extent of anonymity to rely on. You never have to worry about anyone misusing your funds because you used Zimpler.
The negative aspect of this payment solution is that you cannot withdraw any winnings with it. It is a service that only processes money, rather than stores it.
Sofort Uberweisung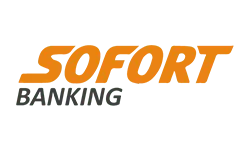 Sofort Uberweising is an online banking service available in Germany, Austria, Switzerland, and several other countries. Punters may use this system to securely move money between their bank account and their sportsbook balance.
The service is very easy to use and requires nothing more than a bank account that supports the Sofortbanking network. It is an excellent way to deposit and withdraw funds from Guts Sportsbook, while also being an acceptable payment method at many online stores.
Banking Methods Options

| Banking Method | Minimum/Maximum Deposit | Minimum/Maximum Withdrawal | Deposit Timeframe | Withdrawal Timeframe | Countries Where Available | Currencies |
| --- | --- | --- | --- | --- | --- | --- |
| Instant Banking | £10.00 – £8,823.00 | £20.00 – £5,000.00 | Instant | 1 – 3 business days | not specified | AUD, CAD, EUR, GBP, NOK, NZD, SEK, USD |
| Skrill | £10.00 – £4,000.00 | £20.00 – £5,000.00 | Instant | within 24 hours | not specified | AUD, CAD, EUR, GBP, NOK, NZD, SEK, USD |
| Neteller | £10.00 – £4,000.00 | £20.00 – £5,000.00 | Instant | within 24 hours | not specified | AUD, CAD, EUR, GBP, NOK, NZD, SEK, USD |
| Paysafecard | £10.00 – £200.00 | £20.00 – £200.00 | Instant | not specified | not specified | AUD, CAD, EUR, GBP, NOK, NZD, SEK, USD |
| Visa | £10.00 – £1,500.00 | £20.00 – £5,000.00 | Instant | 1 – 5 business days | not specified | AUD, CAD, EUR, GBP, NOK, NZD, SEK, USD |
| MasterCard | £10.00 – £1,500.00 | £20.00 – £5,000.00 | Instant | 1 – 5 business days | not specified | AUD, CAD, EUR, GBP, NOK, NZD, SEK, USD |
| Trustly | £10.00 – £5,000.00 | £20.00 – £50,000.00 | Instant | 1 – 3 business days | not specified | AUD, CAD, EUR, GBP, NOK, NZD, SEK, USD |
| Bank Transfer | £10.00 – £10,000.00 | £20.00 – £5,000.00 | 1 – 5 business days | 1 – 5 business days | not specified | AUD, CAD, EUR, GBP, NOK, NZD, SEK, USD |