Gambling aficionados who want to change course and explore new destinations for their
real-money bets
should consider visiting Betchaser. In spite of the fact that it has been available on the market for a couple of months, Betchaser is now an all-around gambling website that accommodates sports bettors and lovers of casino games at the same time.
The gaming website has been on a roll since its launch back in 2019, and it is run by Hermes Consulting Company NV, which is a holder of a license from the Government of Curacao. Perhaps, the key to the success of the gaming operator is that it perfectly recognizes what punters demand.
A bevy of betting opportunities will be revealed to gambling enthusiasts as soon as they sign up for an account as users of the virtual sportsbook are given the chance to make their stakes on everyone's favorite sports such as tennis, basketball, volleyball, American football, along with other options that include virtual horse racing, virtual wagering on greyhounds, and wagering on Dota 2 and Counter Strike.
Lovers of casino games will not have time on their hands as they will be presented with an all-embracing selection of games, which includes video slots, live-dealer games, staples such as roulette, baccarat, blackjack, video poker, and many.
Betchaser does not underwhelm also when promotional offers are concerned. In spite of the fact that the special deals that target lovers of casino games slightly outnumber the ones that are tailored for sports bettors, the latter should not feel neglected in any way.
The profusion of the available banking solutions is capable of satisfying just about any users of the gaming platform. What is more, Betchaser has endeavored to guarantee the satisfaction of its users by allowing them to choose between fiat and cryptocurrencies.
Promotions and Bonus Terms
If you are a first-timer at Betchaser and you want to get your head around with the gambling website, the section that might capture your attention right from the gate is the one that unveils the available promotional offers.
When we first visited this section, we were surprised by the fact that at the moment of writing the review, there was only one exclusive deal that is geared towards the needs of sports bettors. Interestingly enough, users of the casino might be much more satisfied with what is on offer for them due to the fact that the exclusive deals that are designed for them are a bit more plenteous.
$50 Free Bet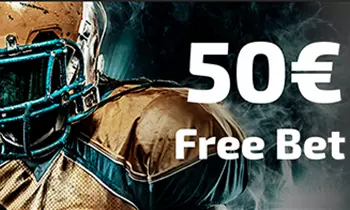 Claim $50 Free Bet
Available on Your First Bet
Min Bet: $10
Single and multi bets will count towards this promotion
As it seems, bonuses and promotional offers have a say in determining whether the virtual bookie punters have chosen is from the first water. The $50 free bet bonus might provide you with the needed impetus to join the ever-growing customer base of Betchaser because it will allow you to start your betting session properly.
Taking part in this promotional offer is made exceptionally easy because all newly-arrived users of the sportsbook who have already handled their first wager are entitled to get it. Gambling enthusiasts will be eligible for a 100% match bonus, on condition that their wager does not win. Please be informed that lovers of sports betting are required to stake at least $10.
Please keep in mind that you will be permitted to take part in this exclusive deal only once during your stay at Betchaser. Another term punters should take into consideration prior to redeeming the special offer is that single and multiple bets are included in the promotional offer. Still, placing a system bet will leave you out of participation in the free bet bonus. Fortunately, no limitations are imposed on live bets because such wagers count in full towards the special deal.
Another thing gambling aficionados might be pleased to hear is that the device they are using to access Betchase and to make their qualifying wagers makes no difference, and they will be enabled to redeem the free bet, no matter whether they are wagering through their desktop device, tablet, or smartphone.
Recruits of Betchaser who are keen on taking part in the promotional offer should avoid making use of the cash-out feature due to the fact that taking advantage of it will make them ineligible for participation in the bonus. Please keep in mind that the same goes for canceled wagers.
Sports bettors who have abided by all these terms and whose qualifying wager is already settled will have their bonus funds added to their bankroll within the next 24 hours. Gambling enthusiasts who have opted for that bankroll boost should make sure that they will use up all the bonus funds they were awarded within 7 days after they are granted. If the bonus money is not used in full, they will be removed from your balance immediately after the above-mentioned period elapses.
Registered users who are about to redeem the bonus should consider exploring the table that is available together with the bonus terms due to the fact that it shows how much exactly they will get, depending on the currency in which they have set up their account.
General Bonus Terms
Going into the general bonus terms of the gaming operator is just as important as reading up on the terms and conditions of the special deal you plan on redeeming. When Betchaser is concerned, we noticed that the information that is revealed about the bonus policy of the gaming operator is scarce.
That being said, there are a few terms that are worth mentioning in advance so that punters could have the full confidence that they will not infringe Betchaser's policy. To begin with, all promotional offers and bonuses that are advertised on the gaming website are redeemable only once per person, email address, home address, or computer being used, which is the case with just about any virtual bookie available out there. If an infringement of this term is found, gambling aficionados will be refused the opportunity to partake in any promotional offers and get any boons.
Another thing to keep in mind is that the exclusive deals patrons and recruits of the virtual sportsbook will be offered are gettable only after uploading a specific amount to their bankroll.
Violating any of the bonus-specific terms or the general bonus terms of Betchaser is ill-advised due to the fact that sports bettors will be deprived of the bonus funds they were awarded and will have their winnings forfeited. A vital condition to remember is that placing recurring bets is also considered a violation of the bonus terms of the web-based sportsbook.
Finally, all users of the bookie who have decided to engage in any of the promotional offers that are extended by the gaming operator should be mindful of the fact that sometimes, their bonus money might be made available only after uploading the needed documents for identity verification.
Banking
It would not be an overstatement to say that one of the aspects in which Betchaser does not underperform is banking. The payment system of the bookie features a wild profusion of banking solutions that can help punters accomplish their deposits and cashouts with the full confidence that their funds will be properly protected.
One thing we should mention, however, is that not all of the featured payment processors are available internationally, which is why we recommend getting informed about the attainability of your method of choice in advance. Before they get going with their transactions, sports bettors might also be pleased to hear that extra fees will not incur when moving funds to or from Betchaser.
Credit and Debit Cards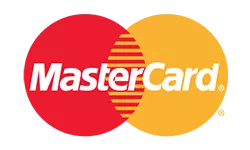 If someone asks them to enumerate the most commonly used payment solutions while gambling online, one of the first banking methods that might come to most punters' minds are credit and debit cards. Lovers of sports betting are permitted to load their gaming account at Betchaser with cash, provided that they own a Mastercard or Visa-issued credit or debit card.
Accomplishing a card payment is like falling off a log, which renders it a great option for experienced sports bettors and total greenhorns alike. What further adds up to the merits of card payments is the speed of the transactions because once gambling enthusiasts have entered the requisite data and have confirmed the payment, they will have their funds at their fingertips in a matter of a few minutes.
If you have uploaded your funds through your Mastercard or Visa-branded card, it is preferable to go for the same method also when retrieving your funds. Luckily, withdrawals wrapped up through this method are not that time-consuming, which explains why it ranks that high among punters' favorite payment solutions.
ecoPayz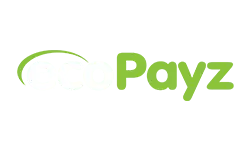 When speaking about the payment solutions that are most in demand not only among users of Betchaser but among sports bettors in general, we cannot help but mention ecoPayz. One probable explanation of why this e-wallet has grown so vigorously in popularity among lovers of sports betting is that payments through it are handled for nothing and on the other hand, their money will appear in their balance before they could blink.
Aside from the unmatched promptness of the payments, ecoPayz is a great alternative also if gambling enthusiasts are seeking to save on additional costs. The digital wallet is exceptionally easy on punters' budgets as no matter whether they are settling their deposits or withdrawals, their transactions will cost next to nothing.
The digital wallet might fit lovers of sports betting who are rather circumspect about the safety of their funds while gambling online like a glove as well. The reason why it might be compatible with the needs of such gambling enthusiasts is that exposing any of their banking or personal data when depositing or withdrawing their funds will be unrequired at all.
Please note that punters will only have the opportunity to go for secure online payments through ecoPayz, provided that they have already passed through the registration process. The least amount ecoPayz account holders will be entitled to transfer to their balance is $5, while the ceiling on deposits is $1,000.
Sofort Banking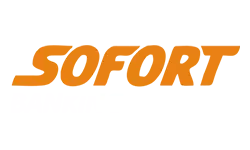 Sofort Banking is one more payment solution that is hugely popular among patrons of Betchaser. Thanks to this service, gambling aficionados will be permitted to direct all their payments using their online banking. Please consider the fact that this is a regional payment solution as it is only usable by residents of Germany, Austria, Italy Spain, Switzerland, and Belgium.
Another thing to take into account is that in spite of the fact that Betchaser does not apply extra charges on payments requested via Sofort Banking, the provider of the payment gateway does.
One strong point of Sofort Banking is that it is exceedingly manageable, meaning that nothing can go wrong when handling your payments through it. Requesting a payment through it first takes picking your country of residence, the bank where you have an account, and logging into your online banking through the credentials you already have. Sofort Banking shines brightly also on the safety front because there is no need to provide any of your sensitive information.
Digital Currencies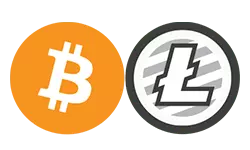 When gambling enthusiasts head over to the cashier of the sportsbook, they will notice that the cryptocurrencies that are featured there are by the dozen. Being one of the safest ways to handle your gambling-related transactions, it is not surprising at all that digital currencies have grown so vigorously in popularity among registered users of Betchaser and other web-based sportsbooks.
Topping up your bankroll is achievable through cryptocurrencies the likes of Bitcoin, Ripple, Litecoin, Bitcoin Cash, Tether, Ethereum, and Zcash. What gambling aficionados should take into account if they plan on going for one of the above-mentioned digital currencies is that they do not carry the same deposit limits.
This, for example, the least amount sports bettors can add to their balance if they go for Litecoin is $50, while cash-ins via Ethereum have a bare minimum of $200. This payment method might turn out to be a good choice for you if you prefer wagering larger sums because the maximum amount users of the online bookie will be permitted to add to their bankroll stands at $10,000.
We were surprised by the fact that digital currencies are not listed on the withdrawal page of Betchaser. What does this mean is that lovers of sports betting will be asked to find another payment method that will allow them to process their cashouts.
Additional Banking Options
As it was already mentioned, the payment processors that are at the disposal of users of Betchaser are great many, and the options we reported on above are only a small portion of all payment solutions punters can rely on. Trustly is one more banking method that ensures that your funds will be uploaded to your bankroll in a flash and in the utmost safety straight from your bank account. Its availability for cashouts makes it unnecessary to explain why Trustly is so favored among gambling aficionados.
Other payment processors that are featured at Betchaser include Yandex Wallet, Perfect Money, Qiwi Wallet, the prepaid Flexepin, Entercash, and NixMoney. We should also focus our attention on the currencies that can be used by registered users of the virtual bookie. Since Betchaser caters to an international user base, it makes sense that the supported currencies include EUR, USD, RUB, UAH, KZT, and TMT.
What punters might be happy to hear is that the gaming operator has decided not to burden patrons of the bookie with extra charges when adding funds to their bankroll or when retrieving the winnings they have racked up. Moreover, the bulk of the supported deposit methods make for deposits on the nail, meaning that lovers of sports betting will be fully prepared to take up with their betting session right off.
More time is needed for cashouts because once sports bettors have gone for pulling their winnings from their balance, a pending period of 72 will start. An important thing to bear in mind about your very first cashout is that a requirement for completing the transaction is to upload an electronic copy of your passport or ID.
Another thing gambling aficionados should be informed of is that the gaming operator will cover the fees for their cashout, on condition that the amount they want to move out from their balance is $1,000 or more.
Banking Methods Options

| Payment Method | Minimum/Maximum Deposit | Minimum/Maximum Withdrawal | Fees | Deposit Timeframes | Withdrawal Timeframes | Currencies | Supported Countries |
| --- | --- | --- | --- | --- | --- | --- | --- |
| Visa | $5-$1,000 | $20-$1,000 | Free | Instant | Up to 5 working days | EUR, USD, RUB, UAH, KZT, and TMT | Most Accepted |
| Mastercard | $5-$10,000 | $20-10,000 | Free | Instant | Up to 5 working days | EUR, USD, RUB, UAH, KZT, and TMT | Most Accepted |
| ecoPayz | $5-$1,000 | $20-$1,000 | Free | Instant | Up to 2 working days | EUR, USD, RUB, UAH | Most Accepted |
| Trustly | $5-$1,000 | $20-$1,000 | Free | Instant | A maximum of 5 business days | EUR and USD | Poland, Italy, Finland, Norway, Denmark, Spain, Sweden |
| Sofort Banking | $5-$1,000 | $20-$1,000 | Free | Instant | A maximum of 5 business days | USD and EUR | Germany, Austria, Netherlands, Switzerland, and Belgium |
| Bitcoin | $5-$1,000 | N/A | Free | Instant | N/A | BTC | Most Accepted |
| Ripple | $100-$10,000 | N/A | Free | Instant | N/A | XRP | Most Accepted |
| Ethereum | $200-$10,000 | N/A | Free | Instant | N/A | ETH | Most Accepted |
| Litecoin | $50-$10,000 | N/A | Free | Instant | N/A | LTC | Most Accepted |
| Bitcoin Cash | $160-$10,00 | N/A | Free | Instant | N/A | BCH | Most Accepted |
| Tether | $100-$10,000 | N/A | Free | Instant | N/A | USDT | Most Accepted |
| Zcash | $1-$10,000 | N/A | Free | Instant | N/A | ZEC | Most Accepted |
| NixMoney | $5-$10,000 | N/A | Free | Instant | N/A | N/A | Most Accepted |
| Perfect Money | $5-$10,000 | $20-$1,000 | Free | Instant | Up to 5 working days | USD and EUR | Most Accepted |
| Qiwi Wallet | $5-$10,000 | $20-$10,000 | Free | Instant | Up to 5 working days | USD, RUB, and EUR | Russia and the USA |
| Flexepin | $5-$10,000 | $20-$1,000 | Free | Instant | Up to 5 working days | EUR | Most Accepted |
Sportsbook Features
The company that is behind Betchaser has wanted to ensure that what will be brought to gambling enthusiasts is the best in a class sportsbook. The way in which the section dedicated to wagering on sports is organized comes to show that as its unpretentious layout ensures that the navigation will not be a headache.
Registered users of Betchaser will enjoy unmatched accessibility and usability while spending their time in the sportsbook no matter of the device they are utilizing in order to visit the gaming website.
In terms of layout, punters will perceive that their bet slip will be pinned on the right-hand side of their screen. Handling your wagers is made exceptionally straightforward, and gambling aficionados are enabled to switch between making a single, multiple, chain, or system bets with a single click. In the event that you are not comfortable with the possible win, you can easily remove the selections and replace them with others.
On the opposite side of the screen, punters will notice the search bar, along with the selection of their favorite sports, events, or markets. Right below that section, patrons of Betchaser can see the top leagues and the events they can bet on that day. There is also the option to sort the events on the basis of the time when they will be held.
Perhaps, the selection of sports that are available for betting is what stirs the interest of most punters. The most alluring options for gambling enthusiasts remain American football, tennis, MMA, rugby, ice hockey, basketball, boxing, and table tennis. There is also the option to lay your wagers on TV shows and movies, Overwatch League, and politics, among others.
If you are a lover of virtual sports, you are likely to walk away thumbs up from the virtual bookie because the options that will be revealed include wagering on greyhounds, marble racing, horse racing, virtual football league, sailing, and virtual bicycle. Live sports are also hugely popular among users of Betchaser.
When their wagers are concerned, punters can turn to their good use a couple of features that are likely to make their stay more enjoyable and help them rack up better payouts. The statistics are one such feature that will put punters into the picture about the overall presentation of their preferred team or player, and will allow them to check out if they have done well in previous matches. That way, it will be much easier for punters to make a correct pick and potentially, to bag a nice payout.
One of the things that make Betchaser stand out from the competition is that the gaming operator gives great prominence to wagering on the go. That is the reason why patrons of the sportsbook who own an Android-run tablet or smartphone can make use of a fully-fledged downloadable app they can get right from the gaming website. As it turns out, the website of the bookie will be accessible for users of iOS-powered handheld devices only through the browser-based app that does not require a download at all.
Please be informed that if you have a liking for playing casino games, you will be required to download and install a separate app, which might be slightly inconvenient for some patrons of Betchaser.
Licensing Info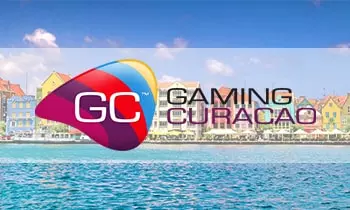 Considering the fact that the online gambling market is oversaturated recently and new virtual bookmakers pop up at the rate of knots, it is normal that punters are apprehensive about wagering online as this leads to exposing some of their sensitive information to the operator. This holds water, especially when gambling enthusiasts are unable to say for sure that the service in question is on the up.
What we can say for sure is that in such cases, the absence of a valid license issued by a trusted regulatory entity will be a canary in the coal mine. Fortunately, this is not the case with Betchaser due to the fact that Hermes Consulting Company NV, which runs the management of the bookie boasts a stamp of approval from the Government of Curacao. All users of the gaming website are given the opportunity to see the license number of the gaming operator so that they could ascertain its validity.
Users of Betchaser can have the full confidence that their funds will be in safe hands while their gambling adventures last because an SSL encryption technology has been utilized to achieve this. This also comes to explain why the web-based bookie is worth stopping by and giving a chance.
The gaming operator gives its best to maintain a highly secure and fair atmosphere and does not allow punters and players who are under the age of 18 to establish an account or make any real-money wagers. What is more, if you intend on becoming an account holder at Betchaser, you should not be a resident of Estonia, Denmark, Australia, Afghanistan, Slovenia, Slovakia, France, Iran, Iraq, Italy, Hong Kong, Spain, Turkey, Yemen, Pakistan, and the USA.
Customer Support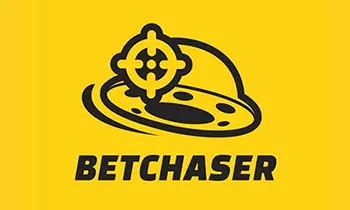 As we mentioned several times, Betchaser ranks among the gaming websites where a huge emphasis is put on the happiness of all users of the service. The gaming operator is fully aware of the impact the customer care can have on the overall impression of gambling aficionados, which is the reason why it has ensured that its customer support team is highly qualified and capable of handling all queries.
Apparently, the operator has wanted to be sure that lovers of sports betting will be serviced properly as the supported languages include English, Russian, and Turkish. It should be mentioned, however, that if you have settled on the live chat functionality and you prefer to get assistance in Turkish, this will only be possible between 9:00 am and 2:00 am. The agents that speak English and Russian will be on a standby around the clock.
Users of Betchaser can also make use of the contact form or to forward their questions via email at support@betchaser.com instead, but remember that getting a response might be rather time-consuming. The company is willing to get suggestions on how to improve the service it offers, and if you have such, you should not hesitate to send them to info@betchaser.com. Those of you who have any complaints on their mind can describe them to the customer support hosts by dialing 0212 3561286.