Campeonbet is one of the newer online gambling websites, established only in 2017. Campeonbet is operated by CW Marketing B.V., a company
registered in Curacao and also licensed by the local authorities
. This brand offers multiple forms of betting, including an online casino, a Live Casino, and an online sportsbook, among others. For the purposes of this review, we will focus solely on the sportsbook function.
At Campeonbet, one can reasonably expect to have a positive sports betting experience. Offering a large selection of betting markets, Campeonbet seems determined to provide betters with a multitude of options to wager their money. Sports events from all over the globe are covered at this website, including football, basketball, American football, rugby, handball, tennis, and plenty others. When you start browsing the sportsbook, you will no doubt discover many interesting sports events and will have the opportunity to make a decent profit while at it.
Speaking of profit, Campeonbet runs regular promotions and offers an excellent Welcome Bonus for all new customers. If you become a member, you will have the chance to claim a decent variety of bonuses, including a reload package and a cashback program. In short, customers are treated very well at Campeonbet which is why this website caught our eye.
In the review below, we will focus on all important elements of Campeonbet but will also pay special attention to the bonuses, banking methods and the betting markets available at this betting platform.
Promotions and Bonus Terms
Campeonbet is the right place to visit if you want regular and worthwhile promotions. From the moment you first load the sportsbook, you will have the opportunity to claim a Welcome Bonus. This is then followed up by a worthwhile monthly Reload Package and a cashback-style promotion.
Bonuses are highly important for a worthwhile gambling experience. For this reason, we will list all the promotions currently available at Campeonbet and also discuss the general terms and conditions that you have to abide by.
Sports Welcome Bonus
Campeonbet will give you plenty of reasons to become a member and the first tangible one is the Sports Welcome Bonus. Available to newly registered customers, the Welcome Bonus will give you a nice start at the sportsbook and the opportunity to get ahead rather quickly. It is a match bonus, the type that you are likely familiar with. When you complete your first deposit, you will receive a 100% match up to $100.
Something to note about the Welcome Bonus is that it features several rules and conditions that you have to abide by. For example, not everyone is eligible for this promotion. Specifically, those residing in Serbia, Bulgaria, Montenegro, Estonia, Indonesia, Belarus, Moldova, Armenia, Cyprus, Azerbaijan, Russia, North Macedonia, Ukraine, Greece, Croatia, Nigeria, Slovenia, Poland, Latvia and South Korea cannot claim the Welcome Bonus.
Furthermore, deposits made via Skrill, Neteller and ecoPayz will not be matched and customers will not receive their bonus. Those who use other payment services will have to deposit a minimum of $20 to qualify. Once you have received your bonus, you will need to wager it 8 times before a withdrawal is permitted. More on this, only bets with odds 2.00 or higher are counted towards the wagering requirement. You will need to complete the wagering requirement within 30 days or the bonus amount will be lost.
Multibet Extra Bonus
Multibets are fun and exciting, adding a little more risk and reward to your sports betting experience. Those who prefer this type of wagering will certainly want to know about the Multibet Extra Bonus. Designed to further boost the winnings in a correct multibet, this promotion has the potential to bring a lot of value to your bankroll.
When you place multibets Campeonbet will throw in a little extra if you manage to get all your predictions right. With each additional leg to your multibet, you will get more money for your trouble. For example, a 3-leg multibet will be boosted by 10%. If you place a multibet with 4 legs, the boost goes up to 20%. By the same logic, 5- and 6-leg multibets are boosted by 25% and 30%, respectively.
In order for you to qualify for this promotion, all of your selections have to be at minimum odds of 1.60 or higher. You cannot cash out a multibet prematurely to receive the bonus. Moreover, if an event that is part of your multibet is cancelled, Compeonbet can also cancel the extra winnings from this promotion. This bonus only applies to bets placed with real or bonus funds, but not to wagers made with a 'free bet' promotion.
Sports Reload Bonus
When you have completed the Welcome Bonus and would like something more substantial, you should definitely check out the Sports Reload Bonus. This promotion will add so much value to your account it is almost ridiculous. It runs on a monthly basis and will provide you with five deposit matches in succession.
Specifically, you will get to benefit from a 10% match up to $100 with a x2 wagering requirement. The second deposit of the month is matched 25% up to $100 and features a x10 wagering requirement. The third and fourth bonuses are 30% up to $100 and 35% up to $100, with a turnover requirement of x12 each. The fifth and final bonus will see your deposit matched 40% up to $100 and also has to be wagered 15 times.
The bonuses are offered in the exact order as mentioned above. You can claim them every month but the order will be reset when a new one begins. Furthermore, the wagering can only be met on bets with odds of 2.00 or more. Moreover, cancelled, draw, and cashed out bets do not contribute to the wagering requirement. By the same logic, wagers on baseball, tennis, handicap or draw no bet are also not counted.
The minimum deposit required for this promotion is $10 or the equivalent in other currencies. However, payments made via Skrill, Neteller, or ecoPayz are not eligible.
Sports Loyalty Bonus
Bettors who frequently visit Campeonbet will certainly be interested in this promotion. Every now and then, one might experience a losing streak. Any experienced gambler will know that these are unavoidable and happen to everyone. If you find yourself in the red on a particular week, Campeonbet is willing to refund a portion of your losses. Specifically, you will receive 10% of your net losses for a given week.
The refunded losses are credited as free bets, rather than bonus money. Moreover, the free bets can be valued between $10 and up to $25. The maximum that you can receive is $150 in free bets. Therefore, if you get back $100 overall, that money will be separate into four $25 free bets.
The free bets can only be used on events with odds of 2.00 or higher but only on football matches. Handicap and Draw No Bet will not be allowed. Only the winnings from a free bet are withdrawable, with the original bet amount being discarded after it is settled.
General Bonus Terms
While we have mentioned some promotion rules in the bonuses above, these are highly specific for those promotions. The thing about sportsbook bonuses is that they come with a slew of rules and conditions that one has to follow. More often than not, the website will only mention the most important rules and leave the rest in a General Bonus Policy page for you to read on your own. Not many bettors bother with this, however, and it leads to some confusing moments down the line. For your convenience, we have read the terms and conditions and presented all the important bonus rules that you should know about.
The most important rule you should understand is that bonuses are offered as a courtesy by the sportsbook. They are not guaranteed and are certainly not obligatory. If you break any rules or abuse the policy in some way, Campeonbet will certainly cut off your access to promotions or take an even harsher route.
While there are several types of promotions, there are only two types of bonus funds. One comes in the form of bonus money and the other is free bets. The difference between the two is that free bets have a fixed value and can only be used for their full value. For example, if you have a $10 free bet, you cannot separate it into two $5 wagers. When settled, the free bets are removed from your balance and only the profit remains.
According to Campeonbet policy, free bets are only available on football matches and can be used on outcomes with odds of 2.00 or higher. Furthermore, the maximum winnings from a free bet can only go as high as $100. Once you receive a free bet in your balance, you have to use it within 7 days. If you forgo that time period, the free bet is removed from your balance.
As far as bonus money is concerned, it has a little more flexibility than free bets. You can use it as you please, with respect to the general betting rules. However, it comes with a turnover (wagering) requirement that has to be met. Only when this happens will you be allowed to cash in the bonus amount. The wagering requirement will differ between promotions but it usually ranges between x2 and x15. By default, the standard wagering requirement according to the bonus policy is 10 times the bonus and deposit amount.
If you claim a no deposit bonus prior to making any deposit to your balance, you will need to put some money in your account and wager it one time. Only then will the winnings from a no deposit bonus be released. As a general rule, a customer can only have one active bonus in their account at any time. Withdrawing your real money balance is always an option but if you have an active bonus, you will lose it and any winnings resulting from it.
Banking
When you sign up for Campeonbet, you will have multiple banking methods at your disposal. Be sure to consider all of them to see which one best fits your needs. The supported services include credit cards, eWallets, prepaid cards, online banking solutions and others. Each type provides different advantages and comes with its own set of drawbacks. Below, we will cover some of the most useful services and also give specifics regarding the transaction limits and supported currencies.
MasterCard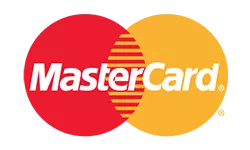 MasterCard is one of the most popular credit card brands in the world and also among the most supported services in the online gambling industry. Credit cards are a great transaction method to use at online sportsbooks, Campeonbet included. The convenience they offer is nearly unmatched by any other banking solution. If you choose to use MasterCard you will get the benefit of instant deposits, allowing you to start placing bets right away. As far as withdrawals are concerned, you will get your money within a few business days.
Neteller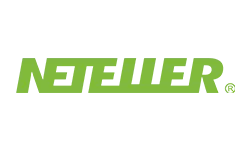 Another excellent banking solution is Neteller. This service is among the most used services in the online gambling scene. Falling under the category of an eWallet, Neteller comes with all the features of this transaction method type. Those who use Neteller will gain the benefit of instant deposits and nearly as quick withdrawals. Neteller is both easy to use and convenient once you set it up, making it a great choice for any gambler. However, it should be noted that using Neteller might prevent you from claiming match bonuses at Campeonbet.
MuchBetter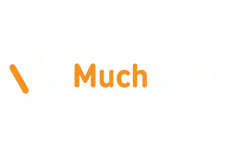 MuchBetter is one of the newest online payment solutions in the online gambling scene, being developed only in recent years. However, it has gained a lot of traction and now, many online betting platforms support it. What's interesting about this service is that it is only available on mobile devices. This makes it perfect for bettors who like to place wagers on the go. Its other features are mostly the same as other eWallets, meaning instant deposits and fast withdrawals.
ecoPayz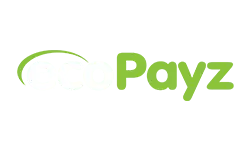 ecoPayz is arguably one of the most useful services, not just in the online gambling industry but in general. ecoPayz is a blend between a prepaid method and an eWallet. It allows you to create prepaid virtual Visa cards, which function just like their physical counterparts. Moreover, it also gives you the chance to maintain a balance separate from your bank account. Either one is useful as far as online sports betting is concerned and you will certainly find it beneficial.
Additional Banking Options
There are plenty of other services available at Campeonbet aside from the four listed above. These definitely have their uses and you need to consider them before making a deposit.
Aside from MasterCard, the other credit card type that you use is Visa. There is very little difference between the two brands and both allow for instant deposits. Withdrawals are also reasonably quick, taking up to several business days to process.
If eWallets are more to your liking, you will have the opportunity to utilize several of these services. Specifically, Campeonbet supports Skrill, Yandex, and Qiwi Wallet, in addition to ecoPayz, Neteller and MuchBetter, which we covered above. If transaction speed is most important in your mind, any of these payment methods is the right one for you.
You also need to consider the various online banking services accepted at Campeonbet. These connect directly to your bank account and allow you to make quick and convenient payments. However, you will find that most of them are region-locked since they need to actually work with your bank for the service to function. Specifically, you will have the opportunity to use Zimpler, Euteller, Jton, iDEAL, Invapay, Cashlib, Transfereencia Bancaria, Interac Online, Echzeit Uberweisung, Liqapay, and Todito Cash. Additionally, SEPA Bank Transfers are also available at this online sportsbook for those interested.
Last but not least, Campeonbet also accepts payment via three relatively popular prepaid solutions. Though they may suffer from small transaction limits and the inability to process withdrawals, Paysafecard, Flexepin, and Neosurf should always be on your radar.
Banking Methods Options

| Banking Method | Minimum/Maximum Deposit | Minimum/Maximum Withdrawal | Deposit Timeframe | Withdrawal Timeframe | Currencies |
| --- | --- | --- | --- | --- | --- |
| Visa | €15 – not stated | €25 – €1,000 | Instant | 1-5 business days | USD, EUR, GBP, AUD, BRL, CAD, JPY, NZD, NOK, RUB |
| MasterCard | €15 – not stated | €25 – €1,000 | Instant | 1-5 business days | USD, EUR, GBP, AUD, BRL, CAD, JPY, NZD, NOK, RUB |
| Skrill | €25 – not stated | €25 – €1,000 | Instant | up to 24 hours | most supported |
| Neteller | €25 – not stated | €25 – €1,000 | Instant | up to 24 hours | most supported |
| ecoPayz | €25 – not stated | €25 – €1,000 | Instant | up to 24 hours | most supported |
| MuchBetter | €25 – not stated | €25 – €1,000 | Instant | up to 24 hours | most supported |
| Yandex | €25 – not stated | €25 – €1,000 | Instant | up to 24 hours | RUB |
| Qiwi | €25 – not stated | €25 – €1,000 | Instant | up to 24 hours | RUB |
| Zimpler | €15 – not stated | N/A | Instant | N/A | EUR |
| Euteller | €15 – not stated | N/A | Instant | N/A | EUR |
| Jeton | €15 – not stated | N/A | Instant | N/A | most supported |
| iDEAL | €10 – not stated | N/A | Instant | N/A | CAD |
| Invapay | €15 – not stated | N/A | Instant | N/A | EUR |
| Cashlib | €15 – not stated | N/A | Instant | N/A | EUR |
| SEPA Transfer | €25 – not stated | €100 – €1,000 | up to 24 hours | 1-5 business days | EUR |
| Transferencia Bancaria | €15 – not stated | N/A | Instant | N/A | EUR |
| Interac Online | €15 – not stated | N/A | Instant | N/A | CAD |
| Echzeit Uberweisung | €15 – not stated | N/A | Instant | N/A | EUR |
| Luqapay | €15 – not stated | N/A | Instant | N/A | EUR |
| todito Cash | €15 – not stated | N/A | Instant | N/A | EUR |
| Paysafecard | €15 – not stated | N/A | Instant | N/A | most supported |
| Flexepin | €15 – not stated | N/A | Instant | N/A | most supported |
| Neosurf | €15 – not stated | N/A | Instant | N/A | most supported |
Sportsbook Features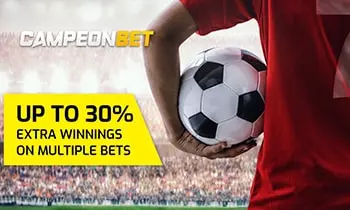 Of course, the most important aspect of any online sportsbook is the selection of betting markets and other features relating to it. Campeonbet seems to have its service up and running at its very best and one can easily have an excellent betting experience here. There are plenty of events to bet on and the multitude of features will certainly contribute to the overall experience.
Before we go into the betting markets specifically, we would like to mention some quality of life factors at Campeonbet. This sportsbook gives punters the opportunity to view the odds in several different formats. However, unlike most websites which only offer fractional, decimal and American odds, Campeonbet also supports Hong Kong, Malay and Indo odds. In total, you will have six different odds types at your disposal. You can easily switch between them with only a few clicks.
Furthermore, Campeonbet also supports a wide range of bet types, giving you the opportunity to make specific predictions about upcoming matches. Under/Over, Handicaps, Match bets, Totals, Halves, Fouls, Minutes, and more are only a few of the available wager types, with more in store for you. It really shows the commitment of Campeonbet to providing a high-quality betting experience.
As for the sportsbook itself, Campeonbet customers have access to a wide range of different sports types and events. Football is always one of the most popular sports to bet on and Campeonbet is well aware of that. As a result, punters will be able to place their wagers on a large variety of matches from all over the globe. This includes games from Europe, Africa, Australia, South America and many others.
American Football is another great way to wager your money, with Campeonbet taking bets on all the major leagues. Granted, there are not that many of them compared to other sports, but if you follow the matches for the NFL and NCAA closely, you are in for a treat.
Table tennis and volleyball are other excellent betting markets, with support for leagues all over the globe. Customers are always treated to the most popular leagues and matches, as well as, some not as popular regional ones. There is always something going on, so why not place a bet while you are at it.
Other intense sporting events are available in the form of boxing, MMA, handball, rugby, and ice hockey. Campeonbet certainly likes to keep its customers satisfied and is always up to date on day-to-day matches.
Esports have been becoming increasingly popular in recent years and the betting scene around them has developed nicely. If you are the type that likes to stake money on your favorite teams, then you will be pleased to know that Campeonbet accepts wagers on League of Legends, Counter-Strike, Starcraft, Starcraft II, Overwatch, Rocket League and ing of Glory matches.
Other less traditional betting options come in the form of TV Shows and Movies, politics, WWE events, and sailing. You should also take a look at golf, darts, cycling, and the Olympics.
An excellent aspect of Campeonbet is the Live Betting feature. Allowing you to place bets on events that are already underway, the sportsbook gives you the opportunity to further showcase your betting expertise. Live games feature dynamic odds that change with the state of the match, allowing you to make a huge profit by betting on a team that is behind early on but manages to come back and take the win. By the same logic, you can also cut your losses on an otherwise losing bet by cashing out early and salvaging some of your money.
Licensing Info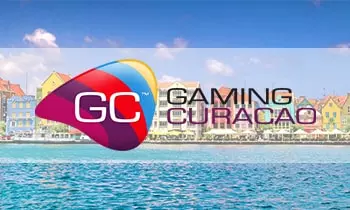 Licensing is always of vital importance as far as online gambling is concerned. You should always look to place bets with a platform that has been licensed and vetted by a trusted government authority. In the case of Campeonbet, we see that the operator holds a license issued by the Government of Curacao.
A gambling license issued by a government institution shows the integrity and fairness of a gambling platform. Moreover, we can be sure that Campeonbet has been vetted and audited thoroughly by the authorities. As a result, it has been established that this sportsbook abides by all laws and regulations set out by the government. Moreover, it does not hold to unscrupulous, illegal, or immoral practices, possible in the online gambling space.
Regardless of who you are, you can be certain that Campeonbet will treat you fairly according to the rules and guidelines set by the government.
While Campeonbet does have a license to operate, it does not cover all jurisdictions out there. In fact, there are several countries in which the sportsbook does not offer its services. Specifically, those residing in Cyprus, France, Greece, the Netherlands, Spain, Sweden, the United Kingdom and the United States cannot open accounts with Campeonbet.
Customer Support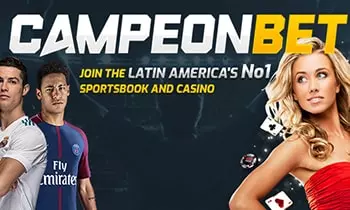 If you ever come across an issue at Campeonbet, you can always rely on the customer support team to set things right for you. All you have to do is reach out to them and explain the situation, at which point they will start working to resolve your problem. There are several ways to contact the support staff and they are available between 07:00 and 19:00 CET. Moreover, customer support can be had in English, Dutch, Portuguese, Russian, Spanish, and Turkish.
Live chat is your best option at getting quick and convenient help. This system allows you to talk to a support agent after a brief wait and to discuss your issues at length. Communication happens in real-time, making it both useful and trouble-free. To access the live chat system simply click the button on the lower-right corner on the screen.
Alternatively, you may also use email if that is your preference. However, this method is considerably slower than the alternative live chat feature. Simply forward all emails to info@campeonbet.com and you will receive a reply within the following 24 hours. Usually, we recommend that you only use email to send verification documents and to rely on live chat for one-on-one communication.