When you are ready to embark on virtual bingo adventures, you can be sure that Fancy Bingo is ready to provide you with fun games and rewarding prizes. The website's motto is 'Play Small, Win Big" which is exactly what you will be able to do at Fancy Bingo. Prepare yourself to enjoy games with great value and bountiful prizes. In order to allow players to further explore their options at Fancy Bingo, the website is offering a long list of amazing promotions. Another amazing opportunity that will be revealed to the members of the website is the fact that in addition to bingo, players will also have the chance to play some of the hottest slots.
Full Bonus Terms and Conditions
If you want to enjoy the chance of sweeping some amazing jackpot prizes, you should take advantage of the Rabbit Hole Free Ticket offer of Fancy Bingo. This deal is available to all members who have made a deposit to their gaming account. What is more, they will have to make sure that they have uploaded the funds to their bingo balance six days prior to using this promotion.
If you want to be one of the patrons of Fancy Bingo, you will have to be 18 years of age or older. Another thing that you should be aware of before you try opening an account at the bingo site is whether your jurisdiction forbids online gaming. If it does, you will not be able to play at Fancy Bingo or take advantage of this promotional deal.
The Rabbit Hole Free Ticket game can be played on Fridays, every hour starting from 19:00 until 23:00 (UK time). Thanks to this wonderful offer, players can win five jackpots, each of which is £1,000. Do not hesitate to play at the Rabbit Hole Free Ticket room every Friday, as the prize for Full House increases as it gets later at night.
All of the games included in this promotion are 75 ball bingo variations which offer an amazing reward of £1,000. Having a game being played on every hour between 19:00 and 23:00 (UK time) means that there are 5, each of which can award £1,000. The price of a single ticket is 0p which is a wonderful opportunity to sweep some wonderful winnings without spending any money. Players will have the chance to claim a maximum of 6 tickets for each game. The great thing about the Rabbit Hole Free Ticket games is that in addition to getting paid for Full House, there is also reward for 1TG and 2TG.
With every hour that passes by the reward for FH increases. If you start with the 19:00 game, you will be able to sweep £500 for FH, £300 for 1TG and £200 for 2TG. The next game in this bingo room will pay players £550 for FH, £275 for 1TG and £175 for 2TG. If you join the 21:00 bingo game, you will enjoy £600 for FH and if you have 1TG, you will get £250, while 2TG will reward you with £150. The 75 ball bingo game which is played on Fridays at 22:00 will award £650 for FH, £225 for 1TG and £125 for 2TG. The last game of the night pays lucky players £750 for FH, £150 for 1TG and £100 for 2TG. When there are several winners, the prizes are equally divided between them.
If you are one of the lucky winners, you will receive your prize in the 24 hours after the game has finished. Since this promotion bingo room can be accessed only by players who have topped up their gaming account in the previous six days, Fancy Bingo members should upload at least £5 to their bingo balance.
Make sure that you have fully understood the terms and conditions of this promotion before you make a use of it. The company has the right to introduce some moderations to the rules of use for the promotion and it is always advisable to read thoroughly the terms before you start playing the Rabbit Hole Free Ticket games.
Related Bonuses
Fancy Bingo The Tea Party Daily Prizes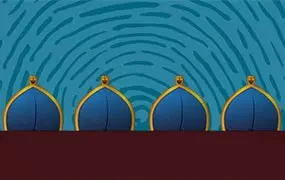 Launched in 1997, Fancy Bingo is one of the oldest bingo gaming websites and features one of the most comprehensive coll...
Read more