At Costa Bingo, you can enjoy an exciting bingo experience which will provide various games and perfect promotions to accompany you on your journey at one of the best UK bingo websites. Costa Bingo definitely knows how to match and even surpass the classy and entertaining feeling that land-based bingo halls exude. If you open an account at the website, you are guaranteed to revel in numerous fun bingo games and enjoy wonderful adventures alongside your fellow roomies. If you feel like switching things up, you can also play some of the hottest online slots at Costa Bingo.
Full Bonus Terms and Conditions
Thanks to the Costa Cove promotion, players will have to make their Wednesdays more intriguing and rewarding. If you are of legal age (18+) you will be able to open an account at the bingo website and enjoy this deal. You will have to make sure that you are not residing in a country which forbids interactive gaming by an active law. Otherwise, you will not be able to play at Costa Bingo or enjoy the Costa Cove offer.
The Costa Cove game is played every Wednesday at 21:00 (UK time). If you enter the bingo room on time, you will have the chance to win a prize of £500. You will have a chance to play a 75 ball bingo and win amazing rewards. You will enjoy £250 for FH and on top of that, you will be paid £100 for 2TG and £150 for 1TG. You can purchase up to 96 tickets for the game and improve your chances of winning. The price of a single ticket is 50p. You can also opt to play with just one ticket as this is the minimum for the bingo games at Costa Bingo.
The winnings from the Costa Cove game are paid as cash funds and in cases when there are several winners, the prize is shared evenly between the lucky players who have won. Make sure to play every Wednesday at 21:00 (UK time) and you will be able to enjoy the amazing opportunity to hit £500.
The Costa Cove is available only to members of the website who have funded their gaming account. The minimum amount that you are required to upload as a patron of Costa Cove is £5. The wonderful thing about this promotion is that players will not only be paid for Full House but they will also be paid if they have 1 number left to Full House or even 2 numbers to go.
Before you start playing, make sure that you have carefully read the Full Bonus Policy, the Full Withdrawal Policy, as well as the General Terms and Conditions of Costa Bingo. This way you will be well-aware if there are any modifications to the rules for using the promotion. Be aware that the company has the right to change the Costa Cove Terms and Conditions any time it finds it suited.
Related Bonuses
Costa Bingo 500 Free Spins Frenzy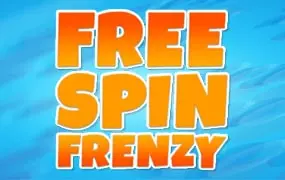 If you are searching for a reliable bingo website, then you can always rely on Costa Bingo. Whether you are on the looko...
Read more