The gaming websites that can brag about such an impressive variety of promotional offers are few and far between. Costa Bingo is one of the gambling destinations where interactive players are presented with a real wealth of promotional offers that will definitely appeal to bingo lovers. Still, this comes hardly as a surprise considering the fact that the company has such a long experience in the field.
One of the promotional offers bingo lovers can opt in for is the Costa Splash that gives them the chance to sweep a share of the £600 jackpot as long as they give the 5-line game a try.
Full Bonus Terms and Conditions
Gambling enthusiasts who have joined Costa Bingo are entitled to make use of Costa Splash, which is one of the numerous promotional offers that are available to bingo lovers. Costa Splash will definitely grab your attention as it gives you the chance to pocket a share of the £600 jackpot or to get £120 as long as you are a line winner.
If you wish to participate in the specific promotional offer, you need to open a real-money account and to make a minimum deposit of at least £5. Still, you should also keep in mind that you have to be over the age of 18 in order to make use of the promotion.
If you are intent on taking advantage of the promotional offer, you should know that you can take part in it every Monday at 09:30 pm. Thus, you will have the chance to sweep a share of the £600 jackpot by spending only £0.50 per a single bingo card. In this relation, it is worth noting that there are not any specific limits on the amount of money you are allowed to wager per a single bingo game. Still, it is stated that interactive players who have joined the promotional offer are not allowed to buy more than 96 bingo tickets.
Gambling enthusiasts who have decided to make use of the promotional offer need to know that their winning opportunities are not limited solely to the aforementioned jackpot. In essence, 1 line, 2 lines, 3 lines or 4 lines will also bring you some nice prizes as if you manage to form such winning combinations, you will be awarded £120 for each of them. In the event that the lucky players who have managed to form the specific bingo patterns are more than one, the cash prize will be divided evenly between all the winners.
An important detail concerning the promotional offer is that the only game that is included in it is a 75-ball 5-line bingo variation.
Unlike some of the other promotional offers that are available only once per person, interactive players who wish to take advantage of Costa Splash are allowed to do this every Monday at the specified time.
Still, one of the most important things Costa Bingo's patrons need to keep in mind is that the operator has the right to cancel the ongoing promotion or to make changes on any of its aspects, which is why it is your responsibility to check the terms and the conditions of the promotional offer on a regular basis.
Prior to taking part in the promotional offer you are advised to go through the list of the countries in which it is unavailable. These territories include Antigua, Belgium, Denmark, France, Gibraltar, Italy, Spain, Turkey, and the USA.
Related Bonuses
Costa Bingo £1,000 Daily Night Fever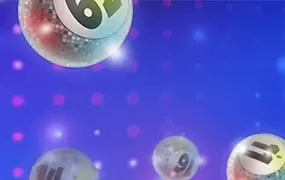 If you are a big fan of bingo halls but you wish to find a proper website where you can enjoy your favourite game in the...
Read more