Costa Bingo is a popular bingo website owned by Cassava Enterprises Ltd, also known as 888 Holdings. As part of the 888 family of gambling websites, Costa Bingo has a lot to live up to and it certainly seems ambitious. Costa Bingo offers users multiple different promotions, more than most bingo websites are willing or even capable of. Of course, we cannot go over all of them in a single page, but we can shed some light on what you do stand to gain by regularly playing at Costa Bingo. The website features an extensive VIP Loyalty Scheme that you will no doubt wish to take advantage of.
Full Loyalty Scheme Terms and Conditions
Much like any other Loyalty Programme, the VIP Loyalty Scheme at Costa Bingo is tiered, featuring five different ranks. In order of ascension, they are Blue, Bronze, Silver, Gold, and Platinum. A player may advance in ranks simply by enjoying their favourite bingo games. For every deposit that you make, you get ever closer to the next account standing.
As soon as a player opens an account they are granted the Blue rank, but they can rise to Bronze standing if they deposit more than £50. Silver rank is achieved by depositing £500 to £999, while Gold level is granted to those who top up their balance with £1,000 to £4,999. The Platinum level is reserved for those who have made deposits totalling £5,000 or more. These numbers indicate the total sum that you have deposited over the lifetime of your account and it is not required to deposit all the cash at once to reach a higher standing.
Wherever you place bets at Costa Bingo you earn Diamonds, which can later be exchanged for worthwhile prizes, such as cash bonuses, free spins, real money and more. The higher you rise in the ranks, the more benefits will you be allowed to receive. Diamonds are earned at a ratio of £1.00 = 1 Diamond. Keep in mind that only real-money wagers count towards earning Diamonds, therefore bets made with bonus funds will not grant you any Diamonds.
With each higher rank that you achieve the benefits of being a VIP increase.
Blue players are eligible to receive 6 free bingo tickets with every deposit, special weekly bonuses, and a birthday bonus of 50% up to £50. Bronze players receive similar prizes, with the exception that they are granted 10 free bingo tickets rather than 6.
Achieving the Silver standing is where things become interesting. Not only will Silver players be able to receive 20 free bingo tickets upon making a deposit, but they will also be eligible for a Birthday Bonus of 75% up to £50. On top of that, Silver players receive the benefit of Special VIP Promotions and a Personal VIP Email Service.
Gold Players will receive 30 free bingo tickets with every deposit, a Birthday Bonus of 100% up to £50, as well as Special VIP Promotions and Personal VIP Email Service. However, from Gold standing users also gain access to the Free Gold VIP Games, only accessible by the higher ranks.
Platinum status grants users the best possible benefits, with 40 free bingo tickets on making a deposit, a Birthday Bonus of 100% up to £50, Special VIP Promotions, Personal VIP Email Service, Free Gold VIP Games, but also access to the Free Platinum VIP Games, which are only available to Platinum players.
As far as the Diamond Club is concerned, there are plenty of rewards that you can purchase with the Diamonds that you have accumulated. With each higher rank, users gain access to better deals and more rewards. You can see a more extensive look at the exchange scheme in the table below.
One of the best aspects of this Loyalty Scheme is that the Diamonds that you earn and the status that you achieve carry over to other bingo websites operated by the same company. For example, other sister websites include City Bingo, Rio Bingo, Wish Bingo, Angry Bingo, Bingola, Treasure Bingo, Monkey Bingo, Fancy Bingo and more. The linking of accounts is done by using the same email address and username across all websites.
Something that you need to keep in mind is that you need to continuously maintain the level of Diamonds in your account. If you have not been active for 60 days or more, then your Diamonds will be forfeited.
About Costa Bingo VIP Benefits

| | Bingo Tickets on Deposit | Birthday Bonus | Free Gold VIP Games | Free Platinum VIP Games | Special VIP Promotions | Personal VIP Email Service |
| --- | --- | --- | --- | --- | --- | --- |
| Blue | 6 tickets | 50% up to £50 | – | – | – | – |
| Bronze | 10 tickets | 50% up to £50 | – | – | – | – |
| Silver | 20 tickets | 75% up to £50 | – | – | Yes | Yes |
| Gold | 30 tickets | 100% up to £50 | Yes | – | Yes | Yes |
| Platinum | 60 tickets | 100% up to £50 | Yes | Yes | Yes | Yes |
Related Bonuses
Costa Bingo £3,000 Costa Cooler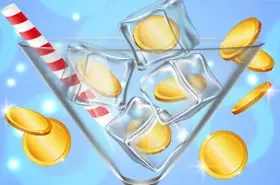 Costa Bingo is a wonderful website by Cassava Enterprises Limited. It features a large number of bingo games and all typ...
Read more