Costa Bingo is a wonderful website by Cassava Enterprises Limited. It features a large number of bingo games and all types of them too – it has classic bingo games, chat bingo games, free bingo games, jackpot bingo games, and even special promotional games. The Costa Cooler promotion features a jackpot bingo game that gives players a chance to win big at almost no cost at all.
Full Bingo Terms and Conditions
The Costa Cooler is a 90-ball bingo game with a jackpot of £1,500 for a Full House. This prize as well as the smaller prizes are evenly split among winners. The prize for Two Lines is £850 and the prize for One Line is £650. All of these are real cash prizes and not bonus ones, therefore you will not have to meet any wagering requirements whatsoever in order to have your winnings available for withdrawal.
The great thing about this game is that even if you win one prize, you can still win any of the other jackpot prizes, as long as you are the first one to get One Line, Two Lines, or a Full House. You can win up to £3,000 this way, but only if you are the sole winner. If two or more players win at the same time the prize is shared. A jackpot of £3,000 attracts a lot of players, though, so winning the entire jackpot would make you one extremely lucky roomie.
The tickets here cost £0,50 and, as with all other bingo games on the website, the maximum number of cards a player can purchase is 96. This game is available only to players who have completed at least one deposit in the past, so even if you have won some real cash funds from a free game, you cannot enter.
The Costa Cooler games are played every week on Saturday from 10 PM. This, of course, does not mean that you have to be present in front of your device of choice when the game starts. You only need to have bought tickets because all else is fully automated. If you win, your prize will appear in your Cash Balance immediately after the game ends.
Of course, the withdrawal policy of the website applies to this promotional offer as well. This means that you cannot withdraw less than £5 and that in cases of a jackpot win the sum may need to be transferred to you in monthly installments. If you are a bingo player from the UK, this will not be an issue, as users of Costa Bingo from this jurisdiction can receive their winnings at once.
Naturally, all Terms and Conditions of Costa Bingo apply as well. This means that no player under the age of 18 is permitted on the site, no player from the restricted jurisdictions is allowed either. The website of Costa Bingo does not feature a full list of restricted countries but you can find out whether your current location is on it by looking for it when registering. If you cannot find your country on the list, then it is one of the jurisdictions that Costa Bingo does not accept players from.
All attempts to mask your IP address will be considered fraudulent and therefore illegal. Duplicate accounts, using special software to cheat, and any other activities of the sort, including the aforementioned, will result in the termination of your account and removal of your funds. In some cases, the operator can even demand that you return all winnings from their website, so do not take these rules lightly.
Related Bonuses
Costa Bingo Factor 50 Bonus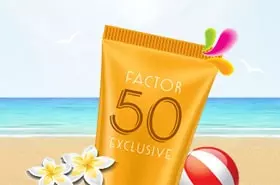 Costa Bingo is an online gambling platform, a part of the Cassava Enterprises (Gibraltar) Limited group, providing playe...
Read more