Costa Bingo is a relatively popular online bingo website, frequented by hundreds of players every month. It is owned and operated by Cassava Enterprises, also known as 888 Holdings, one of the largest online gambling operators in the world. However, Costa Bingo does not rest on the laurels of its owner. Rather, it offers users a fun and exciting bingo experience, during which players can claim a multitude of different promotions. Out of the many different offers at Costa Bingo, the Thursday Big Shop promotion is one that you should look out for. Right now, we will explore everything that you need to know about this great offer.
Full Bonus Terms and Conditions
Every Thursday evening at 21:00 UK time, players at Costa Bingo have the opportunity to compete for a prize pool of £500 paid out in Love2Shop Vouchers. For those not in the know, Love2Shop Vouchers are prepaid gift cards that are accepted at retail locations throughout the United Kingdom. This promotion runs on a weekly basis and users can participate at any time that they like. The price of entry is not steep either, with tickets costing only £0.10 per piece.
The prize pool is separated into three portions, one for each of the three winners. The Full House receives £250 worth of Love2Shop Vouchers, 2 Line gets £150 in the same manner, while 1 Line is granted £100 in vouchers. However, if a winning player would like to have their winnings paid out in cash, rather than in voucher, there is the possibility for a cash alternative. It goes as follows: £250 in cash for the Full House winner, £150 in cash for the 2 Line winner and £100 for the 1 Line winner.
In the event that multiple players qualify for the same prize, the cash alternative will be split equally between all winners. Furthermore, if any non-UK players win the game, then they can only receive their prize in the form of cash. When a player wins a prize, they will be contacted on the following Friday by the Costa Bingo staff to discuss how they would like to receive their prize – in the form of a voucher or in cash.
The game in question is 90 Ball and the price of playing is £0.10 per ticket. Players are allowed to purchase up to 96 tickets for the purposes of this event.
The Big Shop offer is quite a good one by all accounts. It gives players the opportunity to win a substantial amount of money for as little as £0.10. Granted, playing with a single ticket does not give you a high probability of success, but even the maximum cost is not that high at £9.60. Moreover, this promotion is available every week at the same time, giving users the opportunity to clear out their schedules in order to participate.
In reality, players are not asked to do anything out of the ordinary here. This is simply playing your favourite game, with the added benefit of a larger prize pool. There are practically no strings attached, unlike many other promotions out there. Basically, you receive cash money for engaging in your favourite past time. All in all, the Thursday Big Shop is a great way to earn so extra cash and have fun while you are at it. You will have a difficult time finding a better prize pool that does not have some sort of conditions that you have to follow. If you come across this offer when looking for a bingo website we recommend that you give it a shot.
Related Bonuses
Costa Bingo Costa Cove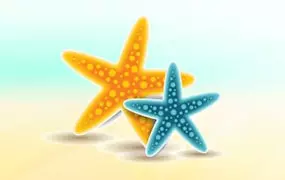 At Costa Bingo, you can enjoy an exciting bingo experience which will provide various games and perfect promotions to ac...
Read more