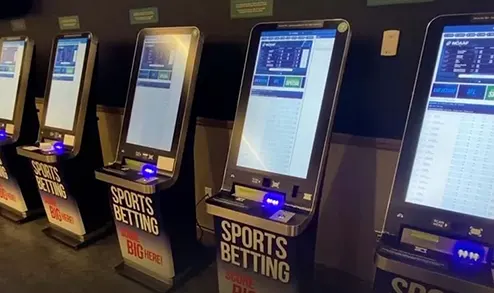 Although legal sports betting at Kentucky land-based operators launched a little more than two weeks ago, proceeds in excess of millions of dollars have already been generated. As per the latest reports, more than $4.5 million worth of bets have been placed over the last two weeks.
Since September 7, when licensed sports betting operators welcomed their first customers in Kentucky, local sports betting enthusiasts have been able to enjoy their favorite pastime without having to pay a visit to a neighboring state where gambling is already legalized. Local punters can now benefit from the convenient proximity of retail betting locations, which eliminates the necessity to travel to Indiana, for example.
Sports betting legalization affected positively local businesses such as Turfway Park Racing and Gaming, based in Florence, Kentucky. Gary Pecorello, Marketing Director at the company, confirmed there was an unseen surge in business ever since the long-awaited legalization of the sector. He further added that the 2023 NFL season and the various associated betting markets took up the lion's share of wagering activity right now.
Sports Betting Revenue in Kentucky to be Reserved for the State's Pension Fund and Problem Gambling Facilities
Gambling tax revenue is utilized for a variety of purposes across the states, such as the funding of public programs and services. As previously covered by BonusInsider, according to estimations by state officials, the legal sports betting sector in Kentucky will generate more than $23 million in revenue per year.
Kentucky ranks among the states with the most underfunded public employee pension funds. Therefore, the state has decided to direct the sports betting tax revenue toward its pension program. The state pension plan is running more than $24 billion short of the money needed to pay in full the retirement benefits of its citizens.
Besides the state's pension fund, the tax proceeds will be used to support the problem gambling facilities in the state. Gary Schneier, a national board member of Stop Predatory Gambling, a non-profit organization based in Washington, D.C., shared his thoughts in relation to the state plans to set aside 2.5% of the gambling tax revenue to problem gambling. He said that this move is a "reaction to the problem".
Once himself addicted to gambling, Schneider has now dedicated his life to helping others cope with the compulsive desire to gamble. He went on to share his hopes that more resources would be directed to gambling prevention, especially to educating young individuals in schools. He further added that keeping them aware of gambling's possible risks and harms is of essential importance.
While retail betting in Kentucky has been running and operational for more than two weeks now, the first online wagers in the state will be placed within three days, on September 28. Kentucky sports betting app preregistration is already live on approved online betting apps.