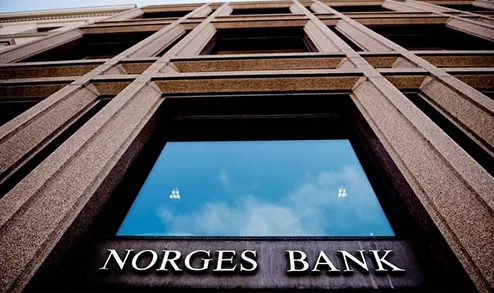 The Norwegian Gambling Authority, Lotteritilsynet, unveiled it would implement stricter measures concerning the control of transactions to and from unlicensed gambling operators. The regulatory body disclosed it would put under scrutiny nine banks and conduct a thorough inspection of their compliance with the illegal payments ban.
As per Section 5 of the Norwegian Gambling Scheme Act, processing transactions to and from unlicensed gambling operators is prohibited. The ban was introduced in 2010 and consequently, the regulator was empowered to order banks to impede such transactions.
Lotteritilsynet did not communicate the list of the banks whose operations would be carefully monitored. Furthermore, there was no mention that there already was any evidence of failing to comply with legislation.
Each of the banks received a briefing mandating detailed information concerning the internal policies implemented to impede deposits and withdrawals from illegitimate gambling operators. The financial institutions were requested to describe in detail their accepted practices.
Commenting on the forthcoming compliance check, Rannveig Gram Skår, senior legal advisor and data protection officer at Lotteritilsynet, said that it would be the first exhaustive inspection of compliance. He added that the regulatory body has already invested a lot of time in compliance discussions with banks and financial institutions within the country.
The banks under review are supposed to follow up on the briefings within three weeks. Gram Skår added that the regulatory authority expected them to conform to its requirements.
Lotteritilsynet Conducted a Survey into Illegal Payments Ban
Earlier this summer, the Norwegian Gambling Authority conducted a survey transmitted to 170 banks to verify their internal procedures taken to impede payments to and from offshore gambling operators. Furthermore, it aimed to investigate their approach to problem gamblers.
As already mentioned, the ban on illegal gambling transactions was adopted in 2010. However, according to information by Lotteritilsynet, transactions worth nearly NOK6 billion ($628.9 million) were associated with deposits and withdrawals from unlicensed operators. This ultimately propelled the authorization of the regulator to order banks to terminate transactions with illegal gambling businesses.
Based on the findings of the survey, the regulator planned to come up with a more precise plan to curb the negative impact of illegal gambling. Putting the operations of nine banks under scrutiny is a vital step toward the implementation of stricter measures.
The senior legal advisor of the Norwegian Gambling Authority concluded his statement underlining the fact that the ban on transactions associated with unlicensed operators was meant to safeguard the Norwegian gambling monopoly model and forestall any negative impact of gambling.
Despite Norway's reluctance to abandon the state monopoly model on gambling, the European Gaming and Betting Association (EGBA) has recently prompted the country to reconsider its firm stance and eventually open its market to offshore operators.