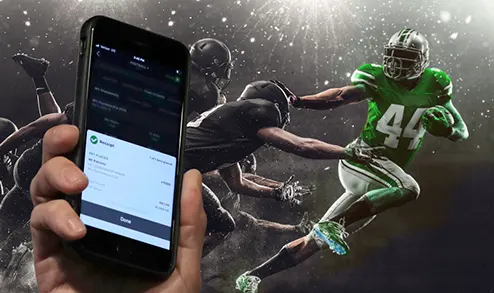 Underdog Sports LLC, SidePrize LLS, and Betr Holdings Inc. were issued cease-and-desist letters by the Florida Gaming Control Commission (FGCC). The warnings concern alleged betting games that were offered within the operators' fantasy sports applications illegally, and each company was accused of operating an illegal lottery and accepting bets from Florida-based gamblers. If the operators fail to act on the orders, they could face legal repercussions.
"Parlay-prop-style" offers, in particular, are the subject of concern due to their similarity to sports betting. According to emails that were acquired by the News Service of Florida, the letters may also affect season-long fantasy sports.
In the letters issued by FGCC Executive Director Louis Trombetta, he demands that the operators cease and desist the offering of skill-based bets to Florida residents. It is also stated that wagering on contests based on skill is forbidden under Florida law, and the prohibition includes sports betting. Operators found guilty of offering sports betting could face felony charges. Trombetta also wrote that under state law, the only form of sports betting that is deemed legal is that of gambling companies operating under a tribal-state gaming compact.
As shown in documents obtained by Legal Sports Report, Underdog Sports LLC and SidePrize LLS faced similar accusations in Wyoming this June. Namely, both companies were warned to immediately halt alleged illegal operations within Wyoming by the state's Gaming Commission. The warnings were once again centered around the offer of sports bets within fantasy sports applications.
The Allegations are Another Result of the FGCC's Continued Fight Against Illegal Gambling in Florida
Currently, the three operators are the only gambling companies to be issued cease-and-desist warnings by the FGCC as part of the fantasy sports crackdown. FanDuel and DraftKings, two of the largest operators that offer fantasy sports contests in the US, have thus far not faced accusations of offering fantasy sports bets illegally in Florida. However, Florida's gambling commission has recently conducted other operations that targeted illegal gambling businesses within the state.
An arcade in St. Lucie County was subject to a raid by Florida law enforcement this month, which resulted in arrests, the seizing of gambling equipment, and the establishment's closure. Another raid, this time undergone by the Manatee County Sheriff's Office, closed the Spin City Arcade of Bradenton following a search warrant. As a result, dozens of slot machines and computers were seized, and the business was shut down.
The FGCC's crackdown on illegal gambling is happening amid a long-running legal battle tied to the Gambling Compact signed in April 2021. According to the deal, operations concerning online sports betting would be conducted strictly by the Seminole Tribe. Craps and roulette games were also a part of the deal. When it comes to fantasy sports contests, however, the legislation would allow for them to be conducted by non-tribal gambling operators.