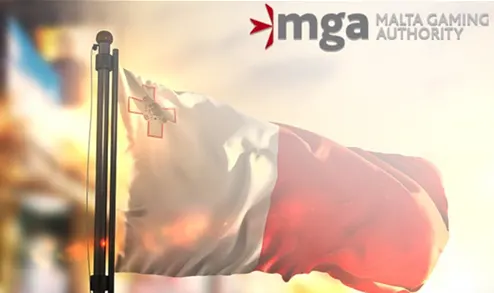 The Malta Gaming Authority (MGA) has suspended Egmit Elite's gambling license following an investigation, which revealed that the company operating Elite24bet Casino breached the country's gambling laws multiple times. According to a report released by the gambling watchdog, the company experienced substantial financial difficulties. As a result, it failed to process payouts to players and pay its financial obligations to the authority. The report also states that the company did not comply with an order issued by the MGA.
Following the license suspension, Egmit Elite is no longer allowed to offer its gambling services under the MGA license and feature references to the regulator. Under Article 43 of the Gaming Act, the company has the right to appeal the regulator's decision. All players who have an account at Elite24bet Casino can contact the MGA for further information.
The MGA's report states that the suspension of Egmit Elite's license is the only appropriate measure the regulator could take after revealing it breached Regulation 9 (1) multiple times. The said law outlines the rules and standards MGA licensees must adhere to. MGA's prompt actions demonstrate the regulator's commitment to establishing a safe gambling environment and restoring its solid reputation.
Malta's Gambling Authority Strives to Get Its Good Reputation Back
The regulator seeks to regain its strong position on the iGaming market after its reputation was significantly damaged in 2021 when the MGA was added to the Financial Action Task Force's grey list. Even though it was taken off the greylist in 2022, the regulator experienced a sharp decline in the number of license applications. As BonusInsider reported this June, the MGA issued 75% fewer new gambling permits in 2022 when compared to 2018.
To attract operators' attention, the regulator decided to adopt a more tolerant approach toward its licensees and introduced a significant amendment to Malta's Gambling Act, which seek to provide legal protection to Malta-based company. If the new changes become effective, prosecuting MGA licensees from foreign countries would be almost impossible.
But the proposed amendment to the Act ruffled the feathers of European Commissioners, who believe that it violates EU regulations. That is why the European Commission (EC) asked Maltese lawmakers to provide more information regarding the gambling reforms they consider implementing. In the wake of the upcoming EC investigation into Malta's controversial gambling reforms, the regulator uses every opportunity to demonstrate its commitment to upholding high industry standards.
To show itself in a good light, the Maltese gambling regulator has recently sanctioned several offending companies. In June, the country's Financial Intelligence Analysis Unit (FIAU) imposed a fine of €236,789 on online gambling operator Glitnor Group for breaching anti-money laundering regulations. Shortly after that, the Maltese gambling regulator canceled Tipster Limited's authorization to operate under the MGA license. It is yet to become clear whether the regulator's actions will yield the desired result.