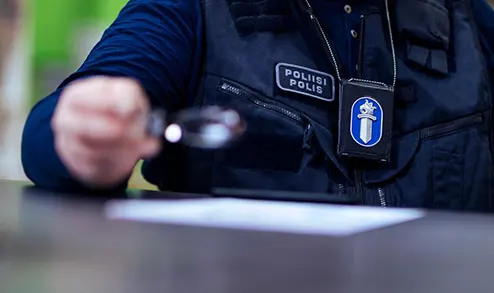 This Thursday, one of the most long-awaited events within the racing vertical, the World Rally Championship (WRC), kicked off in Finland. Earlier this week, gambling operators were warned that the country's National Police Board (NPB) would supervise gambling marketing during the event. According to the police, offshore gambling companies may try to take advantage of the high viewership of the event and advertise their services. Possible breaches of the company's gambling advertising ban will result in hefty financial penalties for erring operators.
In Finland, the government-owned betting company Veikkaus Oy is the only agency authorized to run gambling activities in Finland. Veikkaus Oy's monopoly extends to gambling advertising. In other words, offshore gambling operators are not allowed to advertise their services. Besides, gambling companies are even prohibited from displaying and promoting their logos. Finland established this monopolistic regime to prevent gambling disorders and combat money laundering and terror financing through the gambling industry.
Illegal marketing of gambling services has attracted the attention of the Finnish police after BML Group, owned by Betsson, was slapped with a hefty fine of $2.6 million for aggressively advertising its gambling products to Finnish customers for an extensive period. Betsson became the first operator licensed by the Malta Gaming Authority to be sanctioned by the Finnish police.
Financial Penalties Will Be Imposed on Gambling Businesses and Individuals Breaching the Country's Gambling Marketing Regulations
Following the announcement that the NPB would monitor the gambling commercials aired during the racing event, the police contacted WRC's organizers, requesting them to inform all participants in the event and side event organizers about the country's gambling advertising rules. The police stated that gambling marketing materials found to breach the country's regulations would be removed or hidden. Indirect advertising, such as sponsorship logos on shirts and stadium hoardings, is also prohibited.
The National Police Board announced that gambling companies that do not comply with Finland's gambling marketing regulations would be slapped with fines of at least €10,000 to a maximum of €5 million. The sanctions for individuals who breach the country's gambling advertising policies range from €500 to €40,000.
Johanna Syvatera, a senior adviser with the National Police Board in Finland, expressed hope that gambling businesses will not violate the law. However, the National Police Board is ready to take prompt action against individuals and companies breaching Finland's marketing regulations. She also noted that the police would be vigilant for any marketing materials appearing on competitors' clothes, fan merchandise, video screens, background screen for interviews, stickers, brochures, etc. Ms. Syvatera also said that the police will closely monitor gambling marketing during the three-day racing event and will not hesitate to penalize offenders.