Wow Bingo is part of ElectraWorks Limited's network of bingo websites, connected so they can offer their players even better jackpots. It won the Best Cozy Games Bingo Site award at the 2017 WhichBingo Awards. Of course, it is also fully licensed and certified. It is entirely fair too, as proven by iTech Labs and eCOGRA. The website offers over 200 games and a ton of promotions to go with them. One of them is the £3,000 Payday Jackpot game.
Full Bonus Terms and Conditions
This promotional game is available only to players who have previously completed a deposit and have purchased a minimum of two cards for the £3,000 Payday Jackpot game. You can buy a maximum of 96 cards for this game at the cost of £0.25. In this game, even losing cards win, so getting as many as possible is not a bad idea at all.
The total prize pool for this game is indeed £3,000, however, one player cannot win this sum. It is divided in the following manner – Full House wins £750, Two Lines and One to Go pay £500, One Line pays £250. So, you may be wondering where the remaining £1,000 went. Well, that sum is shared by all non-winning cards of players who have not won a prize.
The £3,000 Payday Jackpot game plays monthly at 21:00 GMT in the 3K Payday Jackpot Room and pre-buy is an option. It is a 90-ball game and it is possible for two or more players to win at the same time, in which case the prize is split evenly between the winning tickets.
Like with any other game at Wow Bingo, if you play with real money, then your winnings will be in the same currency and you will be able to withdraw them just as soon as they appear. However, if you play with bingo bonus funds, then you will end up with a win in that currency and you will need to meet the wagering requirements of Wow Bingo. They are 4x your bonus and you need to meet them within 14 days. Once you have done this, your bingo bonus funds will be transferred to your cash balance and you will be able to withdraw them.
Another thing that must be noted here, is that Wow Bingo has an order of currency usage. This means that all of those separate balances or wallets are actually lined up one after the other. The first accessible balance is your cash balance and until it is empty, you cannot use the next down the line, which is the winnings from cash balance. Then, the bingo bonus balance and finally free tickets. So, it is a bit more tricky to take advantage of bonus funds on this website.
Of course, independent on whether you won in cash or bonus funds, Wow Bingo's KYC (Know Your Customer) policy applies. This is just a name for the policy most websites for online gambling have in place already. It simply means that you will need to further authenticate yourself before withdrawing in order to prevent fraud. That includes sending pictures of some documents that can prove your identity, address, and so on.
Naturally, Wow Bingo's terms and conditions apply as well. So if you are under 18, or from a jurisdiction that has prohibited online gambling, or have duplicate accounts, or are currently practicing any other type of fraudulent activity, your account will be closed and all the funds in it will be gone for good. Such cases are a rarity, though, as Wow Bingo has a wonderful community which is evident to anyone who has entered their chat games and interacted with other players there.
Related Bonuses
Wow Bingo £250 Midweek Treat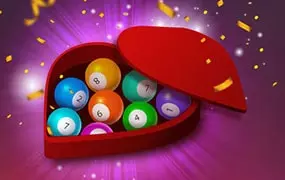 Wow Bingo is a well-established bingo website with a lot to offer. It is a partner of ElectraWorks Limited and thus hold...
Read more