Naughty Bingo offers roomies over 200 games to choose from, including all sorts of bingo variations. This website is a member of the bingo network run by ElectraWorks Limited which means it is an entirely secure website that is fully licensed and certified. Of course, as such, it also has a ton of promotions for its players and one of them is the £3K Payday Jackpot.
Full Bonus Terms and Conditions
This game plays once a month and gives players the chance to win a maximum of £2,000. The remainder is actually meant for non-winning tickets. The immense sum of £1,000 is split equally among non-winning tickets so no one walks away from this game without a win.
This is a 90-ball game that plays at the end of each month at 9 PM GMT. Players can purchase cards for the game before that, though, throughout the whole month. The cards cost £0.25 each and a minimum of 2 is required to enter the game. The maximum number of cards per player is 96.
This game allows multiple wins per player, so if you win the One Line jackpot, you can also grab the Full House jackpot. The prizes are split in the following way – One Line pays £250, Two Lines and One to Go pay £500, and a Full House pays £750. If there are multiple winners at the same time the prizes will be split evenly.
If you have even just one winning card you are not eligible to receive any portion of the non-winning cards jackpot. It is available only to players who have not won any of the jackpots and have no winning cards. Hoping to be the only player with no winning cards is a bit far-fetched. Hoping to win all jackpots, though, is quite reasonable, which would land you as much as £2,000.
Winning £2,000 does not sound half bad, however, you should keep in mind that you can win them in both real money and bonus funds. Purchasing tickets with real-money funds will result in a win of the same currency. However, if you buy them with bonus funds, then you will receive your winnings in that currency. In that case, you will need to meet the wagering requirements.
The wagering requirements at Naughty Bingo are 4x your bonus but there is a catch. You can only use your bingo bonus after you have used all real-money funds in your account. This is so, because of the order of currency usage which is cash first, real-money winnings afterward, and then bingo bonus. If you win free tickets, they will be the last available currency.
Additionally, you have 14 days to meet the wagering requirements or your bonus will be forfeited. If you attempt to withdraw funds, this will also result in the removal of your bingo bonus funds. The only way you can meet the wagering requirements is by playing bingo with your bingo bonus funds.
In order to participate in this game, players need to have completed at least one successful deposit in the past. The rest of the requirements are all listed in the terms and conditions page of the website, the most important ones being that players be over 18 years old, and from a jurisdiction that has not prohibited online gambling.
A breach of the terms and conditions can also be using duplicate accounts, AI software or any software that can improve a player's chances of winning, disconnecting on purpose, and so on. Players who are caught doing any of these activities will have their accounts terminated and all funds removed without a chance of withdrawal.
Related Bonuses
Wish Bingo Diamond Club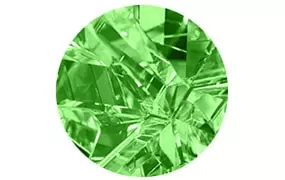 For players who wish to experience the most when playing bingo online, Wish Bingo provides the best virtual gaming adven...
Read more