Wish Bingo is one of the gaming websites that offer a real wealth of games. The operator has prepared for you a nice bunch of slot titles, numerous table games, as well as scratch cards. But its bingo platform undoubtedly makes it a worthwhile as along with some of the most widespread bingo games, the company also offers a wide array of bingo variations that has a progressive jackpot attached to them.
At Wish Bingo, you will also find a nice bunch of promotional offers that will also contribute to the unparalleled gaming experience. Things in Life Are (almost) Free is one such offer that gives a total of £1,500 weekly.
Full Bonus Terms and Conditions
Gambling enthusiasts who wish to take part in the promotional offer need to know that it will be available solely to patrons of the gaming website who have funded their account. Interactive players need to make a deposit of at least £5 to their account in order to partake in the ongoing promotion. What is more, you should also keep in mind that underaged players are not allowed to make use of the promotional offer.
The Best Things in Life Are (almost) Free is a promotion you can join every day between 02:00 pm and midnight. It gives you the opportunity to engage in several hourly bingo games and, potentially, to sweep the £20 jackpot that is awarded in each of the games. It is important to note that the amount of the jackpot will be divided between lucky players, depending on the winning combination they have managed to form. Thus, the lucky player who has managed to form a Full House will get £10. Still, you need to know that this is not the only combination that will bring you a prize as 1TG pays £6, whereas 2TG pays £4.
If you are not familiar with this, 1TG and 2TG players are the ones who are occupying the second and the third winning places. Gambling enthusiasts should keep in mind that if the winners are more than one, then, the monetary value of the prizes will be split evenly between all winners. In the event that you have managed to bag any of the prizes the promotional offer comes with, you need to know that your prize will be added to the balance of your gaming account after the particular game is completed.
It is also important to note that the specific promotional offer is available solely on 75-ball bingo variants. If you fancy making use of it, you should keep in mind that the minimum number of bingo tickets you are allowed to buy is 1, whereas the maximum number of cards you can purchase is 96. But one of the things that make the promotional offer truly irresistible is that you can win the aforementioned prizes after spending only £0.10 per a bingo ticket.
Wish Bingo's patrons need to know that if less than 3 players have taken part in a particular bingo game, it will be canceled. In the event that you have purchased tickets for such a game, you will get a refund back to your real-money or bonus-funds account.
Gambling enthusiasts who have taken advantage of The Best Things in Life Are (almost) Free should also keep in mind that there are certain limits concerning the withdrawals of funds they should comply with as well. The minimum amount you are allowed to cash out is £5 or the currency equivalent and if you initiate a withdrawal of an amount that is smaller than this one, then, your funds will be returned to the balance of your gaming account.
And last but not least, we should not forget to mention the fact that not all bingo lovers are allowed to make use of the promotional offer. You will have this opportunity only if you have made the required minimum deposit and also if you are over the age of 18. In addition to this, you should not live in any of the restricted territories. Bingo lovers who reside in the United States of America, Israel, Turkey, Spain, France, Italy, Denmark, Belgium, Gibraltar, and Antigua cannot take advantage of The Best Things in Life Are (almost) Free.
Related Bonuses
Wish Bingo £500 Reasons to Smile Free Jackpot Game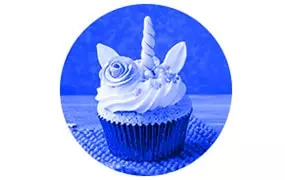 For those passionate bingo fans, Wish Bingo has prepared plenty of games which offer plenty of opportunities for great w...
Read more