For players who wish to experience the most when playing bingo online, Wish Bingo provides the best virtual gaming adventure. The website has prepared different 90 ball, 75 ball and 5 Line games which offer plenty of fun, affordable and sometimes even free tickets and plenty of chances of sweeping amazing prizes. If you wish to make your bingo play even more fruitful, you can always rely on the promotions that Wish Bingo has in store. Even when you wish to revel in a more different gaming sphere, you can try playing the table games, scratchcards or slots variations the website is also offering.
Full Bonus Terms and Conditions
As soon as you start making deposits at Wish Bingo, you have the chance to join its VIP Club. This way you will be able to enjoy exclusive perks that will make your bingo experience a lot more thrilling and fruitful. You have to be at least 18 years of age to join the Diamond Club of the website. It is also your own responsibility to check whether your country of residence is among the list of restricted territories of Wish Bingo. The Diamond Club is available only to players who have funded their gaming account.
The VIP System of Wish Bingo has 5 tiers and players advanced as the cumulative amount of their deposits increases. Players who have made deposits up to £49 since they have started playing at Wish Bingo, or any of the other websites owned by the same company, will gain a status of Blue members. The Bronze level is for deposits between £50 and £499. The following level is the Silver one and it is reached after you have made deposits ranging between £500 and £999. If you have topped up your gaming account with a total between £1,000 and £4,999, you will become a Gold member. The last and highest tier of the VIP Programme is the Platinum and it is available for players who have made cumulative deposits of over £5,000.
If you are a member of the Diamond Club, you will receive Diamonds every time you play for real money at Wish Bingo or any of its sister websites. For each £1 that you wager, you will receive a Diamond. As you earn Diamonds, you will have the chance to exchange them for various prizes like bonus funds, or cash funds, bingo tickets or deposit bonuses.
As you progress in the VIP Programme of Wish Bingo, you will be able to enjoy better benefits, purchase some exclusive items and enjoy a better conversion rate for your Diamonds. The good thing is that you become a Blue member of the bingo website as soon as you make your first deposit. You will not be able to enjoy any exclusive benefits but you will start collecting Diamonds right away. This way you will be able to move up the system once your deposits reach £50.
Once you have surpassed the £50 deposit milestone, you are at the Bronze level where players will be able to enjoy Speed Spins and will earn 60 Free Spins. Bingo members who have advanced on the Silver level will also enjoy Speed Spins and the number of Free Spins they can accumulate is 80. The Bonus Cash reward they can earn is £200 and they can also win £100 in Real Cash. Gold players will enjoy quite the exclusive perks as they can win Speed Spins, 100 Free Spins, £300 Bonus Cash and £150 Real Cash. In addition to that, Gold players can redeem their Diamonds for 1 product of Wish Bingo. As you may have already figured out, the Premium level offers the best perks. Players who have gained this status can enjoy Spee Spins, 120 Free Spins, £500 Bonus Cash, £300 Real Cash and 1 piece of merchandise from the website.
The Diamond Club is a programme that allows you to connect account across some of the sister websites of Wish Bingo. Those include but are not restricted to Angry Bingo, Bingola, City Bingo, Costa Bingo, Fancy Bingo, Monkey Bingo, Rio Bingo, Sing Bingo, Treasure Bingo and Wish Bingo. In order to link your accounts at different websites, you have to make sure that you are using the same email address and username.
Players are rewarded 1 Diamond for every £1 they wager. The number of Diamonds that you will receive for your stake will not be affected whether you place your money on bingo or on instant games at Wish Bingo. Both types of wagers contribute the same to the number of Diamonds you will earn.
Players will be able to see their Diamond balance in the Diamond Club Page of the website. The number of Diamonds you have earned is updated every night. All of the stakes that players place are recorded in order to calculate the Diamonds they are eligible to win. As it was mentioned previously, there is the opportunity to link all of your accounts across the websites of the same company. You can request to do so but it is up to the company to decide whether to approve or ignore your request.
You have the right to open only one account per website. If you try to play from more than one account, then you are breaking the rules of use of the website and all of your accounts will be terminated and any funds that have remained in your balance will be forfeited.
If you have not earned any Diamonds in a period of 60 days or more, your Diamond balance will be declared void and you will lose any remaining Diamonds. The company has the exclusive right to upgrade, downgrade and exclude players from the VIP Programme at its own discretion. You should know that the company also has the right to make changes to the VIP Programme at any time.
About Wish Bingo Diamond Club

| | Bonus Cash | Real Cash | Speed Spins | Free Spins | Merchandise | Deposit Bonus |
| --- | --- | --- | --- | --- | --- | --- |
| Blue Level | N/A | N/A | N/A | N/A | N/A | N/A |
| Bronze Level | N/A | N/A | Yes | 60 | N/A | N/A |
| Silver Level | £200 | £100 | Yes | 80 | N/A | Yes |
| Gold Level | £300 | £150 | Yes | 100 | 1 item per 7 days | Yes |
| Platinum Level | £500 | £300 | Yes | 120 | 1 item per 7 days | Yes |
Related Bonuses
Wish Bingo £30 Saturday Style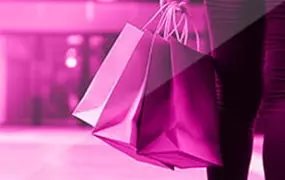 You can always have an enormous amount of fun at the bingo rooms that Wish Bingo hosts. This will give you the chance to...
Read more