BGO is an established name in the interactive gambling industry that has attracted a good deal of attention on behalf of players thanks to its reliability, vast selection of quality products, and catchy advertisements starring celebrities like Paris Hilton and actor Verne Troyer (known as Mini Me from the Austin Powers series).
The brand was launched back in 2012 by BGO Entertainment Limited and quickly gained traction among members of the international player community. Today, hundreds of thousands of players visit BGO's sleek website to partake in a wild range of virtual casino games, compete against live dealers or join the bingo room to try and win big.
Fans of the popular number-based game get to choose from 14 bingo rooms, most of which operate around the clock and offer numerous bingo variations, played with 75 or 90 balls. Ticket prices are flexible and range from as little as £0.01 to £0.50. The bingo section over at BGO is powered by the biggest provider of bingo software in the world, Virtue Fusion, which guarantees a fuss-free and enjoyable experience to all bingo mavens who register at the website. Socialisation is an important aspect of playing bingo, which is why BGO supports a built-in chat facility so that fans of the game can get together, converse, and exchange impressions much like they would do at a landbased bingo room.
There are plenty of sizeable prizes up for grabs as some of the bingo variations on offer boast impressive progressive jackpots where five and six-figure prize pools are the norm. There is the possibility to pocket a hefty jackpot on the go since BGO supports a mobile-responsive website so that you can hop in at all times, buy a bingo ticket, and collect a massive pot in a flash.
You have probably heard the saying "You have to be in it, to win it". This certainly applies to BGO as you need to register an account and deposit real money to play with if you want to bag a huge bingo prize. Luckily, the esteemed gambling operator works with a comprehensive range of secure banking solutions that are easy to use and widely available around the world. Both new and existing members of the BGO Bingo are showered with bonuses and can partake in numerous promotional incentives (including free bingo tickets) which run throughout the week. There is also the Bingo Candy Room where players can unlock different levels to get their hands on various appetising prizes each time they engage in bingo and mini games.
Promotions and Bonus Terms
Maintaining the interest of players is not easy in one such competitive industry, which is why BGO Bingo has set up a great promotional section with plenty of generous offers players can take part in. Currently, there is an amazing welcome package offered to first-timers while those who already hold accounts at BGO will benefit from the Big Competition promo held each month and the Rush Hour promotion where winners scoop up a share from the guaranteed prize pools. Continue reading for more extensive information on what the bonuses consist of and what their terms are.
Up to 500 Candy Club Points for Newcomers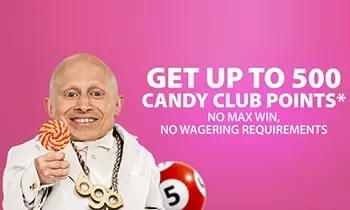 100 Candy Club points for every £10 you deposit as a first-timer
Points credited within 24 hours after entering the BINGO bonus code
7 days of access to the free Beginner's Luck room
When you sign up with a real-money account, process your very first deposit, and enter the exciting world of BGO Bingo, you are in for a pleasant surprise in the form of a fantastic Welcome Bonus, consisting of up to 500 Candy Club points.
To become eligible for this promotion, you are required to make a deposit of at least £10 to receive 100 Candy Club points. In fact, players are granted 100 points for every £10 they load into their new accounts on their first deposits, meaning that the maximum amount you can invest is capped at £50 for a total of 500 points. Make sure you select banking methods other than Neteller and Skrill because payments conducted with these two digital wallets are excluded from the welcome offer.
The points can be exchanged for free credits which players can use to buy bingo tickets in all of the available bingo rooms at BGO. If you wish, you can use your bonus credits to take a spin on BGO's broad range of mini slots in the bingo lobby.
But it does not end there as BGO grants depositing newcomers a 7-day access to the free Beginner's Luck room, reserved specifically for newbies at the website. Once you have spent at least £0.01 on bingo tickets, you can visit the newcomers' room and try to win a share of £10 in free bingo credits. You can join the Beginner's Luck room each day of the week at 12:00, 15:00, 18:00, and 21:00. To enter, you are expected to register a chat name as well.
The prizes you have won with your free credits will be credited to your account immediately after you have won the qualifying 90-ball bingo game where one line pays £2 in bingo credits, two lines correspond to £3, and a full house equals £5 in bonus credits. There are no wagering requirements attached to the free Candy Club points you earn on your first deposit.
BGO Rush Hours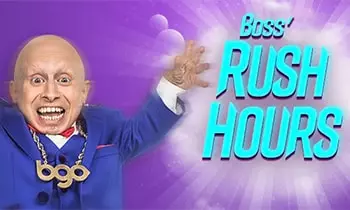 Purchase up to 12 tickets
Each ticket should be no less than £0.05
Held at the Speed bingo room Mondays through Fridays
Runs for one hour from 8:00, 12:00, and 17:00
BGO's mascot known as the Boss (aka actor Verne Troyer) invites existing members of BGO to join him for the Rush Hours promotion in the Speed bingo room, which remains open Mondays through Fridays for one hour, at 8:00, 12:00 and 17:00, respectively.
"What's in it for me?" you may ask. Well, those who stop by at the above-listed hours get a chance to compete for a share of the three guaranteed prizes – £500 from 8:00 to 9:00, £750 from 12:00 to 13:00, and £1,000 from 17:00 to 18:00. To enter the competition, you need to buy tickets to the value of £0.05, which is not much considering the size of the prize pools.
You can purchase up to 12 tickets for the available games to increase your chances of winning your share of the guaranteed prizes. Please note that if you do succeed, you will be credited with bonus money corresponding to the amount of your prize share. In other words, you cannot cash out the prize you have won during the Rush Hours.
The Monthly Big Competition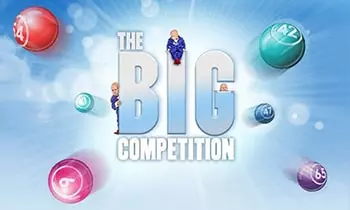 Deposit £20 for a chance to qualify for the Monthly Big Competition
Spend £10 in the Fairy Delights room and £10 on the mini games
Winning full house, two-line and one-line wagers qualify for the competition and various additional prizes in the form of vouchers
Registered members of BGO Bingo who are looking for a challenge can join the monthly Big Competition and test their luck for a chance to pocket some fantastic cash prizes. The competition involves three games running at 19:30, 20:30 and 21:00 at the Fairy Delight room. Winners are awarded cash amounts from the pot as well as some extra prizes.
Full house winners are eligible for Amazon vouchers to the value of £100. Players who score a win with two lines receive £50 M&S vouchers while those who only manage to complete one line on their tickets are in for an extra gift in the form of £25 worth of Argos vouchers.
There are several conditions or "challenges" you need to complete in order to qualify. To begin with, bingo players are expected to contribute with a deposit of no less than £20 and spend at least £10 of that amount on cash tickets for the bingo games, available at the Fairy Delight room. The remaining £10 of the £20 deposit should be spent on some of the mini slot games in any of the available rooms at BGO Bingo. Once you cover all three conditions, you are in for the challenge.
There is nothing else you are required to do but to wait for the end of the month and keep your fingers crossed that your name will appear on the list of qualifiers, published at the BGO website. If you see your name among those of the qualifying players, you win a chance to collect cash and prizes from the Big Competition games.
Note that only real-money wagers can qualify for participation in the promotion and the games listed under the King Size tab in the Fairy Delights room are excluded from the monthly challenge. Cash prizes can be collected as an alternative for any of the above-listed voucher prizes. The only downside of this promotion results from the fact only players residing in the United Kingdom can partake.
General Bonus Terms
As you can see, you are bound to comply with specific promotional terms and conditions whenever you partake in the promotions hosted by BGO Bingo. Each bonus has its own terms but some of the conditions may apply to all bingo promotions running at the website. For instance, each player is eligible to receive only one welcome bonus which cannot be combined with any of the other available offers. If you claim two bonuses simultaneously, you will have your free credits and the winnings you have generated with them forfeited and removed from your BGO account.
Those who establish a practice of repeatedly claiming bonuses with minimal deposits may be deemed as "promotion abusers", in which case BGO may choose to exclude their accounts from participation in any of the promotional incentives. In the worst-case scenario, the abusers will have their accounts closed.
Another thing to bear in mind is that the free credits you are awarded are intended solely for risk-free bingo play and cannot be withdrawn from your balance or exchanged for cash. The same applies to the 500 Candy-Club points you receive upon completing your first deposit at BGO Bingo. These have no monetary value and can be used only in the loyalty store at the website.
One of the biggest advantages of being credited with points stems from the fact your winnings are not subjected to a playthrough, so there are no wagering requirements you are expected to meet prior to requesting a cash-out.
Banking
BGO processes payments through a comprehensive range of trusted and widespread banking solutions, in compliance with the high standards of safety used by all large financial institutions in the world. Some of the methods you can use to load money into your BGO Bingo account include credit and debit cards, digital wallets, mobile payment services, and prepaid vouchers. You can learn more about the methods BGO customers can use to deposit and withdraw in the sections below or check the table for more concise information on limits, timeframes, and fees.
Credit and Debit Cards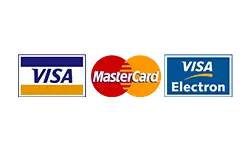 BGO accepts payments via popular brands of credit and debit cards issued by Visa, Maestro, and Mastercard. This method is commonly preferred by registered members due to its ease of use and security. As a matter of fact deposits with your card to play bingo at BGO are just as safe as paying for an online purchase from Amazon or any other online retailer.
To make a deposit using your card, you simply need to log into your BGO Bingo account, visit the intuitive cashier, select your card's brand, and input the requested information – your name, the expiry date, and the number. Your deposits and withdrawals are encoded with the latest encryptions for your peace of mind, so there are no causes for concern as far as safety goes. Your withdrawals are normally returned to the same card you have registered for your deposits, which adds to the convenience of using this method.
PayPal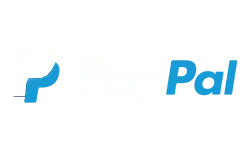 PayPal poses as a fantastic alternative for bingo players looking for anonymity, who prefer not to register their cards at gambling websites. This banking solution is commonly recommended for those who reside in the United Kingdom, Ireland, and Scandinavia, but it supports payments from over 200 different jurisdictions and accepts 25 currencies, including the ones supported by BGO – CAD, EUR, NOK, SEK and GBP.
To use it, you need to first open an account with PayPal and link it to your card to transfer some funds into it. Money can be loaded into your PayPal account via transfers from your bank account as well. When initiating a deposit, all you have to input are your PayPal credentials and there is no need to disclose any further information in the process. Deposits with this method normally take place right away so you do not have to wait to join a bingo room.
Boku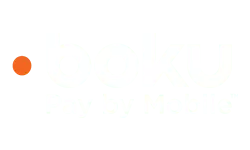 BGO Bingo has also embraced Boku, an innovative payment method where the funds are added to your monthly mobile bill. Boku is gaining more and more popularity among BGO members but you need to have a mobile account with a major provider of mobile services. Another condition is to ensure your mobile phone's account allows you to process mobile payments. In other words, bingo players who use prepaid mobile cards will find themselves unable to use Boku unless they have a sufficient credit to cover the deposited amount.
To deposit with Boku, you visit the cashier at BGO, select the method from the available options, and enter the preferred amount. You need to confirm the payment but the confirmation may differ between mobile services providers. Normally, this happens by entering your mobile phone number. After this, you are sent a text message containing a code to confirm the transaction with. The funds will be immediately added to your BGO Bingo balance.
Paysafecard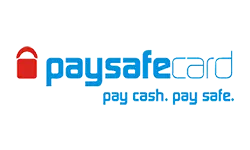 Paysafecard is a suitable banking method for BGO customers who are looking to deposit anonymously, without having to enter sensitive personal and banking information. This is a prepaid payment solution, which involves purchasing a voucher with a 16-digit PIN code.
Different values of the vouchers are supported. It should be noted that when using this method at BGO, you are not required to use up the entire value of your voucher. The same voucher can be used repeatedly until you exhaust the entire available amount. All you have to do is select Paysafecard from the available options in the cashier, specify the deposit amount, and enter your voucher's code. Your bingo balance will be topped up immediately.
As you can see, this is a very user-friendly method which saves bingo players the hassles and allows them to control their spending in the BGO bingo rooms since they can deposit only the amount that corresponds to the voucher's value. The only negative associated with Paysafecard is that it is not accepted for withdrawals. Those who deposit with prepaid vouchers should consider selecting an alternative method to cash out their bingo winnings.
Additional Banking Methods
Apart from the above-listed methods of payment, BGO works with several other banking solutions, including the popular e-wallets Neteller and Skrill. InstaDebit and bank transfers are also an option.
Remember the banking methods you can use at BGO may vary depending on where precisely you are located. Some of the options may prove to be unavailable in the country where you are permanently domiciled. You can register an account and play bingo in one of the following supported currencies – CAD, GBP, EUR, SEK, and NOK.
Deposits take place right away, with the exception of the payments carried out via bank transfers where players have to wait between 3 and 5 working days before the money reaches their balance. Fees may apply in cases when the deposited amount is under £500, unless you utilise the mobile payment service Boku.
The deposit and withdrawal limits largely coincide for most of the supported payment solutions. The minimum you can boost your BGO account with is £10 but players are allowed to set their own ceiling in the interest of responsible gambling.
To initiate a cash-out, you are expected to have at least £20 in your balance as this sum corresponds to the minimum withdrawal amount. You are permitted to cash out as much as £20,000 from your balance with a single transaction. Other than that, you can request up to 10 withdrawals each day. Withdrawals normally require more time since your request remains pending for a period of up to 24 hours for verification purposes.
Banking Methods Options

| Banking Method | Minimum Deposit | Minimum/Maximum Withdrawals | Deposit Timeframes | Withdrawal Timeframes | Fees on Deposits | Fees on Withdrawals |
| --- | --- | --- | --- | --- | --- | --- |
| Visa | £10.00 | £20.00 – £20,000 | Instant | 3 to 5 business days | 2.5% of the deposited amount for deposits under £500 | £2.50 |
| Maestro | £10.00 | £20.00 – £20,000 | Instant | 3 to 5 business days | 2.5% of the deposited amount for deposits under £500 | £2.50 |
| MasterCard | £10.00 | £20.00 – £20,000 | Instant | 3 to 5 business days | 2.5% of the deposited amount for deposits under £500 | £2.50 |
| PayPal | £10.00 | £20.00 – £20,000 | Instant | Within 24 hours | 2.5% of the deposited amount for deposits under £500 | £2.50 |
| Skrill | £10.00 | £20.00 – £20,000 | Instant | Within 24 hours | 2.5% of the deposited amount for deposits under £500 | £2.50 |
| Neteller | £10.00 | £20.00 – £20,000 | Instant | Within 24 hours | 2.5% of the deposited amount for deposits under £500 | £2.50 |
| Paysafecard | £20.00 | N/A | Instant | N/A | Free | – |
| Boku | £10.00 | N/A | Instant | N/A | Free | – |
| InstaDebit | £10.00 | £20.00 – £20,000 | Instant | 3 to 5 business days | 2.5% of the deposited amount for deposits under £500 | £2.50 |
| Bank Transfers | £10.00 | £20.00 – £20,000 | 3 to 5 business days | 3 to 5 business days | 2.5% of the deposited amount for deposits under £500 | £2.50 |
Loyalty and VIP Programme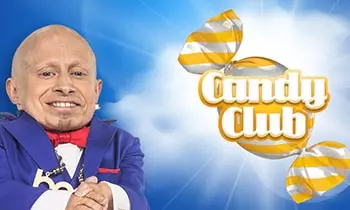 All registered and depositing members of BGO Bingo are automatically enrolled in the Candy Club – a loyalty scheme the gambling operator has designed specifically for fans of the game. Becoming a member of the Candy Club comes with a number of benefits.
Each time you buy bingo tickets or play the available games for real money, you are awarded Candy Club points, which can later be redeemed for various scrumptious rewards, allowing you to partake in bingo games at no charge. The loyalty scheme consists of five tiers, so the more you invest in bingo, the higher you climb up level-wise.
The number of points you collect, depends on which games you play for real money. Thus, every £10 you stake in the bingo rooms earn you 6 points while every £100 spent on the available slots, scratch-cards and multi-player games correspond to 8 points. You can even collect a little extra while playing at BGO's casino where you receive 1 point for each £100 wager you place.
The five tiers are as follows – Candy, Caramel, Nougat, Toffee, and Chocolate. You enter the first level after staking a minimum of £150. The points you earn playing bingo are automatically added to your account but those awarded for the mini games need to be added manually the day after you have played. Make sure you redeem your Candy Club points for free credits every now and then since they expire after a period of 90 days and will be automatically removed from your BGO Bingo account.
Software and Bingo Variations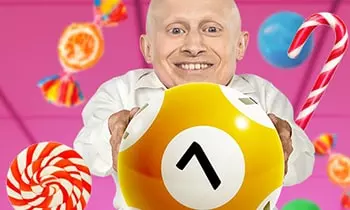 You have probably already guessed by the name, but BGO is an abbreviation of "bingo". This is not surprising considering the renowned gambling operator originally started out as a provider of virtual bingo services. The vast experience BGO has acquired over the years has enabled it to set up a world-class bingo product which is tough to compete with where quality and playability are concerned.
The established company has teamed up with a software provider of equally great repute. The bingo platform of BGO is powered by Virtue Fusion – a name all bingo fans are acquainted with. Virtue Fusion was established in 1998 but was later bought by software leader Playtech. One of the greatest strengths of Virtue Fusion's bingo platform is that it supports multiple languages, allowing bingo fans from around the world to enjoy their favourite game in a hassle-free manner.
The bingo software grants players access to a variety of massive jackpots and enables them to enjoy a number of bespoke promotions. Players who join BGO Bingo can feel a sense of community thanks to the chat functionality, which allows them to interact with each other like they would normally do when playing bingo at brick-and-mortar establishments.
The sheer diversity of games available at BGO will make your jaw drop. There is a suitable option for both casual and experienced players. The website is home to numerous variants of the number game like 75-ball, 90-ball, and Pick n' Mix bingo. Golden Nugget, Pocket Money, Pleasure Beach, and Money Tree are favoured by the majority of bingo mavens as they feature enormous progressive jackpots.
Some of the rooms remain open 24/7 so you can jump in and join the action whenever you feel like it. You can see the schedule and the rooms that are about to open soon at the top of the main bingo page at BGO. In most of the available rooms, you can buy a ticket in exchange for the humble sum of £0.01 but the maximum prices rarely exceed £0.50.
You are not required to download and install any additional software in order to register and enjoy yourself at BGO Bingo since Virtue Fusion's software is browser-based. Buying some tickets and potentially winning big is possible from all places, at all times, as BGO supports both desktop and mobile play. Practically the only requirement is to own a smartphone with a reliable internet connection. You can access the bingo room straight from your browser as long as your portable device utilises the widespread Android OS and iOS.
Licensing Info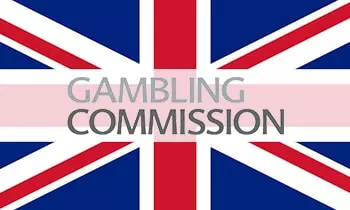 If you decide in favour of joining BGO Bingo, you can have your peace of mind knowing you are playing with a trustworthy and secure gambling operator which always puts its customers first. BGO runs a fully legitimate website and operates under the licenses and guidelines of the UK Gambling Commission and the Alderney Gambling Control Commission.
These two regulators are well-known in the online gambling industry and are largely considered the strictest licensing authorities in this sphere, so you can count on enjoying a secure stay at BGO's bingo rooms. Also, you can feel safe knowing that you have someone to protect you should any disputes arise since the two commissions also engage in handling players' complaints.
Being a well-known name in the industry, BGO adheres stringently to the guidelines outlined by its reputable regulators. Some of these guidelines dictate that the commissions' licensees should promote responsible gambling. Thus, BGO players are allowed to set deposit limits for themselves in order to keep their gambling expenditures at the website in check.
If you find it difficult to keep your gambling activities under control, you can always take advantage of the Cooling Off Period functionality at the website which enables you to self-exclude permanently or temporarily from using BGO's services – your account will be blocked to prevent you from partaking with real-money bets. BGO cares about its customers' privacy and never shares their personal or banking data with third-parties so there is no need to worry about the safety of your information.
Bingo players from most countries are more than welcome to join the fun at BGO but unfortunately, neither the casino nor the bingo rooms are friendly to US citizens. Certain restrictions apply to BGO's licenses which prevent the operator from welcoming customers from specific jurisdictions. If you reside in any of the following countries, you will not be able to register a real-money account at BGO – the USA, France, Belgium, Greece, Portugal, Iran, Iraq, Bulgaria, Denmark, Turkey, Switzerland, the Netherlands, Ukraine, the Czech Republic, Russia, Poland, and Australia. Please check the operator's Terms and Conditions page for the full list of prohibited jurisdictions.
Customer Support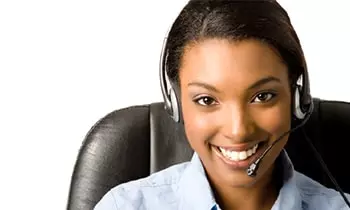 BGO insists that its players are able to enjoy their stay at the website to the fullest, without having their experience spoiled by hassles or issues, related to payments, account management, or participation in the available promotional incentives. Registered members are always welcome to voice their opinion on the products, give feedback, request additional information or seek assistance when needed.
The good news is you will not have to wait around and wonder what to do whenever a problem arises. Not that this happens often at BGO but still, it is good to know you have a team of experienced support professionals behind your back to lend you a hand if necessary. BGO's team of support hosts are all trained, friendly and competent enough to respond to all kinds of queries.
All enquiries and issues are handled in a time-efficient and courteous fashion. The easiest way to get in touch with BGO's support hosts is by opening the live chat facility. You can use it to request information in advance even if you are not currently an account holder. The support agents normally respond within a matter of seconds. Delays may occur only when all hosts have their hands busy with customers but even then you can rely on receiving a response within a minute or so.
Your other options include calling on the telephone or sending an email. Do not forget to check the comprehensive and well-organised FAQs section of the website as it contains most of the information you may need to set up an account, process your payments, and participate in the promotional incentives at BGO Bingo.