Betfair is one the more well-known online gambling websites, offering users a wide range of services. Here players are able to enjoy an online casino, a sportsbook, a poker room, a bingo section, and more. For this review, we will focus on the bingo aspect of Betfair.
Betfair can trace its origins back to 2000 when it first opened. It soon grew to be one of the largest online betting websites in the United Kingdom, due to its variety of services and the favourable odds that players can enjoy. As of the time of this writing, it is one of the most visited gambling websites in the world, with claims that it has a weekly turnover of £50 million.
At Betfair's Bingo section, players have access to numerous bingo rooms, where they can play differently-themed games. New and veteran users can benefit from a good number of promotions, which only enhance the experience. Accessibility is highly important to Betfair and as a result, anyone can enter the website either through any desktop computer or smartphone, where Internet is available. There is a dedicated iOS app available on iTunes, whereas both iOS and Android users can access the website through the browsers on their devices.
Customer support is available at the tip of your fingers in the form of live chat or a telephone call. The support agents can assist you with just about anything related to your experience at Betfair, which is something that we can all appreciate.
Bonus Info
Betfair offers its users a wide range of promotions that they may benefit from. These are available to both new and returning players and will provide you with much more entertainment, as well as the opportunity to make a decent profit.
Newbie Room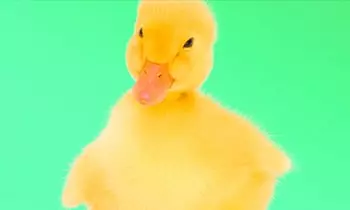 The Newbie Room is available to all new players after 4 pm on Tuesday (UK time). To enter this bingo room, players will be requested to wager at least €5.
Once in the Newbie Room, you will be able to play the game and win special prizes.
Bingo Welcome Offer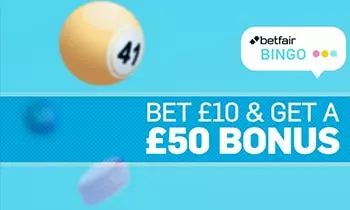 Newly registered players can benefit quite a lot from Betfair Bingo's Welcome Offer. For a small £5.00 bet, you will be eligible to receive £25.00 in bonus funds. The bonus is split two ways, with £15.00 reserved for Bingo games, while the other £10.00 can be wagered in the Games section. The Bingo bonus has to be wagered 4 times on any of the Bingo titles available at Betfair. This means that you have to place bets equal to 4x the size of the bonus before you can withdraw it.
The Games bonus, on the other hand, comes with a 25x wagering requirement which can be fulfilled on any games with the exception of Bingo, Multi-player Slots, Roulette, Blackjack, and Crystal Balls. The wagering requirement of both bonuses has to be fulfilled within one calendar month of receiving the bonus. If any bonus funds are still in your balance after that time has passed they will be removed.
Super Value Night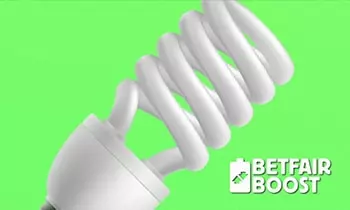 The Super Value Night Promotion is only available to players from the UK and Ireland. You can access it by entering the code 'SVNIGHT', which will automatically qualify you to participate. Once this is done, you can head over to the Big Wheel Room game and stake a minimum of €10. Doing so will reward you with a €5 bonus for Bingo titles.
You can only benefit from this offer between 6:00 PM and 23:59 PM on Thursday (UK time). The bonus money comes with a 4x wagering requirement and you can fulfil it on any Bingo game at Betfair.
Speed Bingo Blizzard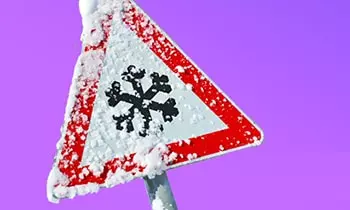 The Speed Bingo Blizzard promotion will another offer limited to UK and Irish players. It shares a lot of common features with Super Value Night, since it rewards you for playing a specific game. What you have to do is enter the code 'SPEED' and then proceed to play in the Roller Coaster Room. After placing €10 worth of tickets, you will be eligible to receive a €5 Bingo bonus, which you can use in the Roller Coaster Room.
This promotion runs every Saturday from 00:01 to 23:59 (UK time). The bonus money from this promotions has to be wagered 4 times on bingo games before you can withdraw it to your personal bankroll.
10K Rainbow Riches Guarantee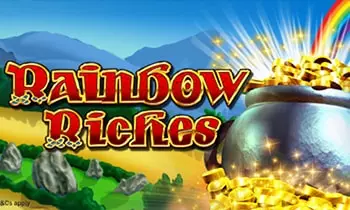 10K Rainbow Riches Guarantee is one of the regular Betfair Bingo promotions that you may benefit from. It can be activated using the 'RICHES' code after which you will have to stake €10 or more in the Rainbow Riches Room. Once this is done, you will receive a €5 bonus, which can be used on the Rainbow Riches slot game. Unlike, the other promotions of this type, this one will give you access to a different section of the website, introducing you to the world of slots. While this may not be of much interest to some players, we are sure that it will be more than acceptable to others.
Since the bonus can only be used on a slot game, the wagering requirement is somewhat higher than the other bonuses at 10x the size of the bonus, though this is significantly lower than the traditional turnover requirements featured in online casinos. This promotion is only extended to UK and Irish players and you can only benefit from it on Fridays.
Hit or Miss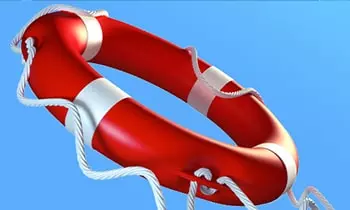 Hit or Miss is part of Betfair's promotion package and it will reward you for playing in a particular bingo room. The so-called Hit or Miss Nights take place in the High Striker Room on Sundays from 19:00 to 23:00 (UK time).
To gain entry to this room, players will be required to wager at least €5.00 on bingo or slot games prior to Sunday. Once you can access the room, you will have the opportunity to win various bingo bonuses, which come with the very low wagering requirement of 1x. These bonuses are not limited to particular games or rooms, and can, therefore, be wagered on any of the available games in the Bingo section. This promotion is only available to players from the UK and Ireland.
Lucky Numbers Bingo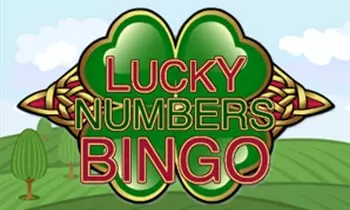 Lucky Numbers is another of Betfair's available promotions. It can be claimed by entering the code 'LUCKYNB' and proceeding on to play in the Lucky Numbers Bingo Room. Staking €10.00 more on the game will make you eligible to receive a €5.00 bonus which can be used in the same room.
You can only benefit from this offer on Fridays and if you are located in the UK or Ireland. The bonus funds come with a 4 times wagering requirement, which can only be fulfilled in the Lucky Numbers Room.
General Bonus Terms
As you would expect, any bonus claimed at Betfair comes with several rules that you must follow. Generally, each monetary bonus is considered bonus money and has its own separate balance from cash money. As such it cannot be withdrawn to your bank account or some other online payment service until you meet the so-called wagering requirement. A wagering requirement is a rule that you have to wager a certain amount of the funds before it can be cashed out. For most of the bonuses at Betfair's Bingo section, the wagering requirement is set at 4x the value of a bonus. This means that you have to place wagers equal to 4 times the size of the bonus.
For example, if you take a bonus of £5.00, at a wagering requirement of 4x, you would have to place bets equal to £20.00 before you are allowed to withdraw it. You also have to pay attention to which particular games you can wager the bonus on, as some offers require you to play in a particular bingo room. Additionally, you must also keep in mind that there may be a time limit in which you have to meet this requirement.
These are all general rules and may not reflect the actual terms and conditions of each offer. Therefore, you should do your due diligence and read the terms of any offer that you consider taking. This will save you a lot of frustration down the line if things do not go as you expect.
Banking
As is the case with all online betting platforms, you cannot use cash directly to deposit and withdraw from Betfair. This means that you will have to use some form of online payment method in order to set up your bankroll. At Betfair, you can make use of several different payment solutions commonly used by gamblers all over the world. Below you can find some of the available payment methods supported by Betfair.
Credit Cards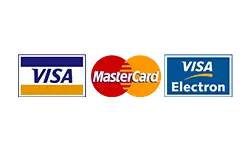 Credit cards are the most popular payment method to use online, not just by gamblers but by all kinds of consumers. This form of payment solution allows users to make instantaneous payments in a secure and trustworthy manner.
Credit cards are very simple to use and require no additional preparation, since they are already issued by banks. All you need to do is have a positive balance and you can make a deposit at any time. Withdrawals are somewhat slower, taking up to 5 business days for the money to appear in your bank account.
Skrill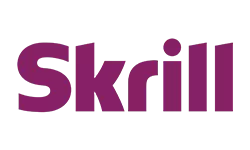 Skrill is one of the most prefered payment methods used by gamblers since it provides them with efficiency and relative anonymity. Skrill is an eWallet, meaning that it can be used to move and store money. Deposits made using this service take place instantly, while withdrawals can take anywhere between 1 hour and 3 business days.
The best aspect of Skrill is that it is not connected to your bank account and therefore your other money will remain safe and secure. Overall, this is one service that you cannot go wrong with.
Neteller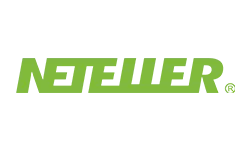 Neteller is the other go-to eWallet commonly used by online gamblers. It offers virtually the same advantages that Skrill does, though the fees and charges are somewhat different between the two services.
With Neteller, you can make a deposit in a matter of seconds, while withdrawals with it are some of the fastest in the industry. Using this service you can always rely on its integrity and efficiency.
Paypal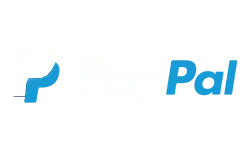 PayPal is one of the most recognizable online payment solutions and it has had a dominant role in the handling of online transactions for more than a decade, at the time of this writing. It is a staple of online commerce and the same can also be said of online gambling websites.
PayPal is a prefered payment method for many different gamblers, allowing them to make deposits and withdrawals at the click of a button, while also offering excellent customer service and a great experience. Over the course of many years, PayPal has proven itself to be trustworthy, secure, and, most importantly, reliable.
Paysafecard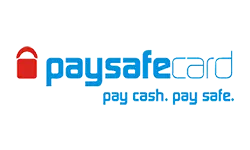 Paysafecard is an online prepaid deposit method utilized by many different gambling websites. It counts quick transactions, anonymity, and accessibility, among its many advantages. You can purchase a pre-loaded card at any retail location that offers this service and there are many of those around the globe.
There are several disadvantages to Paysafecard, though. One of these are the low deposit limits, that will not please any high rollers. Furthermore, withdrawal may not be possible for certain people, though this is more a subjective issue. Overall, if you like the perks of complete anonymity on the financial side of things and instant deposits, then Paysafecard is perfect for you.
Banking Methods Options

| Banking Method | Minimum/Maximum Deposit | Minimum/Maximum Withdrawal | Deposit Timeframe | Withdrawal Timeframe | Countries Where Available | Currencies |
| --- | --- | --- | --- | --- | --- | --- |
| Bank Transfer | £5.00 – no limit | £10.00 – not specified | 1 – 5 business days | 1 – 7 business days | not specified | GBP, AUD, DKK, EUR,HKD, SEK, USD |
| Visa | £5.00 – not specified | £10.00 – not specified | Instant | 1 – 5 business days | not specified | GBP, AUD, DKK, EUR,HKD, SEK, USD |
| MasterCard | £5.00 – not specified | £10.00 – not specified | Instant | 1 – 5 business days (may not be possible in some jurisdictions) | not specified | GBP, AUD, DKK, EUR,HKD, SEK, USD |
| Skrill | £10.00 – £32,500.00 | £10.00 – not specified | Instant | 1 – 3 business days | not specified | GBP, AUD, DKK, EUR,HKD, SEK, USD |
| Neteller | £12.00 – £32,500.00 | £10.00 – not specified | Instant | 1 – 3 business days | not specified | GBP, AUD, DKK, EUR,HKD, SEK, USD |
| PayPal | £10.00 – £200.00 | £10.00 – not specified | Instant | 1 – 3 business days | not specified | GBP, AUD, DKK, EUR,HKD, SEK, USD |
| Paysafecard | £5.00 – £400.00 | £10.00 – not specified | Instant | 1 – 3 business days | not specified | GBP, AUD, DKK, EUR,HKD, SEK, USD |
Loyalty and VIP Programs
Unfortunately, Betfair does not offer any form of VIP or Loyalty programs for its Bingo user base as it does for its Casino and Poker players. While this may not seem appealing at first glance, you have to take into account that the promotions available to Bingo players are repeatable, meaning that you can benefit from them every week. The same cannot be said about the offers in the other sections of the website.
Software and Games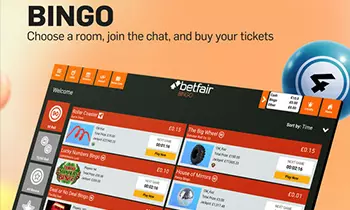 The Bingo games available at Betfair are supplied by Virtue Fusion Limited. This is a company that specialises in the creation of online gambling games, such as bingo, slots, and several others, and it is also a subsidiary of Playtech, one of the world's largest online casino software creation studios. At Betfair, you will get to enjoy a wide variety of bingo rooms, each different in its betting limits and theme. The price of the tickets here can range anywhere between £0.01 and £0.50, while the jackpots of particular games can reach five-figure sums. Each bingo room opens at a set hour which you can see next to the game logo.
Additionally, there are also indicators pointing out the number of balls used in each game, as well as the number of payers currently attending. At Betfair Bingo you can play some of the best bingo titles on the Internet, such as 90 ball, 75 ball, 80 ball, Rainbow Riches, Deal or No Deal, Who Wants to Be a Millionaire and more. As we mentioned above, there are several offers linked to some of these games, which may give you further incentive to play them. We are certain, that you will have an excellent time playing at Betfair Bingo.
Licensing Info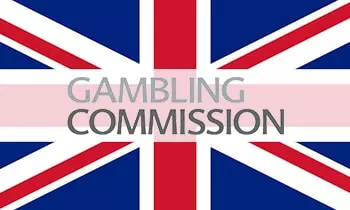 Betfair is a legitimate and trustworthy online gambling website, fully in compliance with all government regulations. As proof of this, we need to look at the licenses that the operator has earned over the years. Betfair is licensed by the Alderney Gambling Control Commission and the United Kingdom Gambling Commission, both of which are highly respected institutions in their own right. The UKGC's name carries a lot of weight in the online gambling industry and any website licensed by them can be considered reliable and trustworthy.
The bingo games at Betfair are provided by Virtue Fusion Limited, a subsidiary of Playtech which specializes in the creation of online gambling games, including bingo, slots, and others. This company is licensed by the Alderney Gambling Control Commission in its own right, therefore any software developed by it can be trusted. Traditionally, any virtual game of chance is tested by the appropriate authorities to guarantee that the result are genuinely random and this is also true for the software provider of Betfair Bingo.
Additionally, user data is completely safe in the hands of Betfair as all banking and personal information is completely safe. All data that goes through Betfair's system is encrypted using the latest SSL technology, meaning that it is unreadable to anyone but you and the website. Additionally, there is also the option to use 2-Step Authentication when you log into your account. 2-Step Authentication requires that you enter some form of code, generated specifically for that login request, which you can receive as a text message on your phone or as an email. This way only you personally can access your account.
Customer Support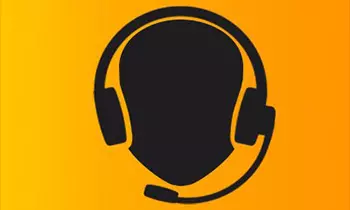 If you ever experience any issues or need a question to be answered, you can always turn to Betfair's customer support staff. Since customer satisfaction is highly important to this gambling operator, the support agents are trained in such a way, so as to solve any and all problems in the shortest time possible. User queries will usually be answered within a few seconds, depending on the method of communication that you chose. In the event that you do need to contact the support team, you can do so via telephone and live chat.
The live chat system at Betfair allows you to get into contact with the agents in a matter of second. Betfair states that each chat request is answered within 30 seconds, generally. You can access the live chat system on the Support page. For those, who prefer to communicate with someone directly, there is always the option to pick up the phone and dial the support team. There are three dedicated lines that you can dial, depending on where you are in the world. There is a phone number for the UK, for Ireland, and an international one. Each of these is manned by English-speaking personnel who will assist you in a professional and courteous manner. Additionally, the company maintains a presence on social media and you reach out to their representative on Facebook or Twitter if that is what you prefer.