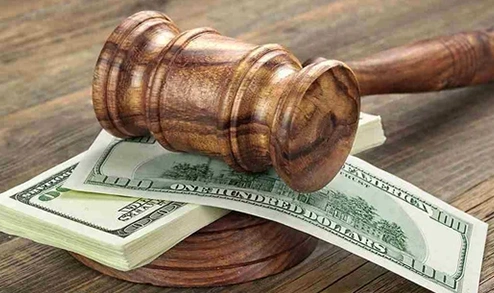 In a statement to the Legal Sports Report (LSR), Milton Champion, Executive Director of the Maine Gambling Control Unit, announced that Underdog Fantasy has been fined with $391,850 for giving its Maine-based users the opportunity to partake in pick 'em-style Daily Fantasy Sports (DFS) events. The company was ordered to stop offering such contests until further notice.
Earlier this year, Underdog Fantasy received a complaint, according to which pick 'em contests do not fall under Maine's legal definition of fantasy sports events. The issue with such contests has to do with their close resemblance to proposition bets, where individuals wager against the house, unlike typical DFS, where players compete with one another. This was noted in Champion's ruling.
It was found by the Maine Gambling Control Unit (MGCU) that 482,771 prop-style bets were placed by Maine-based clients, resulting in Underdog achieving earnings of $1.4 million starting from January 2021. In total, the number of the players who partook in wagering on such events is 7,837, and Underdog was fined $50 per user, resulting in a total financial penalty of $391,850. Champion noted that this situation is "setting a precedent."
Underdog Fantasy was given 30 days to file an appeal. Moreover, pick 'em style events are no longer included among its DFS offerings for Maine-based clients, according to a company spokesperson who shared this information with LSR.
The United States' Continued War on Prop-Style DFS Events
An Underdog spokesperson told LSR that the initial ruling was just the beginning of the administrative process. They also emphasized that Underdog Fantasy was given the chance to present its case to the MGCU, and that the company's current expectations are that Underdog's interpretation of fantasy sports legislations will be accepted.
Nonetheless, this situation marks yet another attack on prop-style DFS contests in the US, as they have been put under investigation and prohibited across multiple states in 2023. October alone saw multiple instances of states targeting this type of fantasy sports event.
Underdog Fantasy received another cease-and-desist letter in October, this time from Florida's regulators. This month, it was also revealed that North Carolina's sports betting rules file contests and bets that are "based on proposition wagering or contests" and similar to sports betting under its list of banned DFS contests.
In New York, the State Gaming Commission determined that pick 'em offers are prohibited under the state's legislation and that they are not categorized under the legally permitted DFS events. Earlier, in August, Michigan also made the decision to ban this type of contest, citing prop-style contests' close resemblance to sports betting.
Although the Michigan ruling did not affect Underdog, given its departure from the state in 2021, Underdog still operates within New York and even continues to include pick 'em events in its selections. The operator's explanation for doing so has to do with the fact that Underdog has, thus far, not been ordered to officially cease offering such events to clients in New York.