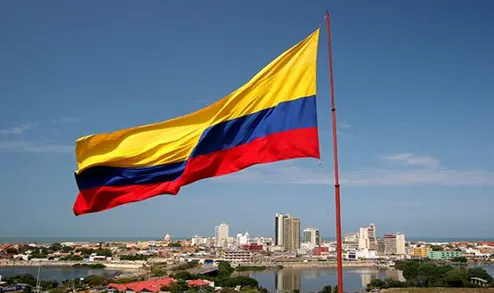 Coljuegos, Colombia's regulator of land-based and online gambling, has released the most recent resolution depicting its approach to newly proposed gambling advertising regulations. If approved by Congress, they would enter into force as of January 1, next year, establishing Coljuegos as the country's central gambling advertising authority.
All advertising, marketing, and sponsorship campaigns of licensed Colombian operators would be under the control of the regulator. In particular, the set of rules provides detailed explanations of the way companies describe the financial risks associated with gambling within their marketing and advertising campaigns.
The regulator proposes a multi-layered model for gambling operators to follow. According to it, the volume of advertising they would be allowed to broadcast would be contingent on the revenue they contributed to the state budget. By way of example, newly licensed operators would be allowed to distribute a maximum of 20% of their gross gaming revenue (GGR) to advertising.
Furthermore, in their first year of operation, license holders would be required to observe specific spending caps. They would be allowed to spend no more than $2.2 million on promotions.
Failure to comply with the regulations would subject operators to fines equivalent to the amount with which they surpassed the said limitations. Sponsorship deals also fall within the scope of these restrictions, with teams being required to obtain Coljuegos' permission to negotiate such.
Coljuegos Aims to Safeguard Vulnerable Groups of Society from Deceptive Ads
Columbia's gambling authority initially backed the bill on advertising on September 29. The new set of rules is specifically aimed at safeguarding vulnerable groups of society from potentially deceptive ads that play down the financial risks associated with gambling products. Operators would also be prohibited from popularizing their activity through people who have already profited from gambling.
Besides tackling advertising limitations on operators, the resolution also takes into consideration specific certification requirements and limits on deposits via credit cards. As far as safer gambling tools and practices are concerned, operators would be obliged to refrain from advertising near healthcare and educational establishments.
The regulator also plans to prohibit gambling operators from advertising their products to underage individuals and self-excluded players. License holders would be required to implement mechanisms that would detect signs of excessive gambling and exclude problem gamblers from receiving advertising and marketing communications.
Additionally, gambling service providers would be required to report their expenses before the gambling regulator, thus bringing more transparency into the way they abide by the new regulations.
If approved by Congress, the resolution would expand the influence of the regulatory body and ultimately, reshape the gambling advertising landscape in Colombia.
The Latin American country was the first to regulate online gambling on the continent back in 2016, thus becoming a role model for the rest of the neighboring nations.