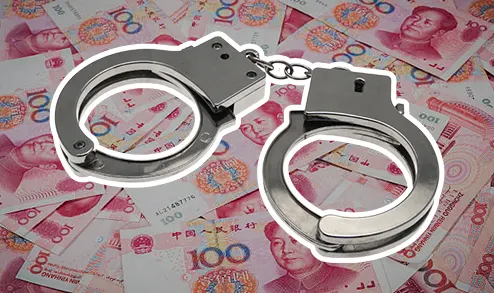 This Monday, two Chinese women in the southern Ba Ria-Vung Tau Province were sentenced to 6.5 years and 5.5 years in prison for organizing illegal gambling activities. A total of 18 other Vietnamese linked to the case also face imprisonment or suspended sentences for actively participating in the illegal gambling ring.
Prosecutors claim that Wu Ting Ting was the mastermind, and she organized everything for the gambling operations. The 34-year-old woman cooperated with her cousin, Wu Can Sen, 32, and other people living outside Vietnam to organize illegal online gambling.
Court Lays Charges Following an Illegal Gambling Ring Bust
Wu Ting Ting will spend 6.5 years in prison, while her cousin will serve 5.5 years in prison for running an illegal online casino. The two Chinese women were sentenced by the Ba Ria-Vung Tau People's Court today. Another 18 Vietnamese caught participating in the illegal gambling ring received prison or suspended sentences.
According to prosecutors, Ting was the organizer of the illegal gambling ring. She found the location and equipment for the illegal gambling operations. Ting and Wang Rong Hui, who is still trying to escape the police, hired people to advertise their services. Prosecutors claim that the pair worked with other people living outside Vietnam. Servers were located outside the country, so finding the people at the heart of the illegal gambling ring was not easy.
The wrongdoers rented several houses in Vung Tau and purchased computers, phones, and SIM cards for their illegal gambling business. Ting hired Vietnamese people, who had to join online groups and advertise the illegal ring's gambling services. Ting paid her employees VND7-million ($298-341) a month plus extra bonuses.
How Did the Illegal Gambling Ring Actually Work?
If someone wanted to play, Ting's employees had to send them links and detailed instructions on creating an account. From April to July 2021, the illegal gambling ring welcomed 11,000 customers who made transactions totaling VND1.4 billion ($59,678). Ting used the money to pay her employees and for personal needs.
At the court, Ting rejected prosecutors' claims that she was the mastermind of the illegal gambling ring. She explained that she worked for a group of Chinese people and added that Wang Rong Hui was the mastermind. But prosecutors dismissed the claims and sentenced Ting to 6.5 years in prison.
Illegal gambling rings are not uncommon in Vietnam. In November last year, the police raided 15 places and busted an illegal gambling ring, which netted more than VND30 trillion in three years. Police officers revealed that the ring was run by Vietnamese living in Cambodia. Only a week before that, the police busted an online football betting ring worth more than VND 1 trillion ($40.3 million) in northern Vietnam.