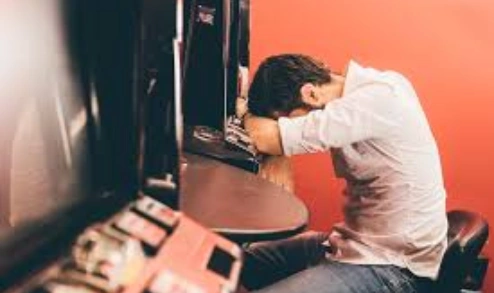 Tauseef Sadeeq, a 31-year-old trainee solicitor at Jacob Miller Solicitors in Bolton, abused his position and stole more than £100,000 of client compensation to gamble. Last week, the man pleaded guilty to 20 fraud charges and was sentenced to two years in prison.
Mr. Sadeeq was initially working for the company as a legal assistant for 14 months. After that, he was appointed to the role of a trainee solicitor for another five months. The man was dismissed on March 2021 after being caught stealing money from insurance companies and the firm he worked for. Mr. Sadeeq admitted that he used all the money to gamble without telling even his family and wife.
How the Trainee Solicitor Duped the Law Firm?
The investigation found that Tauseef Sadeeq used his position at Jacob Miller Solicitors law firm for his benefit, stealing up to £8,000 at a time from various insurance companies. Mr. Sadeeq had given his personal bank account details to the firm's insurers and clients, prosecutor Colin Buckle revealed. The dismissed trainee solicitor authorized 20 fraudulent transactions, stealing a total of £100,437 between 1st February 2020 and 5th March 2021 – a period during which the firm had already suffered significant losses due to the Covid-19 pandemic.
Mr. Buckle revealed that the firm's accounts department noticed two suspicious payments from the company's client account authorized by Mr. Sadeeq. The defendant explained that he approved the transactions by mistake. Mr. Sadeeq gave fake documents to the office manager after being asked to present copies of payment request forms. As a result of his deeds, the Solicitors Regulation Authority prohibited Mr. Sadeeq from working for law firms.
The Outcome of the Case
Mr. Buckle explained that not only the firm but also the employees had to suffer the consequences of Sadeeq's actions, as eight of them were made redundant. Besides, the partners in the law firm had to pay £400,000 to cover losses that occurred as a result of Mr. Sadeeq's unlawful actions. The whole case severely hit the firm's reputation and many of the company's clients decided to use the services of rival law firms.
According to Judge Martin Walsh, the crime can be described as a "considerable and gross breach of trust", which resulted in financial losses and reputation damages for the Jacob Miller Solicitors law firm.
Mr. Sadeeq was taken to Bolton Crown Court, where he pleaded guilty to all 20 fraud charges. Oliver Jarvis, Mr. Sadeeq's defender, explained that his client was deeply ashamed and regretted the impact he had on the firm and the career he had worked hard to build. He added that Mr. Sadeeq did it to fund his gambling addiction, which he has already overcome.