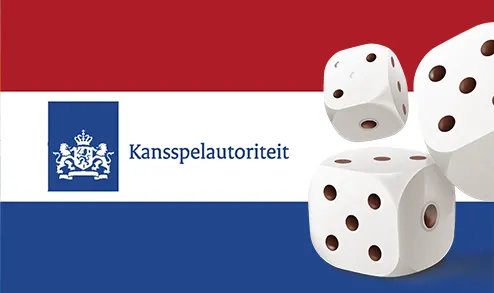 KSA, the Dutch gambling regulator, has recently insisted upon strengthening legislative and regulatory measures relating to online gambling platforms operating within the country. The associated improvements concerning responsible gambling policies, programs, and tools are to be implemented at the earliest opportunity, as the regulator requires.
According to the KSA, online gambling venues fail to provide adequate resources to safeguard players vulnerable to gambling addiction or those who wager and subsequently lose substantial amounts of money over short periods. The regulator went on to research the Dutch gambling landscape in further detail.
When asked about the findings of the research, KSA chairman, René Jansen confirmed that the strengthening of responsible gambling rules is urgently necessary. Additionally, he said that the regulatory body identifies shortcomings and investigates gambling providers who do not abide by the guidelines. Ultimately, players need a safe gaming environment with sufficient resources to keep their gambling under control.
More specifically, as far as potential gambling addictions and excessive gambling activity are concerned, providers fail to intervene swiftly and properly. This is primarily due to the ineffectiveness of the monitoring procedures, which take into consideration the amount of bets placed, but not the time spent on wagering. Furthermore, the lack of real-time monitoring resources can lead to overlooking problem gambling players during the weekends.
Young gamblers, aged 18 to 24, are yet another susceptible group that may remain out of the scope of the monitoring stats due to their lower limits. To further improve the effectiveness of responsible gambling policies, the focus should not be solely on the amounts of deposits and bets placed.
Responsible Gambling Measures
Earlier this year, on July 1, a ban on "untargeted remote gambling advertising" was implemented, seeking to protect vulnerable groups of gamblers, especially those aged between 18 and 24. A prohibition on sponsoring events is scheduled to come into force as of 2024, whereas venues and club sponsorships will be disallowed as of 2025.
Following the conducted research, the gambling regulator has confirmed that it will continue its efforts toward amendments to legislation and the tightening of its policies. Meanwhile, the investigations of providers who seem not to abide by the established responsible gambling standards will remain a priority.
Established in 2012, the Kansspelautoriteit, also known as the KSA, is an autonomous administrative entity in charge of regulating and supervising the gambling industry within the European part of the Kingdom of Netherlands. The organization's main purpose is to ensure a safe and transparent gambling environment for players. The final responsibility for decisions taken by the KSA is assumed by the Board of Directors, whose members are appointed by the Minister of Legal Protection.
In comparison to other European countries, the Netherlands has a very strict policy with regard to land-based and online gambling. Holland Casino is a state-owned company that has monopolized retail gambling venues across the country. As for the online gambling providers, they were legalized in 2021, following the passing of the Remote Gambling Act.