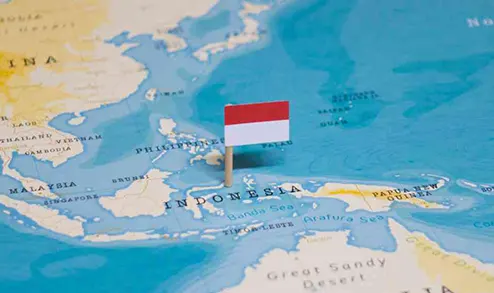 The newly appointed Minister of Communication and Information of Indonesia, Budi Arie Setiadi has said that 42,622 interactive gambling platforms ceased operations since he assumed the post on July 17, 2023. During a press conference in Jakarta held on August 8, 2023, he stated that the anti-gambling measures will target all individuals involved in participating, organizing, sponsoring, and promoting gambling.
The South Asian country is home to the world's largest Muslim population (more than 270 million) and completely prohibits all forms of online and land-based gambling, under Article 303 of the criminal code.
With Islamic law considering gambling a dreadful sin and nearly 88% of the citizens adhering to the Islamic religion, the situation is unlikely to change any time soon. The ban includes sports betting, slot machines, table games, lotteries, and all other games of chance. It is in force for both locals and foreigners.
Despite the Government's firm stance on gambling, the country's upper-middle income rate and rapid economic growth create favorable conditions for the flourishing of illegal operations. Furthermore, Indonesia's population has access to a robust telecommunication network, ranking fourth in terms of internet users in Asia, after China, India, and Japan. Consequently, despite the stringent regulations, local gamblers enjoy readily available and easily obtained access to interactive gambling platforms.
Governmental Efforts to Eradicate Gambling in Indonesia
The Government puts a great deal of effort into eradicating the popular form of entertainment across its territory and seems intent to emerge victorious from the tough battle. For the time between 2018 and September 2023, the total number of blocked online gambling operators within the country amounts to more than 900,000.
Indonesians are known to be fervent gamblers. They are especially enthusiastic about sports betting, too. Gamblers and organizers of gambling events are severely punished across the country. The extent of sanctions varies greatly, depending on the province where they are caught gambling. Wrongdoers can expect public flogging, beating, fines, or imprisonment of three to five years, or, if they are lucky, they can escape punishment.
Besides gamblers and organizers, the government directs its attention to influencers and affiliates that promote all forms of gambling. As the Minister of Communication and Information of Indonesia stated, the government will coordinate its efforts with the Indonesian Police. Additionally, it will work closely with telecoms to curb the negative effects of marketing campaigns of illegal operators.
Earlier in September, the official YouTube channel of the House of Representatives of Indonesia (DPR RI) was compromised. Consequently, the social media account was used to stream two videos containing online gambling content.
Indra Iskandar, Secretary-General of DPR RI, confirmed contacting Google Indonesia immediately to curb the negative consequences of the unlawful account appropriation. At the time of writing, the YouTube account, which has approximately 240,000 subscribers is restored and functional.