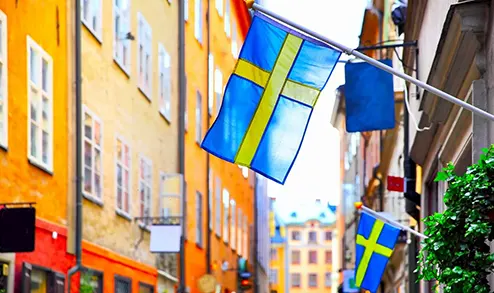 The Swedish National Audit Office has announced that it plans to review the gambling regulator's work, actions, strategies, and effectiveness in establishing a safe and responsible gambling market. The move follows the introduction of new gambling regulations and policies in the Nordic country. By reviewing Spelinspektionen's work, the audit office aims to determine whether the regulator's actions are efficient enough and if there is room for improvement.
The audit office explained that the Swedish gambling policy aims to create a safe gambling market that generates funds for good causes. Combating criminal activity within the industry and preventing potential consumer harm are also among the priorities of the Swedish gambling policy. The review will look into the achieved results from the regulator's actions. The office said it would reveal more information about the audit and the timing of its report soon.
To adequately evaluate the regulator's actions and their efficiency, the audit office will rely on tried-and-true methods, such as interviews and data analysis. The audit office will also examine the regulator's performance in fighting illegal gambling.
The low channelization rates are among the office's primary concerns. According to the results of a recent study involving 9,850 Swedes, 30% admitted to engaging in online gambling at least once every three months. Of those who reported gambling online, 77% gambled through Swedish-licensed sites, which is below Sweden's official channelization goal set at 90%. The figures indicate that many gamblers are still at risk of gambling through illegal platforms.
Sweden Introduces Reforms Strengthening Gambling Regulation
The Nordic country has recently introduced gambling regulatory reforms, establishing supplier licenses and giving the gambling regulator more enforcement powers. This March, the regulator issued its first three gaming supplier licenses. Under the new regulations, licensed operators must assist the police in combating gambling-related crimes. Spelinspektionen licensees are required to disclose player information to the police during investigations.
Moreover, payment providers must report any transactions made by Swedes to unlicensed gambling platforms. The reforms introduced to the Gambling Act from 2018 aim to fight against illegal gambling sites that only deprive the government of income and divert players away from licensed gambling platforms.
But the evolving landscape of the Swedish gambling industry underscores the need for a comprehensive examination of its oversight mechanisms. According to industry insiders, regular audits are crucial for assessing the regulator's performance. Besides, such inspections shed light on the efficacy of the implemented reforms, uncovering potential gaps, and addressing issues.
The ongoing audit of the gambling regulator's activities will provide insights, which will be useful for industry stakeholders, lawmakers, and the wider public. The transparency of the ongoing audit will bolster public trust and help the industry maintain the integrity of the gambling market and protect players' best interests.