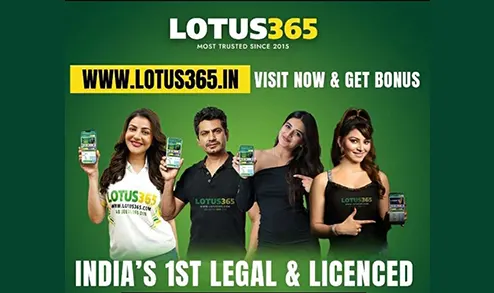 Lotus365, a Curacao-licensed gambling site, has made the headlines after it became clear that it uses misleading ads to lure in newcomers. The gambling site has reportedly come up with a new promotional offer advertised by celebrities, who can easily influence people. Although Lotus365 is licensed in Curacao, this license is not recognized by the Indian government, meaning the betting site operates illegally in India. But this does not stop the offshore betting platform from using surrogate advertising to promote its services.
What is even more shocking is that Indian celebrities like Nawazuddin Siddiqui, Urvashi Rautela, Tamannaah Bhatia, and Suniel Shetty endorse the betting platform despite warnings issued by the government that they may face hefty fines. Recently, Lotus365 was advertised by actresses Shiny Dosho and Simran Kaur, who have over 3.5 million followers combined. But this is not the first time the two actresses have partnered with Lotus365.
The two actresses have been heavily criticized by some of their fans who believe that their participation in Lotus365's gambling ads could convince many of their followers to gamble. Simran Kaur's post on her Instagram page did not mention anything about a promotional collaboration, which must include a disclaimer. Besides, Kaur turned off comments in order to avoid criticism for advertising an illegal betting platform.
All celebrities who have advertised Lotus365 present the betting platform as legal even though it is not. What is even more disturbing is that the government has not taken any action to sanction the company, which has been using aggressive marketing to promote its gambling services on the Indian market.
Celebrities Continue Advertising Illegal Gambling Sites Despite Possibility of Being Fined
The Central Consumer Protection Authority (CCPA) has handed out notices to Nawazuddin Siddiqui, Urvashi Rautela, and a few others, asking them to explain why they promote the illegal gambling platform. However, the Indian government has not taken further action against the wrongdoers, with some of them still actively promoting Lotus365.
The Ministry of Information and Broadcasting (MIB) has already released multiple warnings against the promotion of illegal betting platforms but to no avail. Although celebrities have been asked to stop endorsing such websites and their surrogate brands, new commercials emerge every two days.
Under the Consumer Protection Act (CPA), people advertising illegal betting platforms may be fined up to Rs 50 lakh (approximately US$68k) for participating in misleading commercials. They may also be banned from appearing in a commercial for a year. However, nobody has been penalized for promoting illegal betting platforms so far.
Earlier this year, there were rumors that the Indian government intends to implement a new regulatory framework to address the issues. However, no new legislation has been introduced so far. Meanwhile, people are advised to be vigilant for misleading gambling ads and avoid gambling through illegal betting platforms like Lotus365.